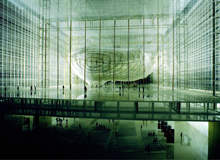 An Italian who rejects the importance of national identity, but enjoys collaborative relations with Ferrari and Armani; a man who has opened offices in Paris, Rome, Frankfurt and China, yet obsessively oversees every detail of his practice's work; a self-professed disciple of Borromini who has spent the vast majority of his career exiled from Rome: Massimiliano Fuksas is a man whose signature is etched into the concept of contradiction.
"There was a time I'd have rather been a poet, painter or filmmaker," the 64-year-old laughs. "But I came to realise that architecture was not very far from any of these things. I do not see this as a discipline, my job is to give emotion, magic and alchemy to people. What does one want from an architect, if not optimism and a sense of the possible?"
Fuksas's entire career has been spent fighting against form, shape and style. "Form is the most dangerous of all," he explains.
"Put that ahead of people and you are finished, they are the ones who will be working and living and making love in your spaces. Fail to look after them and they'll never look after you."
And what do the people want? Fuksas highlights the four key considerations that drive his work: community, culture, spirituality and peace. "They are all part of the fundamental idea an architect must explore," he believes. "I'm always a student, never a teacher."
Community
How well do you really know your competitors?
Access the most comprehensive Company Profiles on the market, powered by GlobalData. Save hours of research. Gain competitive edge.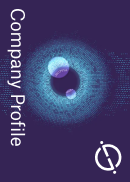 Company Profile – free sample
Thank you!
Your download email will arrive shortly
Not ready to buy yet? Download a free sample
We are confident about the unique quality of our Company Profiles. However, we want you to make the most beneficial decision for your business, so we offer a free sample that you can download by submitting the below form
By GlobalData
Perhaps the grandest current project on the practice's books is Rome's Congress Centre Italia, due for completion in 2010. Fuksas's design is both a break from Italian conservatism and a celebration of its focus on public space.
Already being popularly referred to as 'The Cloud', the centrepiece of the project is a 30m-high translucent container, housing a 3,500m² teflon structure hovering above a 10,000m² auditorium. When lit at night, the entire building will appear to vibrate.
"I am exploring the conflict between rationalism and emotion," Fuksas explains. "You have this quite simple glass box, but inside there are propulsions, compressions, breath."
This approach typifies Fuksas's idiosyncratic technique. "Conflict, for me, is the very essence of my architecture," he says. "I will never just use 'a' or 'b', it must always be both. Within that dialectic exists the best promise of emotion. One counterpoint will always emphasise the other."
"Fuksas's entire career has been spent fighting against form, shape and style."
But, as is always the case with his work, it is far more than a philosophical exercise. Fuksas will also transform the way in which the surrounding area is utilised, turning dead space into a vibrant public thoroughfare. Both sides of the building open onto separate piazzas, and the vast central hall will act both as a public space and a means of connecting two disparate areas of the city. "It's very Roman," the architect chuckles. "My work is all about porosities, you must understand how the people and the city flow. I enable, never dictate."
Culture
Fuksas's study of movement within the urban environment has seen him undertake a lot of work in the suburbs, trying to bring the city centre closer and to create focal points for remote areas.
The 10,000-seat Zenith Music Hall in Strasbourg's Eckbolsheim district is indicative of this approach. Completed last year, the interior and exterior of the structure's circular steel frame are covered with an orange textile membrane, creating an effect not dissimilar to a vast fold-out paper lampshade. "It was a simple concept, but very experimental to build," Fuksas reveals. "The difference between night and day is extreme. In daylight, Zenith is like a sculpture. After dark, it is translucent and vibrant. It feels young. That juxtaposition – solid and anti-solid – is massively exciting."
What also excites the Italian is the manner in which this building has been embraced by locals, particularly the young. "I respect youth culture," he says. "This is new culture. I have built a space for them and the greatest sign of acceptance on their part is a lack of vandalism. When people are prepared to damage your building, you have failed. I am not one of those pretentious designers who believe the people are always wrong."
Spirituality
Also completed in 2008, the San Giocomo Parish complex in Foligno is a far more cerebral, less urgently vibrant work. Although an atheist, the concepts of spirituality and belief intrigue Fuksas. He may see this project, his first church, as a rite of passage, but there were also less lofty motivational factors behind accepting the commission.
"I am not one of those pretentious designers who believe the people are always wrong."
"I wanted to build a wall," he laughs. "I had just completed the Milan trade fair centre and would have been happy to never see glass or steel again. Concrete was like a dream to me."
A cellular block, pierced with rays of light, is suspended within a larger wax-treated, reinforced concrete structure. "I was not necessarily thinking about the religiosity of the space," Fuksas claims. "When I compose a building, I am absolutely unconscious; I enter a trance-like state. That is how I arrive at its very ethic and reason for being."
The result is a deeply spiritual space, although there were a few oversights. "I forgot the cross," Fuksas chuckles. "The priests and bishops came to me and asked where it was. I was surprised: "You need this, really?" It is already a very holy place, what else could it be than a church?."
Peace
Such exploration of the ethereal brings us onto what Fuksas calls his 'proudest achievement'. He has just returned from a gala dinner in Jaffa, Israel, celebrating the opening of the Peres Peace House. This project that hopes to aid in communication and collaboration in this troubled area is the culmination of ten years' work, and emphasises his belief that architecture must transcend mere structure and form. It all started when Shimon Peres glimpsed a picture of Fuksas's Maison d'Arts in Bordeaux. Peres wanted a focal point for his Centre for Peace and knew he had found his man. "He even wanted to keep the same colours as I had used on that project," Fuksas reveals.
In 1999, Yasser Arafat invited Fuksas to Ramallah to discuss the undertaking and to get his thoughts on the construction of a 'stairway to the stars' in Bethlehem.
"Fuksas calls the Peres Peace House 'the moment I truly felt as though being an architect was vitally important'."
"This was a fantastic period," Fuksas recalls, "peace did not seem far away. That changed in 2000, but we became more determined as a result."
The completed building consists of a 2,500m² structure consisting of irregular layers of concrete and glass that filter natural light into the building by day and emit an artificial glow by night. It is "800 pieces of pre-cast concrete consisting of 15 typologies," Fuksas explains. "The exterior seems quite ordered, but inside it is far more irregular. It demonstrates the many layers and subtleties that go into creating peace, as well as conflict. People enter the building and the only open side looks down into the Mediterranean; all visitors, Jewish and Arab, concentrate upon this single body as one."
Citizen of the world
Fuksas calls the Peres Peace House "the moment I truly felt as though being an architect was vitally important," but the philosophy running through all his work clearly demonstrates that this is not a recent personal discovery. "For every project I must find a new language," he tells me. "Passports are not important; I was born to the Terra. We must all be multilingual."
As a citizen of the world, there is only one contemporary architect towards whom Fuksas will admit feeling a twinge of jealousy: "Oscar Niemeyer, what a life he has led. He is engaged with politics, music, the arts. We architects must not live atop a mountain. It is our duty to experience and question everything."