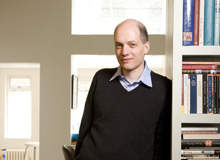 British architecture evokes an ideal image of certain British traits that are appealing: restraint, decorum, a touch of perversion, extremely good manners, irony, self-deprecation, a lack of external exuberance, combined with moments of abandon.
There is nothing god-given about a nation's architectural identity. It is individual architects who seize hold of the myriad possibilities of any age and mould these into a convincing style, which then often comes to seem inevitable to others. The best national styles do seem to be versions of national traits.
"The best national styles do seem to be versions of national traits."
National designs?
Architects looked forward to a rational era when local traits would vanish entirely from their profession, as they had done from industrial and product design. There was, after all, no such thing as a nationally-styled modern bridge, electric razor or umbrella.
The Viennese architect Adolf Loos compared the absurdity of asking for a specifically Austrian kind of architecture to asking for a particularly Austrian-looking bicycle or telephone.
If science and art were universal, why demand a local variety of architecture? The modern business districts of cities like Atlanta and Frankfurt came to epitomise the Modernist dream of a place where one could never know from the buildings alone what country one had strayed into.
How well do you really know your competitors?
Access the most comprehensive Company Profiles on the market, powered by GlobalData. Save hours of research. Gain competitive edge.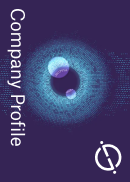 Company Profile – free sample
Thank you!
Your download email will arrive shortly
Not ready to buy yet? Download a free sample
We are confident about the unique quality of our Company Profiles. However, we want you to make the most beneficial decision for your business, so we offer a free sample that you can download by submitting the below form
By GlobalData
For much of the 20th century, leading modern architects loved a globalised vision of architecture. Today London has been held back by a lack of a strong government, by English liberties, by capitalism. This does seem regrettable. I'm all in favour of the more strong-armed tactics of, say, the Dutch government, which will forcibly buy-up land and drive through projects for the public good. Britain needs to get in first-class urban planning to build low-rise, very beautiful, high-quality, mixed-use towns and districts and the best example of such things are found in Holland, for example in Ijpenberg or Java Island outside Amsterdam.
Britain doesn't have great architecture because of easily rectifiable mistakes connected to planning, government funding, the operations of capitalism, the house-building industry. Nothing we can't correct with Saul Alinsky's help. The future is in our hands. If we get organised and we read Alinsky on how to get political and make a difference, then anything is possible. Money may be in short supply but that shouldn't be any barrier to organising really good communities and effective architecture. British architecture is like British food in about 1978 – waiting for a revolution, waiting for Waitrose. I am being serious.
London love
There are many London buildings I like. The Laban Dance Centre in Deptford is one of the two buildings in the UK designed by the fabulous Swiss duo Herzog and de Meuron (the other is the Tate Modern).
"London has been held back by a lack of a strong government, by English liberties, by capitalism."
Laban, a dance conservatoire in south-east London, is an example of the new interest in ornamentation and prettiness. It's a remarkably delicate looking building. The walls are made of translucent glass and are lined with coloured lights, so that it's like looking at a box of sweets through a frosted glass jar. Day or night, the light washes out from the building on to the surrounding grey landscape. Architects like Herzog and de Meuron seem to be rediscovering the idea that buildings should be playful and beautiful, as well as functional and efficient.
Dirty House in Shoreditch is a residential building in east London designed by the young British architect, David Adjaye. It's made of painted black brick and looks tough and urban. However, on the very top of the building, there sits a very elegant rooftop gallery made of glass.
The contrast between glass and black brick is seductive, it suggests that we could all balance the masculine and feminine sides of ourselves. The building shows how you can build in very run-down inner city areas and make something good not by denying where you are, but precisely by acknowledging and celebrating it. The building could be called brutally beautiful.
Beauty in architecture
The real duty of the architect is towards beauty. What on earth is beauty? When we call a chair or a house beautiful, really what we're saying is that we like the way of life it's suggesting to us. It has an attitude we're attracted to: if it were magically turned into a person, we'd like who it was. It would be convenient if we could remain in much the same mood wherever we happened to be, in a cheap motel or a palace (think of how much money we'd save on redecorating our houses), but unfortunately we're highly vulnerable to the coded messages that emanate from our surroundings. This helps to explain our passionate feelings towards matters of architecture and home decoration: these things help to decide who we are.
Of course, architecture on its own can't always make us into contented people. Witness the dissatisfactions that can unfold even in idyllic surroundings. One might say that architecture suggests a mood to us, which we may be too internally troubled to be able to take up.
"We have passionate feelings towards architecture and home decoration: these things help to decide who we are."
Its effectiveness could be compared to the weather: a fine day can substantially change our state of mind – and people may be willing to make great sacrifices to be nearer a sunny climate.
Then again, under the weight of sufficient problems (romantic or professional confusions, for example), no amount of blue sky, and not even the greatest building, will be able to make us smile. Hence the difficulty of trying raise architecture into a political priority: it has none of the unambiguous advantages of clean drinking water or a safe food supply. And yet it remains vital.
I'm a great believer in more or less universal laws of beauty. The idea that it's all in the eye of the beholder is nonsense – and is simply a ruse used by property developers to confuse the poor public, who are told that if they don't like some ugly, cash-generating tower or other, they have no right to assert themselves too loudly because, 'it's all subjective'.
At the age of 14, I enjoyed my first ever kiss with a girl at the foot of an ugly Sidney Kaye tower block in Shepherd's Bush. I've never been able to be depressed by these towers since.