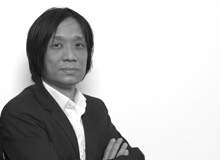 People ask: "Why do don't you move to Beijing, why don't you move to Mumbai"? And I always say that London is the capital of the world. Nowhere else will you find diversity being accommodated with such civility and grace. It's this condition that produces British architecture.
Architecture has to do more with the idea of a city than with the notion of a nation. When we talk about British architecture London becomes the focus. It is through the city that the nation exerts itself, where the city is a form of representation and architecture is the instrument of that representation.
Britishness of British architecture
The Britishness of British architecture is paradoxical. On the one hand you have the pragmatic sensibility and a certain aversion from any larger ideological debate or posturing, and on the other you have this attitude of being eccentric and contrary. These are the two camps of British architecture that have manifested themselves over the past 20 years.
"Architecture has to do more with the idea of a city than with the notion of a nation."
For British architecture that is built in Britain, you have the high-tech movement expressed by the ability of Foster and Rogers to use efficient construction and also at the same time being sensible and intelligent about using architectural strategies as well as a quirkiness. Practices like Serie cannot be pigeon holed as the pragmatic, sensible, polite British practice and neither can be pigeonholed into the FAT camp with their quirkiness and witty take on pastiche. We don't appear on the radar of The Architecture Foundation or RIBA for that matter.
British architecture that is produced, but not built, is where the camp of Zaha Hadid comes in. This is the camp where I would say my firm is British.
How well do you really know your competitors?
Access the most comprehensive Company Profiles on the market, powered by GlobalData. Save hours of research. Gain competitive edge.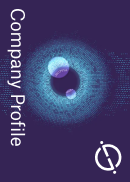 Company Profile – free sample
Thank you!
Your download email will arrive shortly
Not ready to buy yet? Download a free sample
We are confident about the unique quality of our Company Profiles. However, we want you to make the most beneficial decision for your business, so we offer a free sample that you can download by submitting the below form
By GlobalData
The work might be produced here because of the creative environment and the stimulus but I doubt what we produce will be built in Britain. Most of out work, like the Blue Frog Acoustic lounge in Mumbai, is overseas. I would love to build here but you have to go abroad for work.
Young opportunities
I completely agree with Will Alsop that young architects are not nurtured in this culture. In fact I think obstacles are put in our way. You cannot qualify to build for a library until you have built a library. How absurd is that? Different countries always make a point to include a very young practice who has not built much in competitions. We have been up against more established firms like FOA. In Europe there is a commitment towards recognising new ideas and nurturing the next generation of architects. That is something that is abysmally missing in the Britain.
In terms of built architecture in the UK, there have been lots of missed opportunities. I can't think of any recent built work that has in any way been exemplary or critical or economical. Swiss Re is a beautifully built departure from high-rise. Its contribution to the debate on iconic architecture has been useful, but I think that is also symptomatic of the market economy.
"London is the capital of the world. Nowhere else will you find diversity being accommodated with such civility and grace."
The debate on icons is generally lubricated by the PR machine of market economies. New British Architecture has not recently produced an original idea that creates interesting debate. If you go back to Archigram's belief in ideas, I don't see that intellectual engagement anymore where architecture is followed as both a cultural, social and political act.
But I did see it with Brick House by Caruso St John Architects. At first glance it's just another one of those pragmatic buildings. But I think there is something more modern. The project has an intellectual engagement about architecture that I don't find elsewhere in the worlds of Foster and Rogers etc. Whereas in the Brick House there is the realisation that London is a city of bricks. It is thinking about bricks on the level of the domestic scale. It is a very British piece of architecture. I think it would lose its power if it was taken away from London and placed somewhere else.
A lack of trust
The British public doesn't trust architects. Maybe it's the product of the sixties, when modernism was applied to social projects. Architecture is a by-product of a populist form of thinking where you design for Joe Public. There seems to be level of contempt towards the architect. At a government level they are concerned with getting votes rather than being patrons of good architecture. There is no patronage.
I am more interested in thinking about architecture that has a new relevance towards architectural debate. Because it is a professional body, I don't think the RIBA is good at conducting a debate that is more conjectural, more theoretical and more intellectual. The AA is more about what British architecture has got to offer as a cultural project rather than as a day-to-day practice.
I don't see architectural theory as separate from practice. If anything there has been an intellectual void that is opening up for the past five to ten years. On the academic level intellectual discussions has certainly dwindled in favour of digital experimentation that is far more technocratic. The ability to describe, theorise, conceptualise has stopped. This is where Rem Koolhaas is incredibly precise saying that where Asia is building more cities than ever before in the history of mankind, at the same time the West has stopped thinking about the city vis-a-vis thinking about the city through architecture and by architecture. A level of criticality needs to return to architecture.
"I would have been different type of architect had I not trained in the UK."
Accordia won the Stirling Prize as a rallying point around the issue of housing and as a counterpoint to iconic architecture. It's about time for social housing to come back into fashion. It should be an area of great experimentation and it is not. Every architectural epoch has a dominant type of experimentation. With modern architecture the dominant type it was social housing with Bauhaus and Mies van der Rohe. Brilliant work came out of if it.
Recently high-rise has emerged from the market of liberal capitalism. Social housing could be a counterpoint to it. This is where the question of the public and the collective patronage, will enable a different type of architecture.
I would have been a different type of architect had I not trained in the UK. I would not be doing the things I am doing or running the practice that I am running had I not been here. The AA is an anomaly. It is incredibly international. If you are very good it makes you into a special architect. If you are crap it makes you at least half way competent. It has helped me a lot. I have been given an incredible amount of support to pursue certain theoretical directions and intellectual discourses that have fuelled my practice. I cannot imagine a practice without it.