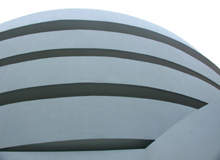 Sustainable design is possibly the single most important influence on architecture to emerge from the last decade, and many architects have taken its principles to heart.
The world will see more flagship developments designed to exist and function in a greater harmony with the environment – whether office buildings, residential projects or industrial spaces – and yet corporate clients are still cautious about investing in sustainable buildings.
CLEAN AND GREEN
It is true that some public and corporate organisations do put green credentials high on their list of priorities, either to act as an example for energy-efficient buildings to follow or to position themselves in line with brand identity. However, many corporate clients looking to construct economically efficient buildings perhaps see sustainable design as adding more to costs than to returns on investment.
"Developments will be designed to exist and function in a greater harmony with the environment."
Nevertheless, interest and awareness are growing steadily, and opportunities do arise for architects to indulge in some innovative thinking around clean, energy-efficient design.
"There is still a long way to go, and its importance depends on which market you are working in. We have adapted many sustainable principles for office buildings, including recent projects in Hamburg, but elsewhere in the world there are projects that are relatively disappointing in terms of sustainability," says Claus Wendel of BRT Architekten.
How well do you
really

know your competitors?

Access the most comprehensive Company Profiles on the market, powered by GlobalData. Save hours of research. Gain competitive edge.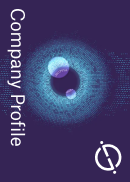 Company Profile – free sample
Thank you!
Your download email will arrive shortly
Not ready to buy yet? Download a free sample
We are confident about the unique quality of our Company Profiles. However, we want you to make the most beneficial decision for your business, so we offer a free sample that you can download by submitting the below form
By GlobalData
COST-EFFICIENT DESIGN
Based in Hamburg, BRT Architekten has put sustainability at the heart of its principles, but in balance with functionality and cost-efficiency. The firm has been involved in a number of projects in Germany and across the world, with notable developments in Hamburg.
The Double-XX office development is a notable example. The design lays two halves of the building one atop the other.
Based around an inner 12-storey building with a double-x floor plan, the structure is enclosed in a glass envelope and features an innovative use of green space with the unusual shape to improve the working environment in each office.
The glass skin of the Double-XX creates buffer zones that reduce the adverse effects of external factors such as rain, wind and noise, while it also reduces internal emissions, incorporates a sunscreen and eliminates the need for air conditioning. These factors combine to reduce heating cost by around 50%.
SUSTAINABILITY VERSUS ROI
Savings of up to 50% should encourage corporate clients to look more closely at energy-efficient design, but for Wendel, it is legislation rather than energy costs that is driving clients to consider sustainable design. In Europe, new regulations in many countries set standards for environmental performance.
"It is legislation rather than energy costs that is driving clients to consider sustainable design."
"Regulations have influenced the main investment sectors – office space and hotels – to focus on sustainability. Our clients must build competitive buildings and sophisticated technologies cost more. Also, energy is still too cheap here to drive some technologies. So, the regulations have been important," he notes.
"People want to spend as little as possible, so you need regulations to encourage investment. Clients who really value green issues are rare, though some want to express those attitudes as part of their corporate identity," he adds.
GREEN GOVERNMENT POLICY
In regions where regulations on sustainability are not at the forefront of government policy, there is less appetite for green design.
Wendel points to Dubai as an example. Given its location it could make extensive use of renewable energy – solar power in particular, but the approach to commissioning new buildings centres firmly on investment and return.
Sustainability is a lesser concern, though Wendel believes that looked at in the long term, green design provides a return and could, in the case of Dubai, have a major impact on how well a building fulfils its function.
"In Dubai, people are looking to build industries such as tourism, which will replace the oil industry when supplies run out. Yet they design as if energy supplies were endless. They do not look to save energy, so they build glass buildings that use air conditioning, which uses a lot of energy," says Wendel.
"They could use solar technology a lot, which would ensure the running of a building for the next 50 years, but they don't. There should be a lot more investment in solar technology in such locations," he adds.
EVOLVING WITH CLIENTS
Though he is an evangelist for sustainability, Wendel realises that he cannot put these principles at the heart of every project. As an architect, his goal remains to satisfy a client's brief. However, he feels that environmental considerations will only become more important to all client sectors, and he is happy to accelerate that process where he can.
"Given its geographical location, Dubai could make extensive use of renewable energy."
"Every building is very individual, so we can't say that there are sustainable technologies or solutions that apply to each one as standard. We have to adapt the principles to each site and to the differences in equipment and practice in each country," he says.
"As an architect, you can't start out by making issues like sustainability the most important factors in a project. They are always a consideration, but the goal is to make economical buildings for the client. We are delivering a service – the clients decide what they want," he adds.
FLEXIBLE DESIGN
Wendel and BRT take a similar approach to all elements of their designs. Their style is to make no assumptions at the start of a project.
"We always try to have as little style in mind as possible before the work starts. We find opportunities, as we did in Hamburg, to use some sustainable techniques, which brought new ideas to the projects."
"That led us to take a different approach to the overall design. It showed that it is very helpful to remain as open as possible and have no strict image in mind from the start," remarks Wendel.
STYLE OR SUSTAINABILITY?
Given that sustainability is so important to him, it may be surprising that Wendel's favourite buildings are chosen for their appeal to his architectural tastes, rather than those which implement sustainable design in sophisticated ways.
"The goal is to make economical buildings for the client."
"My favourite is the Guggenheim in Manhattan, because it is so different to the buildings that surround it. It has a strong appearance, despite being much smaller than the neighbouring structures," he says.
Nevertheless, in his own work, he is keen to see sustainability ever more at the core of the design.
"My ideal project would be one where the client makes a point at the beginning that he wants a high quality of sustainable design. The use of the building is not important. What matters is whether you can be innovative and work with capable specialists to achieve a better design," he believes.
With patient evangelists like Wendel, green design will become ever more palatable to clients.