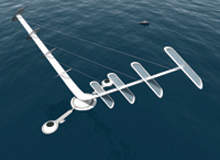 Innovations in sustainable technologies and the integration of sophisticated technologies into buildings by forward-thinking architects, designers, engineers and clients offer tantalising glimpses of future eco-friendly buildings.
Opening later this year, Council House 2 (CH2), an Australian government office building, is a showcase project for sustainable urban design. It is on target to be one of the globe's greenest buildings. Although many of the sustainable technologies used in CH2 are not new, it is the co-dependency of the embedded systems that is the novel factor.
SUSTAINABLE URBAN DESIGN
Standing on Little Collins Street in Melbourne, Australia, CH2 is the new ten-storey workplace for 540 City of Melbourne staff. Based on the building's environmental performance, the Green Building Council of Australia has awarded CH2 six green stars – the GBCA's highest rating.
"The Green Building Council of Australia has awarded CH2 six green stars – the GBCA's highest rating."
CH2 obtained the green accolade in part for its clever structural design and a range of built-in sustainable technologies, such as the 14m-high shower towers and photovoltaic cells that power louvers on the west façade.
CH2's louvers are made from recycled timber, and the windows on the north and south sides gradually increase in size down towards street level, where there is less daylight.
How well do you
really

know your competitors?

Access the most comprehensive Company Profiles on the market, powered by GlobalData. Save hours of research. Gain competitive edge.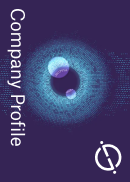 Company Profile – free sample
Thank you!
Your download email will arrive shortly
Not ready to buy yet? Download a free sample
We are confident about the unique quality of our Company Profiles. However, we want you to make the most beneficial decision for your business, so we offer a free sample that you can download by submitting the below form
By GlobalData
As well as the tubular fabric shower towers – in which falling water droplets evaporate slightly as they use up energy and thus cool the air – cooling towers, chilled ceilings, a black water (sewage) recycling system and wind turbines will harvest and produce energy, save water, and cut CO2 emissions and running costs.
"CH2," says architect Michael Pearce, "goes far towards a goal of sustainability but still falls far short of where we could, and should be if we are to survive."
Despite the complexity of the integrated system of technologies, Pearce is confident that the design team can handle any problems that arise if any part of the system performs less well than expected.
ENERGY SAVING: MICROGENERATION
While CH2 provides an exemplar in microgeneration – the small-scale, zero or low-carbon generation of heat and power – there are a number of innovative microgen projects on the table around the world, fuelled by a growing popular interest in the subject.
According to a 2005 Energy Saving Trust report into the potential of microgeneration, by 2050, home- and building-based generation of electrical power could – with government financial support – be potentially supplying 30% to 40% of the UK's total electricity needs, and also help to bring CO2 emissions down by 15% per year.
WIND TURBINES
"By 2050, home- and building-based electrical power generation could supply 30% to 40% of the UK's electricity needs."
Wind turbines are one method of generating electricity for the home, but since former UK Energy Minister Brian Wilson plugged in Glasgow-based entrepreneur David Gordon's Plug n' Save domestic windmill into his 13A socket back in late 2004, others have been designing innovative machines to deal with some of the contentious issues surrounding wind turbines.
Inventor Matthias Luethi is tackling the issue of turbine noise with his prototype for a vertical-axis 1kW silent wind turbine. Six blades are controlled by a central governor that maintains a constant rotation speed.
As for the turbine's form, "the turbine can be built in the form of a ball, as a cylinder, or rugby ball shaped," says Luethi. "So far we have not been able to trace any sound of it working. We tested it so far in up to 50mph winds."
Rather than design an aesthetically pleasing turbine to counter protests from neighbouring NIMBYs (Not In My Back Yard), retired engineer Tom Robertson's Hidden Windpower turbine sits under the homeowner's own roof. Wind that passes under the eaves spins a turbine at around 90rpm, before being sucked out through a hole in the roof.
The turbine turns paddles in a water tank. In an ideal situation, "if the tank is well enough insulated," says Robertson, "the water will eventually start boiling."
THE PHOTOVOLTAIC EFFECT
Another microgenerator of electricity is the Photovoltaic (PV) cell. The photovoltaic effect – the generation of electricity by a material when exposed to light – was discovered back in the early 19th century.
"Organic PVs have the potential of reaching competitive performance in the next few years."
Now, current research groups are exploring new cell technologies, including the development of new PV materials, such as organic small molecules and polymers, organic or inorganic nanostructures, and devices with intriguing and exotic-sounding names like polymer-fullerene heterojunctions, dye-sensitised cells and tandem cells.
Future PV devices could be chemically deposited, painted or sprayed onto products and thus have an important advantage over the typical crystalline silicon solar cell.
Unlike today's brittle and rigid cells, they could well be applied as thin films on windows, or on flexible plastic or metal sheets. At present, however, the best energy conversion efficiency of organic photovoltaic cells is around 5%. Typical silicon solar cells are around 12% energy conversion efficient.
ENERGY SOLUTIONS FOR THE NEAR FUTURE
Depending on the funding, organic PV cells could be with us in the near future. Paolo Bosshard, Energy Assessment Analyst at Stanford University, says: "based on current technological development, organic PVs have the potential of reaching competitive performance in the next few years." It will, however, certainly be quite some time before they begin appearing on our streets.
Exploring the potential of thin film photovoltaic technology is Steven Van Dessel, an assistant professor of architecture at the Rensselaer Polytechnic Institute.
Van Dessel's design for an Active Building Envelope (ABE) uses photovoltaic cells and thermoelectric heat pumps to heat and cool the building's interior. Van Dessel describes the ABE as "a new thermal control technology that actively uses solar energy to compensate for passive heat losses or gains in building envelopes or other enclosures."
THE FUTURE FOR RENEWABLE ENERGY GENERATION
"It may well be decades before any of these exciting renewable energy technologies enter the mainstream."
Also based at Rensselaer, Anna Dyson heads a multidisciplinary research team called Materialab. Using next generation PV cells that exploit the semiconductor properties of gallium arsenide, Dyson is designing a Building Integrated Photovoltaic (BIPV) system.
Sandwiched between two layers of glass, solar-tracking optical lenses focus sunlight onto an array of suspended photovoltaic cells. As well as these 'smart' windows, Materialab's other projects include a streamlined wind-amplified rotor platform. Attached to a building it supports small mechanical wind turbines.
BIVP DEVELOPMENTS
SolarSkin is also a BIPV solution, currently under development at SolarStructure, an Imperial College London subsidiary. Like Materialab, the company is developing solar-tracking optical lenses to focus light onto photovoltaic cells. While the technology cuts down on glare, the gaps between the cells allow diffuse light to enter the building.
"It is designed to go on curtain walling," says Brian Graves, head of Physical Sciences and Engineering Technology at Imperial College Innovations. In the lab, efficiencies of between 30% and 40% have been reached, but the technology remains "several years away from commercial availability," says Graves.
As much as these exciting renewable energy technologies promise to make buildings comfortable and energy efficient, it may well be decades before any of them enter the mainstream.
After all, as Chris Trott of Arup's Sustainable Building Group points out, rainwater harvesting is only just breaking through into the mainstream. Trott also notes that sustainable technologies are not the sole solution to the planet's ecological problems. "The intelligent building and the intelligence," he says, "is in the mind of the designer, rather than in the technology."