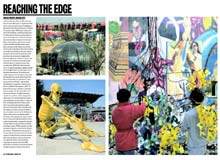 The Endless City is an eye-opening study of six cities – New York, Shanghai, London, Mexico City, Johannesburg and Berlin. Co-editor Ricky Burdett shares some thoughts with Chris Kanal.
Chris Kanal: What makes a city great?
"Mexico City, up until now, has been an example of what not to do in terms of letting the city sprawl."
Ricky Burdett: I think the most important thing is resilience, the ability to adapt and change which means both the physical and economic ability – in that sense London is a good example. Take what happened at the Tate Modern, Canary Wharf, or the Olympic site – these are massive bits that have changed over the last 15 years. If you take a city like Rome, where I was brought up, nothing has changed for 500 years. Cities like New York and Turin, which used to be centres of manufacturing, have had to reinvent themselves.
CK: Are successful cities the ones that embrace the future?
RB: Sure. Think of Tokyo, as the great growth city of the sixties and seventies.
CK: Why did you not include a city like Tokyo?
How well do you
really

know your competitors?

Access the most comprehensive Company Profiles on the market, powered by GlobalData. Save hours of research. Gain competitive edge.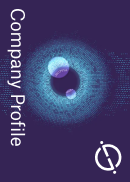 Company Profile – free sample
Thank you!
Your download email will arrive shortly
Not ready to buy yet? Download a free sample
We are confident about the unique quality of our Company Profiles. However, we want you to make the most beneficial decision for your business, so we offer a free sample that you can download by submitting the below form
By GlobalData
RB: In many ways in the last few years nothing significant has happened in Tokyo. They have done everything while in Shanghai absolutely everything has happened. Shanghai represented, in terms of the Pacific rim urban development, one of the most interesting examples in terms of the intensity of change.
You have to make tough decisions. The Urban Age project is now continuing. We have already spent a year looking at Mumbai, and this year we are looking at Sao Paolo, next year we will look at Istanbul.
CK: How do you think people are going to cope with the pace and scale of change in cities over the next few years?
RB: The reality is it works both ways. A few, very good examples of cities and city leaders that have been able to implement change include Bogotá, Barcelona and London. There are unfortunately many more examples of cities that have gone in the wrong direction and I don't feel optimistic.
Mexico City, up until now, has been an example of what not to do in terms of letting the city sprawl and use its water resources in a very negative way and there are many others like that. I think it's a combination of inspired civic leadership, i.e. a bloody good mayor, and also a position in the global economy that allows a city to reinvent itself rather than go down the tubes.
CK: Were you surprised by the findings the project?
BR: I was responsible for quite a lot of big exhibitions recently, one at the Venice Biennale and a show at the Tate. I would say that 80%-90% that come across this study cold don't know these big statistics – 75% of CO2 emissions come from cities. I think they are not known. A lot of people are genuinely surprised.
I am very surprised by the speed of change of some of the cities. I had no idea before starting this research report that you would have between 50 and 60 people an hour moving into a city like Lagos or Shanghai. Nor did I know that some cities were actually losing people at such dramatic rates. Even Berlin is a city which at best is static and at most is losing between 5% and 10% of its population. That was a surprise – the shrinking city phenomenon.
CK: I did not realise how transport is in creating successful city. That is the key, is it?
RB: I think you are right. As someone who has been an architect and an urbanist, I think transport has seemed a bit ghettoised into the 'planning' world. As you compare the cities that work and don't work on very different levels, not just on moving traffic but on providing access to schools etc and jobs, public transport is crucial to that.
If you take the Los Angeles or Mexico City model, you can get to work, but it will take you up to four hours a day and it will cause incredibly negative impacts both on the environment and on the social fabric of people who spend their lives for four hours in the a car.
There is an environmental and a social aspect to that that is really significant. I think public transport is increasingly important to underpin future development of any city.
CK: Is there a city that provides the most positive example of what a city should be?
RB: There are certain elements in different cities that are extremely intriguing. I admire New York's compactness and efficiency and the fact that it is has the same population of London but only uses half its footprint. I find the way London in the last ten years has adapted to its own social, economic and demographic growth with policies of no development outside the greenbelt very positive.
Ultimately even in Shanghai, one has to admire the fact that they have decided to invest massively in public transport – over 200 new underground stations are being planned in the next ten to 20 years – and there is real effort to deal with public transport as a basis for their own development.
There are some parts of cities which are positive and there are some bits of cities which are totally negative. Johannesburg is the one city that makes you feel depressed and fearful and I think it is very dramatic what is happening there.
CK: Can a remedy for one city be used for others?
RB: One should never think of one size fits all. Something that works in Turin, given its history and DNA, will not necessarily work for Liverpool. What works for London does not necessarily work for Jakarta but some of the principles on the other hand are very strong.
"Cities like New York and Turin, which used to be centres of manufacturing, have had to reinvent themselves."
Those principles would be for the notion of a city to remain democratic it needs to be physically open and that the urban grain should be in one way or another continuous rather than broken up by gated communities is absolutely essential.
You could say that that is a principle which one would be looking to and wherever that changes it has an impact. I think the principle that you see city growth as being based around public transport rather than more and more use of petrol-based private vehicle is a principle that underpins any sustainable city in the future but I would not say that introducing congestion charges is going to solve the problems everywhere.
You couldn't introduce a congestion charge in Mexico City, there is no public transport, you are just going to kill the city. Those are the things one has to look at.
CK: Do you have a favourite city that you have lived and worked in?
RB: No. Although the cosmopolitan dimension of London I find still unique compared to others in the world. I find the vibrancy of places like Mumbai amazing – the sheer number of people on the streets and the fact that you can feel totally safe there is exactly the opposite of Mexico City or Johannesburg.
But also the sheer beauty of places like Rome is an element that is very important. I don't have one favourite, but components of all three would be there somewhere.
CK: Which emerging cities are you most excited by?
RB: Bogotá in Columbia is an exceptional city. In North America, Seattle and Portland are very positive but even places like Boston are now retrofitting their environment with the 'Big Dig', an inner city motorway that is being taken away and put underground and the space given back to the city with a series of linear parks and new development.
In Europe I go back to cities that have reinvented themselves like Barcelona and Turin, like London.
CK: What will Ken Livingstone's legacy will be?
RB: Livingstone proved that a directly accountable mayor can in a very short time change the fortunes and the feeling of a city, and what its perceptions are. It's pretty dramatic when you think about what people thought of and said of London ten years ago. Of course a strong economy has helped but there have been some good measures – improving public transport has made a big improvement. The congestion charge is being looked at by 22 cities across the world.
I think the most important legacy of the Livingstone urban project is the notion that in the face of population growth and economic growth, to stick to the strong idea of the green belt, and to insist on where possible, on redeveloping brownfield sites, is a very, very important statement that has positive ramifications from the environmental point of view and potentially from the social point of view. That is something one can spend a lot of time discussing
CK: What are your feelings on Boris Johnson's urban plans for London?
RB: I don't know. Can someone tell me?