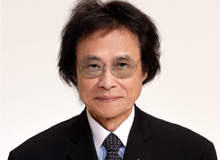 One of Japan's most acclaimed architects, Kisho Kurokawa, died on 12 October 2007 at the age of 73. Kurokawa was renowned as much for his vision as for his buildings, of which the pod Nakagin Capsule Tower in Tokyo is one of his most well known.
An intellectual as much as a design innovator, Kurokawa's theoretical works also made him a prophet. Not content with the boundaries of architecture, in his later years Kurokawa started his own political party and ran as mayor of Tokyo in spring 2007. Although he was beaten, Kurokawa was instrumental in the successful establishment of the Green Party.
"He was a legendary figure in Japanese architecture and design," says Hitoshi Abe, the new chair of the Department of Architecture and Urban Design at UCLA. "His death is symbolic because during the 1960s there was a rise of Japanese architecture and a real interest in the Metabolist movement. Now Japanese architecture and design is rising again and I hope there will be a new regime arising from Japan."
KUROKAWA'S MODERN TRADITION
Kurokawa was one of the first post-war Japanese architects to forge a highly individual and modern path with buildings that made Japan the design and innovation capital it is today. While embracing the modern world Kurokawa retained a strong element of Japanese tradition and craft in his work, which has a deeply spiritual core.
Born in Kanie, Aichi in 1934, Kurokawa studied at Kyoto University, graduating with a bachelor's degree in architecture in 1957. Under the supervision of Kenzo Tange, Kurokawa studied for his master's degree at the Graduate School of Architecture, Tokyo University.
How well do you
really

know your competitors?

Access the most comprehensive Company Profiles on the market, powered by GlobalData. Save hours of research. Gain competitive edge.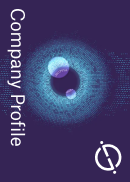 Company Profile – free sample
Thank you!
Your download email will arrive shortly
Not ready to buy yet? Download a free sample
We are confident about the unique quality of our Company Profiles. However, we want you to make the most beneficial decision for your business, so we offer a free sample that you can download by submitting the below form
By GlobalData
Kurokawa, together with Fumihiko Maki and Arata Isozaki, was one of the founders of the Metabolist movement in 1960. Kurokawa was perhaps the most successful exponent of this radical avant-garde architectural style that merged urbanism with design and recycled architectural styles for an Asian context. In 1962, Kurokawa founded Kisho Kurokawa Architect & Associates.
Japan's ability to absorb foreign culture, whether it be from neighbouring China or more recently the West, was crucial in its cultural development. Kurokwa appreciated this trade of ideas but also sought to beat a unique Japanese path that went beyond Kenzo Tange's embrace of modernism and be more adaptable and dynamic. This was the essence of 'Metabolism' and can be seen at its purest form in the detachable pods that became synonymous with Kurokawa's work.
THE METABOLIST MOVEMENT
A central theme of the Metabolist movement was that the emerging megacities of the post-war boom required flexible, adaptable buildings that could be grown with the metropolises they inhabited. This was particularly suited to a climate of rapid building following the devastation on World War II which saw many major Japanese cities reduced to rubble.
"Kurokawa often said that culture was divided into the visible and the invisible."
Architecture needed to adapt in a modern, nuclear world and there was no place for permanent structures. "The end of the 1960s and the beginning of the 1970s was a time of economical growth, so everyone was thinking of sustainable growth," Kurokawa said during an interview last April when he reflected on his work. "Architecture is a tool of the economy and of the environment. This is a part I was interested in, how I can adapt to the environment."
Kurokawa's response was the Nakagin Capsule Tower in Tokyo's Ginza District and the Sony Tower in Osaka, which was demolished in 2006. The Nakagin Capsule Tower consists of 11 and 13-storey tower cores with modular pods sprouting from its side that were intended to be replaced every 30 years as if the building was a living organism.
Completed in 1970, this concrete building looks like it has come straight out of a science fiction film. "The idea behind the capsule hotels was to recycle the past," explained Kurokawa. "The capsule model was the first idea of recyclable sustainable architecture. It is the symbiosis of nature and architecture."
When asked to describe his work, Kurokawa often said that culture was divided into the visible and the invisible. He said that his work was concerned with Japan's invisible tradition. "Everything visible is traditional," he said. "It takes on a very Japanese tradition of the symbiosis of the interior and the exterior."
Kurokawa was a visionary way ahead of his time and architects in Europe took note. You only have to look at later buildings like the Pompidou Centre in Paris to see Kurokawa's influence. As prefabricated buildings, sustainability and eco-urbanism are top of the agenda today, Kurokawa was working with them decades before.
Later Kurokawa would evolve his theory of metabolism into his philosophy of 'Symbiosis', which he examined in numerous books. Again, Kurokawa predated many contemporary movements with his idea that buildings are architectural organisms that need to exist and interact with their surroundings.
"Kurokawa studied at Kyoto University, graduating with a bachelor's degree in architecture in 1957."
ENVIRONMENTAL, SUSTAINABLE ARCHITECTURE
In the late 1950s Kurokawa predicted a 'transition from the age of the machine to the age of life', which reveals an underlying awareness of the need for environmental protection.
Nature informed his work considerably and Kurokawa strove to create buildings in a natural state, exemplified in his naked approach to fittings. Buildings are opened up, concrete is exposed and the inner workings are revealed.
To understand Kurokawa's work is to appreciate the strong Japanese craft tradition that underpins even his most futuristic work. "Japanese architectural tradition is a symbiosis between the exterior and the interior," said Kurokawa. "The modular system is metabolism. This is a very traditional idea – everything is visible and is a traditional."
Metabolism at is heart is about recycling. In 2003 Kurokawa received the Dedalo-Minosse International Prize (Grand Prix) for his creation of the Kuala Lumpur International Airport, completed in 1998 and a project that perhaps fully expressed his theory of Symbiosis.
In an interview in April, a few months before his death, Kurokawa described the project as being concerned as much with 'invisible nature' as creating an airport. "I wanted the airport in the forest and the forest in the airport," he said of a structure that was to be incorporated into a larger eco city.
A recently completed project that developed Symbiosis further was the National Art Center in Roppongi, Tokyo (2005), a perfect expression of his philosophy of symbiosis. "One of my intentions with the design was to be fuzzy," Kurokawa said upon its completion. "Great art and architecture should be fuzzy. If it is easy to understand, it is functional, like a factory."
"In his later years Kurokawa started his own political party and ran as mayor of Tokyo in spring 2007."
Kurokawa looked for influences beyond Japan but saw architecture as a whole. He did not have a favourite building. "There is a different way of thinking to every one," he said. "Each one has its own identity. Each of my children has my DNA and their identity is in place. Each architect is very different so I cannot say that Mr B is better than Mr A." Although Kurokawa intriguingly revealed that he admired the work of Frank Gehry. "No one has tried to realise the spiritual culture of the USA apart from Frank Gehry," he said. "His buildings are like jazz."
Kurokwawa's theories have a concrete legacy in his designs for the National Art Centre in Tokyo (2005) and the Zhengdong urban district in China, as well as his master plan for Astana, Kazakhstan's new capital. It was only in May that Kurokawa's practice opened up their first office in the US and the firm has said they intend to continue Kurokawa's unique work, now more vital than ever.