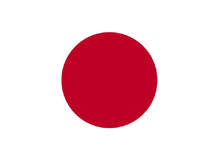 This is a coming-of-age year for Japanese architects. Kengo Kuma once said that the 'goal of the older generation was to catch up with European architects'. This seems no longer to be the case, as a new Japanese generation has emerged from the shadow of post-war greats Kenzo Tange and Fumihiko Maki.
With SANAA's New Museum single-handedly re-energising New York architecture and Hitoshi Abe becoming chair of the prestigious UCLA School of Architecture, Japanese designers are striking out on their own into new and exciting areas and setting design agendas in places far from Japan.
"Japanese designers are striking out on their own into new and exciting areas and setting design agendas."
"For a long time, Japanese design was portrayed by the West as emulative, despite its high quality," says Professor Blaine E Brownell, currently visiting professor in sustainability at the A Alfred Taubman College of Architecture and Urban Planning at the University of Michigan for 2008.
"This is no longer true. Japanese architects like Sejima, Abe and Kuma are designing some of the most provocative buildings in the world today, all with radically fresh and creative approaches
of their own."
Last year, Hitoshi Abe was unanimously elected chair of the Department of Architecture and Urban Design at UCLA, an unprecedented occurrence at the department but perhaps not surprising, given his spatially complex and structurally innovative portfolio.
The department is, after all, one of the most avant garde around. In 2003 he won the Architectural Institute of Japan Award for his work on Reihoku Community Hall. Among his best-known works are the Miyagi Stadium and the n-house.
Abe views Japan's location on a geographical periphery as a reason for it being a cultural sponge. "Japan is the end of culture in terms of the Asian way of thinking, where all the culture drifted and was isolated on this little island and became something weird," he says from his office at UCLA. With architectural experience in both the US and Japan, Abe believes that the fast-paced culture of Los Angeles provides a parallel to that of his home country.
"Where the western world ends, that's California," Abe tells me. "I'm curious because I haven't been here long enough to know what kind of hybrid culture is possible in Japan and California, or what connects them." Abe says the crucial difference between Japanese and American approaches to architecture lies in the fact there is a greater emphasis on smaller projects in Japan. "Because the mentality of the architects in Japan is more towards communication
and less commercial," he tells me.
Innovation with materials naturally comes with having both a tradition of developing and applying advanced technology, matched with limited natural resources to work with. "We have to, there is no choice for us," he says. "We're also foremost in thinking of ways to organise new buildings," he explains. "I remember conversations with Bow-Wow saying 'lets do the building, let's forget the theory and look at the section and what we can do with
it'."
EDGY YET PRAGMATIC
"SANAA's New Museum is just the kind of edgy yet pragmatic building that contemporary New York seems to need," says Brownell. "Japanese architecture has already entered a new era, but this building may serve to signify its initiation in the US." Brownell should know. In 2006 he received a Fulbright fellowship to Japan and spent the year researching Japanese material innovations at the Tokyo University of Science.
"Japanese architecture can offer sustainable solutions that are transferable to the West."
Brownell believes that Japanese architecture links aesthetics and material innovation. "The strongest implications include maximising the artistic impact and functional use of materials, as well as enhancing awareness of materiality in general," he says. For Brownell, architecture has a different role in Japanese society than compared to the West.
"The Japanese seem much more tolerant of formal experimentation within the physical environment," he says. As a result, he says Tokyo represents a constructed landscape where freedom of speech is upheld in artistic terms.
According to Brownell, Japanese architects are innovative not just because of the popularly held assumption that there is a closer relationship between architect and engineer. "There are many additional factors that support architectural innovation in Japan," he explains. "Traditional vernacular is not the expected norm in new building there as it is in the West, particularly in housing. Because Japanese architects are able to accept a high degree of responsibility in the
absence of an overly litigious society, clients trust that surprising designs won't leak or fall down."
An interesting example of avant garde housing is pet architecture, unique to Japan. A leading exponent in this movement is Atelier Bow-Wow, a Tokyo based practice founded in 1992 by Yoshiharu Tsukamoto and his partner Momoyo Kajima, who have also been responsible for research chronicling Tokyo's idiosyncratic urban landscape from pet architecture to 'Made in Tokyo', a series of ten catalogues introducing interesting phenomena taking place in the city.
In Bow-Wow's 2006 House Tower the team created pet architecture of their own, a wall-less house, 3m x 6m x 11.5m high, containing nine rooms separated by a staircase. "Design projects are often regarded as conceptual theses," says Brownell.
Historically, Japanese architecture has emphasised both the connection and dissolution between interior and exterior space. How else would you describe a tradition of using sliding paper doors for an exterior skin? Fresh air, daylight, and calibration with environmental patterns have been critical to the Japanese sensibility. Indeed architects like Shuhei Endo are experimenting with formal strategies that appear to turn architecture inside-out.
"Japanese architecture has entered a new era."
NEW TECHNOLOGY: SUPERBIOPLASTIC TO KINETIC FLOORS
Part of Brownell's study in Japan was to examine whether Japanese architecture offers sustainable solutions that are transferable to the West. He believes architects here are more willing to experiment with sustainable technologies that offer solutions in more refreshing ways in contrast with Western conventional notions about green buildings.
"For example, we tend to fill wall cavities with more materials in an effort to ensure that every bit of volume is conditioned, while Japanese homes use about half the energy of their US counterparts and fewer material resources because they are smarter about conditioning bodies instead of spaces while delivering greater amounts of healthy fresh air."
Brownell is excited about new technological innovations that have sustainable implications for architects. These include NEC's Superbioplastic, Kyosemi's Sphelar photovoltaic cells and Material House's Linelight and Mirror Duct light-extending systems. This last piece of technology, used in the Material House Tokyo, works by piping light through a building in a similar way to HVAC direct lighting.
Natural light is widely considered to be healthier than artificial light. One of the most striking technologies to have been developed recently has been kinetic flooring, which works by harnessing the kinetic energy generated by foot traffic. It has already been tested on the Tokyo subway.
Japan is very conscious of material resources so innovation forms a major part of the design process for many architects. Also using space to its full potential is given even greater emphasis in a country where only 11% of the land mass is fully occupied and where Tokyo-Yokohama is a seamless urban experience populated by 33 million people. It is the largest metropolis in the world, more of an urbanised state than a city.
Even in New York, a paradigm of a brash Western city, SANAA opted for a very ascetic design for the New Museum – which has their trademark fluidity and transparency.
The building is defined by what is not there. Kazuyo Sejima described the design process as 'creating from the inside out'. "Many Japanese architects have the uncanny ability to isolate a sparse but appropriate palette of ingredients to maximum effect," says Brownell. SANAA's recently completed Business and Design School in Essen stunned local German engineers when the architects halved the size of the concrete walls by using thermal water instead of insulation.
"Japanese architecture links aesthetics and material innovation."
For Brownell, there is an ingrained design philosophy that is predisposed to being greener not just by a more inventive use of limited resources and the maximisation of spatial opportunities but from what he describes as: 'An animated dialogue between architecture and nature'.
You only have to visit Kengo Kuma's Bamboo House to see an example of creating innovation through form. Located outside Beijing and completed in 2002, the structure is formed primarily of glass and Chinese bamboo.
The reason why dematerialisation is so prevalent in Japanese architecture is as much to do with lifestyle as with a design tradition says Abe. "In the Japanese architectural tradition the wall never had a substantial existence in private spaces, but the floor did," he says. "You sleep, sit, eat, maybe fuck and do everything there." Where materials are taken away, those that remain have multiple uses. For example, in Shigeru Ban's Naked House, you can move the walls
around.
Kuma also designs with dematerialisation in mind. "I want to erase architecture," he once said. Kuma's Lotus Houseand his recently completed Chokkura Plaza remove materials to make us more aware.
HUMANE CITIES
Kenya Hara, Professor at Musashino Art University, leads a movement centred on haptic design, focusing on the multi-sensory nature of design as a way to connect technological and artistic innovation more meaningfully with society. Hara's approach is a counterpoint to technology-happy Japan and puts materials aside to look at tactility – how you interact with a building and materials via touch and not just sight.
"Tokyo is often held up as a totem for the city of the future and western designers look to it for influences."
Brownell believes Hara's work could influence urban design internationally and inspire cities that are more interactive and subsequently more humane, thoughtful and accessible. "Information flow and accessibility will likely increase in cities leading to the development of much more interactive environments," he explains.
Abe believes those championing Japanese architecture as providing designs answers should be cautious. "The border between public and private is not there any more in Japan," he says. "In the West it's very important to protect yourself and connect yourself back to society. In Japan when you go to a manga café you realise it's not a public space, more like a shared private space. All sorts of things are mixed because of the extremeness of the city
itself."
Can Brownell see pet architecture becoming mainstream and emerging in LA or London? "I don't envision pet architecture becoming mainstream in the West, due to client expectations for larger floor areas as well as zoning codes that mandate greater setbacks and building separations. However, I definitely see the idea becoming popular in marginal conditions within western cities."
CREATING COMFORT
One Japanese firm pushing design boundaries is Mount Fuji Architects Studio, lead by Masahiro and Mao Harada in Ohta-ku, a suburb of Tokyo. Primarily working on residential developments, one of their recent realised projects was completed last year.
"For a long time, Japanese design was portrayed by the West as emulative, despite its high quality."
The Sakura House is a home office for a couple in a residential neighbourhood in Meguro, Tokyo and is their most striking design to date, a building that separates the internal and external atmosphere with thin transparent membranes and create a sense of freedom and openness. The exterior wall is made up of lace like steel with holes punched out in a cherry blossom like pattern that filters light in a similar way that tree foliage does.
The Sakura House pulls the exterior into the interior. "Our intention is to create a place comfortable to live in," Masahiro Harada says. "If it is rich and friendly, we want to open the door up and live in it." The inspiration came as much for a desire to utilise Japan's rich craft tradition, including Edo-komon (Japanese traditional stencil dyeing), as it does to innovate.
"One inspiration was Nodate, the traditional style of Japanese tea ceremony held outdoors," Harada explains. "You put a white curtain up and make a square room large enough to create a place for the ceremony. The white curtain waves in the breeze, and catches the light falling through the trees as if it was a screen instead of creating an artificial space isolated from nature. The lace-like steel of Sakura House embodies natural woods and at the same time plays the part of the
white curtain used for Nodate."
Tactility has also been a key feature of Mount Fuji Architects Studio's work. "An object intended for touch easily gains special attachment," Harada tells me. "Architecture should have some rationality, yes, but doesn't have to be exclusively devoted to it." In the practice's M3/KG residence, they emphasised the texture of materials in order to evoke tactile sensations. In contrast, in the Sakura House project, the design shifted from the texture of material
to the texture of light.
The architecture lets people become more aware of the change in the quality of light during a day. "The light, which has no mass itself, can be 'touched' when it's designed carefully and delicately," he says. Mount Fuji also champion dematerialisation in their designs. "This method is good for material and for shape," he explains. "Miscellaneous personal belongings make all sort of noise. It's more effective if architecture talks less."
"Because the mentality of the architects in Japan is more towards communication and less commercial."
BIOMORPHIC INTERIORS
Abe's recent designs reinvent interiors using biophormism to emulate life structures and produce new forms. One of his most striking biomorphic designs was for the Aoba-tei, restaurant in Sendai, 400km north-east of Tokyo, the city where Abe founded his practice in 1992. The design was inspired by an avenue of Zelkova trees, Sendai's symbol. "We decided to regenerate the light condition under the trees," says Abe.
Aoba-tei, which means 'leafy place', features walls and ceilings decorated with images of leaves and branches. Abe designed the perforated steel surfaces as an S-shaped continuous 'skin' that holds both the reception area on the restaurant's lower floor and the upper 30-seat dining area.
He used a technique used in shipbuilding to bend the steel. Concealed lights behind the perforated metal skin produce the atmosphere of a forest clearing. "It is an illusion but the physical space and the visual space merge and create something not so realistic," says Abe.
TOKYO: FUTURE CITY?
Tokyo is often held up as a totem for the city of the future and western designers look to it for influences. Indeed Tokyo's unreality exercises the design imagination. "With its cultural background, Japan tends to scrap architectures and build new ones in quite a short span," explains Harada. "This fact gives the strong impression that Tokyo is fictional. Such short-lived architecture would be welcomed by a capitalist economy system, but not from the viewpoint of
sustainability."
Brownell does not think Tokyo should be used as a global urban design template. "I can't imagine one that can be used everywhere," he says. "However, I feel completely empowered in Tokyo like I have felt nowhere else, and the transportation network, programmatic variety, maximization of spatial potential, level of safety, and upkeep of services are unparalleled."
Across the Pacific in LA, Abe believes it's all a question of perspective. "What I'm interested in right now is how we can look at Western cities from Tokyo's viewpoint and what emerges from that way of looking at things," he says. "It's not a template but maybe it's one of the glasses we can wear to see the world."