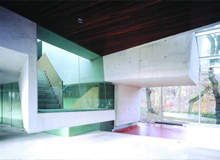 The easy take on the work of UN Studio is to call it a bundle of contradictions. Their buildings' flowing, morphing surfaces resemble organic forms but are grounded in advanced topological mathematics. The principals, architect Ben van Berkel and writer Caroline Bos, have integrated computation deeply into their design and construction procedures, yet they find social organisation a more compelling force than technology.
The writings of van Berkel and Bos are formidably intelligent and occasionally scathing. They have decried the conceptual effects of academic architecture, favouring types of experimentation that arise from materiality and practice instead, yet they both teach and lecture worldwide, and they have written of the powerful effects of teaching on their thinking.
Active in nine countries, having created designs for 12, and garnering over two dozen awards since the 1980s, UN Studio is responsible for some of the most arresting designs of recent years.
"UN Studio is active in nine countries, and has created designs for 12."
Their large-scale works include the Mercedes-Benz Museum in Stuttgart, Germany; the brightly coloured, kaleidoscopically faceted Theatre Agora in Lelystad, Netherlands; La Defense office complex in Almere, Netherlands and the Light*House harbour-front development in Aarhus, Denmark. Smaller projects like the VilLA NM house in upstate New York or the Möbius House in Het Gooi, Netherlands have also been fruitful laboratories for spatial experiments.
In studies with Zaha Hadid and early-career work with Santiago Calatrava, van Berkel developed a preference for curves, asymmetries and oblique angles over the boxy Miesian tradition. As his work has evolved, the curvature / orthogonality distinction has dissolved, and UN Studio's designs frequently blend one into the other.
Bos, a former journalist and editor trained in art history, plays a quietly influential part as in-house analyst and internal critic on all UN Studio projects. While van Berkel is customarily the firm's public representative, she brings a distinctive rationality and wit to their joint publications, as well as to her teaching at the Berlage Institute, UCLA and Princeton.
How well do you
really

know your competitors?

Access the most comprehensive Company Profiles on the market, powered by GlobalData. Save hours of research. Gain competitive edge.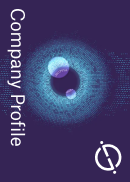 Company Profile – free sample
Thank you!
Your download email will arrive shortly
Not ready to buy yet? Download a free sample
We are confident about the unique quality of our Company Profiles. However, we want you to make the most beneficial decision for your business, so we offer a free sample that you can download by submitting the below form
By GlobalData
UN STUDIO, AMSTERDAM: THE NETWORK MODEL
Paying close attention to architectural transformations has also influenced the firm's growth and organisation. Following the founding of van Berkel & Bos Architectuurbureau in 1988, just a year after van Berkel graduated from the AA, they carried an unusually large number of projects through to completion for such a young firm. In the process they came to view the traditional studio model as inadequate for the types of work they were taking on.
"Van Berkel places conceptual discipline and social formations above technology."
As they began attracting larger projects such as Arnhem Central train station in the 1990s, van Berkel says, they engaged so many clients, consultants, infrastructural variables, local concepts of sustainability, and political complexities that 'a relational strategy of working' made more sense than a hierarchical work flow from a master architect to a project architect and a series of external specialists – a pattern that he views as 'dialectical, sometimes oppositional'. In 1999 the principals renamed the firm and revised its working philosophy.
He has been able to focus more on design since relinquishing a top-down management style: "When we were doing everything according to the traditional model of how you organise an architectural office, I had no time for content, or at least it was always the weekend or the evenings," he says. "With the new system of UN Studio I spend 50% of my time designing. In our profession, it's quite unusual; normally architects tend to work only Sunday afternoons, because the rest of the week they do management work."
DIGITAL TOOLS FOR COMPLEX ARCHITECTURAL PROJECTS
Van Berkel places conceptual discipline and social formations above technology, subscribing to Foucault's theory that technology is always connected to social interaction, but digital tools are indispensable to the firm's methods.
Two pivotal projects, the Möbius House and the Mercedes-Benz Museum, illustrate how their thinking has amplified its power through technology. The Möbius House marked the point where their collage-like early strategies gave way to a more systematic approach. "I discovered that the Möbius was typical of a new system where the organisation could turn itself back onto itself, and that the system would have no dead ends, like in a grid system," van Berkel says. "It would create a new form of coherence beyond the collage."
"Möbius strips and their 3D analogue, the single-surfaced Klein bottle, are well-suited to internal circulation."
Though architects for centuries have found static grids and additive massing modules easy to work with, he finds the uninterrupted flows of Möbius strips and their 3D analogue, the single-surfaced Klein bottle, well-suited to internal circulation.
What worked on the small residential level created even more compelling effects on the museum scale in Stuttgart. Here, the twisting forms of the Möbius House were expanded into a double-helix system of pathways distributed through a trefoil design, a three-lobed approximation of a cloverleaf highway exchange.
The computational system that UN Studio developed for the Mercedes-Benz project, an approach van Berkel terms 'parametric design', generated advantages in construction as well: they could incorporate changes throughout 3D models within a few minutes and communicate them to the roughly 200 different consultants, engineers and contractors involved with the building.
With myriad components to track – for example, several hundred differently shaped triangular pieces of glass – this system could coordinate design changes and manufacturing specifications so efficiently that the project was completed within the budget on a one-and-a-half-year schedule. Integrating design, management, and form-making with in-house laser-cutting and 3D printing machines, van Berkel believes, makes parametric design and building information modelling an enormous advantage for a firm orchestrating complex projects.
"Technology is always connected to social interaction, but digital tools are indispensable to the firm's methods."
A different level of complexity occurs in the Aarhus Harbour project, a collaboration with the local firm 3xNielsen and the Copenhagen-based urban environment specialists Jan Gehl Architects. Creating a new mixed-use district on a waterfront several miles from the city centre, the three firms have the challenge of providing a full range of community services without a retreat into self-sufficient seclusion.
Housing will combine rentals and owner-occupied residences with the same architectural form (a social-diversity-oriented Dutch practice making its Danish debut). The Light*House area will be car free, with optimal pedestrian and cycling conditions; cars are confined to an underground facility.
The three-firm consortium are applying Gehl's theories of the human-scaled civic realm to the city's master plan, maximising water views for all residents and creating small neighbourhoods of terraced houses with no rear sides instead of larger blocks.
ARCHITECTURAL IMAGE AND AFTERIMAGE
As striking a profile as their projects create, van Berkel and Bos are sceptical about the current focus on architectural images and styles. In Design Models they relay their disappointment at coming across 'buildings in which every perceptible feature serves one prevailing concept'.
In their more experimental approach, they endeavour instead to replace the manipulative, one-dimensional image with something far more advanced and intangible: the 'after image', the one you take home with you, an inexhaustible, ever-renewing composite of perceptions, memories, and thoughts.
"Van Berkel developed a preference for curves, asymmetries and oblique angles over the boxy Miesian tradition."
The focus on chronology may be the definitive quality here: UN Studio are able to take risks more reliably by recognising that a building's functions occur, and its users' experiences unfold, on a longer time scale than fashions and impressions allow.
A recurrent symbol they use to illustrate their 'inclusive principle' is the ox-man from the 1993 Manimals series by Chinese-American artist Daniel Lee (Lee Xiaojing), a smoothly hybridised face both human and bestial, created by digital manipulation of photographs, evocative of infinite transformation. Comprehension of such an uncanny sight flickers between perceptual frameworks; disorientation and even monstrosity are part of the process.
It is an oddly appropriate design model for architecture that refuses to settle into a single image, yet leaves an ineradicable afterimage.