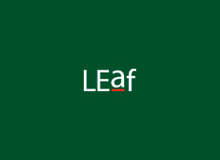 It was fitting therefore, that the selection of participants should follow suit, with three top Italian architects and designers taking the stage at Rome's Hilton Cavalieri. Over the course of an hour, Mario Cucinella, Piero Lissoni and Antonio Citterio offered a glimpse of work within their respective studios, while also providing a critique of some aspects of the contemporary architectural scene.
All three commented on the size of their firms in relation to the international heavyweights, outlining the pros and cons of working on a relatively small scale. "What is large in Italy pales into insignificance at award level," began Citterio.
"That means we're forced to make a fundamental choice: stay at a size where one can exercise complete control or become a large entity producing products, design and buildings for large organisations, but losing some personal autonomy."
Lissoni, who started his career as a designer and joked, 'I work as an architect as a hobby', stressed the advantages of operating at a more intimate level. "My studio is organised in a very loose way," he began, "any unit can work with any other. There are no project leaders and I like to mix up roles.
"In some ways, it is very much like university: we set deadlines, there are checkpoints along the way, and then, who knows? Everyone is invested in the project and this heightens the potential for a positive outcome."
Cucinella agreed, although he was keen to stress that there were some facets of business beyond mere design that even a small studio should address. 'I run a small studio with 30 assistants,' he explained. 'However, we do have a department entirely committed to public relations, How you project your image has never been more important. It's no longer about only creating; we must learn how to communicate our creations."
PROJECTING YOUR IMAGE
The importance of image projection created passionate debate as the conversation moved onto branding. "There is a need to be seen and people want to work with well known studios," Citterio began. "Being a well-known architect removes many of the constraints that would otherwise be faced. International markets, particularly developing countries, show a marked interest in established brands. It's a means of securing prestige."
Lissoni tempered this enthusiasm with a rather more romantic concern. "I feel very divided about this," he revealed. "While one likes the thought of having one's name associated with a variety of projects, there is that feeling of being forced into a world that is a long way from the one I first entered. A craftsman should be anonymous, working in a sphere where the work is recognised, not the person. If that approach sees me listed on the stock exchange, I won't complain."
"The importance of image projection created passionate debate as the conversation moved onto branding."
This concept of a 'new world' was one that Cucinella subscribed to. "This is a phenomenon that has arrived from elsewhere," he declared. "Architecture is not a commodity to be sold at market and the connection is not a comfortable one. That a brand can be recognised, regardless of place, goes against the very grain of architecture."
Such concerns did hint at a degree of disquiet over the direction that some aspects of the industry were taking. "Our duty goes beyond expressing ideas," exclaimed Citterio, "'we must also provide a function. The sustainability debate, developing countries, fears over global warming: architecture is now a job that carries great responsibility."
This was a sense of responsibility shared by all three panel members. "If I'd known all the dangers I would have never become an architect," Lissoni quipped. "Design is a much cleaner profession – there aren't so many rules!"
LEAF 2007
LEAF 2007 was held on 13–16 September 2007 at Rome's Hilton Cavalieri. Next year's event will take place in Dublin from 13–16 September. Before then, however, there is plenty more to look forward to.
The LEAF Awards will be held at the Waldorf Hilton in Central London on 29 November, 2007. Leaf London runs from 22–24 January 2008 and the inaugural LEAF India will be held in Mumbai from 27–30 March 2008. For information on all of these events, please click here.