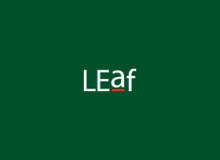 Chaired by Nicola Leonardi, editor of architectural journal The Plan, Leaf's sustainability debate sought answers from four quite different architects. "There's a strange relationship between architecture and general and systematic questions of sustainability," said Paolo Desideri by way of introduction. "On the one hand, we must recognise that it's important to have a more environmental approach; on the other, we can only play a small part in the greater urban scheme."
SUBURBAN LIFE
Professor of design at the University of Pescara, Desideri discussed how a sustainable approach needed to be a cultural one, using our Roman backdrop as an example. "In Italy there's no systematic feeling in this regard," he claimed. "In such an environment, it's difficult to create something that goes beyond being merely a building."
"There's a strange relationship between architecture and general and systematic questions of sustainability."
One man who has been concerned with doing exactly that is Aldo Cibic, founder of Cibic & Partners and holder of various university posts. Cibic profiled the Microrealities project that he and his students displayed at the International Biennial of Architecture two years ago.
"When you talk about sustainability," Cibic began, "there's a list of concerns the size of a phonebook. The one that I am most interested in is how best to improve suburban life."
He highlighted two projects within Microrealities that tackled this. "An area of focus was transforming shopping centres into public areas; turning commercial activity into a communal hub," he explained, as images flashed up on screen of plazas, schools, gardens and other amenities being incorporated into a single
suburban setting.
His other case study looked at the creation of 100 new subway stations for Shanghai. "This was about the relocation issue," Cibic explained. "People were moved from old central districts into anonymous, high-rise blocks on the city peripheries. An entire culture and history is being lost. To combat this, we worked on transforming subway stations into magnets for this new population, incorporating commercial and leisure facilities that would improve quality of life."
SUSTAINABLE TECHNOLOGY
Moving on to the area of technological advances, Franken Architekten CEO Bernhard Franken was quizzed by Leonardi about innovations in lighting and what part it had to play in a sustainable future. "Some installations will always be sustainable because they are works of art in themselves," he responded.
"'On a more general level, lighting systems will change because of economic issues if nothing else. Before, the wrong people were running the show; they were Calvinistic and pleasure free. Now, people are being forced to come up with sustainable design and this is encouraging expansive design."
The theme of opportunity arising from sustainable concern was a recurring one. Blaine Brownell, who had profiled his research into Japanese design and material innovation earlier in the day, was particularly enthusiastic, highlighting developments in lightpiping technologies and construction techniques.
"Not since World War II have we seen such experimentation in the field of materials and building processes," he declared. "When a level is found where high design intersects with a sustainable approach, the potential of architecture is expanded massively."
"Not since World War II have we seen such experimentation in the field of materials and building processes."
Paolo Desideri expanded upon this, talking the audience through his master plan for Rome's Tiburtina train station, due for completion in 2009, marrying the themes of Cibic and Brownell. "'The station will accommodate 200,000 people a day," he exclaimed. "There's no piazza in the city that has the provision for so many. We want to create a huge 'Ponte Vecchio' that can provide public functions and act as more than a transport hub."
On the subject of environmental sustainability, Desideri was equally enthused. "Three hectares of skin," he exclaimed, "that's larger than a horizontal skyscraper. This can either provide us with a massive environmental problem or a huge opportunity. We've used the dimensions to explore the relationship between building and environment: our bioclimatic model with provide energy savings of more than 20%."
Within all this excitement, Brownell did voice a word of caution: "It's great that the intention is there, but we must never shy away from a level of critique. If sustainability is adopted as a new religion, forcing the issue down people's throats, then we are sure to meet more resistance."
LEAF EVENTS
LEAF 2007 was held on 13–16 September 2007 at Rome's Hilton Cavalieri. Next year's event will take place in Dublin from 13–16 September. Before then, however, there is plenty more to look forward to.
The LEAF Awards will be held at the Waldorf Hilton in Central London on 29 November 2007. Leaf London runs from 22–24 January 2008 and the inaugural LEAF India will be held in Mumbai from 27–30 March 2008. For information on all of these events, please click here.