It is one of the most confusing terms in the planning world. If there is a 'new urbanism', then what was wrong with the old version? In reality, no one really talked about urbanism until the term became common currency in the 1990s. It became New Urbanism when a group of planners in the USA began to react against a perceived lack of concern for the urban fabric.
For them, urban sprawl meant settlements divided into zones for housing, retail and industry, communities allowed to spread out over a wide area and lacking any focus.
In 1993, a group of architects and urban planners formed the Congress for New Urbanism (CNU), a Chicago-based non-profit organisation dedicated to advancing the movement's principles. These included coherent regional planning, walkable neighbourhoods and attractive, accommodating civic spaces. Today, CNU has 2,300 members throughout the USA and around the world.
Its principles were laid out in a charter that was ratified at the CNU's fourth congress in 1996.The charter began with a savage indictment of existing principles for urban planning: 'The CNU views disinvestment in central cities, the spread of placeless sprawl, increasing separation by race and income, environmental deterioration, loss of agricultural lands and wilderness, and the erosion of society's built heritage as one interrelated community-building challenge.'
"No one talked about urbanism until the term became common currency in the 1990s."
CNU's 27 principles lay out a manifesto for New Urbanism, covering every facet of planning from the size of the buildings to their density. Its aim is the creation of walkable environments, providing many facilities within a ten-minute walk of the home or workplace. To this end, the organisation calls for pedestrian-friendly street design with buildings close to narrow, slow-speed streets.
These should form a grid that disperses traffic and eases walking, a hierarchy of streets, boulevards and alleys, plus a high-quality pedestrian network. This should allow the implementation of mixed-use environments in neighbourhoods, blocks and buildings with a wide range of ages, classes, cultures and races.
How well do you
really

know your competitors?

Access the most comprehensive Company Profiles on the market, powered by GlobalData. Save hours of research. Gain competitive edge.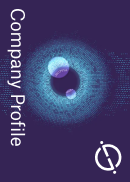 Company Profile – free sample
Thank you!
Your download email will arrive shortly
Not ready to buy yet? Download a free sample
We are confident about the unique quality of our Company Profiles. However, we want you to make the most beneficial decision for your business, so we offer a free sample that you can download by submitting the below form
By GlobalData
There should be a range of types, sizes and prices of housing in an individual area, with an emphasis on aesthetics and human comfort. These should be based in traditional neighbourhoods with discernible centres featuring public spaces. Increased density enables a more efficient use of services and resources and creates a more enjoyable place to live. Investment in public transport and bicycle lanes is also essential.
INTERNATIONAL APPLICATIONS
These principles were devised to address a problem specific to the USA: good urban planning made illegal or unworkable by national zoning ordnances. However, many architects around the world have applied these ideas to their own situation.
John Thompson may not use the phrase New Urbanism, but he subscribes to many of its core principles. As well as running a practice in Bristol, the architect also chairs the Royal Institute of British Architects' change and planning committee. Thompson argues that the name is a misnomer, as its principles can be traced back to the earliest communities: 'There is a fundamental DNA that runs through any community, because people always come together for some form of exchange, whether it's for cultural, spiritual or economic reasons.'
He sees urbanism as the discipline of creating suitable habitats for people to live in. He wants to see it become a central part of the curriculum, perhaps even a component of the citizenship courses being introduced by the UK Government. 'My interest is in getting the public interested in urbanism, because it's more important than architecture. I would like to see architecture students look at the principles of urbanism before they learn anything else. It would make them better practitioners.'
"CABE's role is to improve the quality of design, community engagement and speed of delivery of new developments."
The UK Government is already in favour of urbanism, says Thompson, pointing out the gradual emergence of design codes that favour mixed-used developments. 'All that is needed now are more exemplars in Europe,' he says. In the USA, there are pioneering communities such as Seaside, Florida, which provided much of the backdrop for the film Truman, and Disney's own experiment, Celebration, near Orlando. These communities have inspired everything from housing projects to the statewide regulations of New Jersey.
In the UK, the Office of the Deputy Prime Minister and the Commission for Architecture and the Built Environment (CABE), a government-sponsored public body, have established a two-year programme of regional pilots to test the efficacy of design codes, based on models already in place in Australia, Germany, the Netherlands and the USA.
CABE's role is to improve the quality of design, community engagement and speed of delivery of new developments. Interim results published in February 2005 show that design codes have an important role to play, says the organisation's Director Of Enabling, Joanna Averley: 'We looked at case studies that had used some form of coding, and found that even though they were more ad hoc, they brought a better quality of design. With projects that have just begun, where we have had a hand in preparing codes, the dialogue between developers and clients has been useful.'
Although CABE is looking at a variety of ways of implementing codes, it is already becoming clear that UK authorities should take a different road to their US counterparts, even though this project has been inspired by their work. 'One major difference is that the US system is strongly coded, while in the UK planning is supreme,' explains Averley. 'Local authorities have far more of a say in development, while the USA is more permissive once you meet statutory guidelines. Also, the USA has greater scope for large-scale developments, such as Seaside, and puts greater emphasis on cars.'
BY ROYAL DESIGN
CABE is evaluating the Prince of Wales's new town development in Poundbury, Dorset to see if its coding practice has wider applications. Prince Charles's ideas on proper design and planning are disseminated by a foundation set up expressly for that purpose. As an early exponent of New Urbanism, this organisation has been closely involved with the CNU for many years, and has helped set up a sister organisation in London, the Congress for Urbanism in Europe. Paul Murrain of the Prince's Foundation says practitioners on both sides of the Atlantic face the same challenges: 'You can see that in the way both charters cover the same ground. There is the basis in empowerment of people and the need to make services accessible to all.'
However, Murrain says, the Prince's Foundation has its own systematic approach, which looks to the past for inspiration. It devises specific codes for its projects and can help other developers devise their own. 'We need a collective language of architecture, because we have developers and investors that don't live where they build,' he explains. 'People welcome outside investment, but it must be right for them.'
Murrain admits that many architects find this way of working far too limiting: 'Some people think it's nostalgic to look back, but we don't slavishly follow the past; we're just inspired by it. Others find our codes restrictive, but if anything they are more demanding, because true innovation only comes through constraints.'
So while Disney and the Prince's Foundation want to set limits on design parameters, CABE is feeling its way towards a flexible system that depends on the particular requirements of the region. Yet all organisations espousing codes are inspired by successful communities of the past rather than utopian visions of the future. Perhaps urbanism isn't that new after all.