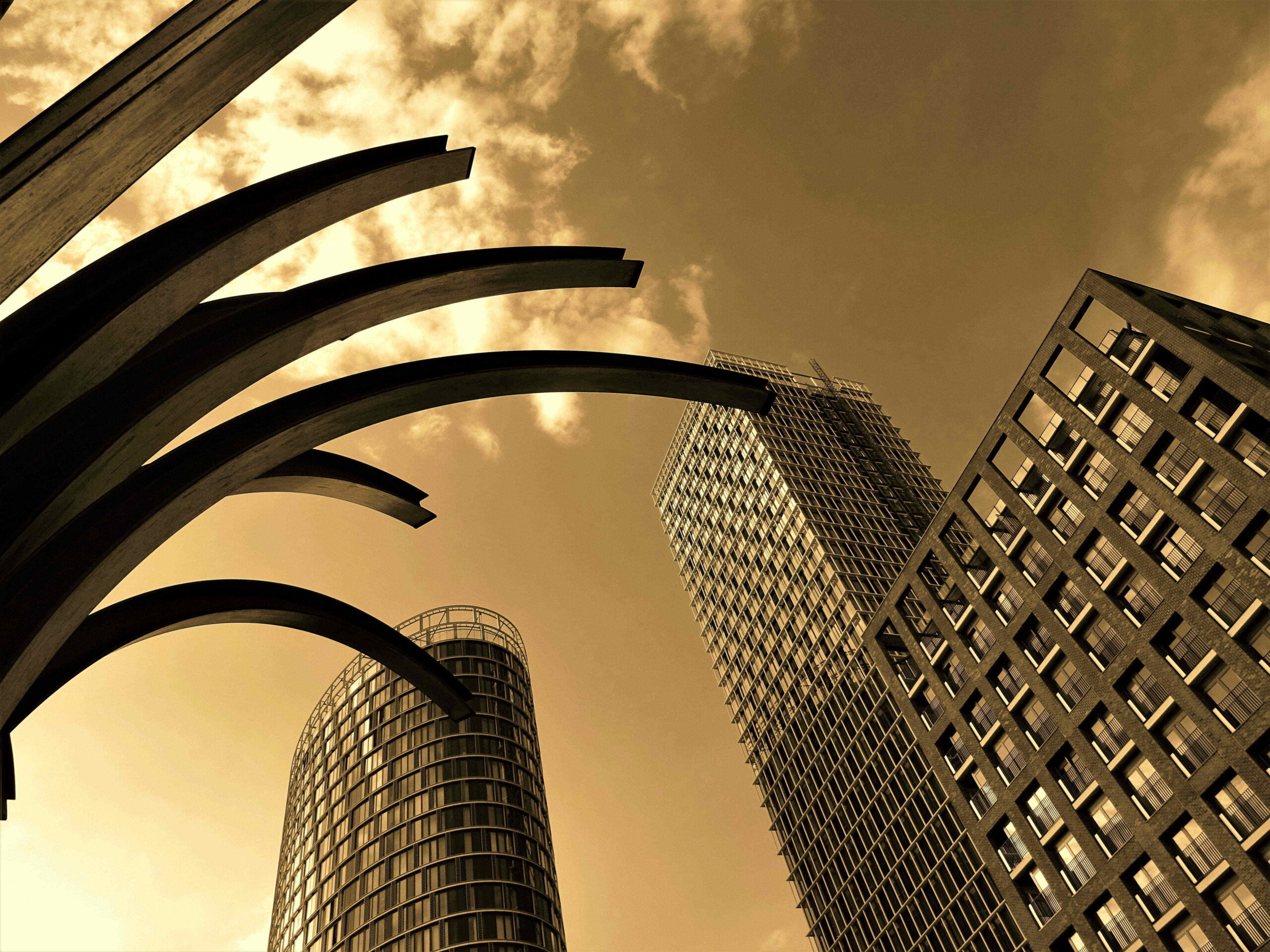 It's no exaggeration to say that concrete has built the modern world. It built a fair amount of the ancient world too, and the fact that tourists can still visit Rome's Colosseum or the unreinforced concrete dome at the Pantheon after thousands of years speaks to the main reason we still value it today – stability and longevity.
As the world worked to rebuild shattered cities and broken infrastructure after the Second World War, concrete – a mix of aggregate materials bound together by water and cement – brought new opportunities in both scale and style.
Particularly when reinforced with steel, concrete has been the perfect, and in some cases only, material in which to build the massive structures that formed the pillars of a rapidly globalising and urbanising world, from airports and nuclear power plants to bridges and hydroelectric dams. Building in concrete has also paved the way for massive, high-density housebuilding projects, inspired post-war Brutalist architects and made the modern skyscraper possible.
"For many civil engineering projects there are no feasible alternatives [to concrete], and it has allowed us to do things that we'd never imagine we could have done without it," says Andrew Waugh, co-founder of London-based sustainable architecture practice Waugh Thistleton Architects (WTA).
The concrete dream is becoming an eco-nightmare
But in the 21st century, with the ongoing catastrophe of climate change breathing down humanity's neck, it has become abundantly clear that the advantages of concrete for architects and engineers have come at an enormous environmental cost. Global production of cement – the primary binding ingredient in concrete – amounts to more than four billion tonnes a year, and due to its energy and carbon-intensive manufacturing, contributes around 8% of the world's total CO2 emissions.
Even discounting the landscape and biodiversity crisis that is being exacerbated by covering so much land with concrete, the emissions involved in cement production alone make a strong case for the design and construction industries to make a concerted move away from this material wherever possible.
How well do you really know your competitors?
Access the most comprehensive Company Profiles on the market, powered by GlobalData. Save hours of research. Gain competitive edge.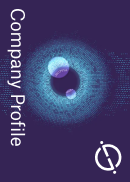 Company Profile – free sample
Thank you!
Your download email will arrive shortly
Not ready to buy yet? Download a free sample
We are confident about the unique quality of our Company Profiles. However, we want you to make the most beneficial decision for your business, so we offer a free sample that you can download by submitting the below form
By GlobalData
"If you came here with the hope of one clear action for what you can do in the office tomorrow – stop it with the concrete," said Interrobang founder Maria Smith at last year's climate-focused Architecture of Emergency Summit in London. "We don't have to wait to solve every single problem in order to start something today."
Last year also saw the launch of Architects Declare, a set of principles for sustainable architecture that has so far been signed by nearly a thousand studios. One of the key commitments in the declaration is for the industry to "accelerate the shift to low embodied carbon materials in all our work".
Public declarations and written commitments are a positive step, but they amount to little more than PR exercises if the concrete culture in architecture and construction isn't challenged urgently. With concrete-intensive construction projects showing few signs of slowing down or searching for mainstream alternatives, what role should architects be playing in weaning the sector off an ingrained and unhealthy habit?
Architects and concrete: kicking the habit
WTA's Andrew Waugh has long argued that a century of building with concrete has made the architecture profession lazy when it comes to considering materials, and he still feels the same way. It starts, he says, with education.
"Very few architecture schools really teach their students about materials, about construction process and method," Waugh says. "And certainly if they do, it's a fait accompli – this is how it's done, rather than an investigative process. What we're seeing is that kind of abject laziness towards materiality or structural understanding."
This distance between the architect and the construction process is only reinforced in the profession, Waugh argues, leading to a follow-the-crowd conservatism in materials. "At a residential scale it's all just 50 shades of brick; it doesn't really matter what it does as long as it's got a different kind of brick," he says. "And in other forms of architecture, it's just so much about shape-making, navel-gazing architecture that doesn't really have any use to society."
Based in Shoreditch, WTA has made sustainability the central pillar of its practice. It has experimented with low-impact construction methods using materials such as rammed earth and hempcrete (a biocomposite alternative to concrete), but has leaned most heavily towards cross-laminated timber (CLT) as a replenishable, low-carbon construction resource for its projects.
"Our focus is on sustainability and low-impact design and architecture," says Waugh. "CLT is the best material we've found so far. But if somebody came to us with a material that was even better, then absolutely, that's what we'd go for."
But making the switch from conventional concrete construction to building in CLT isn't as simple as taking a conventional design and deciding to build it in timber. Baking the material into the design from the very start makes the most of CLT's technical and aesthetic qualities, as WTA showcased on the Vitsoe factory project in Leamington spa, which was designed as a collaboration between the studio and its client. The HQ and production building was built as a kit of parts made entirely of beech laminated veneer lumber, the strength of which allowed for smaller cross-sections in beams and columns, maximising floor space and natural light.
"You need to design something, conceive of something, in timber to get the efficiencies and the beauty of the material," says Waugh. "You think about making anything else in life, you wouldn't design it and then think, 'What shall I make it out of?' I know we've definitely been guilty of it [at WTA]. The first couple of buildings that we did were concrete buildings made of timber, for sure."
Bringing sustainable materials into the mainstream
Just as WTA had to get used to designing with CLT in mind, the industry as a whole needs to overcome concrete's familiarity advantage if the material is to lose its stranglehold on the market.
"The way in which you design or conceive of buildings is often a collage of things that have been done before by others," says Waugh. "The lexicon of images that we have are those of concrete buildings. So trying to actually conceive of a new architecture is incredibly difficult because you have to stop and think again. Honestly, it gives you immense respect for the early Modernists, who did and changed so much in such a short period of time. Whereas here we are with full knowledge of the climate emergency, and we're continuing to celebrate the sorts of buildings that we celebrate. It's verging on the insane, frankly."
Part of the problem, Waugh says, is that while sustainable design and construction schemes have been around for decades, they tend to be siloed in particular projects, stuck on the outskirts of the architectural landscape. Or as Waugh more memorably puts it: "It's all bird-watching centres! Enough of that – we need to actually solve the problem of the day, which is high-density, multi-storey, multi-family residential buildings.
"[Sustainable design] always seemed, to me, to slightly enjoy being on the periphery – it has that kind of 'hair shirt' mentality, that it needs to be a particular form and it needs to be very worthy, and it could never possibly talk to anybody in the mainstream," he continues. "We work for Candy and Candy, and for Berkeley Homes – really successful mainstream developers. If you can change a small thing with them, the implications are massive. And the thing is, those developers and investors, we find, are desperate to change and reduce their impact on the environment. That's what investment is calling out for, and it's actually the industry that's lagging behind."
Regulatory support
Of course, materials like CLT – not to mention fast-growing bamboo, rammed earth, hempcrete and other sustainable alternatives – also require regulatory support if their presence is to grow in the market. While many countries are evolving their regulatory frameworks to encourage the use of sustainable materials in, for example, ever-taller timber towers, progress is uneven. In the UK, the tragic Grenfell tower fire in 2017, which claimed 72 lives, has prompted several fire safety reforms that have severely hampered CLT construction, including a ban on external timber cladding on tower buildings and proposals to reduce the maximum height for timber-framed buildings to around four storeys, despite arguments from architects and timber trade associations that properly-treated wood can be safe in a fire.
As well as pulling back on the post-Grenfell timber ban, which he describes as "not a process that encourages innovation or research", Waugh also echoes the call of many architects that more weight should be given to the embodied carbon cost of construction projects – the emissions involved in producing and assembling the materials for a building – rather than just the emissions once a building is in use, which are a major focus for green building certification programmes such as LEED and BREEAM. A study by the Potsdam Institute for Climate Impact Research found that a broad shift towards timber construction could eventually see up to 700 million tonnes of carbon stored in wooden structures, although the researchers warned that careful forest management would be needed to scale up the sustainable production of construction-grade timber.
"We need to be much more careful about the amount of carbon that's spent in construction," Waugh says. "Massive, cavernous basements made of solid concrete – immense amounts of carbon goes into making those. So that kind of carbon accounting really needs to be running through the whole design and construction process, and needs to be assessed. We need a regulatory framework around that. Because the operational carbon, for which we have lots of regulations, is measured over 50 years, and we just don't have 50 years."
The vast majority of architects see themselves as among the world's 'good guys' – public servants dedicated to meeting society's essential needs, both practical and aesthetic. But when it comes to climate change, the profession could find itself part of the problem rather than part of the solution unless architects pay closer attention to the materials with which they create our built environment. For Waugh, the spectre of climate change could become a defining challenge for sector that has the potential to not only limit its own environmental impact, but actively mitigate the problem as a whole.
"We need to learn a new relationship with the planet, whereby it's one of the regeneration, not one of constantly taking more and more," he says. "I think for the architectural profession, climate change is a proper direction – it's something that the architecture profession needs to get behind, and when it does get behind it, I think it will give the profession some meaning beyond fulfilling briefs. It really will give it a civic function that it lacks at the moment."