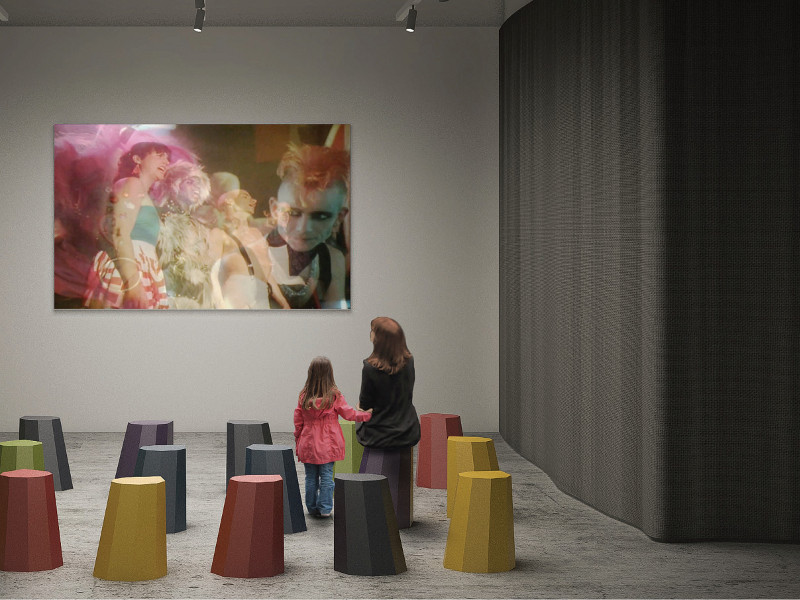 One of the tired old tropes of regeneration is that artists have a genius for spotting areas of potential, but are never the ultimate beneficiaries: they arrive to occupy derelict buildings, making good and mending these structures in areas where property values are low. But as soon as they develop a life and a community there, this very talent at placemaking suddenly puts the areas on the radar of developers, who buy up the land and buildings for a song and then build whatever kinds of structures will net them the most money for the least effort, usually ruining that very sense of place in the process. The artists in that case are always the canaries down the speculative development coalmine.
But somehow the equation – if not the balance of power – has shifted. With 'placemaking' now embedded in every local and national politician's top five buzzwords, there are a few enlightened local authorities, a smattering of smart developers, and one or two notable philanthropists who have realised that keeping affordable studios in place – and even, occasionally, building new and improved ones – is a far better long-term strategy for thriving communities and local culture.
With London's creative sector contributing £47bn to the UK economy a year, and accounting for one in six jobs in the capital, the London mayoral office asked We Made That to conduct research into the studio situation, in 2014 and again in 2017. The picture wasn't pretty: 67% of sites identified as 'at risk of closure within five years' in 2014 had already shut down by November 2017. The research also found that rental costs in the remaining sites had risen substantially over that period. The current London mayor Sadiq Khan has now launched a Culture at Risk Office, working in tandem with his London Plan, and commissioned a Cultural Infrastructure Plan to identify what is needed to safeguard the city's world-class arts scene. He has proposed a Creative Land Trust in order to finance affordable creative workspace and his team are working closely with the boroughs to earmark Creative Enterprise Zones in order to ensure there are safeguards of affordability and security for the long term.
How well do you really know your competitors?
Access the most comprehensive Company Profiles on the market, powered by GlobalData. Save hours of research. Gain competitive edge.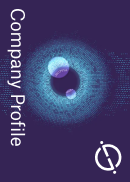 Company Profile – free sample
Thank you!
Your download email will arrive shortly
Not ready to buy yet? Download a free sample
We are confident about the unique quality of our Company Profiles. However, we want you to make the most beneficial decision for your business, so we offer a free sample that you can download by submitting the below form
By GlobalData
But the cost of living in London is still far too high for many – artists, reputedly, earn as little as £10,000 a year at any point in their career. Because of this situation, it made sense for Open School East (OSE), a free MA-level arts education programme, to move from East London to Margate recently. The organisation is now housed in a handsome adult education centre that was, originally, an art school. Says co-founder and director Anna Colin: 'In London, it was difficult to survive as an organisation. A very important part of our audience is emerging artists. We saw the struggle of artists to survive (in London). Some of them were doing three part-time jobs just to get by. We were also interested in working with people who don't have the means to engage with art education.'
Colin praises Kent County Council's proactive arts and regeneration team for its progressive approach. Says Colin: 'They have been really supportive, both financially and when we hit a crisis… We wrote to Kent County Council and said we love this building. It was good timing: the adult education centre doesn't use as many of the rooms as it once had.'
The Margate community is already making good use of OSE: a young group of Roma children approached them in their former studios and broached the subject of being taught, and now a regular weekly class goes on for these kids, aged six to 12. OSE is also working with Mencap East, teaching adults with learning difficulties. Colin says: 'We serve as a local resource as much as possible. We try to respond to the situation but then add our "ethos" or "weirdness" to it. We have this desire to do something different. We are not social workers or outreach workers. We are this new category – artist/teachers. We are not interested in working with people who have a heavy, formal training. And we now have a Young Associates Programme. We just recruited someone to run that programme, with young offenders.'
Excited as she is by the possibilities of the new Margate location, Colin is well aware that the programme will only last as long as the support lasts.
Studio Voltaire – established in Clapham over 20 years ago with a disused chapel for exhibition space and studios in a warehouse of semi-derelict workshops behind it – offers a whole different kind of model. Says Niamh Conneely, head of development and communications: 'We have a private landlord who is incredibly philanthropic and supportive. We have just signed a new 25-year lease. They love what we do. They are especially interested in our education programmes… We work with all the community groups in the local estates. And we work with 12 local schools, and also universities. For the current show we've had the University of Utah come and visit… We work with Business Clapham, our local BID (Business Improvement District). They connect us with local causes.'
The 25-year lease has provided the impetus for a major new development improving and expanding facilities (see Studio Voltaire Case Study). Says Conneely: 'At the moment our ambitions don't fit our building. We have an incredibly leaky roof. Our artist studios have no heating; our storage is in the studios you can't rent out… It's just not the space it could be for the artists.'
Philanthropy goes a long way. But even philanthropists hit glitches (and they don't live for ever). There is clearly more security when you design studio space as permanent assets in new neighbourhoods, as happened when the National Theatre of Scotland asked Hoskins Architects to adapt an abandoned Glasgow cash and carry warehouse into its own state-of-the-art rehearsal and production studio. It now has so much space it can run artist-in-residence programmes, and extensive community theatre events (see Rockvilla Case Study).
Meanwhile, arguably the most exciting manifestation of a local authority and developer committing to affordable studio space in London is taking shape in Hackney Wick, east London, a stone's throw from the Queen Elizabeth Olympic Park. Long a hotbed of artistic activity with, allegedly, one of the highest concentrations of artists, designers and artisans in Europe, the rapidly emerging new neighbourhood of Fish Island Village (FIV) has extensive studio space and light industry embedded into the ground floor of 10 of its new buildings. Although 50 per cent of the development is funded via private, market-rate sales or rentals, the other 50 per cent has been structured to prioritise affordable living and working space. Masterplanners Haworth Tompkins has taken pains to ensure the buildings and the public realm create the kind of effortless connectivity that had flourished nearby in the artist communities, although director Graham Haworth admits there is only so much you can design in. He says: 'The glory days of Fish Island when you could wander around at night and squat in a warehouse for six weeks have gone completely. Real creative people who value that kind of spirit are moving to places like Margate and Folkestone because it's easier. I think it's a real tragedy for the city.'
Building a creative community from scratch is a process 'fraught with jeopardy,' he admits: 'Get the wrong people in or start charging too much, and it could all go wrong. Lots of things need to work organically and properly. You can't legislate for it to be successful.' But what FIV has going for it is an organisation that will manage and programme the studio tenancies – The Trampery – and social housing provider Peabody as one of the developers. 'We've two pretty good institutions there who can help set things off on the right footing,' says Haworth.
---
Case study 1:
Craft Central
Having occupied two Peabody-esque buildings in Clerkenwell for decades, arts charity Craft Central got lucky when it was offered a near derelict forge, the Millwall Ironworks on the Isle of Dogs, in May 2017. 'It was part of a big industrial complex, most of which had been knocked down, but someone had stopped this one being demolished by getting it listed,' says chairman Sue Webb. The Forge's Grade II listing meant that architects Emrys, working closely with iSpace Corporate Interiors, had to deploy the lightest of touches in inserting studio spaces into the unusual brick frame, with its Y-shaped metal supports that run the length of the building. Huge metal plates used to be forged here, for use in the shipbuilding yard across the way, and that industrial heritage is writ large in the various pieces of artfully rusting machinery that crop up along walls and roof structures. The listing meant that none of the brick structure could be interfered with, so Emrys has inserted a freestanding, two-storey birch structure, with studios on the ground and first floor. This structure is split into two sections with a corridor along the middle, and circulation space around the entire perimeter. At the far end there is a self-service cafe, whose big wooden picnic tables are well used by both artists and visitors at Craft Central's multiple events and fairs. The front of the birch structure integrates steps to first-floor studios with bleacher seating, providing a natural auditorium.
Studios vary in size from 8 sq m to 27 sq m, but care has been taken to allow daylight to percolate through to almost every space, with first-floor and outward-facing studios clearly having the biggest light advantage. Benches have been provided along the ground floor wall structure for occasional co-working.
Given that the building doesn't exactly deliver on the 'central' part of the Craft Central moniker (it can only be reached by the somewhat off-grid Docklands Light Railway) it is perhaps not surprising that the studios have not reached capacity since they opened in 2017. However, what this large and attractive building lacks in connectivity it makes up for in welcome, attracting a growing community of weekend visitors from the surrounding residential streets, and not just for their regular craft fairs: a local resident who happened to be a concert violinist had a hunch the acoustics would be outstanding, and proved it when he put on a performance with his original Stradivarius.
The Isle of Dogs regeneration continues apace around them, but Webb is confident that, with a 20-year lease, they can build a proper creative community here.
Client Craft Central
Architecture Emrys
Cost £1m
Area 1,700 sq m
Completed September 2017
Contractor iSpace Interiors
---
Case study 2:
Open School East
Open School East (OSE) is a pioneering art education organisation originally set up in east London six years ago by artists Anna Colin and Laurence Taylor, in response to rising tuition fees and the punishing cost of living in London. OSE offers artists a two-year development course (roughly MA level) for free, with peer-to-peer mentoring. In 2017 it moved to Margate, but, as of early 2019, it has been co-located with the town's adult education centre in a handsome, Grade II listed building, designed in an austere Arts and Crafts style and completed in 1931 as the Thanet School of Art.
The art school element was shut down in the 1970s and the building became occupied by Adult Education Services, who only need a portion of it. So when OSE hit a crisis with its initial studio provider, co-location was offered by landlord Kent County Council. Luckily, the art school's original facilities have hardly been touched, and a parquet-floored life drawing room has now been reclaimed by OSE, as well as other facilities on the first floor (a library and two teaching spaces) and workshops in the basement, including a fully equipped silversmithing studio. A lively ground-floor community cafe has been boosted by the arrival of OSE, with its seven visiting tutors and current crop of 15 students, or 'associates' as Colin calls them, and the assorted outreach programmes that OSE runs alongside. This high-ceilinged, light-filled cafe easily doubles up as exhibition and event space.
For associates, an OSE place includes not just free tuition and mentoring but also free studio space, with current studios provided by one of Margate's artist-led studio organisations, Crate.
---
Case study 3:
Fish Island Village
Hackney Wick is known for the artists and light industrial businesses that have flourished in the vast disused warehouses left over from the area's dockyard heyday. A new £125m development, Fish Island Village (FIV), aims to support that tradition with the creation of a new neighbourhood of ground-floor studio spaces, with residential above. A joint venture scheme between housebuilders Peabody and Hill for the London Legacy Development Corporation (LLDC), the 2.85 ha site has been masterplanned by Haworth Tompkins. Phases 1 and 2 comprise 423 homes, over four mixed-use sections designed by three practices working collaboratively: Haworth Tompkins has designed Neptune Wharf, two clusters of housing with 13 blocks fronting onto a canal; Pitman Tozer has three blocks on Monier Road; and Lyndon Goode has completed Lanterna, a freestanding block that faces a new public space.
Image credit: Fred Howarth
The mid-rise apartment blocks replace single-storey warehouses, but try to evoke that warehouse heritage through materials and scale, enriched by high-quality public realm, from piazzas and courtyards to the opening up as walkways of 200m of the Hertford Union Canal.
Enriching the street front, the planned 4,600 sq m of studio workspace has been woven throughout the ground floors of 10 blocks of housing – a mix of private, affordable, rented and shared ownership – with studio management by creative workplace enterprise The Trampery. This 'creative campus' will offer 63 flexible studios, a 50-desk co-working space, a fully equipped manufacturing suite, a cafe, and meeting and event spaces. A new Fashion District– managed by the London College of Fashion, the British Fashion Council and The Trampery – will run 33 studios for growth-stage fashion designers and makers.
Client London Legacy Development Corporation, plus Peabody and Hill
Masterplanning Haworth Tompkins
Architecture Haworth Tompkins, Pitman Tozer, Lyndon Goode
Landscape Farrer Huxley
Area 2.85 ha (gross external area)
Cost £125m
Schedule Completing 2020
---
Case study 4:
Rockvilla
Set within the Port Dundas basin of the Forth and Clyde Canal in Glasgow, Rockvilla is Hoskins Architects' response to the National Theatre of Scotland's (NTS) request for its first, permanent home.
By reusing the steel frame of a cash and carry building the architect has kept costs low while giving the NTS far more flexibility and freedom. NTS also wanted a space that would allow all its production infrastructure to exist in one place, instead of scattered in four buildings across the city, as before. Within an 3,672 sq m envelope, it has been able to give ample space not just to all its activities, but also support other artists – theatre, performance or dance groups – as well as local talent.
On the ground floor, a large, double-height rehearsal space backs onto the technical workshop where sets are designed and built, an arrangement that allows new sets to be wheeled into the space and tested. Two further, smaller rehearsal studios plus a costume library stretch along the rear, connected via a double-height, daylit atrium social space. Along the canal front is a large reception area and community room (also used for rehearsals), with its own kitchen, which backs onto the artist kitchen and canteen space. A staircase up to the first floor opens onto a vast, open-plan office, a boardroom that doubles up as screening room, a spacious, daylit costume design studio, and a small library/reading room.
The façade comprises aluminium panels placed in horizontal bands. All opening windows are screened by perforated cladding, allowing rehearsal rooms to be naturally ventilated when in use, but secure when not. Materials throughout are simple, with polished concrete on the ground floor and a solid timber floor, repurposed from school gymnasia, on the first. Substantial sound insulation and air-conditioning were required, the resulting pipes being expressed throughout the building. Describing it as 'an engine room for innovation', Hoskins director Chris Coleman-Smith says: 'The building is about creating connections.'
Client National Theatre of Scotland
Architects Hoskins Architects
Gross internal floor area 3,672 sq m
Construction cost £4.94m
Official opening January 2017
Structural engineer Woolgar Hunter
M&E consultant Atelier Ten
Acoustic engineer Sandy Brown Associates
---
Case study 5:
Studio voltaire
Clapham's Studio Voltaire, a not-for-profit arts organisation established in 1994, will upgrade its well-loved but ramshackle venue with a thoughtful, new, £2.3m, competition-winning scheme by architects Matheson Whitely. At the end of 2019, the characterful and quirky exhibition and artist space, in a formerly disused Victorian chapel and industrial warehouse, will close for 12 months, to reopen at the end of 2020 with 42 per cent more space for artist studios and 233 per cent more room for public and participation activities. The chapel – a hugely popular exhibition venue – will receive a light refurbishment, but the former metalworks and car-repair yard behind it will be completely transformed, offering 100 studios, a dedicated learning and participation space, a front, street-facing garden, and next to the reception a permanent shop for the ever-popular House of Voltaire, offering an inventive array of artist-designed merchandise, from prints to t-shirts to paintings that currently makes up 30-40 per cent of Studio Voltaire's income.
Image credit: Studio Voltaire and Matheson Whiteley.
The studio's scruffy backyard entrance will be transformed into a public garden next to a glazed entrance and cafe. The glazing will reveal the depth of the studio building and some of the extensive artist activity inside. The roof over the front of the building will be lifted to make space for natural lighting and ventilation, with a mezzanine slotted into the extra roofspace. The current mess of partitioned and semi-partitioned studios will be completely reorganised, rewired, heated and rationalised to create a range of different-sized studios, including micro studios for those who work in digital or film. As Studio Voltaire development and communications manager Niamh Conneely says: 'Lots of artists work off a laptop so don't need a big painter's studio. These spaces can also be offered more cheaply.'
An artist kitchen and shared social space will slot into the centre of the building. This canteen can be used for screenings and events.
There will also be a sculpture workshop, and two live/work apartments to house the artists in residence or visiting curators – Studio Voltaire has run about 150 residencies, and the cost of accommodating artists in London has been a huge drain on resources.
Just over half the funding for this project has come from the Arts Council, the London mayor's office and private donors. The rest is being raised via individual donations, trusts and fundraising editions of artist works sold through House of Voltaire.
Client Studio Voltaire
Architects Matheson Whitely
Area Studio building 515 sq m
Cost £2.3m