The future of the construction industry will be shaped by a range of disruptive themes, with artificial intelligence (AI) being one of the themes that will have a significant impact on construction companies.
The uptake of AI technologies in construction has been slow, but AI has the potential to deliver tangible benefits at every step of the construction value chain, from conceptual design to operations and maintenance. The AI market can be difficult to size, as the technology is often embedded into larger systems. Furthermore, GlobalData predicts that construction companies will spend additionally on AI platforms by 2024 wherein the spending is expected to increase by 19.2%.
The construction industry is ripe for AI adoption. Since the construction value chain is fragmented, effective collaboration and communication between multiple stakeholders is key. AI-powered tools can automate processes and provide intelligent business insights, from sending documents and responding to requests for information (RFIs) to tracking open issues and automatically notifying participants when reality deviates from plans. There is growing potential for AI to augment productivity at the construction stage. Smart robots and context-aware computing can alleviate current industry-wide productivity stagnation and protect against the shortage of skilled labour workers.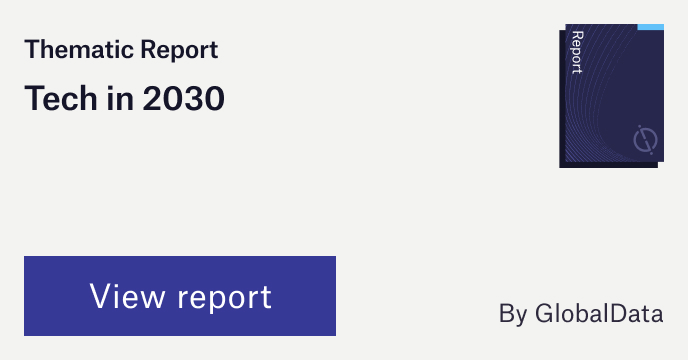 However, not all companies are equal when it comes to their capabilities and investments in the key themes that matter most to their industry. Understanding how companies are positioned and ranked in the most important themes can be a key leading indicator of their future earnings potential and relative competitive position.
According to GlobalData's thematic research report, AI in Construction, leading adopters include: Acciona, AECOM, Bechtel, Doosan, Samsung, Shimizu, Siemens, Skanska, and Vinci.
Insights from top ranked companies
Acciona has developed its BIONS (Business Intelligence of Network Solutions) system in-house. Using collected data and machine learning (ML) techniques, BIONS detects and analyses problems in water supply networks. The company's AI-powered Maestro platform is also supporting the Umm Al Houl desalination plant in Qatar.
AECOM partners with many AI-specialist companies to enhance their services such as EnginSoft's ML-powered StrategicGiant to forecast the flooding impact of future housing developments. The company is also developing its own AI-powered platform, Capture, to aid project management and analyse the construction process over time.
Shimizu is rolling out Shimz Smart Site at the Toranomon-Azabudai District urban redevelopment project. On-site, humans and AI-equipped autonomous robots collaborate to perform construction work. Robo-welder, which has six arms with human-like movement, is already in operation, and Robo-carrier, an automated conveyor robot that can pick up palletised materials and load them onto a freight elevator, was rolled out in mid-2021. The company also partners with specialist AI providers, such as CV start-up OpenSpace, to automatically document and capture construction site images. In 2020, the company also debuted an AI suitcase designed for the visually impaired.
To further understand the key themes and technologies disrupting the construction industry, access GlobalData's latest thematic research report on AI in Construction.
POSCO
M.A. Mortensen
Bouygues
STRABAG
PCL Construction
McDermott
China State Construction Engineering
Lendlease
Clark Construction
Petrofac
Ferrovial
Hyundai Engineering & Construction
TechnipFMC
MaireTecnimont
Tecnicas Reunidas
ACS
Larsen & Toubro
Fluor
Kiewit
Shikun & Binui
Yapi Merkezi
Mosinzhproekt
China National Machinery Industry
China Railway Construction
China Communications Construction
Saipem
Shapoorji Pallonji
China Railway