The future of the construction industry will be shaped by a range of disruptive themes, with the Internet of Things (IoT) being one of the themes that will have a significant impact on construction companies. A detailed analysis of the theme, insights into the leading companies, and their thematic and valuation scorecards are included in GlobalData's thematic research report,Internet of Things (IoT) in Construction – Thematic Research. Buy the report here.
IoT describes the use of connected sensors and actuators to control and monitor the environment, the things that move within it, and the people that act within it. IoT is hugely beneficial to the construction industry. It allows different assets and people to be monitored and accounted for across a traditionally fragmented industry.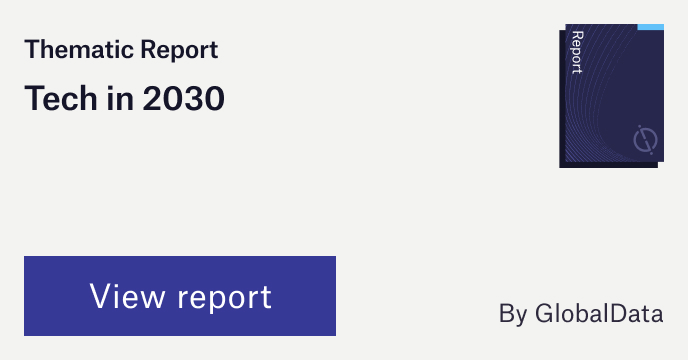 According to GlobalData forecasts, spending on IoT in construction will grow at a compound annual growth rate (CAGR) of 14.6%. For an industry that has large sites to manage, strict project timelines, hazardous working conditions, and tight profit margins, IoT can create a manageable view of construction sites for project managers, streamline operations, and protect workers. In addition, it allows real-time data streams of assets, automates time-consuming tasks, and ensures employee safety and productivity.
However, not all companies are equal when it comes to their capabilities and investments in the key themes that matter most to their industry. Understanding how companies are positioned and ranked in the most important themes can be a key leading indicator of their future earnings potential and relative competitive position.
According to GlobalData's thematic research report, Internet of Things in Construction, leading adopters include: Siemens, Shimizu, Vinci, Skanska, Acciona, AECOM, Laing O'Rourke, and Balfour Beatty.
Insights from top ranked companies
Siemens is a leading Industrial Internet provider for the construction industry. The company offers three comprehensive solutions: Industrial Edge (for edge computing), MindSphere (for IoT as a service), and Mendix (a low-code IoT platform). The solutions connect industrial assets and integrate with legacy automation and production systems. Asset Manager is a built-in feature of MindSphere, allowing assets to be connected and monitored.
Design, construction, and infrastructure services provider Balfour Beatty has used IoT technology on several different projects. Balfour Beatty Campus Solutions partnered with IOTAS, a smart apartment technology company, to create smart homes for Purdue University students. This included smart lighting, thermostats, outlets, and full integration with Amazon Echo and Google Assistant. The company also created EcoNet, an IoT-based technology that manages the power supply of building sites to reduce carbon emissions. This system was first launched in May 2020 on the East Leeds Orbital Route project – building 7km of ring roads around Leeds city centre. EcoNet delivered an 83% reduction in carbon emissions in the first six months of use, optimising heating, hot water, and external light schedules from the grid supply.
AECOM developed an AI-powered platform called Capture, designed to support the project management process. The platform captures and analyses the data generated over a construction project from sources such as drones, robots, and smart tags. It monitors and tracks components and equipment on a construction site, which can then be used to create 3D models or automatically validate contractors' work and process associated payments. Over time, data collected from multiple projects could be used to increase the accuracy of schedules, estimates, and rough order of magnitudes (ROMs) for future projects. AECOM has also installed IoT for operations and maintenance. The REVITalisation project in Japan involved the design, construction, and operation of pre-World War II buildings, and AECOM installed IoT sensors to monitor and manage all building facilities, such as CCTV and lighting.
To further understand the key themes and technologies disrupting the construction industry, access GlobalData's latest thematic research report on Internet of Things in Construction.
M.A. Mortensen
PCL Construction
McDermott
China State Construction Engineering
Lendlease
Clark Construction
Hyundai Engineering & Construction
MaireTecnimont
Larsen & Toubro
ACS
Shikun & Binui
Yapi Merkezi
Mosinzhproekt
China National Machinery Industry
China Railway Construction
Shapoorji Pallonji
China Railway
Premium Insights
From
The gold standard of business intelligence.
Blending expert knowledge with cutting-edge technology, GlobalData's unrivalled proprietary data will enable you to decode what's happening in your market. You can make better informed decisions and gain a future-proof advantage over your competitors.