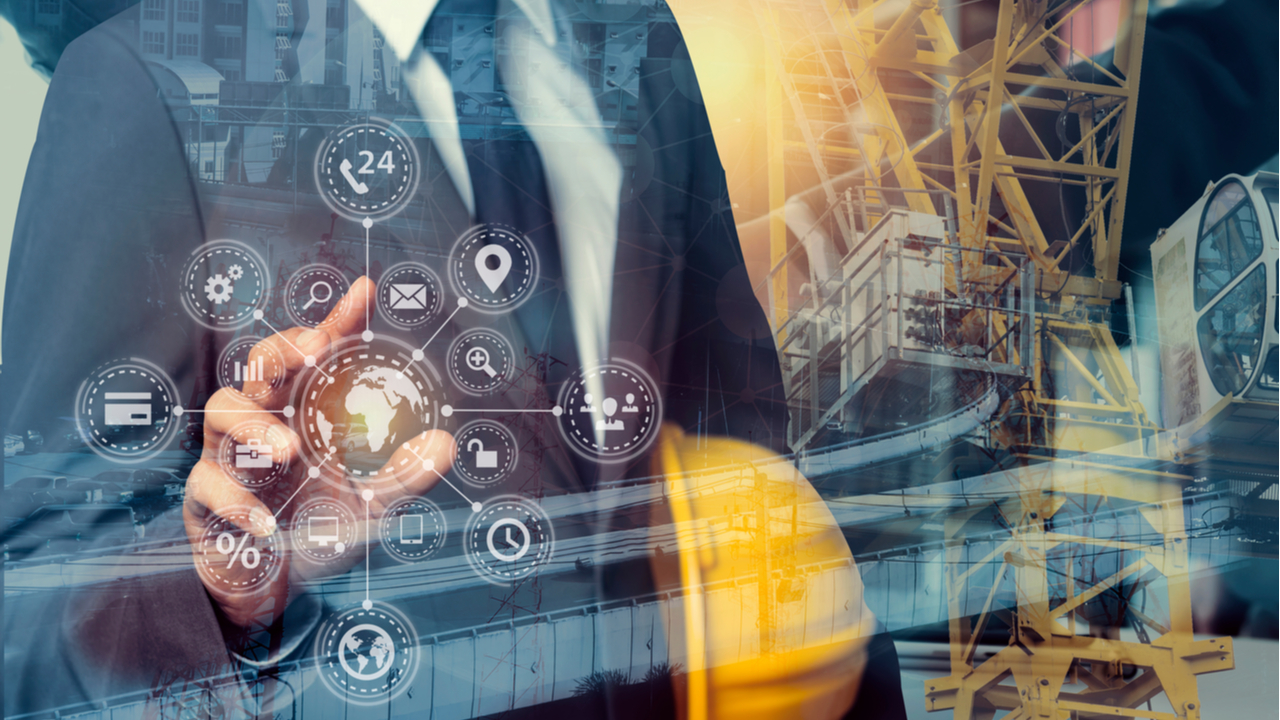 Using research from GlobalData's Influencer platform, Designbuild Network has named ten of the most influential people in digital construction on Twitter during Q4 2020.
Biggest influencers in digital construction: The top ten in Q4 2020
David Barco is the CTO and consulting technical director of Berrilan BIM, a Spain-based construction and design company providing building information modelling (BIM) services. He specialises in training development and execution in BIM settings, with expertise in BIM project technical assistance.
Barco is also an author and podcaster of the Shared Coordinates podcast that focuses on the application of technologies in the architecture, engineering and construction (AEC) industry.
Twitter followers: 4,765
GlobalData influencer score: 100
@bimtecnia 2020 @ClusterAeice @jcyl, Battle i Roig " llevar a todas las actividades de la empresa, buscando potenciar las certificaciones calidad y energéticas. La metodología se ha puesto al servicio del diseño"
Divulgamos junto a @berrilan @BimChannel @SCoordinates #BIM pic.twitter.com/uMGex7obmO

— David Barco (@qbimgest) December 15, 2020
Ralph Montague is the co-founder and director of ARCDOX, a consultancy providing professionally managed BIM services to the construction industry. His areas of expertise include design, architecture, BIM, project management, and business development.
Montague is also the board member of the National BIM Council in Ireland and chair of the Irish BIM National Mirror Committee technical expert group, which focuses on the development of European BIM standards.
Twitter followers: 5,585
GlobalData influencer score: 90
"Passion for BIM" – Thank you @IrishBuildingOL & @BIMIreland for the great article. A nice way to close 2020! #BIM #DigitalTransformation #Digital #Construction #Innovation #AEC https://t.co/XmrHLF56sD

— Ralph Montague (@ralph_arcdox) December 23, 2020
Peggy Smedley is the president and editorial director of Speciality Publishing Media, a multimedia house which specialises in construction technology and the Internet of Things (IoT). Smedley has more than two and a half decades of experience in construction, sustainability, infrastructure, and digital transformation.
Smedley is also a board of advisors member at RevTwo and New Urbana, and the ITA internet of things council member that embraces IoT innovation and adoption in Chicago and throughout the Midwest.
Twitter followers: 29,638
GlobalData influencer score: 87
Brian Turmail and I talk about the impact of #COVID19 on #construction. https://t.co/4b4tbQ5PEu #TPSS #IoT #sustainability #AI #cloud #edge #digitaltransformation #PeggySmedley .@AGCofA #podcast

— Peggy Smedley (@ConnectedWMag) December 10, 2020
Ignasi Perez Arnal is the congress director at REBUILD, a space for learning latest construction trends. He has extensive experience in creating, developing, and globalising products and services used in sustainable urban planning, construction, and industrialised architecture.
Arnal is also the founder, partner and chief business development officer (CBDO) of BIM Academy Spain.
Twitter followers: 5,916
GlobalData influencer score: 78
How autonomous robots are changing construction https://t.co/WGaCqeR2HO

— Ignasi Pérez Arnal (@iperezarnal) December 11, 2020
Paul Alexander Brown is the digital design consultant and director at Groomlake Design in London, the UK. He has over two decades of experience in design management and delivery of assets in the rapid transit industry.
Brown is a practitioner and trainer of top companies such as ADOBE, Autodesk, Bentley, Dassault Systèmes, Trimble, and many other 3rd specialist BIM design, data management, validation, planning and communication tools.
Twitter followers: 8,162
GlobalData influencer score: 78
BIM managers explaining how to setup a shared coordinate system pic.twitter.com/1x9dUwbfLs

— Tony Perez (@pereztony) December 30, 2020
6. Paul Wilkinson (@EEPaul)
Paul Wilkinson is the managing director at pwcom.co.uk, a consultancy providing public relations and marketing services to architecture and construction businesses. Wilkinson specialises in SaaS, analysis, collaborative technologies, and the B2B work on UK's architectural, engineering, and the construction industry, and laterally the IT sector.
Wilkinson is also the editor of Extranet Evolution, a website that tracks information and news in the construction collaboration technology sector.
Twitter followers: 14,121
GlobalData influencer score: 70
Looking forward to joint mtg of @constructingexc collaborative working mentors and CE Digital groups looking at BIM and insurance-backed alliancing with @IPInitiatives – 11 December – https://t.co/OmIMxMQIX0

— Paul Wilkinson (@EEPaul) November 30, 2020
Su Butcher is the director of Just Practising, a company providing strategic digital marketing and business development services to construction product manufacturers and trade associations. She is a social strategist, who uses her architectural knowledge to help construction businesses utilise social and digital media.
Butcher is also the chair of product data working group at UK BIM Alliance, where she supports the group's internal and external communications.
Twitter followers: 23,520
GlobalData influencer score: 69
A good read to start 2021 focused on digital information of construction products #ManufacturersPLG
🔗https://t.co/ah6BFiekXy

1⃣ Why?
2⃣ #Standards & #Data
3⃣ Comparing products
4⃣ Control of the data
5⃣ #BIM is not 3D
6⃣ Getting started
7⃣ Data to avoid failure pic.twitter.com/zRXlNJVY7e

— Aitor Aragón (@ayt0r) December 31, 2020
Javier Alonso Madrid is the CEO of TOUNGA, a Madrid-based architecture and planning company. He specialises in new construction, urban planning, interiors, reforms, BIM management, and project management.
Madrid is also the CEO and architect at ATANGA sist y svcios, a company which builds residential and commercial projects.
Twitter followers: 3,538
GlobalData influencer score: 65
More #BIM integration with Autodesk construction cloud
BIM 360https://t.co/3oEO5oJsgE#pointcloud #3Dscan #BIM360 #Revit #OpenBIM

— Javier Alonso Madrid (@javieralonsomad) December 18, 2020
Pam Bhandal is the founder and director of PB Marketing Consultants. She is a freelance marketing consultant who has worked with many companies in and outside the architecture, engineering, construction, and operations (AECO) or built industry.
Bhandal also works as director of BIM Regions UK, is a member of Women in BIM and National Association of Women in Construction (NAWIC), and is on the executive team of the UK BIM Alliance.
Twitter followers: 3,038
GlobalData influencer score: 64
Colombia launches its national BIM strategy aligned with international practice to deliver national #prosperity and UN SDGs #bim #iso19650 https://t.co/bfAutEsbMY

— Adam Matthews (@adammBIM) December 16, 2020
Duncan Reed is the digital construction process manager at Trimble, a company providing digital services to construction, agriculture, and transportation sectors. He implements digital transformation within businesses and ensures that customers get the best of their BIM tools.
Reed is also the chair of thinkBIM, a BIM knowledge exchange network that promotes the use of BIM as an impetus for collaborative working in the construction sector.
Twitter followers: 3,944
GlobalData influencer score: 60
For more details around the BIM Interoperability Expert Group (BIEG) led by Fiona Moore @CambridgeCDBB can be found here #tbim2020 https://t.co/fCeDrGdg1A

— Duncan Reed (@djhreed67) December 2, 2020
Methodology
GlobalData's influencer identification framework identifies influencers based on relevance; size of network, connections and followers; engagement levels with their content and analysis and input from sector experts. Influencers are then evaluated on a series of specific topic-related keywords used over the period and weighted by engagement metrics.