Leading Italian company FMG Fabbrica Marmi e Graniti constructs products conceived to free the creativity of architects, designers and planners by offering a large selection of manufactured natural stones suitable for a wide variety of construction applications, from major projects to small residential contexts.
High-quality architectural stone products
FMG are able to offer some of the finest stone materials on the market by working with only the highest-quality raw materials. Starting with the best clays, sands and minerals sourced straight from the quarry, FMG create high-performance stone products by subjecting the raw materials to a pressure of 480 kg per cm2 and a firing temperature higher than that in a volcano (more than 1,300°).
The finished FMG range comprises of more
than 60 varieties of stone slabs in different finishes including antique-effect, bushhammered, honed, polished, pre-polished, shine, slate, structured and tumbled. Products are available in a variety of sizes including 120m × 60m, 90m × 45m, 60m × 60m, 60m × 30m, 45m × 45m, 40m × 40m and 30m × 30m.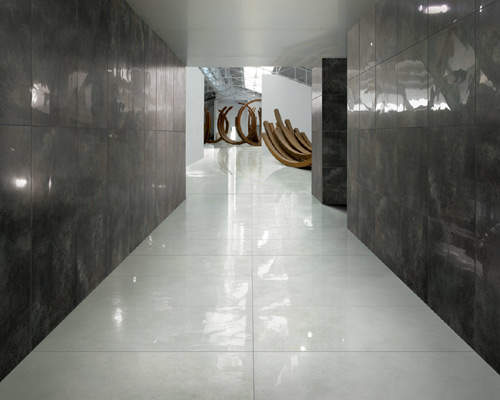 FMG select only the finest raw materials for their stone products.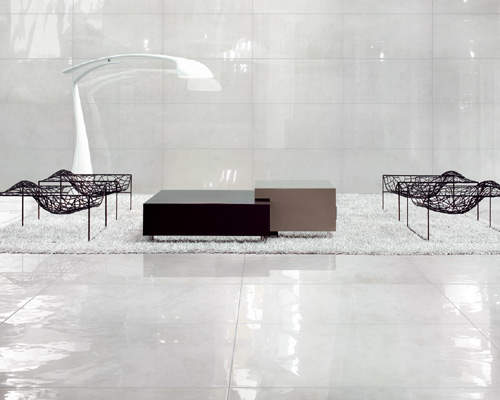 FMG stone products combine performance with aesthetic appeal.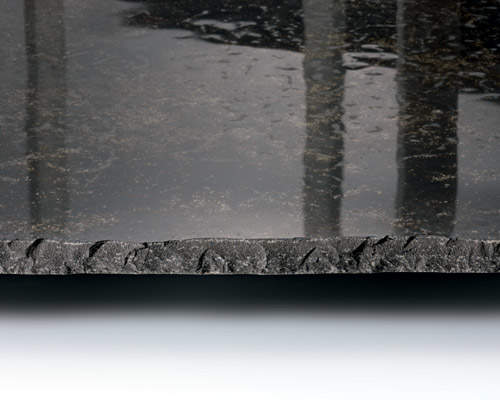 FMG's production process is environmentally friendly – we believe in working with nature rather than against it.
Aesthetic and functional marbles, granites, travertines and stones
FMG's range of manufactured marble, granite, travertine and stone products combine outstanding workability with wonderfully attractive colours and enhanced resistance to deep abrasion, frost, acids and stains. FMG's cutting-edge technology matches nature and even extends its capabilities by combining beauty with functional properties such as hardness, durability and cleanability.
High-performance architectural stone products
Seeing things from more original, unexpected angles, looking to the future while prioritising environmental-friendliness, working with creativity and enthusiasm, and believing in technology as a useful tool for improving what already exists are all factors that have enabled FMG Fabbrica Marmi e Graniti to create slabs with truly outstanding performance.
Certified environmentally-friendly stone products
Environmentally aware from the outset, FMG Fabbrica Marmi e Graniti, a division of the Iris Ceramica S.p.A. group, was the first Italian firm to obtain certification from the ANAB (Italian association of eco-friendly architecture), guaranteeing that its products comply with international bioconstruction standards.
Thanks to the organisation and strict regular audits of its industrial processes, the entire FMG production operation has been certified as compliant with ISO 9001 with regard to quality management and ISO 14001 for environmental management, and with the EU EMAS Quality and Environmental regulations.
Last but not least, FMG products have been certified compliant with the requirements of the Green Building Council's LEED sustainability protocol. FMG Fabbrica Marmi e Graniti, a division of Iris Ceramica Spa, is a full member of the Green Building Council of Italy.
All this is because, in the eyes of the company's founder Romano Minozzi, the equation "ecology = economy" continues to apply as never before, in the context of the constant prioritisation of Quality, meaning first and foremost the quality of life of each of us.