Carl Stahl Architecture manufactures stainless-steel cables and mesh products ranging from balustrade in-fills and fall protection solutions to composite zoo security solutions.
We offer end-to-end services to companies looking for durable ropes, cables and meshes, as well as innovative components for stainless-steel security systems.
Carl Stahl Architecture also provides consulting and planning services such as structural calculations, manufacturing and installation.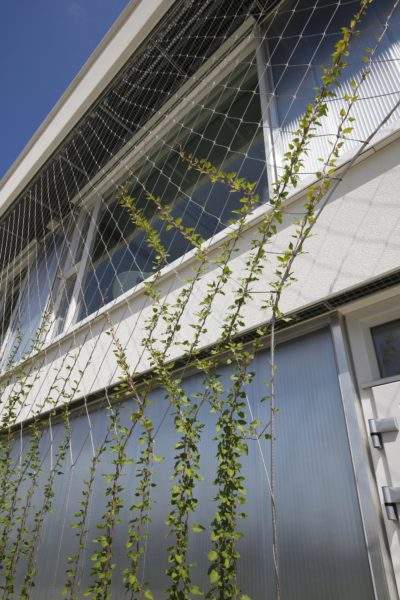 Silicon Valley's boutique hotel Grand Hotel Sunnyvale has announced that its $25m addition will open in June 2021.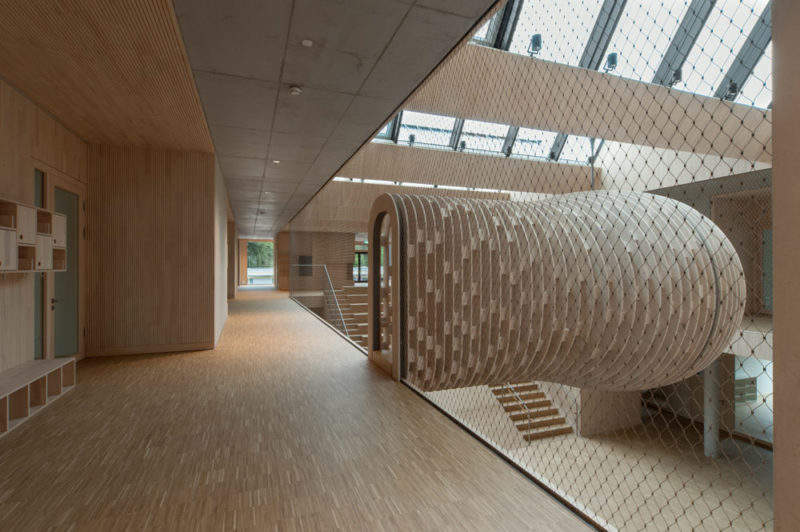 Our X-TEND® cable mesh is a unique and flexible product that comprises AISI 316 stainless-steel cables.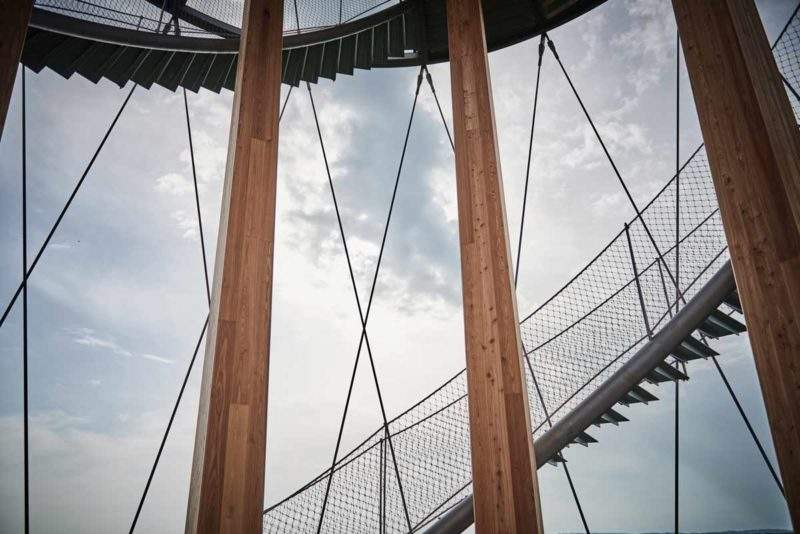 Our mesh features AISI 316 stainless-steel cables and seamless ferrules and forms a diamond pattern upon completion.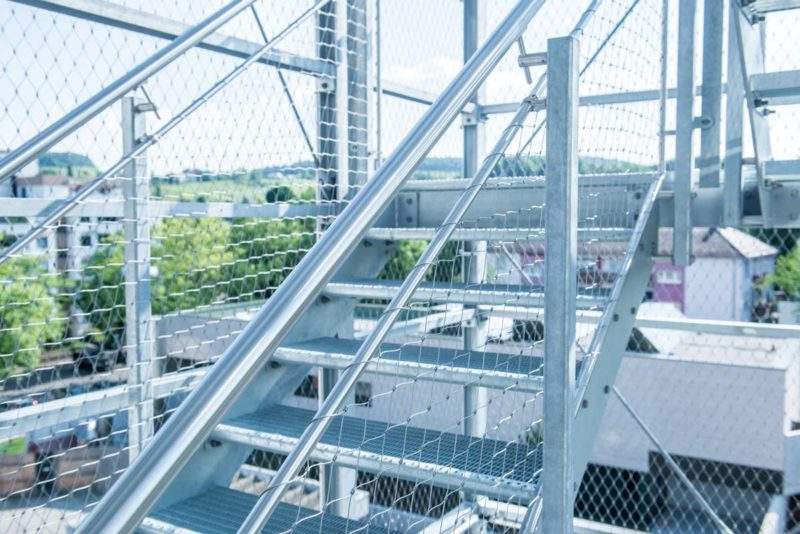 The X-TEND was attached to the stainless-steel construction frame for the exterior enclosure of Heilbronn Police Headquarters.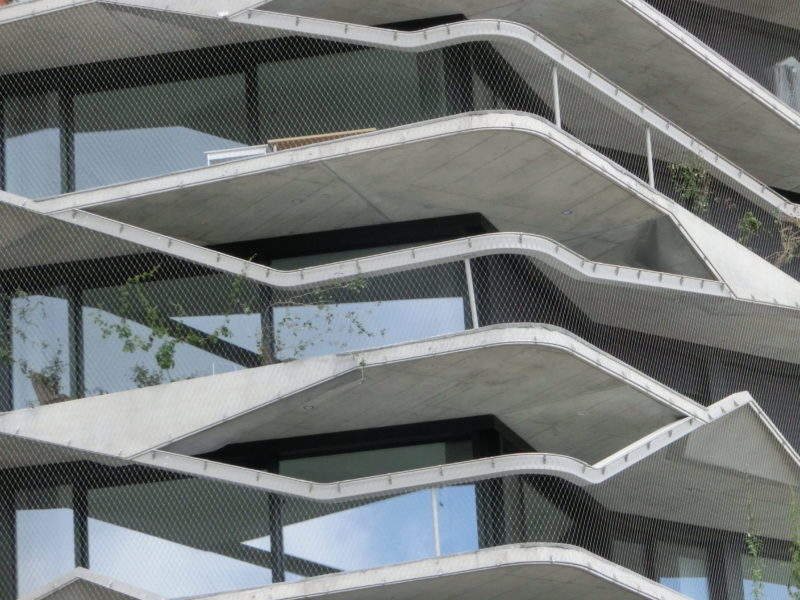 The 16-storey Garden-Tower in Wabern is encased in stainless-steel mesh, making it the first high-rise building in Switzerland to highlight plants in its façade.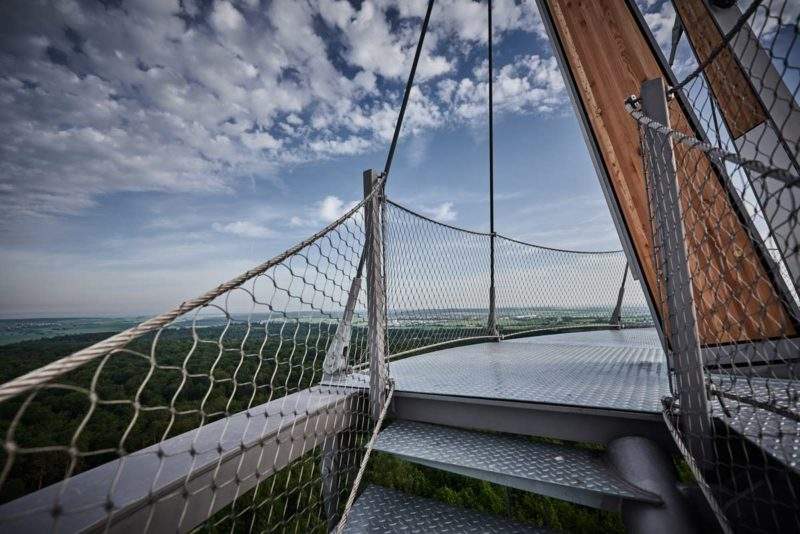 Marriott International's St. Regis Hotels & Resorts has opened its new 39-storey hotel in the Egyptian capital of Cairo.
High-quality stainless-steel cable and mesh solutions
Carl Stahl Architecture develops high-performance, cost-efficient solutions based on our I-SYS stainless-steel cable and X-TEND stainless-steel mesh systems.
We aim to develop the most suitable concept to meet your requirements. From consulting to installation, we offer an end-to-end package of services.
Our global network of international subsidiaries and sales partners enables us to handle architectural projects worldwide.
Balustrade infills
Balustrade infills are an important and diverse field of application for stainless-steel wire ropes and cable mesh. The infills serve as fall protection and meet specific construction requirements with low dead weight.
Compared to the standard balustrade infills made of glass, metal or rods, our stainless-steel wire ropes and cable mesh offer flexible railings. Individual projects can be installed easily and quickly with a variety of connections.
Fall protection solutions
Safety plays an important role in daily life. We face various safety and protection measures everywhere. Stainless-steel cables and meshes are used in numerous sectors as a safety measure.
Carl Stahl Architecture's fall protection products fulfil the technical, constructional and design requirements, and can be used as bird protection, throwing protection or ball-catching mesh.
Due to their high transparency, our stainless-steel cable and meshes fit into the overall appearance of the building easily and discreetly.
Protective elements for façades
Carl Stahl Architecture's stainless-steel cable constructions and X-LED modules enable various design options for all exterior facades and offer safety at the same time.
Our solutions provide longevity, lightness, transparency and weather resistance, and are capable of taking strong tensions.
Exterior greenery elements
Urban green areas can create a relaxed atmosphere and plants give a vital aura to façades on structures such as example buildings and parking garages.
Carl Stahl Architecture's stainless-steel cables and cable meshes are used as a trellis system for greenery, to protect facades or as a design element. Designed for a long service life and weather resistance, they are capable of holding plants over decades.
Suspension cable systems
Carl Stahl Architecture's stainless-steel suspension cable systems belong to the most versatile elements in architecture.
They are suitable for design and shop fitting applications, as well as cable stabilisation for wind bracings.
Due to their flexibility and with more than 1,200 components in the product line, our suspension cable systems can be adapted individually to different interior and exterior architectural applications.
Security solutions for zoo facilities
Carl Stahl Architecture's zoo solutions provide high levels of safety and stability, as well as an unlimited view, and also enable species-appropriate keeping.
Due to huge span widths and flexibility in form finding, lightweight stainless-steel cables and meshes offer numerous possibilities of designing individual zoo enclosures that adapt ideally to surroundings, ground and the demands of a particular species.
They also offer a high degree of safety for animals and visitors without limiting the view of the animals.
LED light module systems
Carl Stahl Architecture's X-LED light module systems enable creative architectural lighting solutions. Our products offer individually controllable light diodes that create moving images and an impressive light design.
From historic buildings to modern architecture, our X-LED system is suitable for a wide range of architectonic illumination applications.
X-LED has different sub-structures, an adaptable light structure, a variety of colours and 3D formability to enable fixed and flexible installations.