Architectural Sails was established in 1990 and is a wholly owned Australian business with many projects completed in all parts of Australia as well as Hong Kong, Macau, Singapore, The Philippines and United Arab Emirates.
High-quality tensile membrane structures
Architectural Sails are regarded as one of Australia's market leaders in the high quality tensile membrane structures and shade structures, we are also proud to be internationally recognized with Outstanding Achievement Awards at the October 2005 and October 2007 IFAI awards in the USA.
We have developed an enviable reputation for high quality products and work over the years.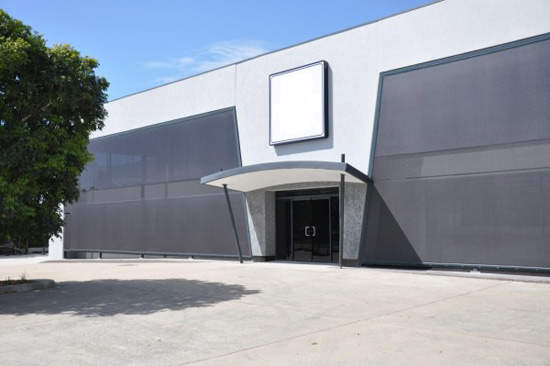 Our brief was visual impact but importantly the solar protection of the glazed area while reducing energy usage of air conditioners. Wanting natural light control and the outward transparency while ensuring visual privacy from outside, they were also conscious of the environment wanting to use a recyclable product. Tests have proven a drop in internal temperatures and UV radiation with up to 14 degree Celsius reduction in glass temperature.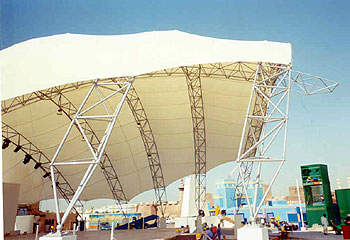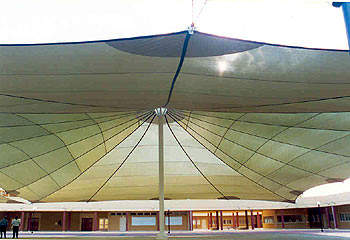 Global Villages Dubai UAE. Amphitheatre requiring 800 square metre Space frame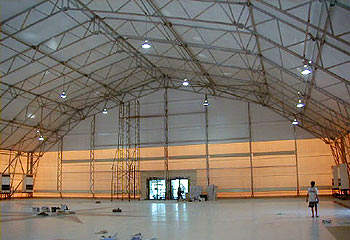 School Yard Shades for the Sultan of Dubai. Required for 20 schools. 3000 square metre structures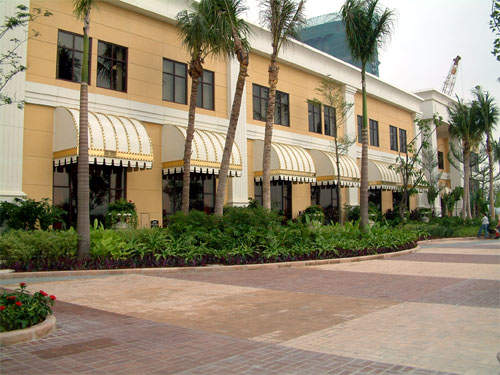 Covered Building in the Philippines. PVC membrane covered recreational building 1450 sq metres plan area, 14 metres high
Structural and fabric engineering services
Being a specialist contractor holding the appropriate licences, our designers together with structural and fabric engineers are renowned for their innovative spirit and typically can manage the total process from concept development through to design, detailing, shop drawings, fabrication and final installation.
We provide the client with a turnkey solution to ensure solutions are delivered:
On time
On budget
Properly constructed, managed and protected to completion
Beyond expectations.
Architectural Sails offers a design and construct service for all types of fabric structures. Whether you are an Architect, Council, School, Engineer or Developer, we can provide a design that is not only aesthetically pleasing, but offers a practical solution for:
One off design of tensile membrane sail structures
One off design of shade structures
High wind umbrellas
Car-park structures
Hail protection
Golf driving range shelters
Swimming pool shade structures
Sporting complex and tennis court shade covers
School playgrounds
Restaurant outdoor seating structures
High-wind umbrellas
Also available are a range of fully engineered high wind umbrellas in four variations.
Bermuda – Cantilever Range is designed as permanent structures and provides an offset support post enabling the whole area under the Canopy to be utilised. Essentially a small scale tension membrane structure. Rotating models offering full 360 degree swing are available.
Bermuda Centre Post models offer the same uncluttered appearance and provide excellent sun and rain protection. These are permanent structures, offer durability and long service life for Commercial and Residential use. Clear side curtains are available as an optional accessory.
Montego are collapsible umbrellas designed for applications where the client for any reason does not require a permanent fixed structure. Whilst being collapsible the Montego range still provides a high wind rating and is able to stay up in all but the most extreme conditions.
Hypar Umbrellas are also available in sizes from three metres to ten metres.
Architectural Sails use only premium quality materials for all their projects, with installation carried out only by trained professionals to the highest standards developed by Architectural Sails.