Allen Architectural Metals, a specialist in cast metals, offers a wide range of services for restoration, replication, preservation and new design. Projects range from hand-carved historical replications to custom laser-cut design applications.
Architectural castings and metal fabrication
Allen Architectural Metals provides comprehensive support in castings and metal fabrication along with superior client services for architects, governmental agencies, high-end developers, universities, hospitals and private residences. Since 1995, the company has evolved into a nationally recognized ornamental cast metal company managing projects across the United States.
Our materials range from iron, steel and aluminium to bronze, brass, nickel silver and other exotic metals.
In over 15 years of business Allen Architectural Metals has received multiple professional awards and compiled an impressive and comprehensive resume with numerous components grouped into categories.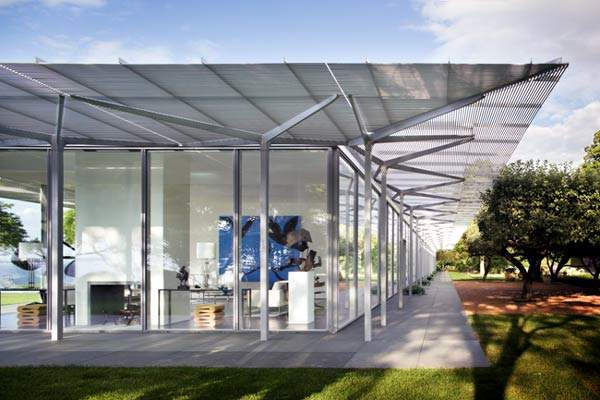 Custom Cast Aluminum Canopy for Private Residence, Fisher's Island, NY Photographer: Scott Frances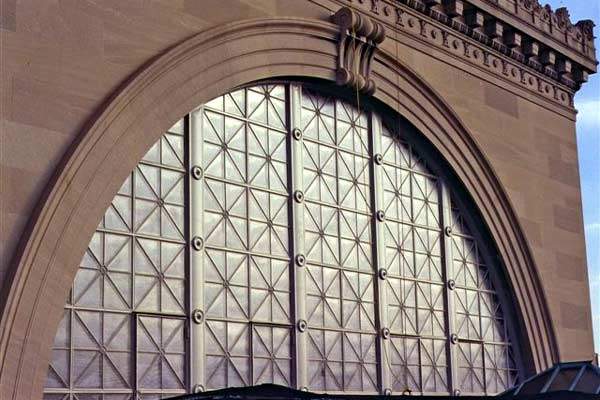 Restoration and Replication of Monumental Cast Iron Windows for Low Library at Columbia University. New York, New York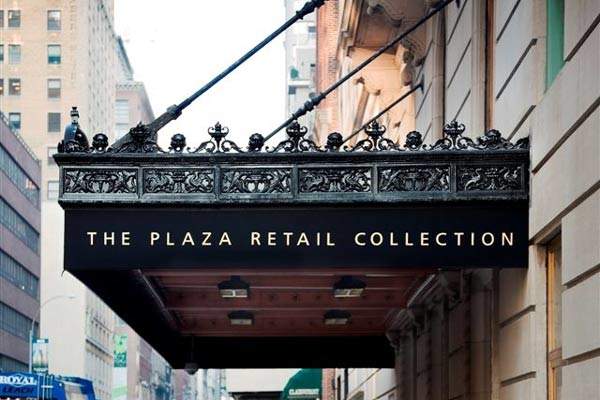 Restoration and Replication of Cast Iron entrance Canopy. New York, New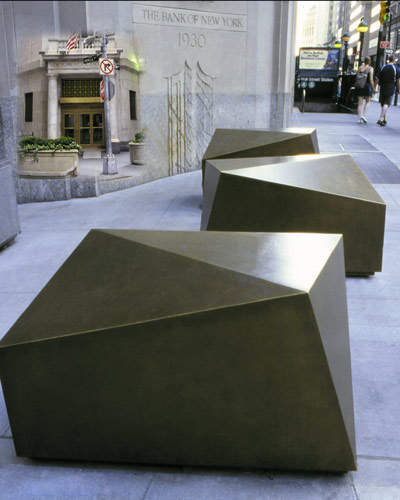 Custom Bronze <i>"No-Go"</i> Security Bollards designed for vehicular security on Wall Street. New York, New York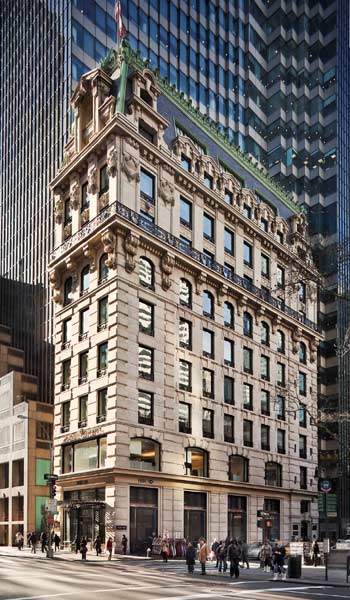 Replication of five (5) historic cast iron storefronts and cast aluminum railings for the restoration of the HSBC Knox Building located on 5th Avenue. New York, New York
Architectural services
Our range of architectural services includes:
Historic site consultation
Estimating
Design / build
Value engineering
Pattern making
Custom castings
Historical replications and restoration
Fabrication
Installation
Finishing services
We also produce a wide range of structural products, including canopies, gates, windows, bollards, lamp posts, columns and finishes.
Metal and glass canopies
Our canopies are skillfully crafted from metal and glass, and offer striking architectural detail while providing shelter from the elements. Our canopies can be custom-sized to fit any space and architectural style.
Gates, fencing and cresting
Create something inspirational using a combination of components to create just the right look for your project. Components can be cast and finished to your specification. Allen Architectural Metals' designers can assist you in choosing the right combination of components for your space.
Windows with glazing and hardware
Masterfully crafted windows add architectural interest to any façade and will endure for many generations. Allen Architectural Metals can re-create windows to match existing or create new designs to meet your architectural requirements. Windows can be created complete with glazing and hardware and in the alloy and finish of your choice.
Newels and bollards
Looking for the perfect ending? Allen Architectural Metals offers a exquisite line of cast newels for the perfect ending to your stair or railing unit. These newels are available in the alloy of your choice and custom finishing is available by request.
Street amenities, lamp posts, signage and plaques
Allen Architectural Metals houses an eclectic collection of site amenities for public spaces or private residences. Streetscape enhancements are cast to bring functionality and aesthetic beauty to any space. Custom logos, insignia and trademarks can be incorporated into these amenities to personalize or identify a city, neighbourhood or corporate image. A variety of luminaries may be purchased to compliment any of our cast lamppost and sconce designs. Finishing and electrical components are available upon request.
Columns and pilasters
Exquisitely detailed these cast metal columns and pilasters have all of the grace and beauty of their rich heritage while adding structure and support. Many of the columns are adjustable in height to meet your space requirements. Casting columns in halves vertically offers a unique solution to upgrading existing structural pipe columns.
Finishes
Each Allen Architectural Metals piece receives the most technologically advanced paint system available as determined by the alloy cast.
Iron, steel and aluminum pieces receive an acid based etching base coat followed by a two part epoxy primer. Finish coat color is determined by the client. A clear protective coating is available on request.
Bronze, brass, nickel silver and exotic metals are available in wide variety of finishes from satin to highly polished mirror finishes. Statuary patinas are available on request.
Antique finishes are available to enhance the intricately detailed surfaces of ornamental castings. This hand-applied process consists of a single finish color base coat followed by the application of an antique coat in a contrasting color.