Truffer AG offers specialised indoor and outdoor natural stone products for the design and construction sectors.
Using Vals Quartzite extracted from their own quarry, their product portfolio primarily includes layered masonry (natural stone bricks), floor tiles and stone parquet. They also offer various types of cladding, slabs, wall and façade panels, as well as custom-made stone products.
In both the extraction zone and production facilities, the company works with a variety of specialist machines. The quarrying operations are facilitated by the use of a 125-ton Komatsu hydraulic excavator, giant forklifts, diamond wire extraction equipment and advanced drilling machines.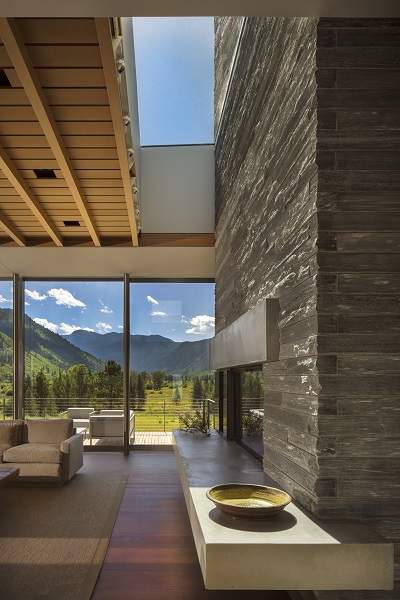 Truffer produces natural stone furnishings in Switzerland.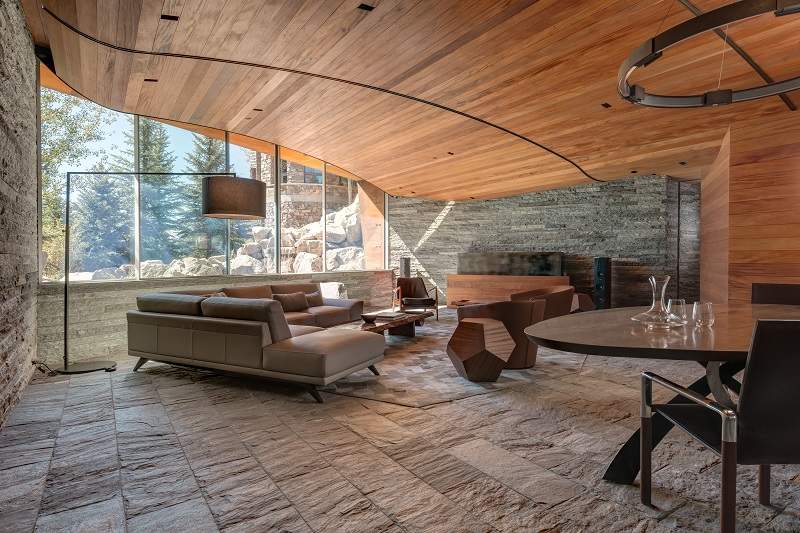 We offer solutions for interior and exterior designs, including paving, parquet and slabs.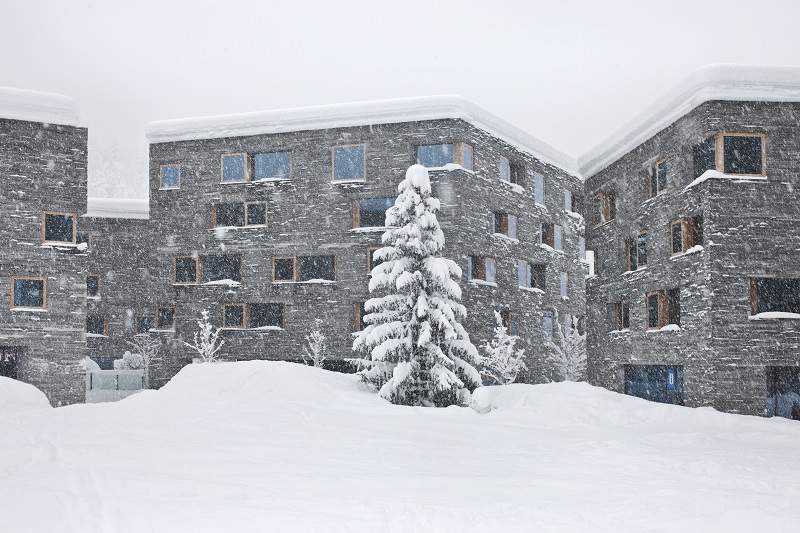 Truffer supplied 10,000m² of layered masonry for the Rocksresort in Laax, Switzerland.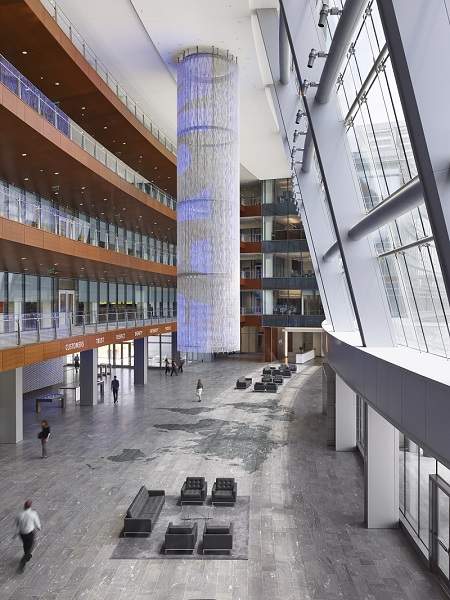 We provided interior floor tiling for the headquarters of Eaton Corporation.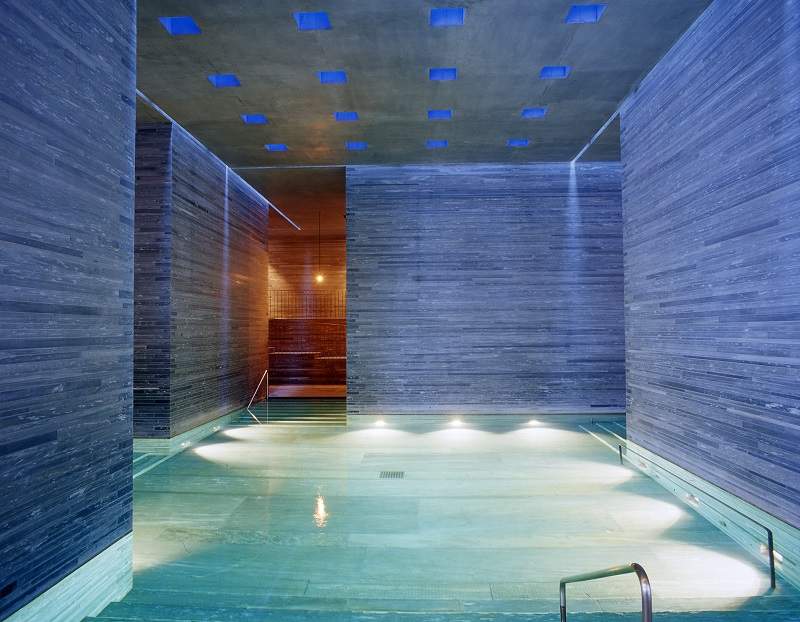 Vals-based Therme Spa was one of our first projects involving Vals quartzite.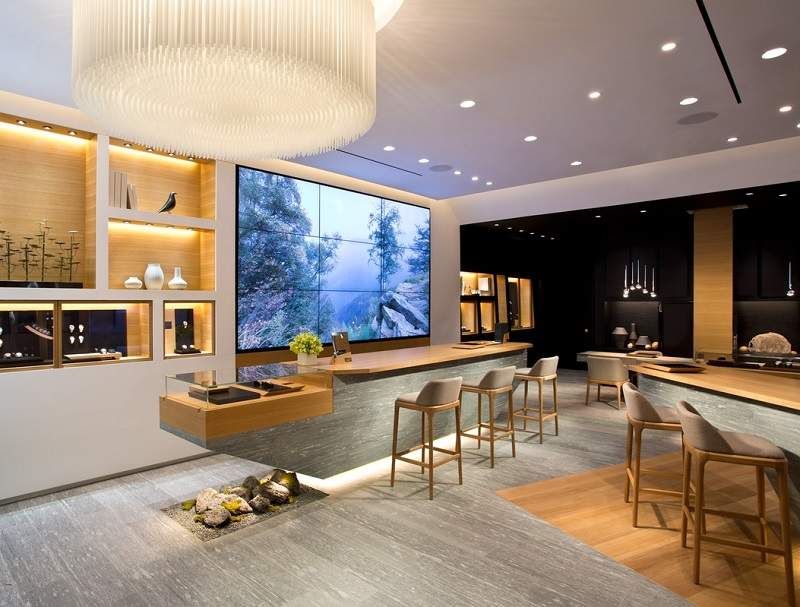 Our solutions are suitable for commercial buildings such as high-end boutiques.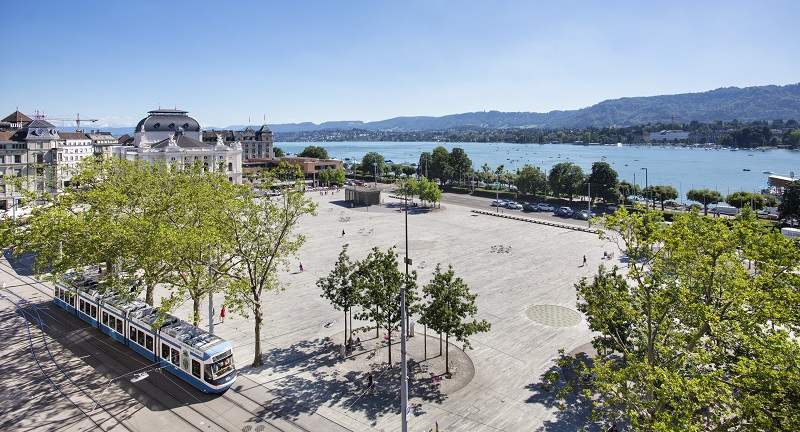 One of our previous projects includes the supply of 14,000m² in parquet for the Sechseläuten Plaza in Zürich, Switzerland.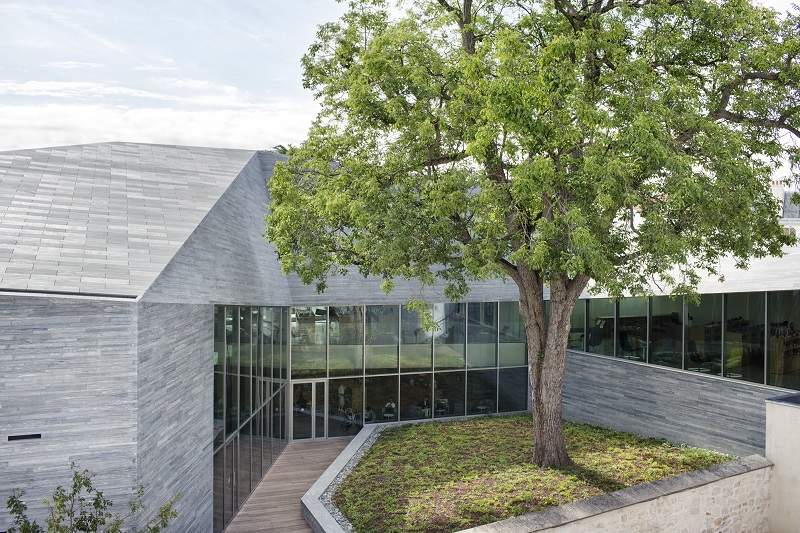 Our primary markets include Benelux countries, Germany and France.
Layered masonry for exterior applications
Truffer AG's core competence is the production of layered masonry and exterior pavers.
Layered masonry was first supplied for the Therme Spa in Vals, which was completed in 1996. Since then, this type of product has been used in numerous projects. Most notably, the company supplied 10,000m² of layered masonry for the Rocksresort in Laax, Switzerland, and 4,000m² for the US Embassy in Oslo, Norway.
Interior and exterior floor tiles for commercial and residential projects
Truffer AG produces floor tiles for interior and exterior applications in various formats and finishes, ranging from a small bathroom to the headquarters of a multinational corporation.
They supplied floor tiles for many residential projects such as a private villa in Luzern, but also commercial projects, including the headquarters of Eaton Corporation in Cleveland, Ohio, US, and Sky Key in Zürich.
Truffer AG has also provided Vals Quartzite floor tiles for various boutique projects such as Chanel, Zegna and Audemars Piquet.
Stone parquet for exterior paving
Truffer AG has developed stone parquet which represents a modern alternative to the traditional paving.
The precisely cut material allows for an equally precise laying process with minimal joints.
Among others, the company has supplied stone parquet for the 14,000m² Sechseläuten Plaza in Zürich, Switzerland and the 1,500m² Bank für Tirol building in Innsbruck, Austria.
About Truffer AG
Founded in 1983, Truffer AG is a leading stone processing company in Switzerland, with 55 employees working in the quarry and production facilities and 10 working in the office.
Aiming to keep as much work as possible in Vals, they extract approximately 7,000m³ of Vals Quartzite per year, which is processed into a wide range of products in their factory.
They export 55% of thieir products, with the remaining 45% used for projects in Switzerland. The company has exported Vals Quartzite to some 36 different countries over the years. Their primary export markets are England, Germany, France, the Benelux countries and the US.
Their plant is equipped with several Tagliablocchi machines, with up to 150 diamond blades mounted on all machines combined, three large block saws with blades of up to 4m in diameter, several customised and highly automated production lines for floor tiles and layered masonry. In addition, they have two computerised numerical control (CNC) production centres for non-standard pieces.