Sustainability is an all-important factor in design criteria today, and Thermogroup UK provides solutions designed to minimise the impact on the environment such as Thermonet underfloor heating, Thermoventer heat recovery ventilation, Thermobiomass stoves and ancillary products such as Thermotrench system convectors (trench heating), Thermotube thin bed piped UFH, Thermomirror mirror demister heaters.
Thermogroup UK offer a complete design and specification service and this is supported by our customer service led ethos and approach to the market.
Underfloor heating systems
Thermonet is an established brand known for premium quality and reliability. Available in 32 sizes it consists of a unique cable stitched to a fibreglass mesh for total ease of installation. The unique cable construction ensures that Thermonet UFH is virtually EMF free making it suitable for even the most sensitive applications. Thermonet underfloor heating systems only require 4mm additional height build making it suitable for renovation as well as new build applications.
Thermotube is a small bore piped underfloor heating system, with pipes laid into to a patented Easy Panel sheet fixing system, requiring only 28mm of height build. Specially produced brass fittings utilising John Guest inserts ensure that the system is trouble free and straightforward to install in both new build and renovation applications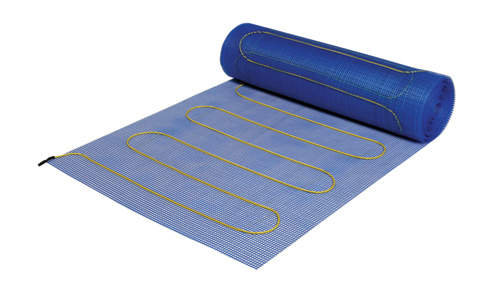 Thermonet underfloor heating is produced using only the best quality raw materials in wire production today. We utilise an alkali resistant resin coated fibreglass mesh which ensures that the product is installer friendly and retains its usefulness as a reinforcing layer within the floor construction without breakdown.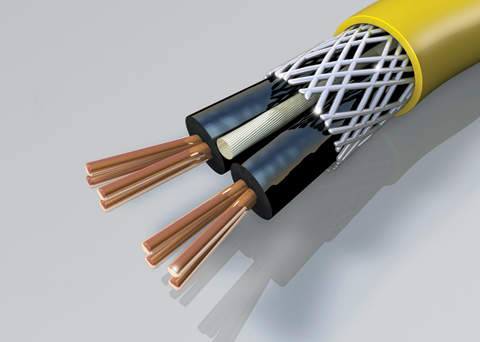 The cable incorporates a unique twisted design which improves durability and virtually eliminates Electromagnetic fields. Fully earthed and coated with a special elastomer the cable is very robust and can withstand the rigours of site conditions.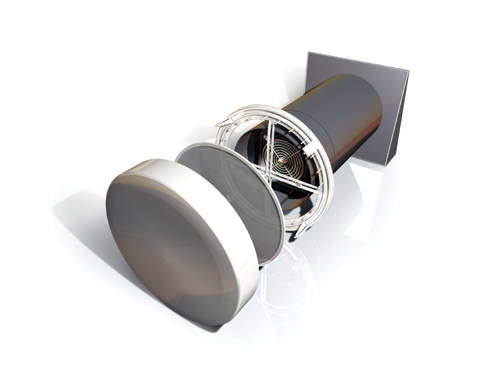 Thermoventer decentral heat recovery only requires a 230mm diameter hole through the wall to accommodate the unit. Sleek design and practical accessibility are key features that make this unit so popular.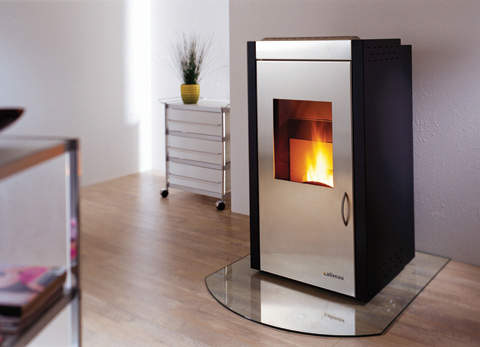 Thermobiomass pellet burners, modern sleek design coupled with high efficiency provide a practical way of heating hot water via a carbon neutral process. Available in a range of finishes to suit a client's decor.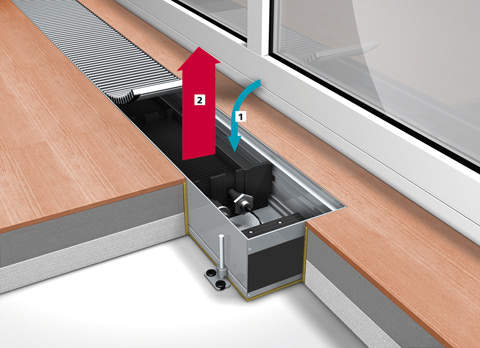 System Convectors by Thermotrench come in a variety of widths and depths depending on required output. The heat source can either be piped warm water or an electric element depending on design criteria.
Heat recovery ventilation
Thermoventer heat recovery ventilation systems comprise of central units and de-central units. These units provide a means of continuous fresh air without the heat losses associated with forced ventilation. Heat is transferred from the exhaust stale air to the incoming fresh air. The central systems are more suited to new build situations where you can accommodate the ducting at the design stage. Decentral systems are suited to new build and refurbishment applications with their ease of
installation and provide up to 92% energy efficiency.
Wood pellet burning stoves
Thermobiomass is a range of wood pellet burning stoves that provide a carbon neutral alternative to fossil fuel fired boilers. These stoves come in a range of finishes and with outputs of upto 12kW.
Designed for use in living areas they present an attractive practical look and create a pleasant natural ambience in the room. Thermobiomass can be used in conjunction with solar panels and heat pumps for that truly sustainable heating solution!
Thermogroup UK also offer a range of smart cylinders that can be used in conjunction with Thermobiomass and other heat sources. These are fully insulated to European standards and pressure tested to 10bar.
System convectors (trench heaters)
Thermotrench is a range of system convectors designed to be used in conjunction with the main source of heat for the room. When placed at the base of large glazed areas they provide a 'curtain' of warmed air up the inside of the glazing which serves to insulate the rest of room against the cold front effect of the glazing thereby reducing the energy required for heating. Thermotrench trench heaters come with a range sizes and grille finishes available allowing total flexibility of design. Bespoke sizes are also available.
Mirror demisters
Thermomirror mirror demisters come in a range of sizes that are pre-terminated and ready for use. Standard widths are 300mm and 500mm and lengths vary from 300mm to 1500mm. Each panel comes with self adhesive fixing strips for ease of installation. Thermomirror can be wired into the lighting circuit (in accordance with current electrical regulations) and simply controlled by the light switch or separately switched by a PIR sensor.