The requirements placed on building services are becoming more complex and there is an increased demand for standardised communication. Siemens provides high-quality management and control systems for the control and supervision of combustion, ventilation, air conditioning and refrigeration equipment in buildings, based on international standards and state-of-the-art technologies including BACNet.
Siemens offers a complete range of peripheral solutions, all utilising industry standard control signals. Siemens' DESIGO building energy management system is available exclusively from our nationwide network of approved solution partners.
BUILDING MANAGEMENT AND CONTROL SYSTEMS
Flexibility, scalability, simplicity and openness – these are the characteristic features of the DESIGO building management and control system designed for the control and supervision of HVAC and other building services. DESIGO can provide a comfortable working environment for building occupants, ensure compliance with current energy legislation and contribute significantly to reducing energy usage, leading to a smaller carbon footprint.
The system incorporates the following key features: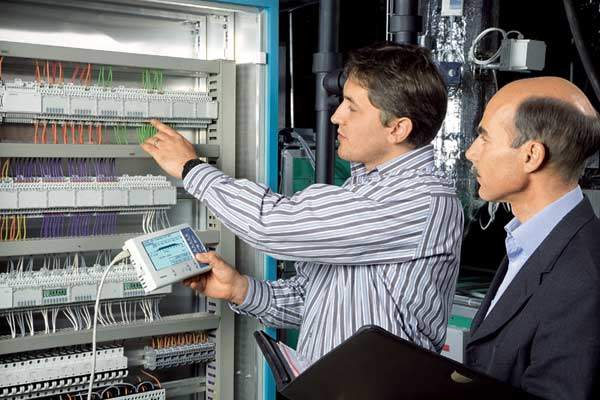 The DESIGO building management and control system ensures that a building's energy is used as efficiently as possible, significantly reducing both costs and carbon emissions.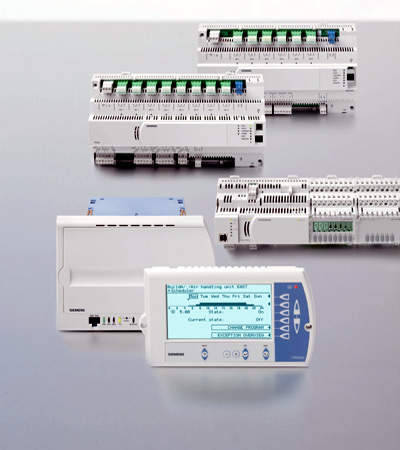 DESIGO is designed for easy management of buildings systems.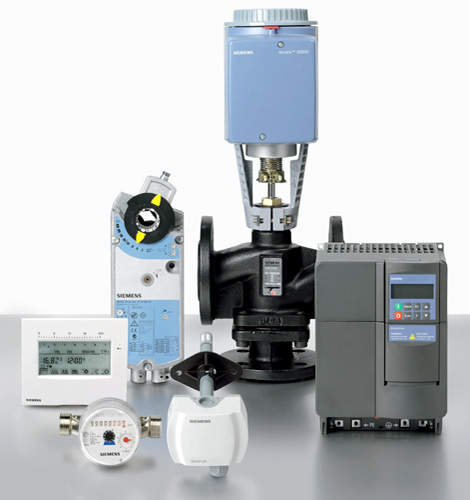 The DESIGO comes with a complete range of peripheral solutions, including damper actuators, heat meters, valves and actuators, variable speed drives, high efficiency motors, sensors and thermostats.
Scalable from small to large
Freely programmable system controllers in compact or modular versions
Proven applications
Integrated and open total solutions for individual rooms
User-friendly and innovative operation – onsite, in the room, or via the Internet
Intuitive network-display panel
Powerful graphical interface
Professional software tools for engineering and commissioning
Maximise existing investment by using IT networks
Future-orientated communication based on BACnet and LONMARK standards
Open at all levels to allow integration of third-party devices
Energy monitoring and targeting
DAMPER ACTUATORS, HEAT METERS, VALVES AND ACTUATORS, SENSORS AND THERMOSTATS
To complement the building management system, Siemens offer a comprehensive range of peripheral devices. These include damper actuators, heat meters, valves and actuators, variable speed drives, high-efficiency motors, sensors and thermostats. Utilising industrial-standard signals these devices can also be used with other manufacturer's equipment.
ABOUT SIEMENS BUILDING TECHNOLOGIES
Siemens Building Technologies is an operating group of Siemens AG and was founded on October 1, 1998, through the acquisition of the industrial activities of Electrowatt (Zurich, Switzerland), thus integrating and combining several decades of experience in building automation and fire safety.
Today, Siemens Building Technologies with its four divisions building automation, HVAC products, fire safety & security products and security systems combines offerings for building security, life safety and building automation within one company as a service and system provider and as a manufacturer of respective products. By virtue of the unique combination of these business sectors, the company occupies a leading position worldwide.
The company totaled sales of €5,934 billion in the 2008/2009 fiscal year and currently employs a workforce of 35,800 in 51 countries.