Fytogreen is Australia's leading specialist in environmental roof gardens, vertical gardens, green facades and planter boxes. We help Australian and International developers, architects and landscape architects seeking to create beautiful, environmentally sustainable gardens integrated into the architectural form.
We have supplied proprietary green media components to over 550,000m² of roof gardens throughout Australia. We work with the majority of Tier 1 and Tier 2 construction companies, either directly or indirectly in the capacity as a sub-contractor.
Vertical gardens for interior and exterior applications
Fytogreen's vertical garden panel (Fytowall) or fire compliant pocket systems (Fytofelt and FC Fytofelt), can be used for both commercial and residential applications.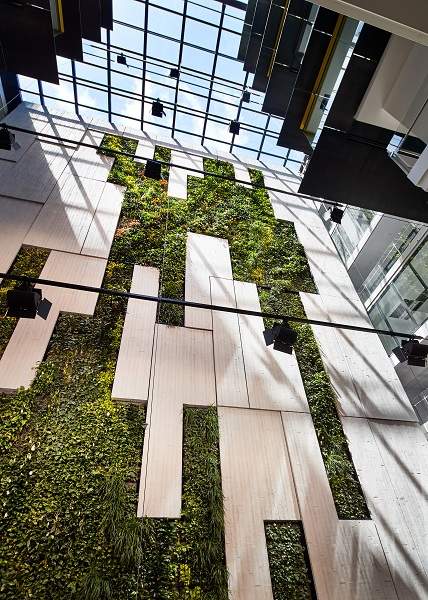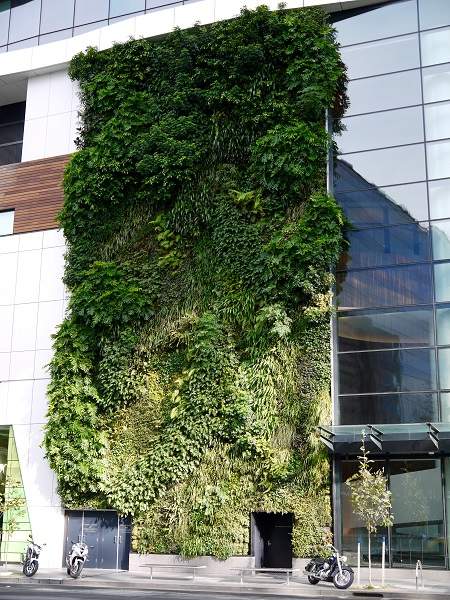 Installed in June 2014, this award-winning Medibank Building in Melbourne showcases a biophilic design, highlighting our knowledge and expertise in this specialist field.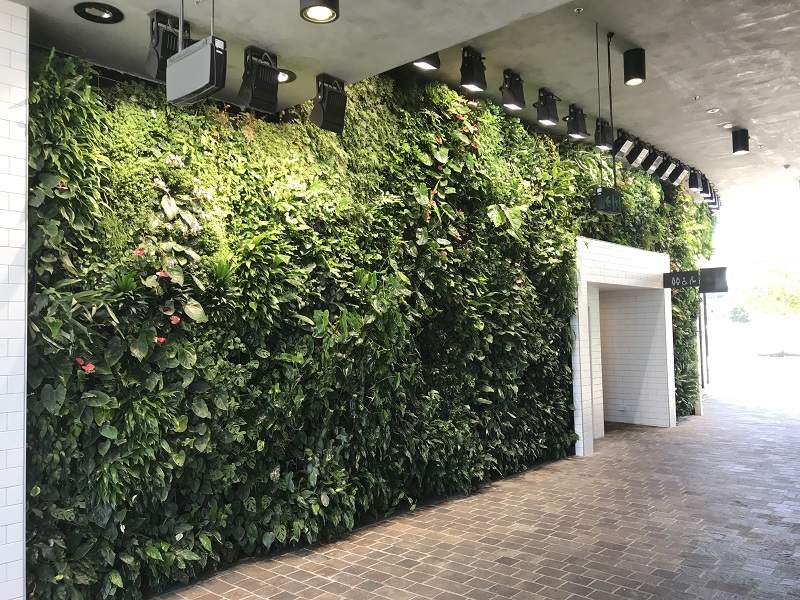 Green roofs and vertical gardens help our world re-invest in its natural beauty.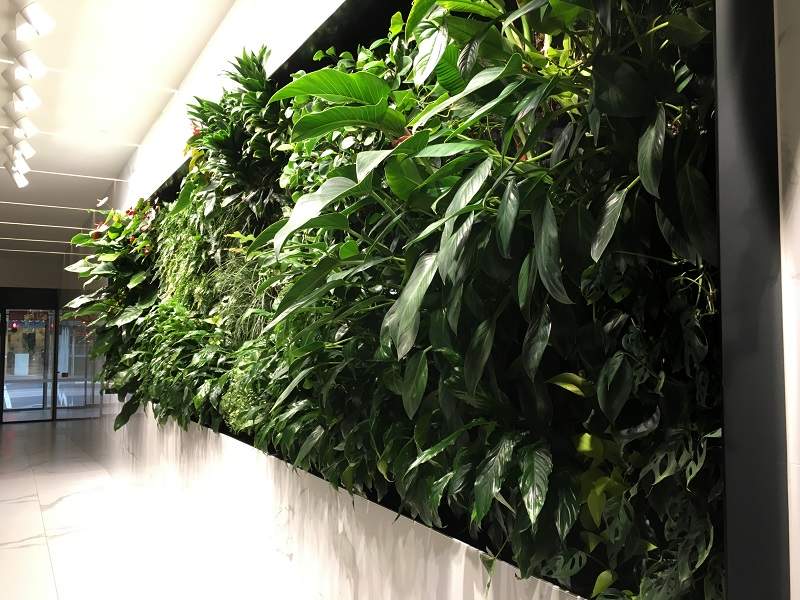 Fytorgreen's Fytowall green wall system can be installed either outdoors or indoors.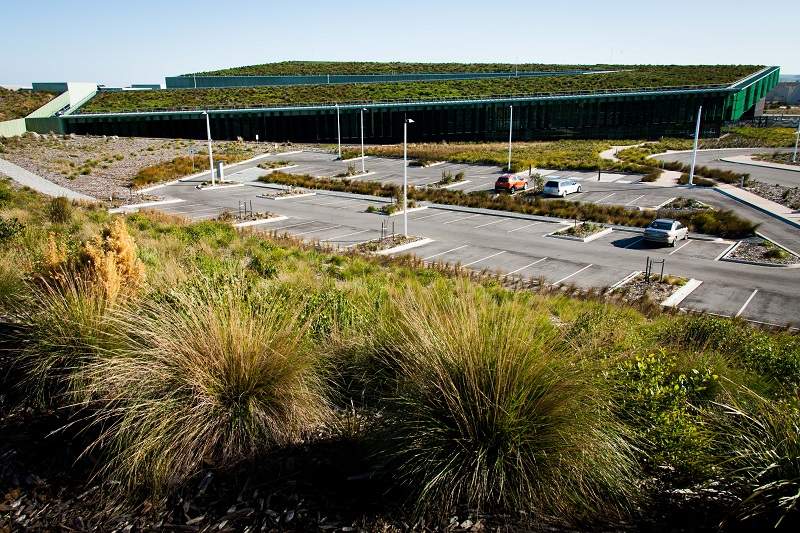 We ensure the plants last their natural lifespan within challenging environments.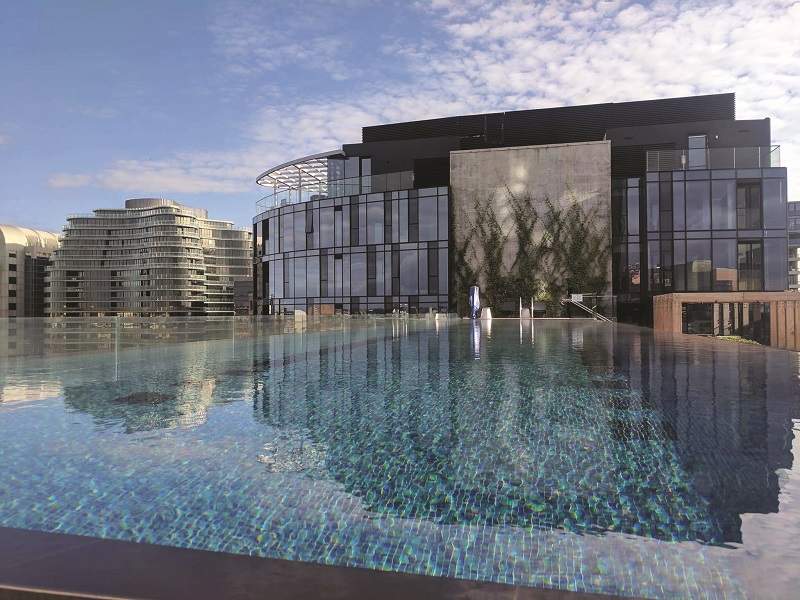 Green façades differ from vertical gardens by using climbing vines and creepers planted in lightweight and automated planter systems with a climbing trellis.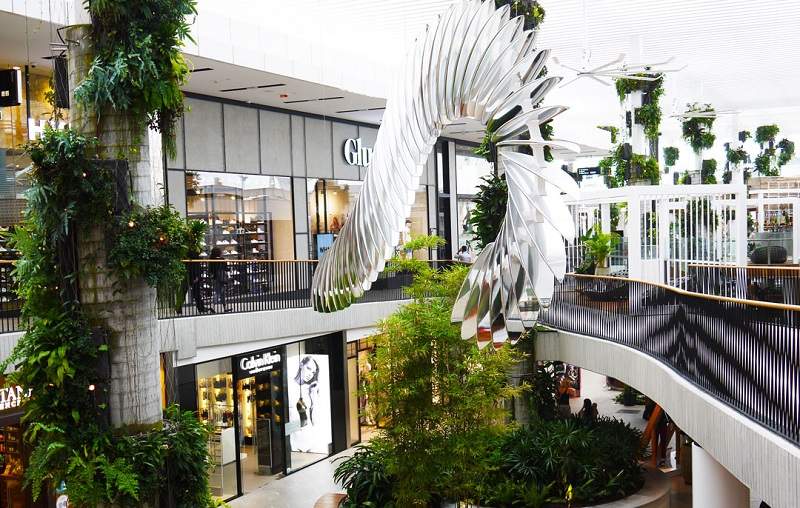 In conjunction with Tensile, Fytogreen developed a relaxing leafy atmosphere at Warringah Mall in New South Wales, with a series of striking curved FytoWall panels that cover 14 individual columns throughout the extension.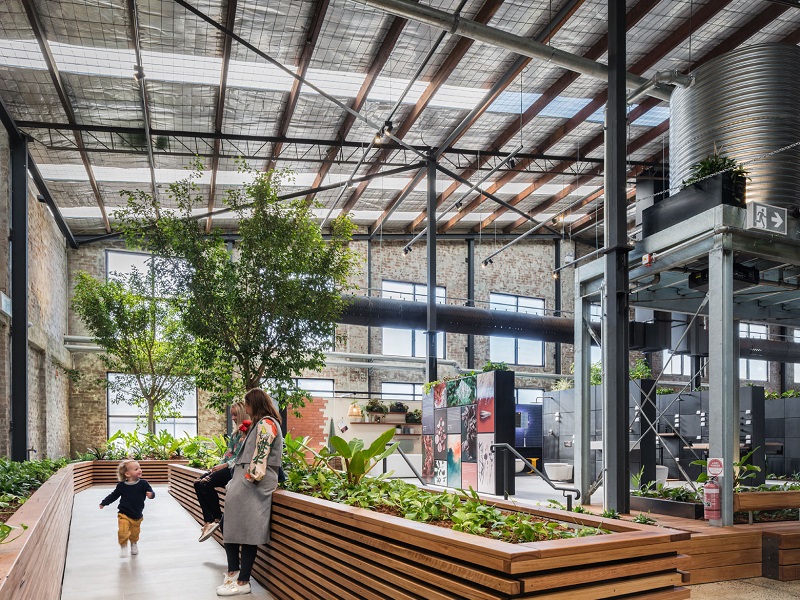 Caroma - Treed Planter Boxes in Caroma Showroom in Sydney.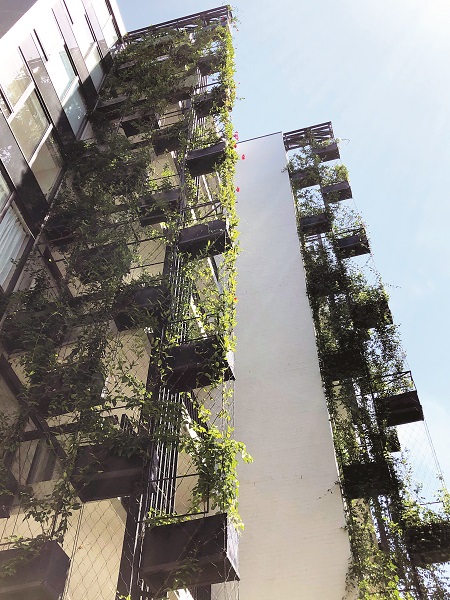 Harold Park - Commercial Planter Boxes.
The complex process of species selection, sun/shade modelling, wind and light intensity, plant placement and the use of our proprietary growing medium to deliver water and nutrients to specially selected plants, has been honed by Fytogreen over many years to ensure the installed green walls are both successful and sustainable.
Sustainable roof gardens
Fytogreen's roof gardens enhance the overall appearance of a building while improving its environmental performance, climate responsiveness and thermal insulation.
Our gardens are designed to specifically suit individual site conditions, inclusive of weight and set down limitations, climate responsiveness and the surrounding environment. We can install our proven roof garden system on either flat or pitches surfaces, with a profile depth of as little as 140mm if required.
Having supplied our unique roof garden media to more than 550,000m² of sustainable rooftop gardens, our projects include the enormous 27,000m² green roof at the Victorian Desalination Plant, with smaller solutions delivered for residential homes, offices, and alfresco eating spaces.
Green facades and planter boxes
Unlike vertical gardens, green facades use climbing vines and creepers, which are planted in lightweight and automated planter systems with a climbing trellis.
Key benefits of a green facade include reduced energy costs, easy installation, and reflective light and heat.
Fytogreen provides three main facade systems:
Traditional green facades: using web mesh, square mesh or cables to train climbing plants and shrubs to cover buildings and walls, this system is extremely cost-effective and requires minimal equipment access
Pre-grown green facade units: they are cost-effective, independently certified for engineering suitability, and feature multiple attachment plugs to facilitate placement and installation. This unit also provides increased foliage cover at installation, instead of waiting up to two to three years
Planter boxes: our linear low-density polyethylene planter boxes offer a flexible container. Available in a wide range of colours, standard boxes can be adjusted and re-welded to fit your specifications
Planter Boxes: a versatile, cost-effective greening solution
Fytogreen also provide custom planter boxes suitable for nearly any application. Our bespoke range and species knowledge ensures we can provide innovative sustainable greening solutions.
Whether it be an indoor atrium area, treed office space, shopping centre, a stunning showroom or terrarium. They are also ideal for extensive outdoor commercial applications, breathable carpark barriers or residential balconies …the options are endless!
Fytogreen range of planter boxes offers incredible flexibility in design and installation;  They can act as a liner or an independent structural element, drainage can be directly plumbed and bypass the requirement for a water proof membrane.
Preserved green walls for interior applications
Our Polarmoss preserved green wall products add an impressive dimension to any interior space. It is easy-to-install, available in 16 colours to suit individual designs.
Polarmoss is lightweight, with no maintenance and irrigation required as it is a preserved product.
In addition, it does not require any sunlight, watering or pruning. It is recommended to remain at a higher humidity level than 40% so it remains soft to touch.
3D gardening systems
Fytogreen has developed an extensive range of three-dimensional systems to increase the diversity, quantity and density of biophilic design.
Our FytoWalls, FytoColumns, Curved FytoWalls and FytoArbours allow numerous plant types to flourish in almost any space or structure.
Fytogreen's 3D gardening systems enable the benefits of plants to extend beyond the wall or a set garden area, as well as optimise free space.
Elevated Horticultural Maintenance
Fytogreen provide a specialist 'elevated' horticultural maintenance department to maintain vegetation, monitor irrigation and fertigation ensuring perfect nutrient balancing and water quality.
Our specialized vertical garden systems are not merely gardens bolted to walls. They are highly specific ecosystems and should ONLY be maintained by a specialist, trained in elevated horticulture care.
The maintenance require specialist plant-based knowledge and experience; this is specific Fytogreen technology and is incomparable to general garden or indoor plant maintenance. With proper care and specialist maintenance, plants live out their natural lifespan and they do not require to be continually replanted with large quantities of fresh plants.
The history of Fytogreen
Fytogreen has 30 years of horticultural experience and has been delivering green roofs, green walls and vertical gardens since 2002.
We have installed more than 200 successful vertical garden projects across Australia and in international locations, including New Zealand, Fiji, the US, Singapore and Dubai.
With a 17-year proven track record in sustainable design, we are a leading supplier of green walls, roof gardens, green facades and planter boxes in Australia.
We now have more than 850 species, which are examined in order to continually expand the researched and tested species available to enhance the biodiversity in our vertical gardens.
Our R&D programme to develops, tests and adapts innovative products for the industry to ensure that sustainability is achievable on all of our products.
Fytogreen also has an additional 10,000m² outdoor area available for the pre-growth of its green facade and planter range.