Lasvit is a leading designer and manufacturer of bespoke contemporary light fittings and focal glass art installations for the public areas of the world's best hotels and other prestigious commercial or residential interiors. Lasvit's main design and production base is in the Czech Republic but it also has nine wholly owned branch offices, including Hong Kong, Shanghai, Los Angeles, and London. It offers a one-stop package starting from design to installation on site.
Glass installations
Lasvit has an unrivalled understanding of the nature and character of glass and is commited to delivering a unique design within the boundaries of time and budget.
Lasvit preserves and builds on the thousand-year-old Bohemian tradition of glassmaking using procedures and handicraft skills pased down through generations to fulfil its vision of introducing glass as a medium of design and illumination. This, combined with the creativity of contemporary designers, pays tribute to classical works of art whilst expressing the sentiment of today.
Light, design and experience
Lasvit's philosophy is based around the three pillars of light, design and experience. This develops into a way of thinking about the products, their shape and the choice of material.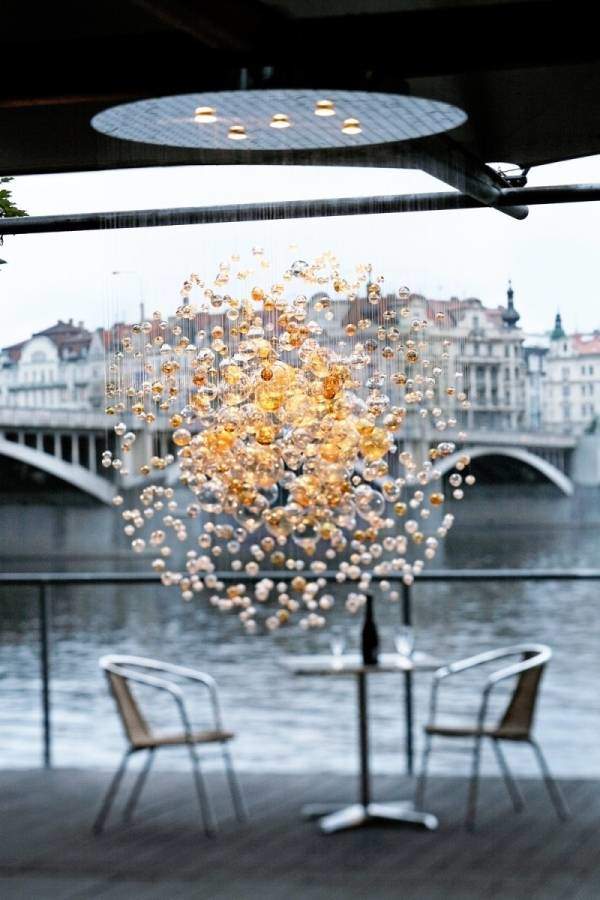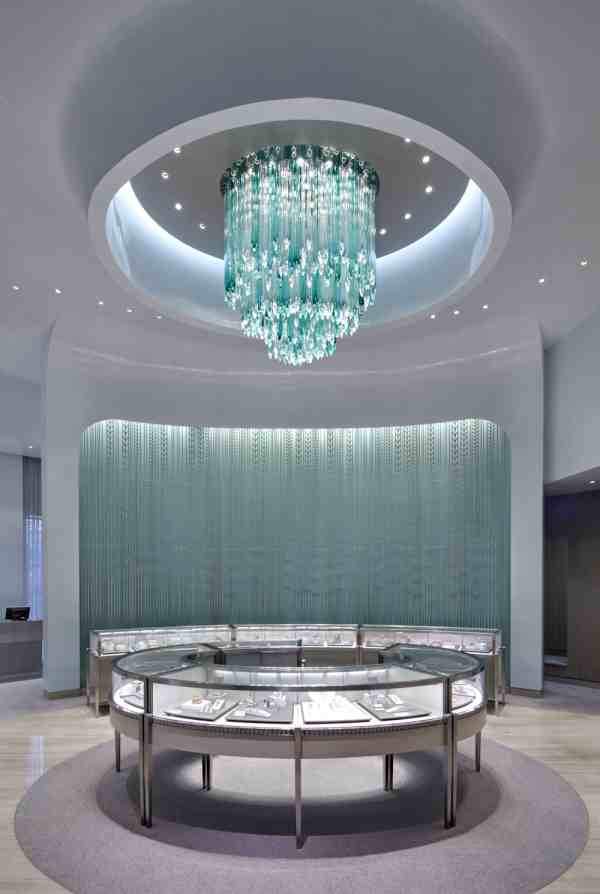 Tiffany & Co. Bellavit Store, Taipei icefalls, Tiffany teal by Jitka Kamencová Skuhravá.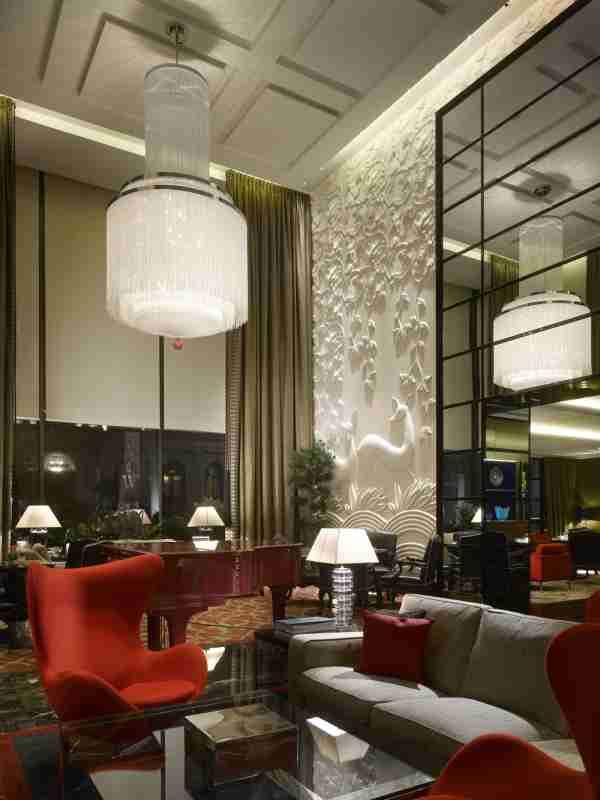 Four Seasons Hotel London at Park Lane, crystal chandelier by Daniel Jaček.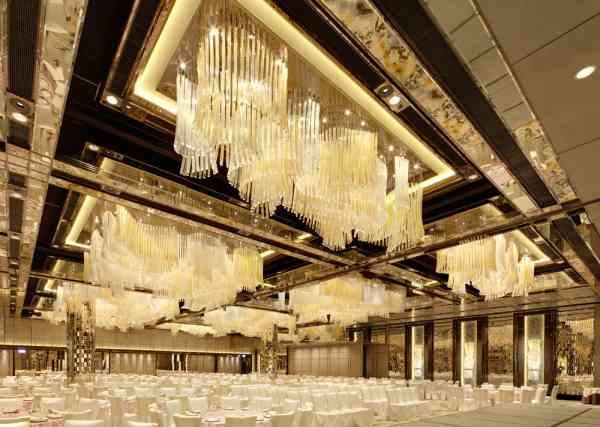 The Ritz Carlton Hong Kong, diamond sea by Katarina Kudějová Fulínová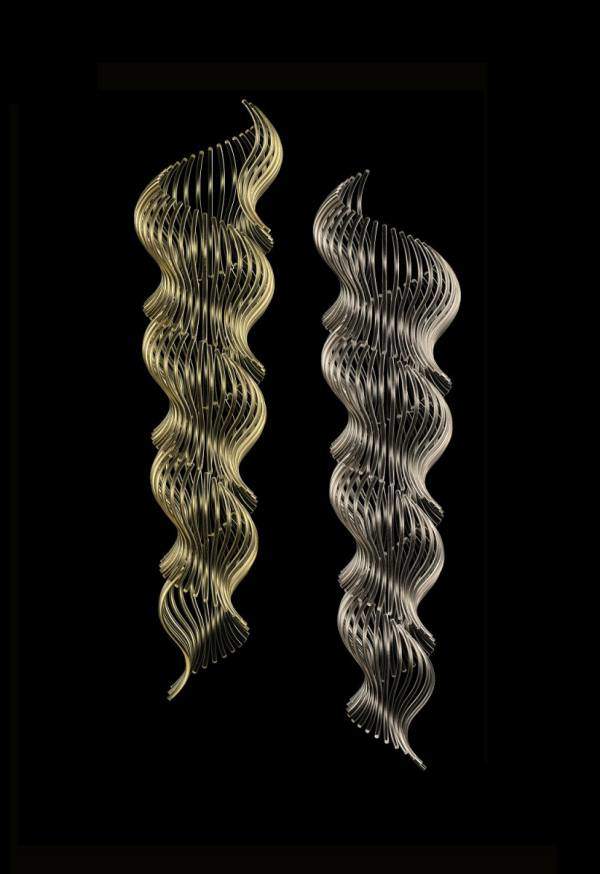 Glass is the magical material Lasvit primarily works with and the only material capable of capturing light at a supreme that causes it to bend and refract, reflecting the colours of the rainbow. This is why Lasvit enjoys introducing the infinite charming qualities of glass through light.
Custom-designed decorative light fittings
Lasvit's works of art consist of feature glass installations designed to tell a story. The custom-designed decorative light fittings are made from blown glass and cut crystal that enhance luxury contemporary interiors, as well as timeless lighting collections and glass sculptures for premium retail and the most distinctive interiors.
Lasvit's projects span the globe from the European metropolises of London, Paris and Prague, to the international cities of Moscow, Los Angeles, Hong Kong, Singapore and Dubai. Their scope varies from glass sculptures for private residences, to maginficent custom-designed lighting for the public areas of luxury hotels. It regularly collaborates with designers, architects and clients to help them realise their vision.
Design and installation service
With Lasvit, customers know that they are getting the best quality from an international company that promises to carry its service through from design to installation, paying attention to detail every step of the way.
As testimony to its wealth of experience examples of Lasvit's work can be seen in Europe, the US, the Middle East and Asia.
Europe:
The Four Seasons Hotel London at Park Lane, Boodles Savoy Hotel London, Shangri-la Hotel Paris, The Marmara Taksim Hotel Istanbul, Congress Centre Zlín, Kempinski Hybernska Prague and RP5 Hannover Casino Royal.
US:
The Four Seasons Los Angeles and Beverly Wilshire Hotel Beverly Hills, The Viceroy Hotel Miami, Mandalay Bay Las Vegas, The Forge Restaurant Miami, Trump International Hotel Las Vegas, Hotel Hermitage Le Vistamar Restaurant Monaco and Parx Casino Bensalem.
Middle East:
Dubai Metro, The Ritz-Carlton Dubai International Financial Centre, The Hyatt Capital Gate Hotel Abu Dhabi, The Four Seasons Hotel Ryiadh, Meydan Grandstand Royal Enclosure, Pullman Dubai Mall of the Emirates, Al Maa'red Wedding Hall ADNEC, At.Mosphere Grill and Lounge Burj Khalifa and Jumeirah Etihad Towers.
Asia:
The Ritz-Carlton and W Hotels in Hong Kong, Four Seasons Hotel Macau,China World Summit Wing and Fairmont Hotel in Beijing, Shangri-la Hotel Tokyo, Kerry Pudong Hotel Shanghai, Siam Kempinski Hotel Bangkok, Prince's Building Hong Kong, The Island Shangri-la Hong Kong, Tiffany & Co. Bellavita Store Taipei, City of Dreams Macao, The MGM Grand Macao, Shanghai Marriott Hotel Luwan, IFC Mall Shanghai Pudong, Courtyard Seoul Times Square, The Ritz Carlton Hotels in Shanghai and Shenzen, Trident Bandra Kurla Mumbai, Hilton Chennai, China Resource Company Building, Marina Bay Sands Singapore, International Commerce Centre – The Cullinan, Hilton and Marriott hotels in Baku, and many others.