Lasvit Group, founded in 2007, designs and manufactures innovative Bohemian crystal and glass lighting experiences. The company's founder Leon Jakimic created Lasvit with a single vision: to re-invent the world-renowned craft and quality of Bohemian crystal and glass design through ground-breaking innovation in design and execution.
Traditional Bohemian glass combined with innovative techniques and modern design
Lasvit's installations and glass art designs are created at the Lasvit Atelier in the Czech Republic. The centre, which is on the site of one of Bohemian's oldest glass factories, combines the finest traditions and craft in Bohemian glass making with world-class research and development facilities for glass design, technology, manufacture and engineering.
Glass Sculptures and light fittings for retail residential and hotel interiors
Lasvit's work covers a range of different areas, including glass sculptures in private and public areas, as well as light fittings for luxury retail, residential and hotel interiors, and many more.
The Lasvit Group has five centres of innovation, including: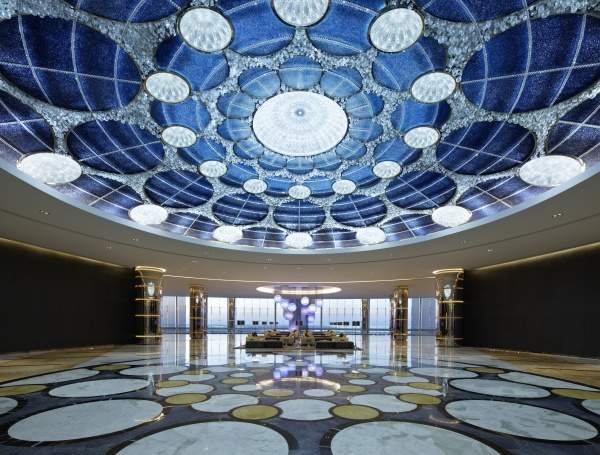 As the first Jumeirah hotel to pop up in Abu Dhabi, Etihad Towers features smart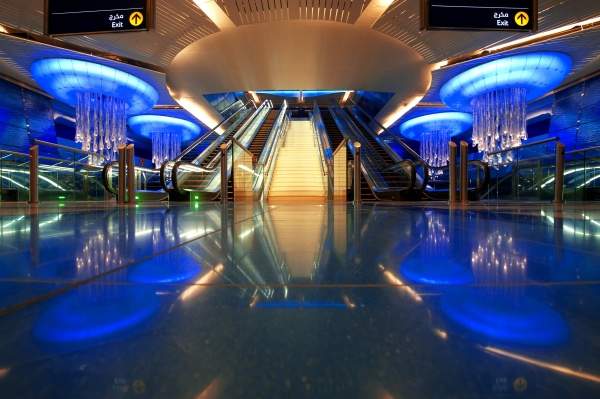 architecture and innovative style and design perfectly suited to the chic city.
Located beneath the Burjuman Mall, the Khalid Bin Al Waleed Station, familiarly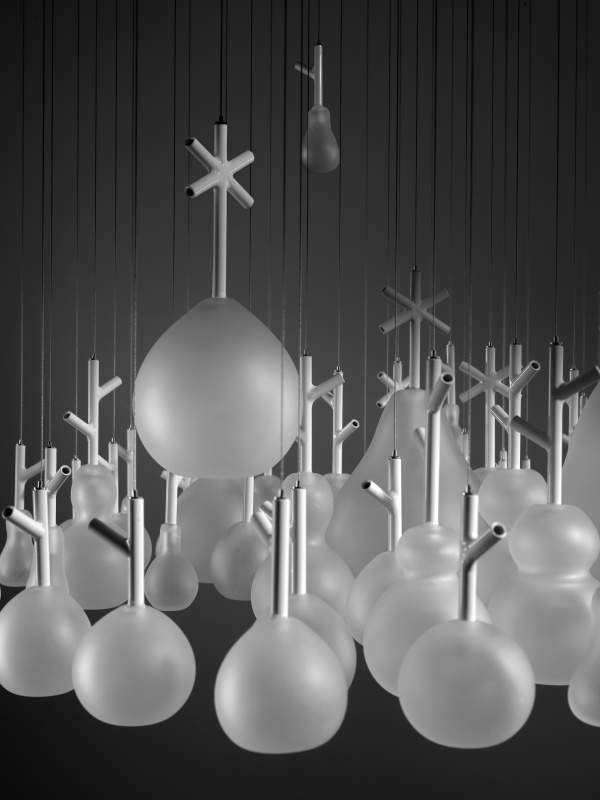 known as Burjuman metro stop, provides service for the busy areas of the mall,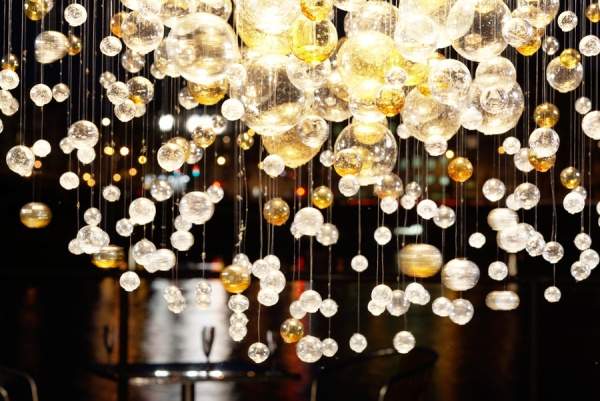 Bank Street, and a number of diplomatic missions.
Lasvit Contemporary: innovative new platforms of crystal and glass art installation
Lasvit Architectural Glass: ground-breaking glass design technology, which transforms conventional architectural glass into spectacular modular systems, such as the wave panels
Lasvit Home Collection: iconic glass and crystal lighting designs for the home
Lasvit Classic: classic glass and crystal experiences re-invented for today's environments
Lasvit Glasswear: art pieces created in bespoke creative partnerships with leading Czech and international glass designers
Academy for crystal and glass design
In keeping with Leon Jakimic's vision for celebrating and driving innovation in creativity, the Lasvit Academy has been created to further support and develop the skills of the finest students in crystal and glass environmental design.
Glassmaking workshops
Anyone can learn about the process of glassmaking with the Lasvit Glass Experience. This is the perfect opportunity to work with glass for the first time and fulfil that creative urge. Lectures take place where attendees can gain some historical insight, as well as watch professionals demonstrate different skills.
Participants will then create their own glass pieces by using different techniques, including glassblowing, fusing, flame working and cold techniques, such as engraving, painting and sandblasting.
Partnerships with architects, designers and property entrepreneurs
"This environment of dynamic creativity has drawn world-class talent to Lasvit and enables us to partner with the world's leading architects, designers and property entrepreneurs," explains Leon Jakimic.
"These creative collaborations enable our partners to realise their creative vision for the world's finest architectural environments; be it through iconic, classic designs or breathtaking contemporary creations in glass and crystal."
About Lasvit
Based in the Czech Republic, Lasvit also operates internationally, with ten international offices across Asia, the Middle East, Europe and the US. The latest venture, a new office in Sao Paolo, opens in 2012.
Lasvit's commitment to creativity and innovation has resulted in award-winning creative collaborations with some of the world's most ground-breaking designers, including Oki Sato of Nendo Studio and Ross Lovegrove.