EeStairs is a modern custom staircase manufacturer. Our considerable expertise in staircase design sets us apart. We work closely with architects and designers, providing them with realistic renderings of the staircase design prior to fabrication. Our skilled design and fabrication and installation teams strive for perfection in each and every case.
Customised staircases for corporate and residential buildings
Although the art of stair-making has been around for generations, rarely has one feature within a property offered so much potential for expressing individuality. There is significant scope, both within the structure and design; stairs can be straight, helical, spiral, single-flight, multi-flight; with or without a plinth; with or without stringers and handrails; in wood, steel and glass; cantilevered or suspended.
Moreover, by working with architects, interior designers and end users, it is possible to allow them creative freedom to deliver a customised solution for both corporate and residential buildings. As stair designers, we can experiment with colours, materials, structural design and positioning to deliver a central feature.
Helical and floating staircases
The possibilities are almost endless. From helical staircases, which lead you upstairs in a flowing arc, to elegant floating staircases, where the treads are fixed to a wall without visible stringers, making them appear to float, you are only constrained by your imagination.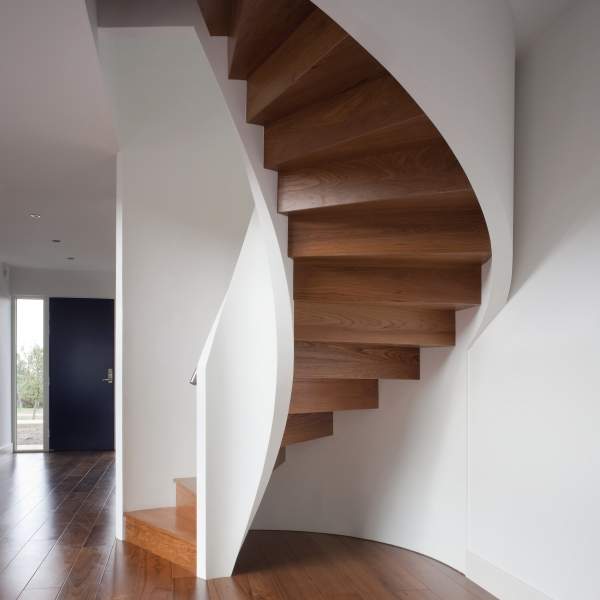 EeStairs is a custom staircase manufacturer.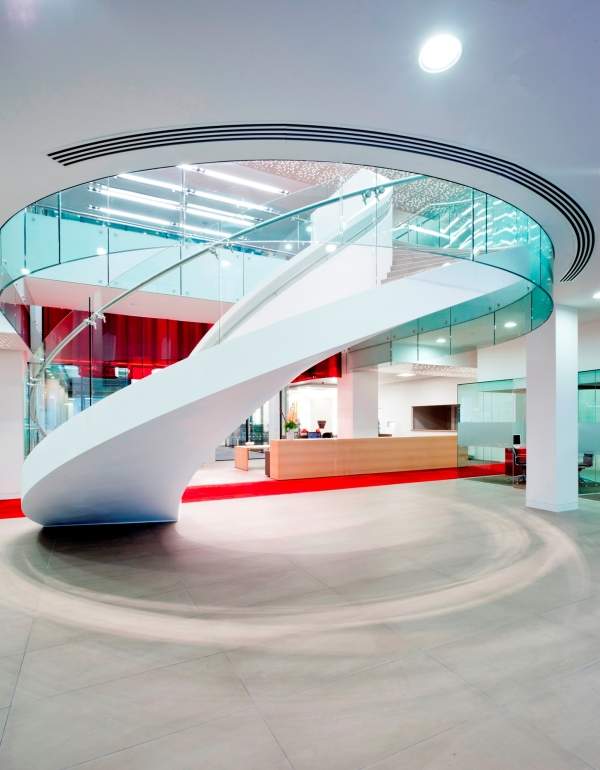 We can deliver customised solutions for staircases in corporate or residential buildings.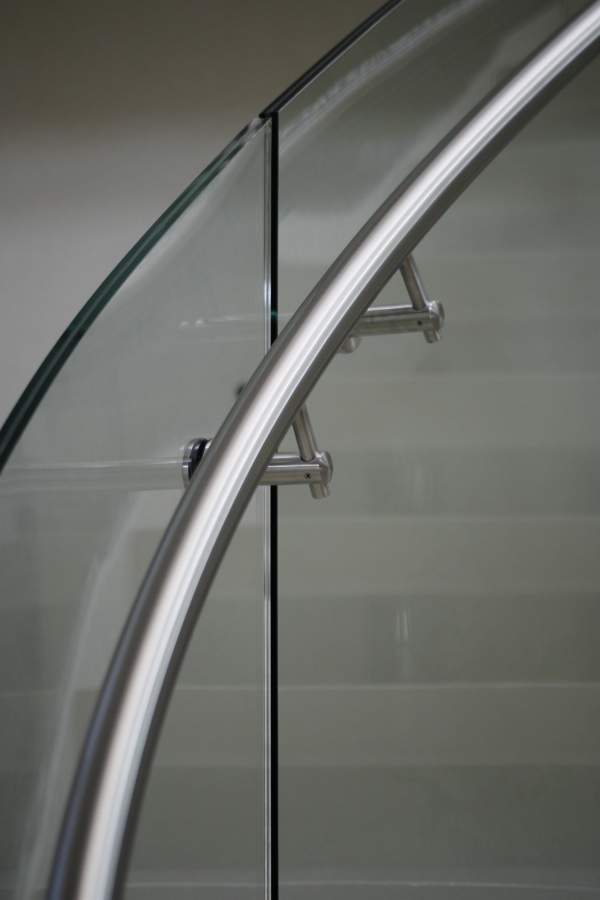 From helical staircases to floating staircases, we can provide the ideal solution for your space.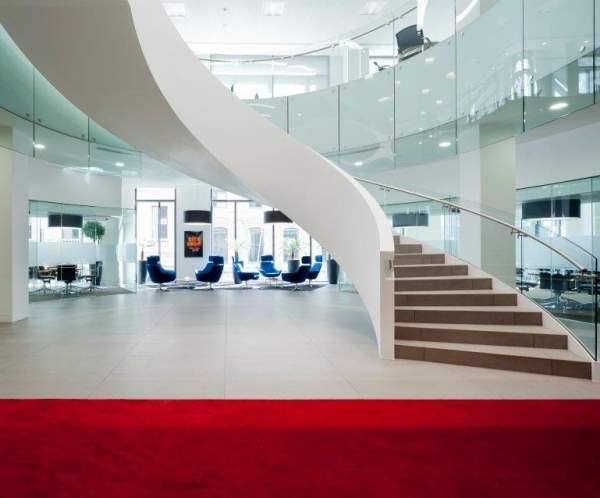 EeStairs designs and manufactures helical staircases for commercial applications.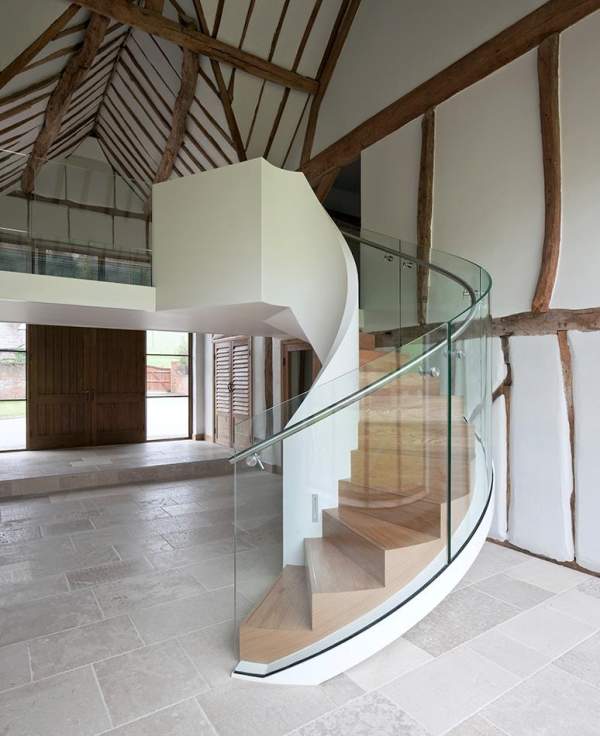 Helical staircases from EeStairs are also ideal for residential settings.
We have considerable experience of bringing to life architects' designs or taking a construction drawing from a contractor and interpreting it accurately. We know what making and installing a staircase involves – it's all we do. We operate quickly to ensure that projects are delivered on time and, throughout, keep you fully informed so that you know what to expect at every stage of the project.
Functional yet stylish staircases
Primarily, staircases are functional items; they afford the practical use of space and provide the link between different parts of the building. But just because they are functional does not mean they shouldn't say something about you the designer, or you the building owner. The way you choose the location, how you light the area and the materials you choose for the construction of your staircase can all be personal to your building. Get those right, and incorporate them within a distinctive design, and there is no reason why your staircase should not become your own practical and personal work of art.
EeStairs aims to make every staircase something special, whether through custom design for specific requirements or utilising one of our wide range of standard design staircases. At an early stage you will see what your design will look like through the visuals we present, and we can work together to modify the finished product in light of budget, structural demands or site constraints without losing the spirit of a design.
The range includes:
The Moon staircase, whose floating treads are ingeniously machined, removing the need for thick treads and giving it an unusual and stylish appearance
The MindStep staircase, a sustainable option with treads and balustrades made from bamboo
The practical, contemporary XtraLight staircase, whose aluminium treads are much lighter than other tread materials
Custom design service
If you're looking for a unique staircase, or perhaps already have a design in mind, but it needs some refining, EeStairs is the perfect partner to work with you. We can do almost anything in terms of design, materials and implementation, including creating your dream staircase. Our custom design service can bring your ideas to life. While never losing sight of what is practical and feasible, we like to give creativity and innovation free rein. Together we will produce a fascinating staircase that everyone will admire.