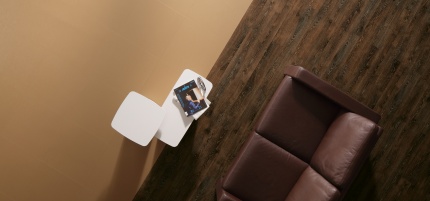 Debolon specialises in designing and creating high-quality, functional and stylish vinyl flooring. It works with architects, contractors, planners and shop constructors to install rolled and modular flooring, and stair systems. Furthermore, the company prides itself on its commitment to the environment and its role in encouraging the conservation of resources.
Debolon is based in Dessau, a stone's throw from the historical Bauhaus. Debolon produces ecologically progressive premium vinyl flooring, and is the world's first vinyl flooring manufacturer to completely eliminate the use of phthalates as plasticisers. For a floor space of 2,000m² or more, Debolon can supply rolled flooring in specifically requested colours, to suit any interior design concept. Its M 500 V Silence modular flooring collection comes in five formats and 61 designs, including authentic-looking wood, stone and leather.
Award-winning modular vinyl flooring
Debolon's dedication to top-quality appearance, true-to-life qualities and sustainability means that its our modular flooring collection stands out as an icon of design. This has been confirmed by industrial recognition, most recently the German Design Award, the Good Design Award and the Interior Innovation Award. Debolon was also recently included in The Green Design 100 list.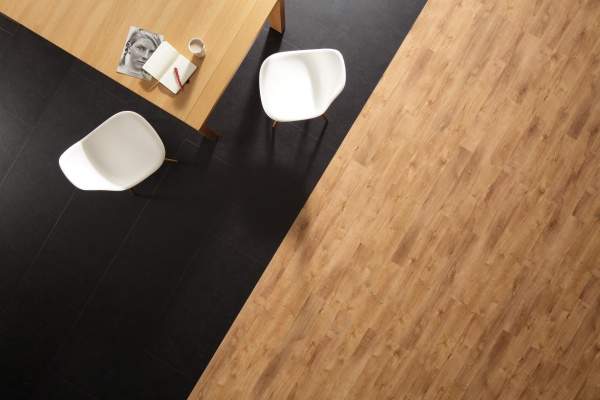 Debolon's M 500 V Silence modular flooring collection is characterised by 61 individual surfaces in five formats in high-quality stone, leather and wood designs.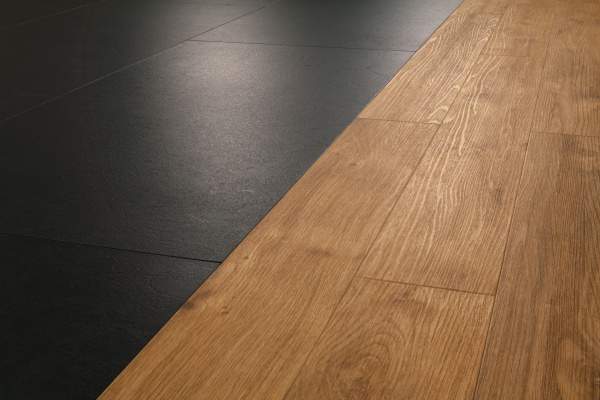 Separate zones with style: module combination slate stone design and natural oak board.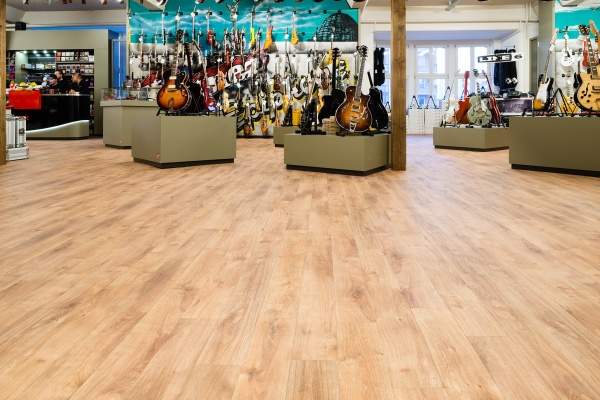 Different wood designs from the M 500 V Silence modular flooring collection were laid over six floors in the JustMusic flagship shop.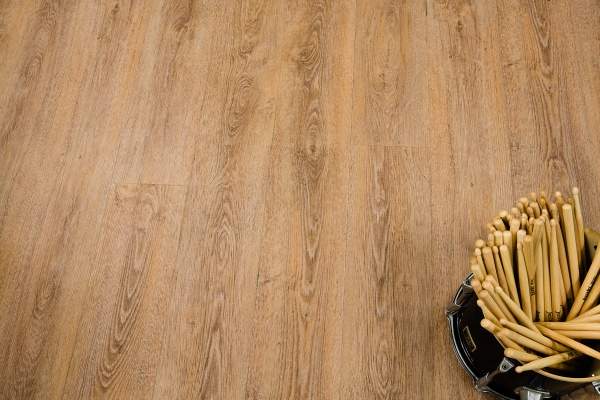 Vinyl meets music: the wood designs on the floor space make for pleasantly low-key flooring next to the music instruments.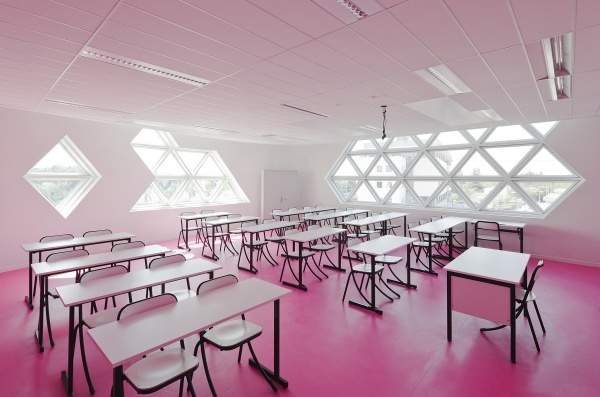 Georges-Freche School of Hotel Management: beginning from an area of 2,000 square metres Debolon can already individually manufacture the finest colour nuances – a special pink, for example. Photo: Sergio Pirrone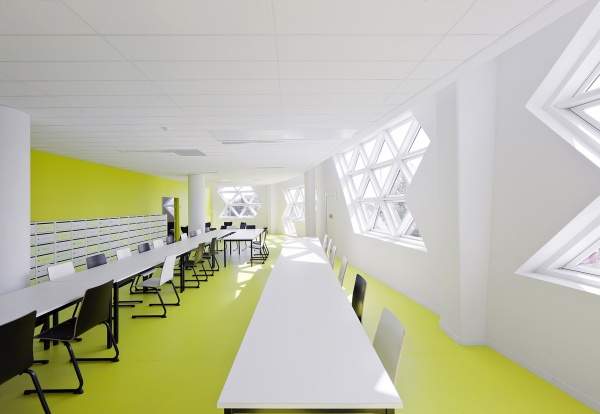 The 'greenest' vinyl comes from Dessau. Debolon is the first manufacturer to supply a vinyl flooring that does entirely without phthalates as plasticisers. Photo: Sergio Pirrone
Vinyl flooring with sound reduction
After considering a hard floor covering, the building owner of the JustMusic flagship shop in Berlin finally chose vinyl. The decisive factor for the M 500 V Silence was its integrated impact sound reduction. Two sizes and six different wood designs from the M 500 V Silence modular flooring collection were laid over six floors in the 7,000m² shop on Moritzplatz.
In addition to its design variety, premium vinyl from Debolon has many functional advantages in the JustMusic shop. Its dimensionally stable product structure and special wear-layer thickness make it very robust. Neither detergents nor light nor moisture can easily harm the flooring.
Neon vinyl flooring
The Georges-Freche School of Hotel Management in Montpellier was inaugurated in 2012, and wanted something special for its floors. Debolon and the interior designers of Studio Fuksas worked together to install 11,000m² of vinyl flooring in neon yellow, orange and magenta. The high-grade Acoustic Prestige vinyl flooring was created to match specific colour requirements.
The colour of the flooring depends on what the room is used for, and was a particularly simple and cost-efficient way to help differentiate rooms. The integrated impact sound insulation means that the acoustics are particularly effective. The thickness of the top layer makes the floor and design extra-resilient.