Safi is the Italian leader in the production of custom-made mast climbing work platform (MCWPs), material hoists and elevators for transporting personnel.
Our portfolio includes self-lifting single and double column scaffolds, hoists, and construction lifts.
Safi's products are tailored to the customer's technical specifications, and our global distribution network enables us to operate and provide a full support service worldwide.
Custom-made mast climbing work platforms
SAFI offers a specialised range of self-propelled sledges and pinion rails, as well as self-lifting bi-column scaffolds that range from 18m to 200m in height.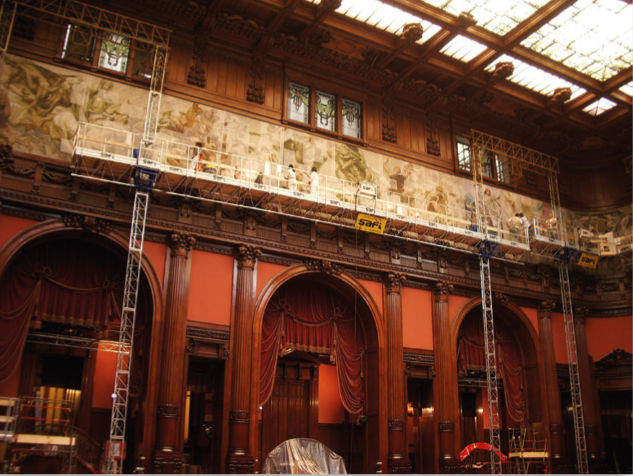 Safi manufactures mast climbing work platform (MCWPs), material hoists and elevators for transporting personnel.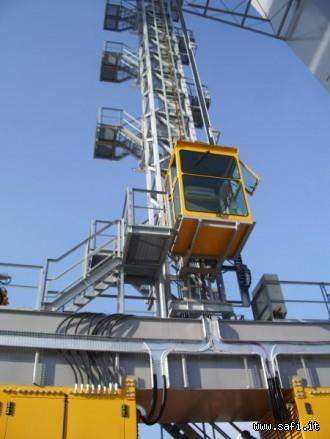 SAFI lifting platforms transport goods and personnel in mining applications.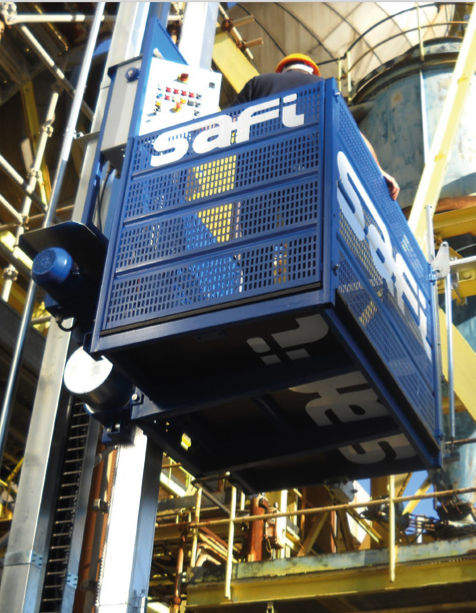 Oman has released new guidelines for the hotel staff and guests as the hospitality industry start preparations to resume operations.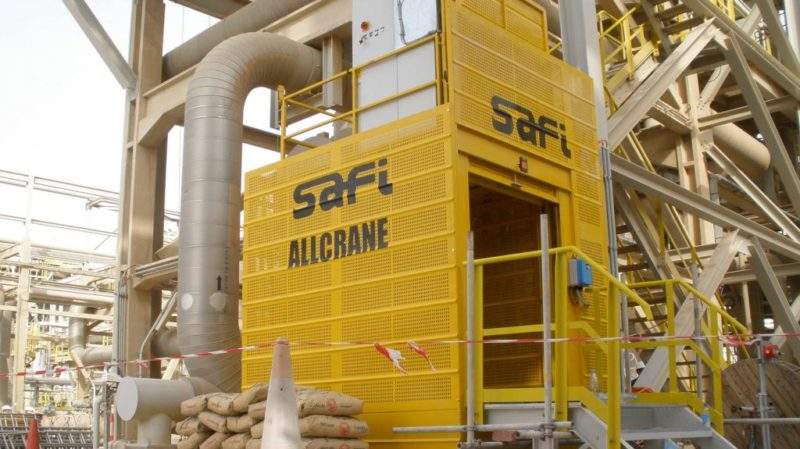 All models are flexible in height, length and strength, allowing significant time savings both in assembly and workmanship on-site, reduced transport costs and decreased costs for stock storage.
The bi-column version can also be equipped with a kit that allows you to transform the bridge into two single-column platforms.
Our compact, easy-to-maintain MCWPs reduce assembly time, transportation costs and covering space while offering increased safety and stability. They also result in fewer accidents in comparison to a standard 'static' scaffoldings system.
Customised pinion and rack construction lifts
The modular SAFI pinion and rack construction lifts can be used in the construction and industrial sectors.
The hot galvanised steel structure ensures a high level of resistance, and the simple lifting system makes them suitable for safely transporting both people and materials. Construction lifts can be installed both inside and outside the wells, so there is no need for tower or mobile cranes, or civil rope lifts.
Suitable for different types of Safi machines such as work or transport platforms, our rack and pinion construction lifts offer reduced time, insurance and labour costs; ensured safety and quick project delivery.
SAFI lifts can be customised according to client requirements and specifications and used and / or installed in temporary or permanent projects, including:
Elevators for refineries, offshore sites, cooling systems, and dams
Lifts for grain industries
Storage lifts for various silos
Gas storage and torchlight lifts
Industrial lifts for industrial chimneys
Heavy-duty passenger and material hoists
SAFI lifting platforms have been designed and developed for the carriage of both goods and personnel.
Features of our material and passenger hoists include:
The ability to control the machine by on-board command, a ground control panel or a call box
Easy-to-install since there is no standard protective fence for building lifts
Cost-efficient alternative to the classic building lift
Ease of transport, handling and installation on-site
In the bi-column version, our new VISION MC-PC model offers a maximum capacity of 5,000kg.
Explosion-proof lifts for hazardous environments

SAFI's explosion-proof elevators feature pinion and rack technologies and are designed to meet heavy transport requirements and maintain high levels of safety in hazardous areas.
A wide range of lifting and load capacities enable us to provide our client base with efficient materials and personnel lifting solutions in many areas such as wind turbines, fertilisers, offshore mobile platforms, gas and oil refineries, natural liquefied gas (LNG) silos, chemical facilities, cement plants and underground tunnels.
All elevators are manufactured in accordance with the European Union (EU) and international regulations for ATEX and similar areas. Cabins and vertical elements can be customised to achieve a high level of both performance and design reliability.
In order to ensure a high level of worker safety, Safi also offers solutions for an automatic descent without operator intervention in the event of power shortages, fire or staff emergency.
Aerial platforms for vehicles
Since 2011, SAFI Aerial Platforms has offered a range of telescopic, articulated and jib platforms for industrial vehicles. We are also provide custom-build aerial platform trucks based on the specifications of the client.
All our platforms are built and tested according to European directives and standards.
Safi Aerial Platforms is part of the SAFI Group, a leader for more than 50 years in the work platform and hoisting equipment markets.