De Jong Holland supplies high-quality material and passenger / goods hoists, warehouse elevators for storage and distribution facilities, as well as hoists for industrial environments.
All hoists are developed and produced in-house and fully compliant with all required legal and technical standards.
De Jong Hoists are flexible, easy-to-use and very reliable. They have proven themselves at many construction projects, industrial complexes and logistics centres in the Netherlands and overseas.
Material hoists for construction applications
De Jong Holland provides suitable material hoists for any construction project. With a capacity of 300kg to 2,000kg, a platform size of 1.5m x 1.5m to 4.2m x 1.5m, and a maximum height of 150m, there is a solution for every project.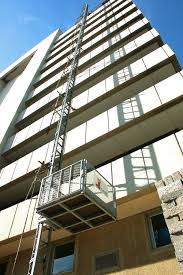 De Jong 500kg material hoists are suitable for applications in the construction sector.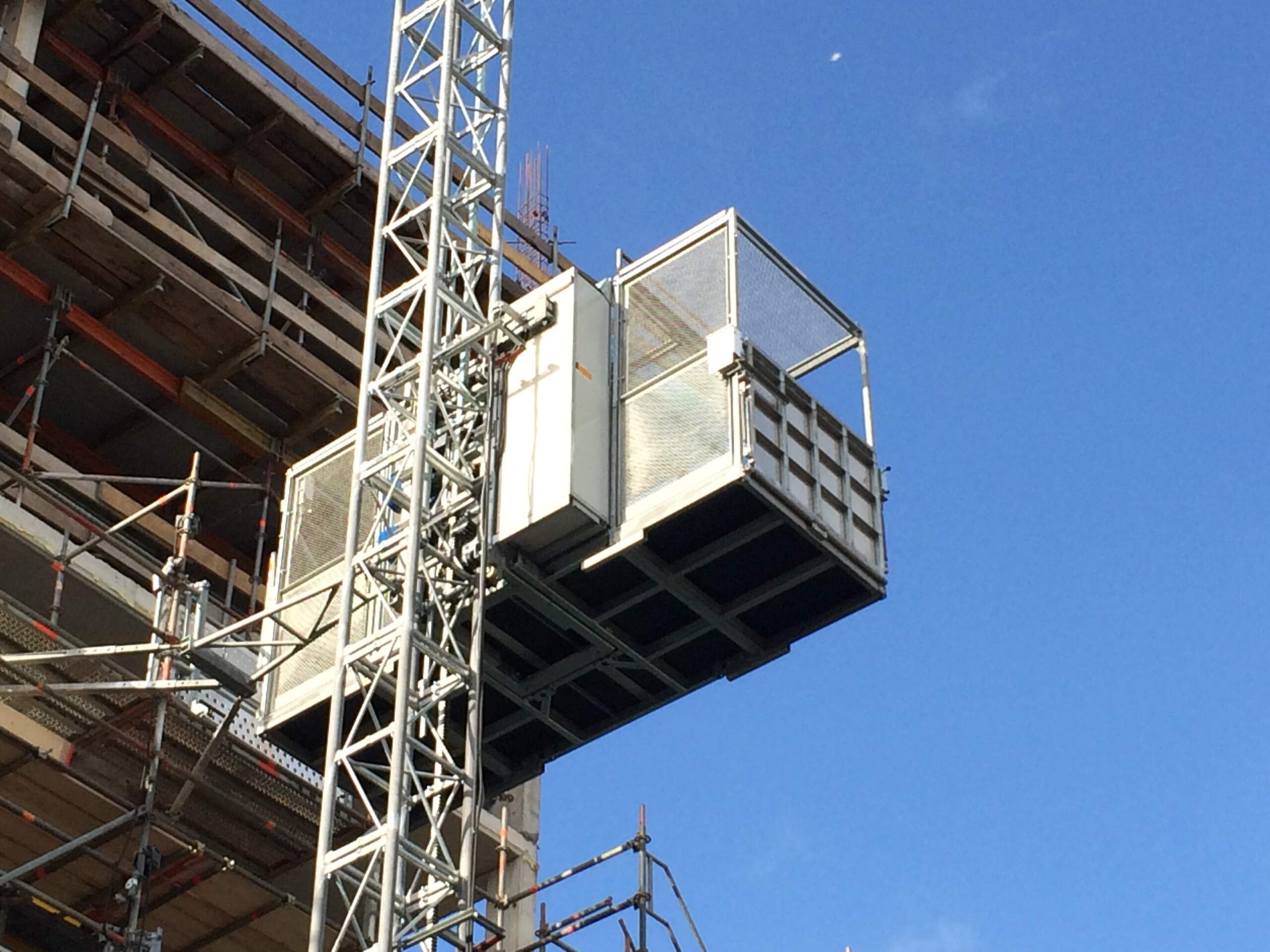 De Jong 2,000kg passenger / goods hoists offer a maximum lifting height of 150m.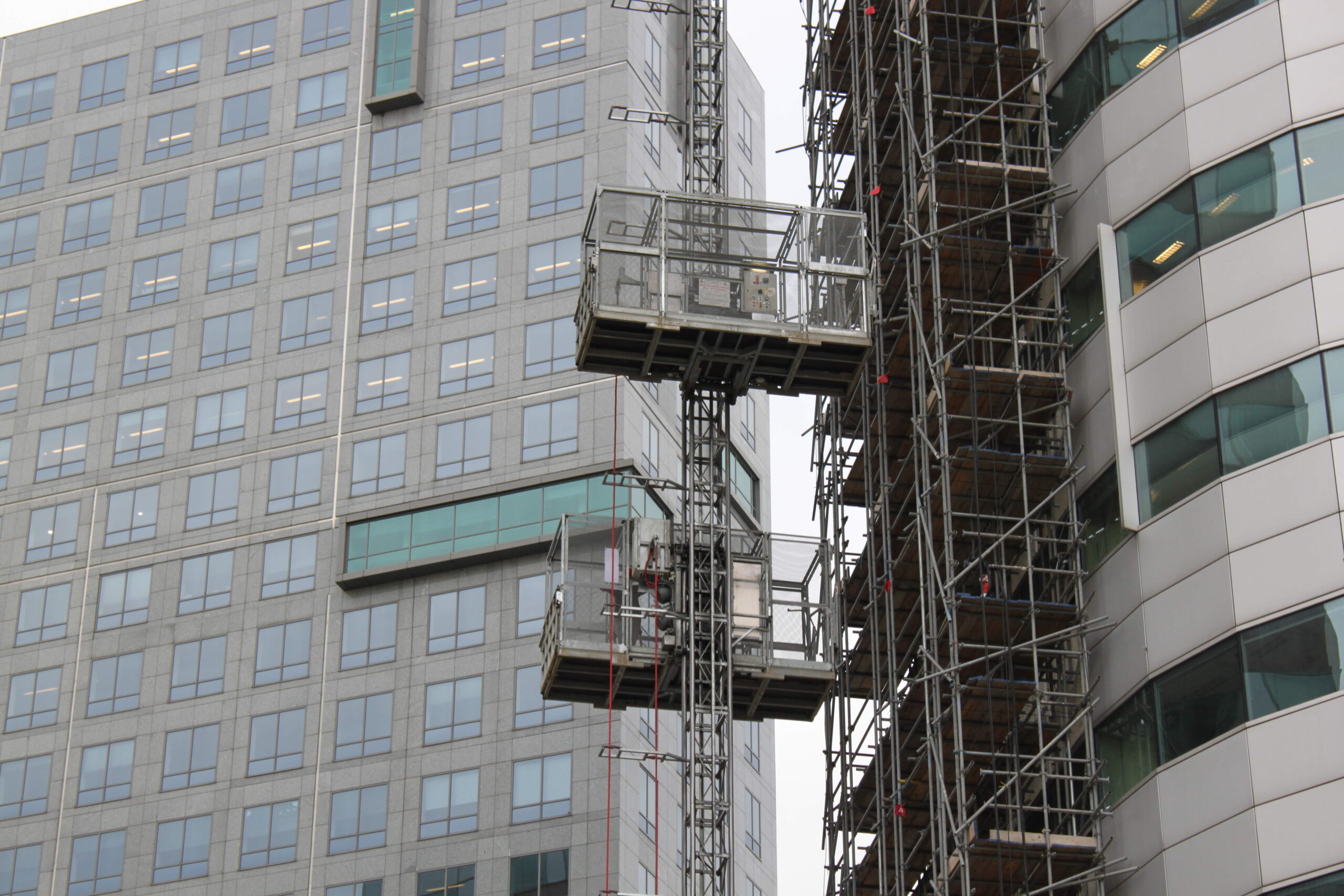 We offer two different variants of our passenger / goods hoists.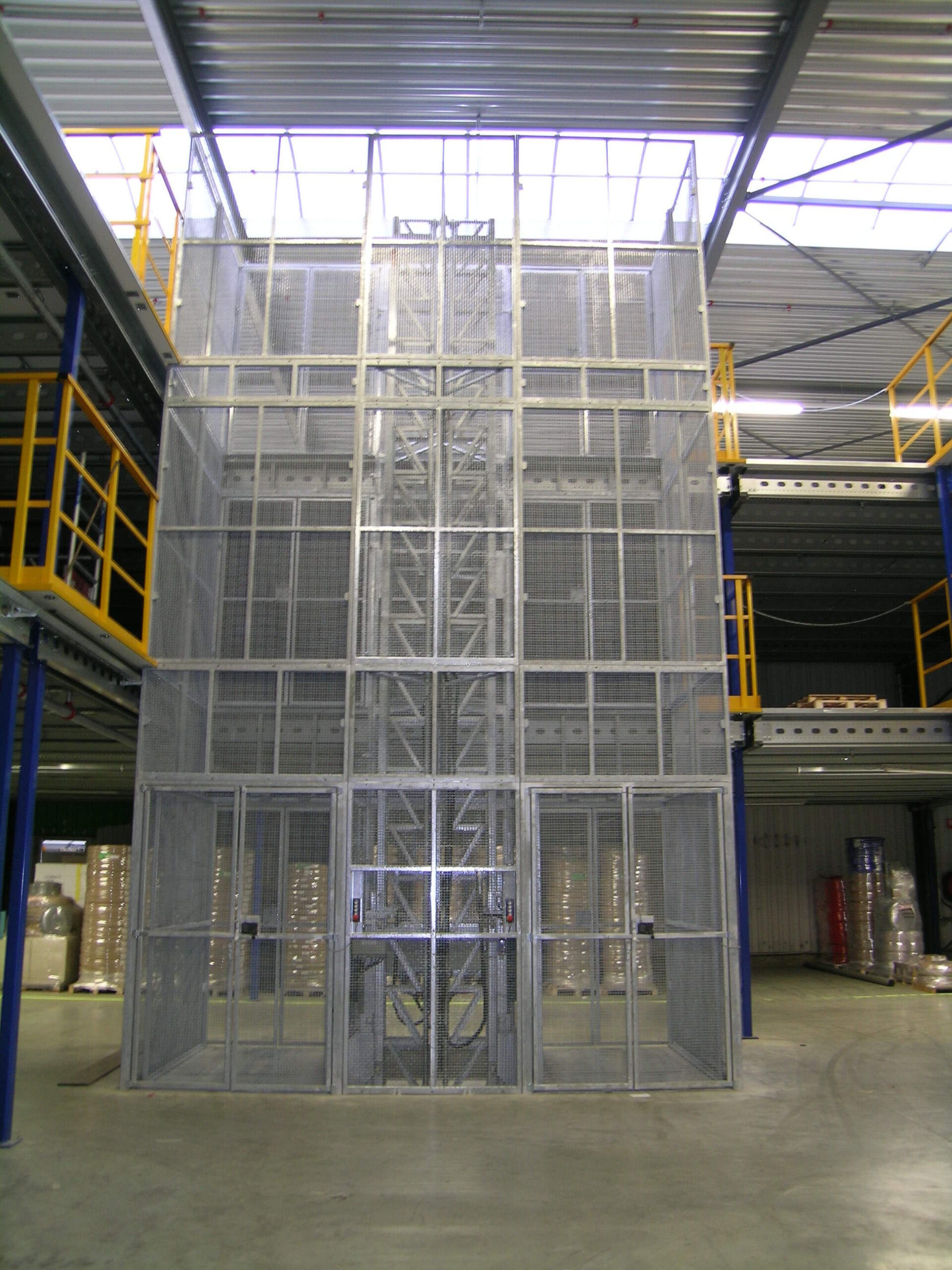 The De Jong 750kg warehouse elevator is available in twin formations.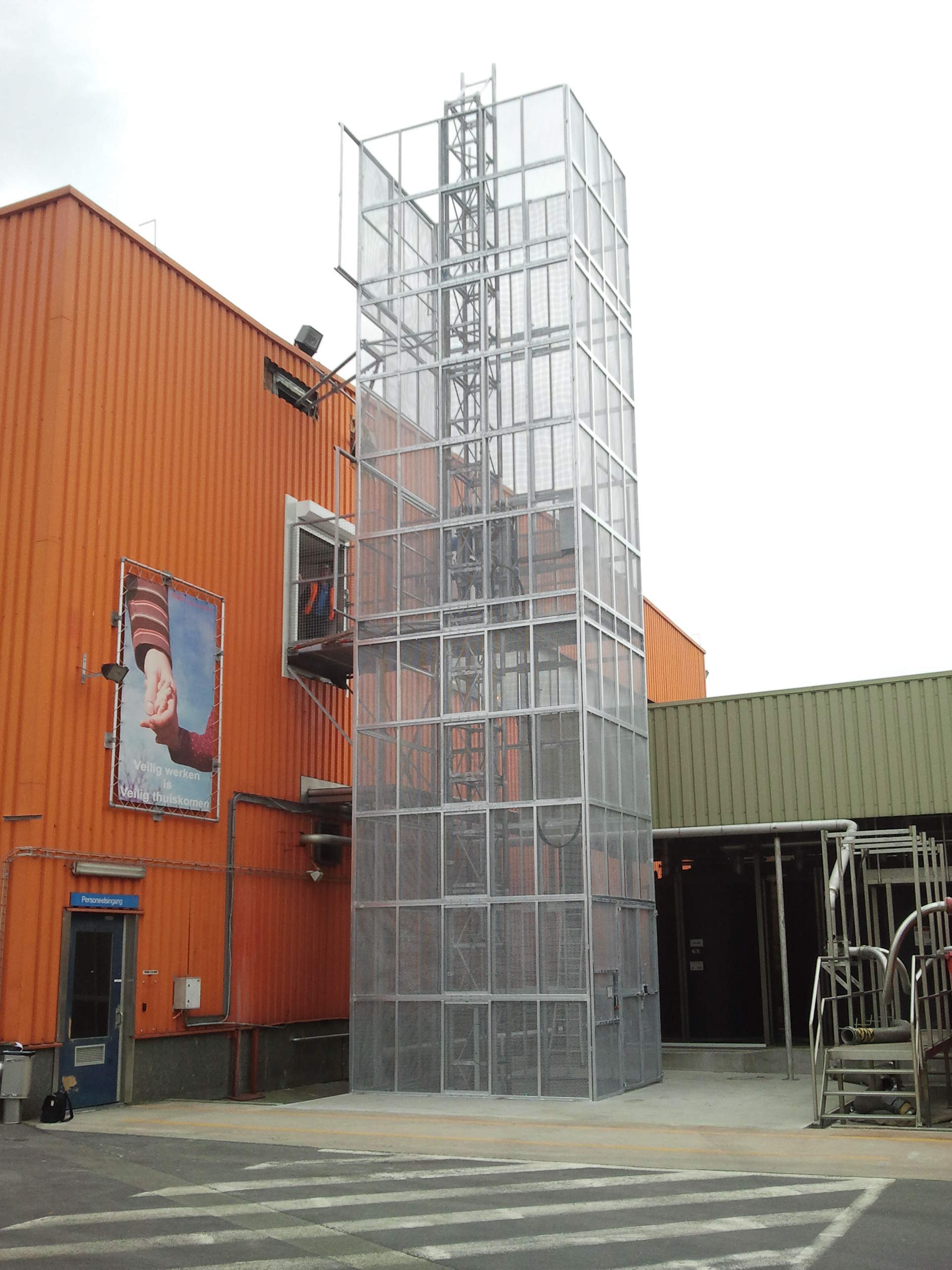 De Jong 1,500kg warehouse elevators handle materials in storage facilities or distribution centres.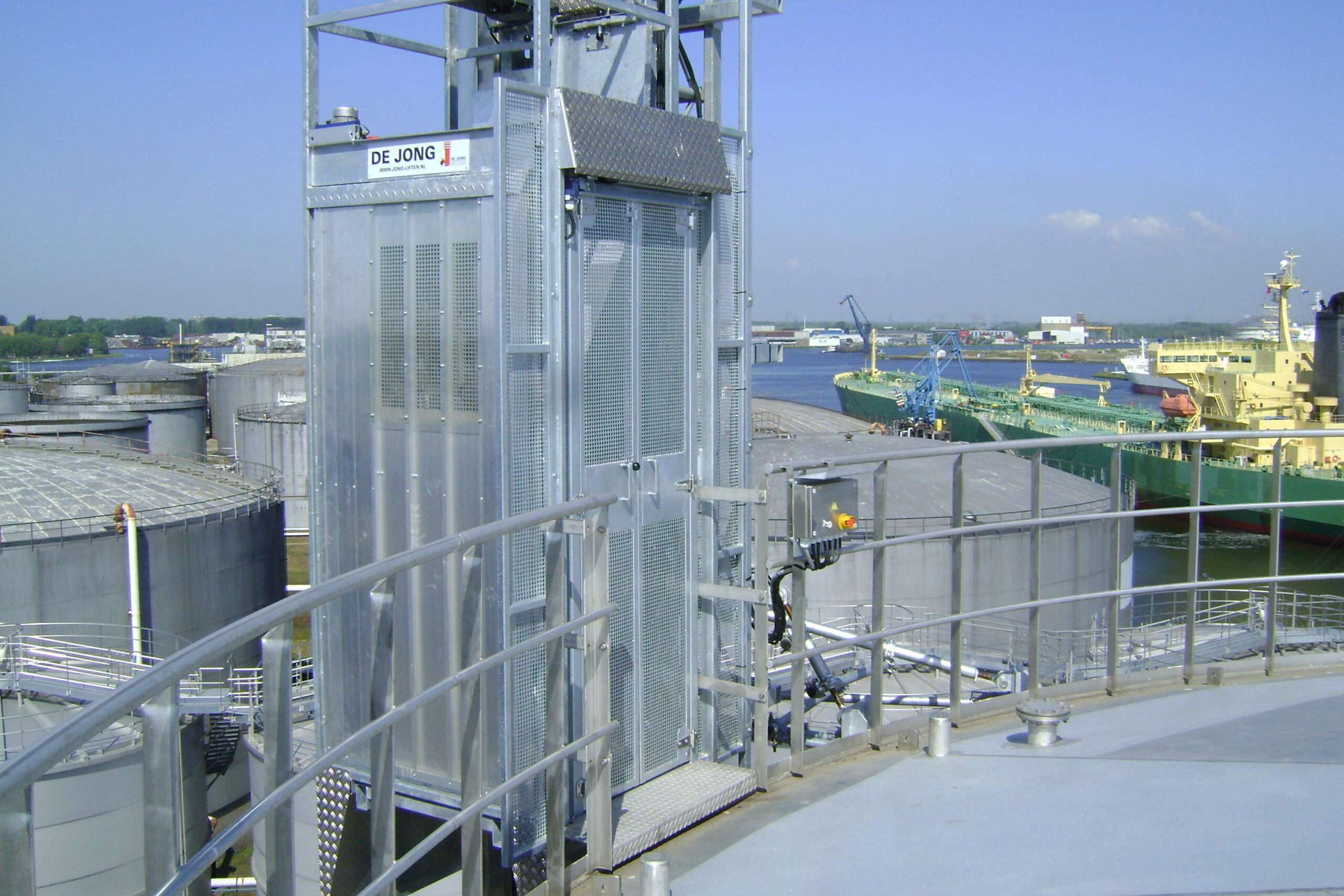 De Jong industrial elevators are custom-built to meet your specifications.
De Jong constructions hoists are well known for their durability, safety and reliability. Our products comply with machinery directives and are tested for compliance with the national and European (NEN-EN) quality standards.
Hoists for handling passengers and goods
Our range of passenger and goods hoists varies from compact to large, with a lifting capacity of 300kg to 2,000kg and a platform size from 1.5m x 1.5m to 4.2m x 1.5m. The maximum lifting speed is 24m/min to 60m/min at a maximum height of 150m.
The passenger and goods hoists are built in compliance with machinery directives NEN-EN 12159 and 2006/42/EC.
There are two product lines: the PT series with an open cab and roof with a hatch for the transport of long objects, and the HP series with an enclosed cab for comfortable and faster transportation of goods and passengers.
Customised warehouse elevators for material transportation

De Jong Holland's SL series of warehouse elevators are built to meet your specifications.
They are custom-built for transporting materials in a warehouse, storage facility or distribution centre, both indoors and outdoors.
The lifting capacity of the SL series is 300kg to 2,000kg, with a platform size fit for your needs.
A De Jong warehouse elevator is built to meet all legal standards, with durability and safety in mind.
Industrial elevators for transporting passengers
De Jong industrial elevators are designed for high-performance transportation of passengers, specifically in industrial sectors where safety and reliability are required.
All the industrial hoists are built out of high-quality materials according to your requirements, and all the steel components are hot-dip galvanised and floors and roofs are fitted with indestructible non-slip metal plates. This makes our hoists resistant to all climate conditions, even in surroundings where guidelines for potential explosive atmospheres (ATEX) are applicable.
All industrial elevators are compliant with the NEN-EN 81-43 standard and can be delivered in full compliance with NEN-EN 81-1.
About De Jong Holland
Established in 1919, De Jong combines experience with Dutch craftsmanship to produce high-quality hoists that will meet all your requirements.
Please use the form below to send us your business enquiry.