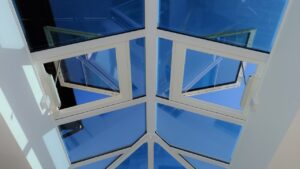 Rocburn is the fastest growing electric and manual window opening and ventilation specialist. Rocburn is dedicated to providing its customers with superior ventilation solutions to meet their specific requirements. Whether you are looking for plug-in electric window openers for a hard to reach skylight or traditional window openers for your conservatory, Rocburn can help.
Electric, single-chain and twin-chain window openers
Rocburn provides electric, single-chain and twin-chain window openers for commercial and domestic applications. The offering includes plug-in electric window openers, manual window openers, automatic smoke ventilation systems and fitting and repair services for window openers.
Rocburn has a range of electric window openers, single-chain openers, twin-chain openers for larger windows requiring two push points and linear actuators for rooflites and large heavy windows.
Single-chain window openers
Rocburn has many single-chain window openers, including: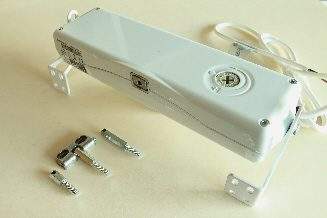 ACK4 is Rocburn's most popular electric window opener. It is manufactured in Italy by TOPP movement and the motor is used in both domestic and commercial property.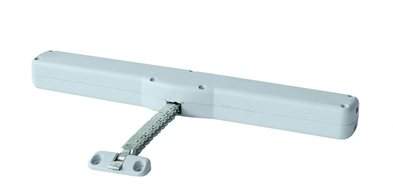 Eltral Ks30/40 is an electric window opener that is suitable for windows from 200mm. It has a powerful 300N push and pull force and 1,000N locking force.

The MAX linear actuator is an electric linear window actuator with a powerful motor for heavy windows.

The ST70 temperature control panel and rain sensor.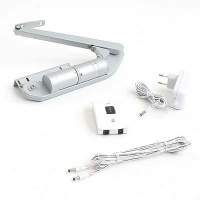 Basic Venset electric window opener kit.
ACK4 230V or 24V electric window opener
MAC4 window opener
C20 window opener
Supermaster heavy duty window opener for windows requiring a large opening
Sintesi electric opener
Quasar, Quasar L, Vega, VCD and ACI window openers with small profiles when space is an issue
Eltral KS30/40 window opener with built-in remote option
Twin-chain window openers for large windows
The 24V twinmaster window opener is suitable for smoke control and large heavy windows, while the C240 is for wide windows and roof vents and the twinpower master is for large windows.
Linear actuators for roof vents and dome windows
Rocburn has the max actuator for roof vents and domes, the rack actuator for vents or domes and dual and double rack for heavy vents and dome windows. The SL60 actuator and PL linear window openers are for large heavy windows, roof vents or domes.
Panels and switches
Rocburn's selection of panels and switches includes:
Smoke control panels
Smoke alarms
Fireman's override switches
AOV smoke ventilation
Automatic opening vents with ST70 climate control panel
Automatic closing with thermostat control and rain sensors ideal for conservatories and orangeries
RRT remote control window opener options
Keyfob remote controls
Electric window openers
Venset electric window openers are designed in Denmark and are a popular and cost-effective solution for windows in hard to reach places.
These can be particularly useful to the elderly or less able, where either a well-located panel switch can be used or a remote control which can operate up to five windows together or individually.
Typical applications are windows above desks or over kitchen work surfaces, windows obscured by blinds, loft conversions with skylights, windows high up on landings and over staircases.
Electric window openers are used in the home, office, schools, care homes, conservatories and orangeries.
Venset electric window openers suit outward windows, including skylight windows such as Velux and Fakro and top-hung fanlight windows over 400mm high.