Weyerhaeuser is one of the world's largest integrated forest products companies, principally engaged in the growing and harvesting of sustainable timber as well as the manufacture, distribution and sale of forest products. Flagship products in Weyerhaeuser's European portfolio are Lyptus®, the sustainable alternative to tropical hardwood and ForrestarTM, a range of responsibly sourced plywood products.
Sustainable eucalyptus hardwood
Lyptus is harvested from responsibly managed eucalyptus plantations in Brazil. As the trees can be grown and harvested within 16 – 18 years, compared to the 60 years it takes some tropical species to mature, Lyptus provides a truly sustainable choice for any application where a certified tropical hardwood or higher value temperate species is preferred.
The high quality, flexibility and stability of Lyptus make it ideal for a diverse range of applications, such as architectural millwork, residential and commercial furniture, decking and panelling. Sold in 16 countries worldwide, Lyptus is readily available through a network of distributor partners.
Lyptus key features and benefits inlude: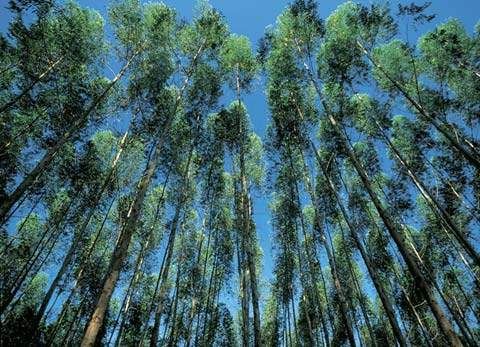 Weyerhaeuser grows all of its trees on sustainably managed plantations.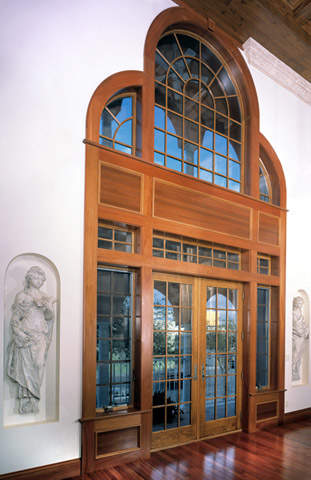 Lyptus is a high-quality and sustainable alternative to traditional tropical hardwoods.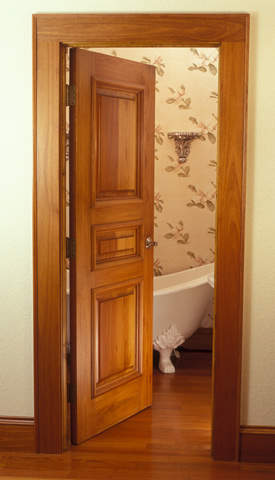 Lyptus is extremely stable and has excellent turning properties.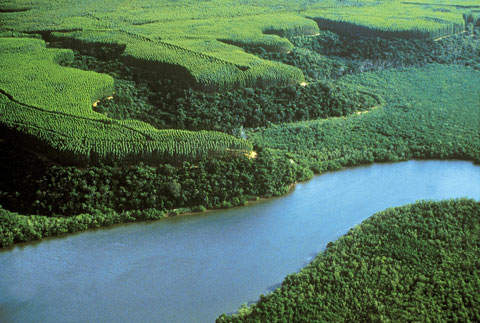 Forrestar plywood is sourced from responsibly managed mills in Uruguay.
Lyptus lumber is PEFC certified including mill Chain of Custody (COC BR226385) certification
The eucalyptus trees used to manufacture Lyptus are grown on sustainable plantations in Brazil, certified to the PEFC recognised national forestry independent certification standard, CERFLOR
Approved by the German Federation of Window and Curtain Walling Manufacturers (VFF) for external window manufacture
Beautiful pink colour to rival many tropical species and cherry
Remarkably clear and exhibits fewer knots than many other species
Easy to work with and can accept a variety of finishes
Hardwearing and maintains appearance over time
Lyptus products include:
Responsibly sourced plywood
Manufactured at Weyerhaeuser's state-of-the-art plywood mill in Uruguay, Forrestar plywood is available in both eucalyptus and pine – sustainable alternatives to tropical or endangered wood species.
Available in a variety of grades to suit many applications, the Forrestar plywood range is fully CE2+ to EN 636 Part 3 (Exterior Structural) certified, making it suitable for both the appearance and structural end user markets.
Forrestar plywood products include:
Tropical Replacement Panel (full hardwood eucalyptus panel)
Overlay Grades (BCX) for formwork and construction applications
Eucalyptus and pine combination plywood for construction and furniture (CCX and CDX)
Sustainable and ethical timber
Weyerhaeuser is committed to driving forward sustainable innovation in all aspects of its operations, from responsible forestry through to manufacturing and distribution and is ISO14001 certified.
At its plantations in South America, Weyerhaeuser has played a key role in helping develop local economies and regenerate former agricultural lands.
In Uruguay, Weyerhaeuser owns and manages 150,000 hectares of pine and eucalyptus plantations. In Brazil, in collaboration with its partner and plantation owner, Aracruz, Weyerhaeuser has access to a plantation area of approximately 30,000 hectares. To protect and enhance native eco systems, this area is a mixture of plantation grown eucalyptus trees and native forest reserves. In doing so, original species native to the region over 100 years ago have been reintroduced to the eco systems in some cases.
Eco-friendly timber sourcing
By adopting a long term perspective, Weyerhaeuser's sustainable promise extends well beyond product source and into the sustainability of supply. To be considered truly sustainable, a product must be responsibly sourced with minimal impact on the environment and its supply must also be guaranteed over time.
Having established proven and sustainable operations, underpinned by a global sales network of strong and environmentally focussed partners, Weyerhaeuser provides access to one of the most sustainable, competitive and high quality timber product portfolios.