Temet supplies high-quality blast protection and special ventilation solutions for protecting constructions in a variety of industries. Sectors that Temet works with are design, defence, chemical and petrochemical, offshore, and more. With over 60 years of experience, the company is a leader in the Finnish market and globally in providing blast protection and filtration systems for its clients.
More specifically, Temet offers quick and customised solutions for the design industry to protect both human lives and construction facilities. From consultation when it comes to choosing the appropriate product to practical product testing and designing parameter analysis, Temet promises customers a range of services that are tailored to their specific needs and that comply with the necessary design guidelines that each construction requires.
Blast protection services and risk minimisation for design projects
Temet boasts extensive experience in providing blast protection for buildings in the design industry, especially when this relates to shelter equipment. This includes blast-proof valves, CBRN filtration, doors and hatches, as well as shelter design and construction services adapted to the client's specifications.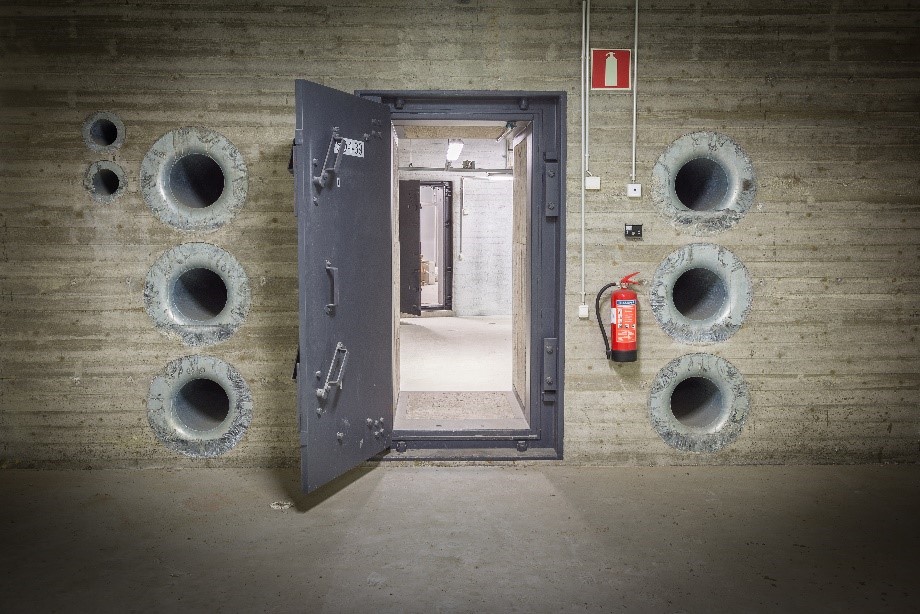 Blast door surrounded with PSV-350 blast valves.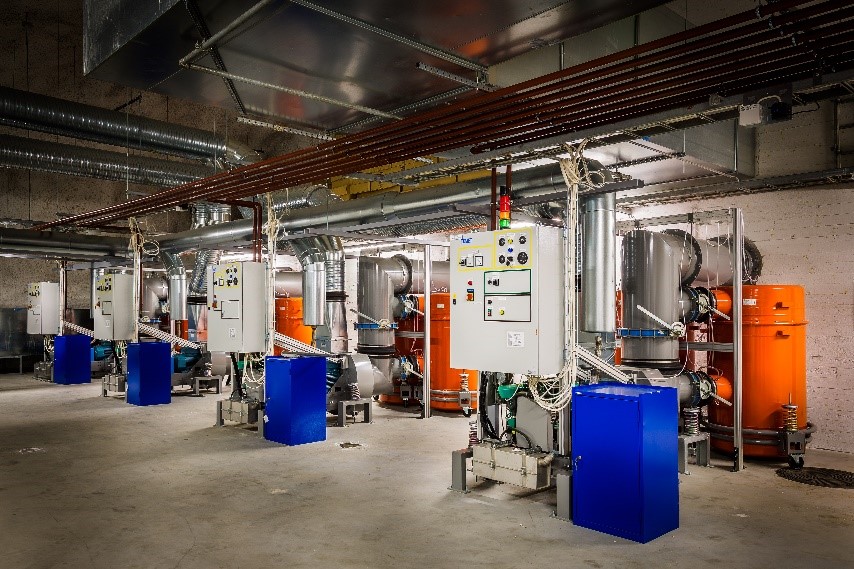 Multiple CBRN filtration units for emergency ventilation.
Double-leaf blast doors leading to a hardened shelter.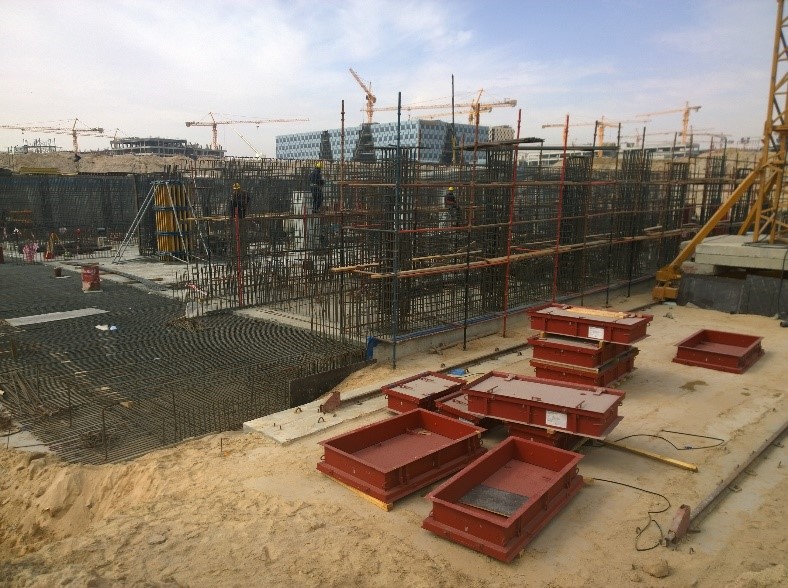 Blast doors waiting to be installed at construction site.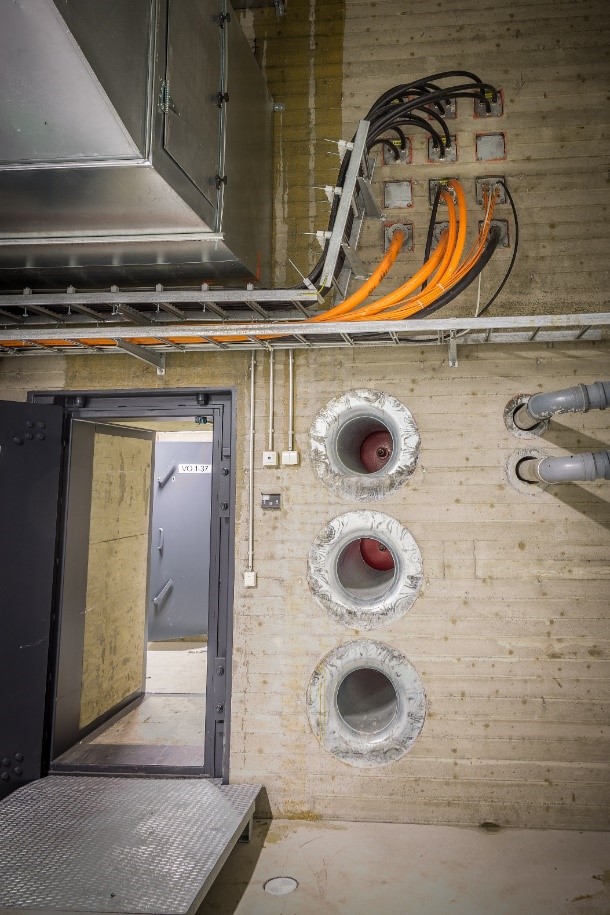 Blast door, blast valves and special wall sleeves for cables and pipes.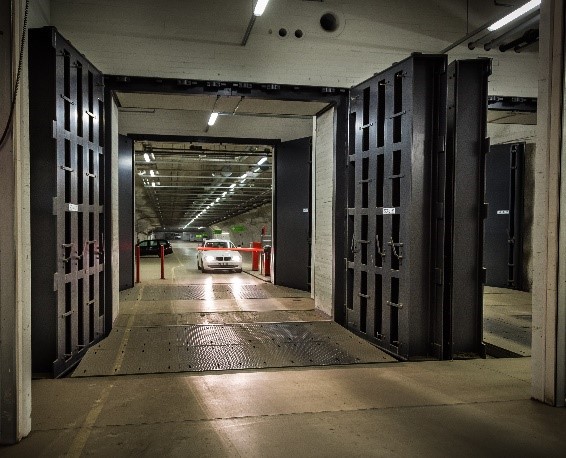 Double-leaf blast doors leading to a shelter, peacetime function that is a car park.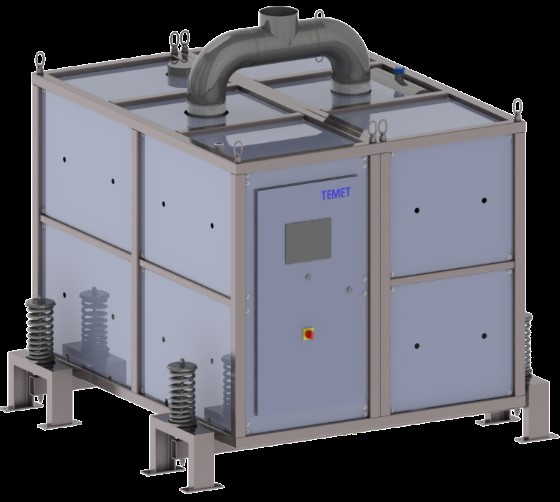 ESL-CO2-230, fully automatic, regenerative carbon dioxide removal system.
HV-series blast dampers installed on a control building.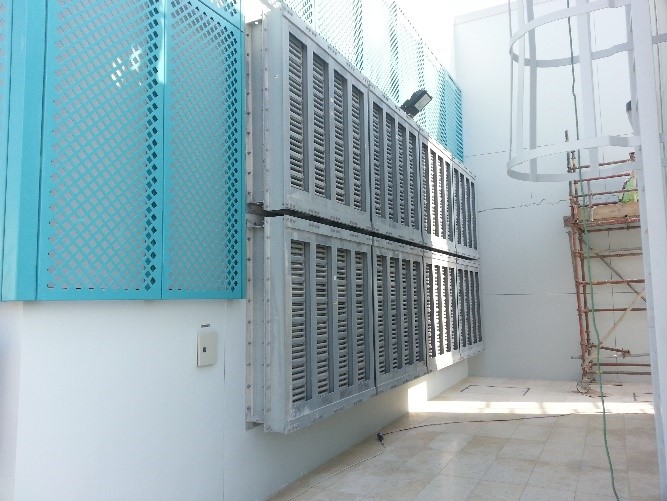 Temet PV-KK blast valves installed in front of ventilation opening to prevent the advance of blast wave into the building.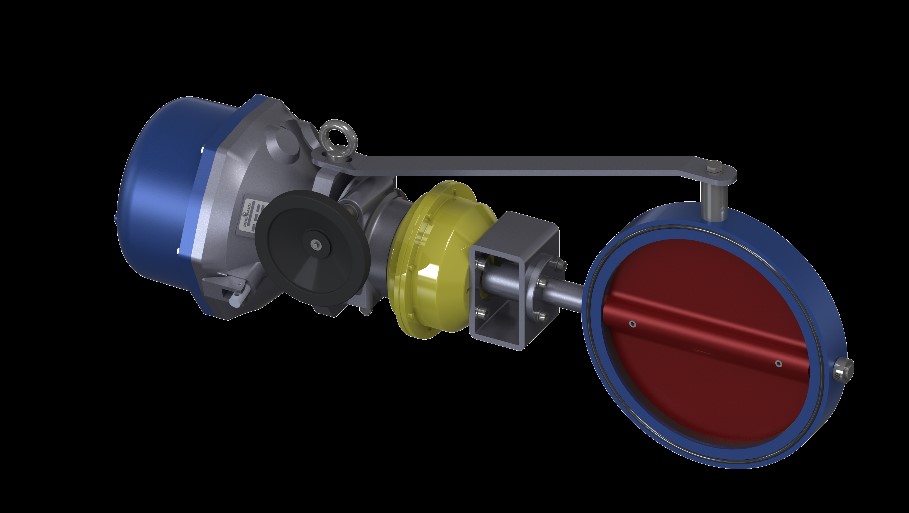 KS-ESR – gastight valve with electric spring return actuator.
High-performance blast protection offers multiple application opportunities and is designed for explosion incidents. More specifically, Temet's blast protection services minimise the risk and impact of explosion through the power of resistance and its usability especially in cases of proximity to a hazardous source. Another benefit of blast protection technology is the reduced probability of error, which is achieved through detailed testing in terms of safety, pressure loss in ventilation, as well as the impact of noise levels.
Blast-resistant valve, door and CBRN filtration solutions
Temet guarantees a supply of a wide range of valves and doors designed for maximum protection. The valve portfolio includes blast valves, cable transmission sleeves, closing valves, overpressure valves and more, in a variety of shapes and sizes. Protection from these valves goes up to 100bar, offering a range of blast-proof solutions. Door solutions include a wide variety of doors consisting of double-leaf, sliding, lifting, as well as extra-large storage doors with a blast of more than 300bar.
For shelters, Temet also offers CBRN filtration solutions that are suitable when there is a high level of contamination in the air. The filtration systems detect the level of threat and guarantee top-quality filtration of the air into the protected area. CBRN solutions include filters, filtration units and CO₂ removal systems. These are particularly suitable for industrial units and ensure the highest level of protection from chemical, biological and other agents.
Another protective technology by Temet is its shock and vibration isolation solution, which is designed to protect equipment from shock loads. This is specially suited to offer maximum electrical and mechanical protection when it comes to the client's facilities. All these solutions are designed, manufactured and installed with the requirements of the shelter (which depends on the client's specifications and the nature of the shelter) and the blast capacity in mind.
About Temet
Since 1953, Temet holds one of the top places in the supply of blast protection and CBRN filtration systems for customers in the Finnish market and globally. Understanding the risks and responsibility of protecting shelters in a variety of sites and facilities and for a wide range of sectors, the company largely contributes to saving lives and ensuring continuous focus in research and development (R&D) from design to installation for maximum blast and CBRN protection.
As part of the international Temet Group, Temet boasts a long portfolio of products and services for the industries the company works for. Temet has extended its reach in more than 85 countries and has a track record of more than 50,000 shelter projects that have been completed.