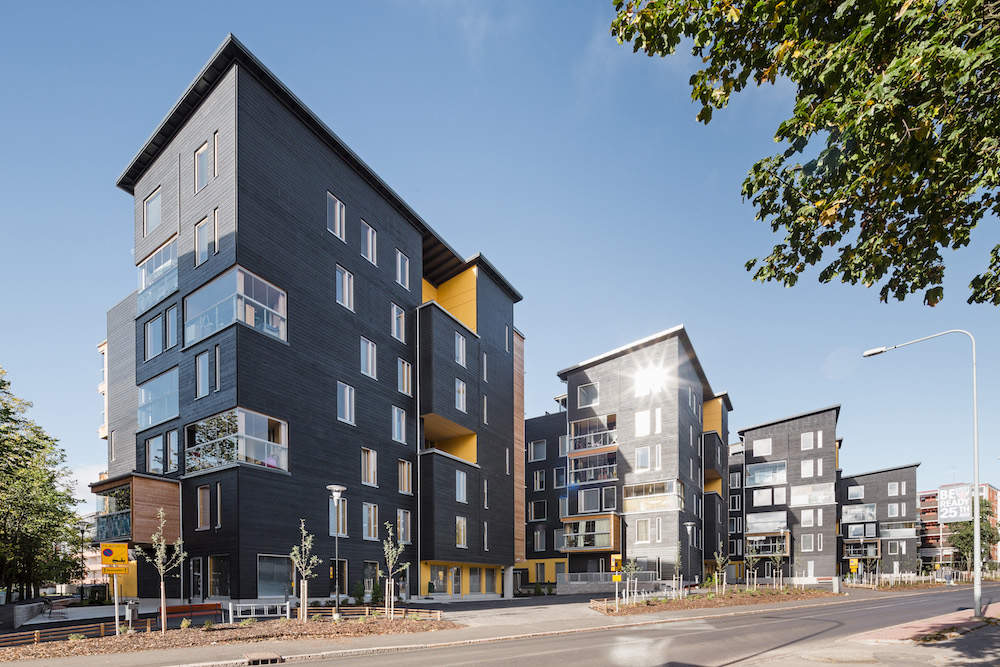 Stora Enso is a leading provider of renewable solutions in packaging, biomaterials, wooden constructions and paper on global markets.
Renewable materials
Wood, our most important raw material, has many advantages over the materials made from non-renewable resources. Wood is renewable, recyclable and it can be used as a bioenergy at the end of its lifecycle. With carbon captured in the wood, the products offer a truly sustainable means of combating climate change.
Stora Enso products are manufactured from responsibly sourced wood. The wood supply chains to Stora Enso's Wood Products units are covered by a wood traceability system, which is third-party certified according to PEFC™ or FSC® Chain of Custody system, or according to both systems.
Wood-based construction solutions
Stora Enso's Wood Products division provides versatile wood-based solutions for building and housing applications.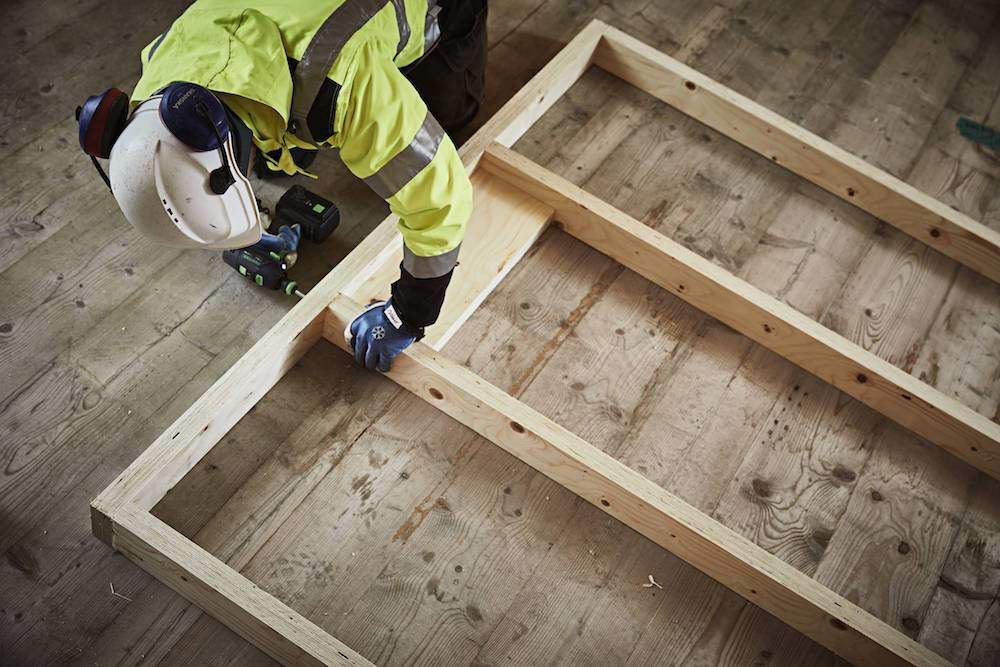 Stora Enso develops wood-based construction materials.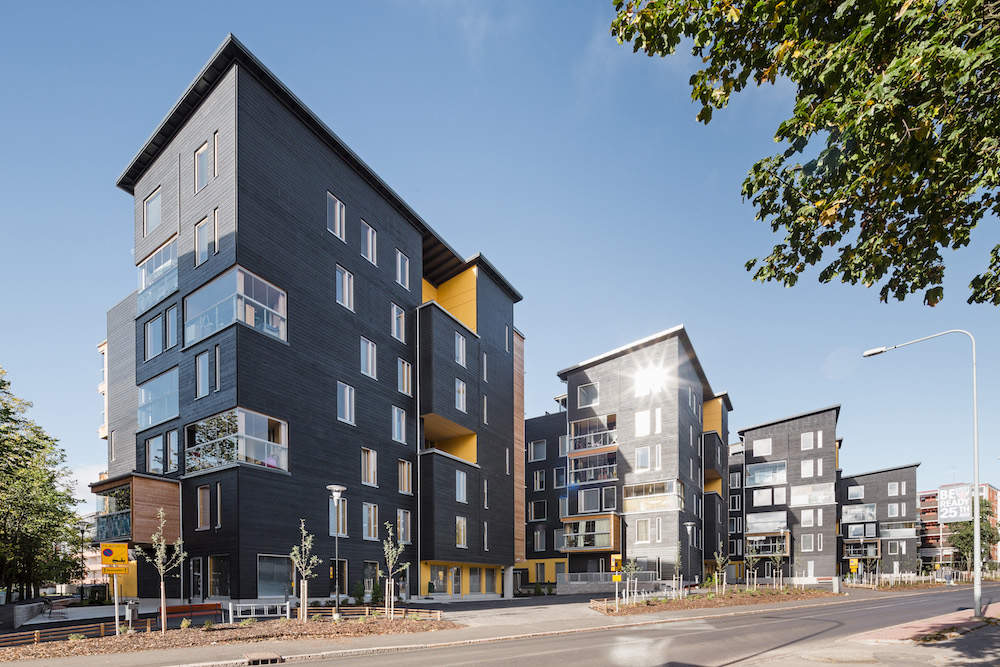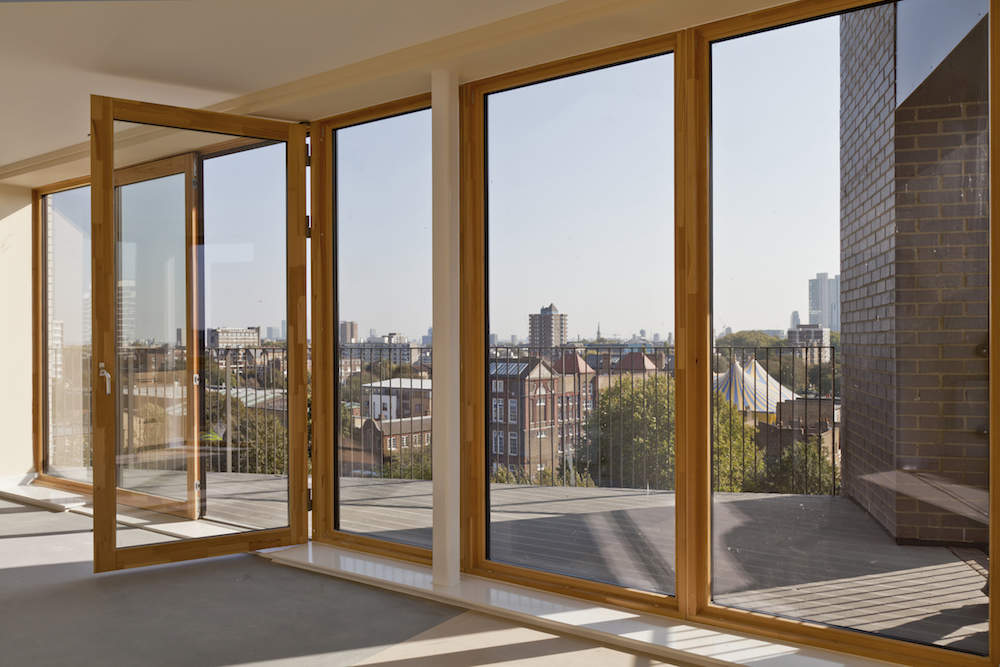 We offer cross-laminated timber (CLT), which can be used for interior and exterior applications.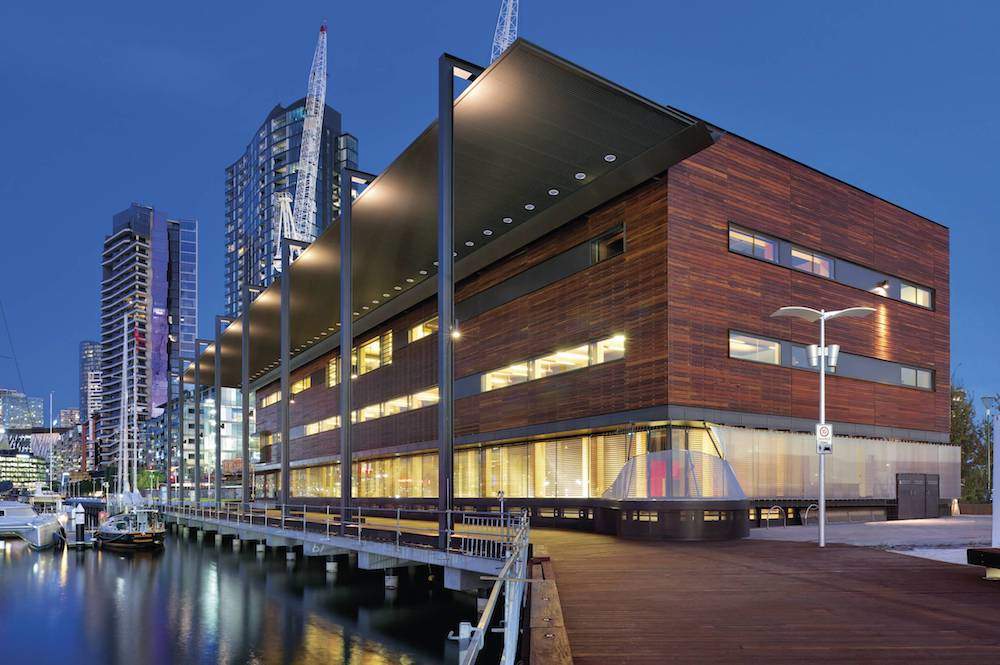 Flexible in concept and design, our CLT materials have been used in a wide range of constructions.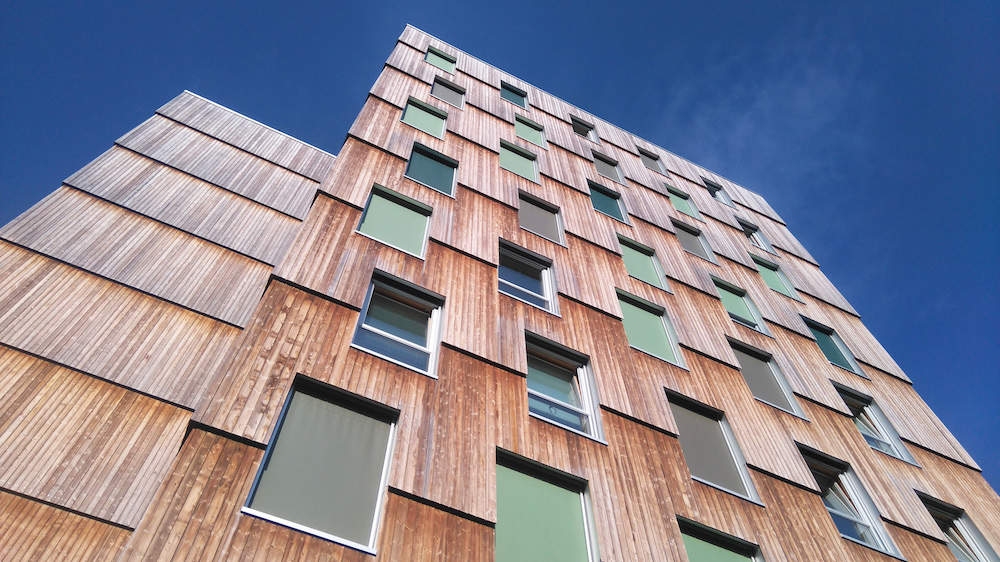 CLT comprises of bonded single layer panels.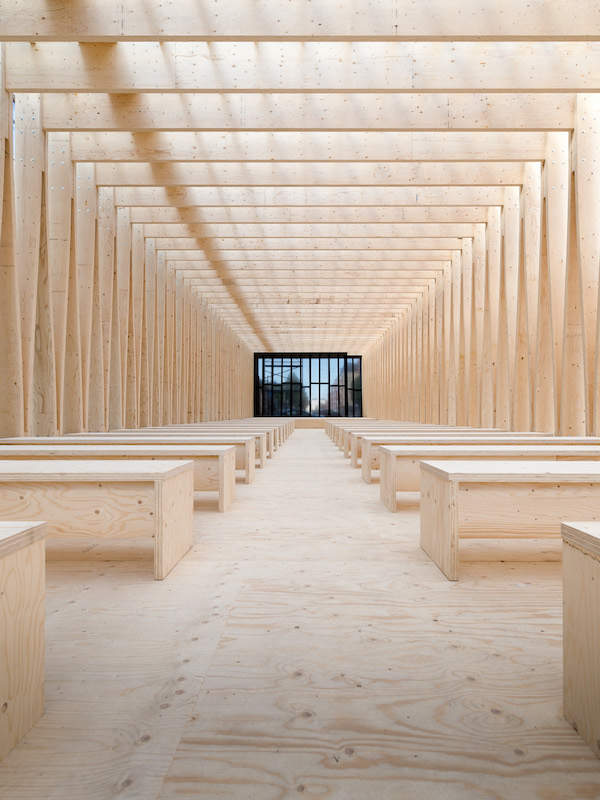 Stora Enso's laminated veneer lumber (LVL) is a lightweight yet stronger alternative material to steel.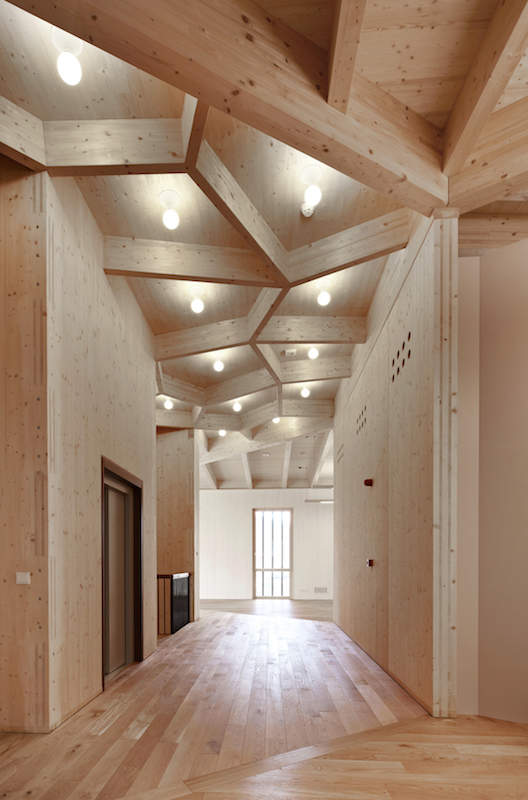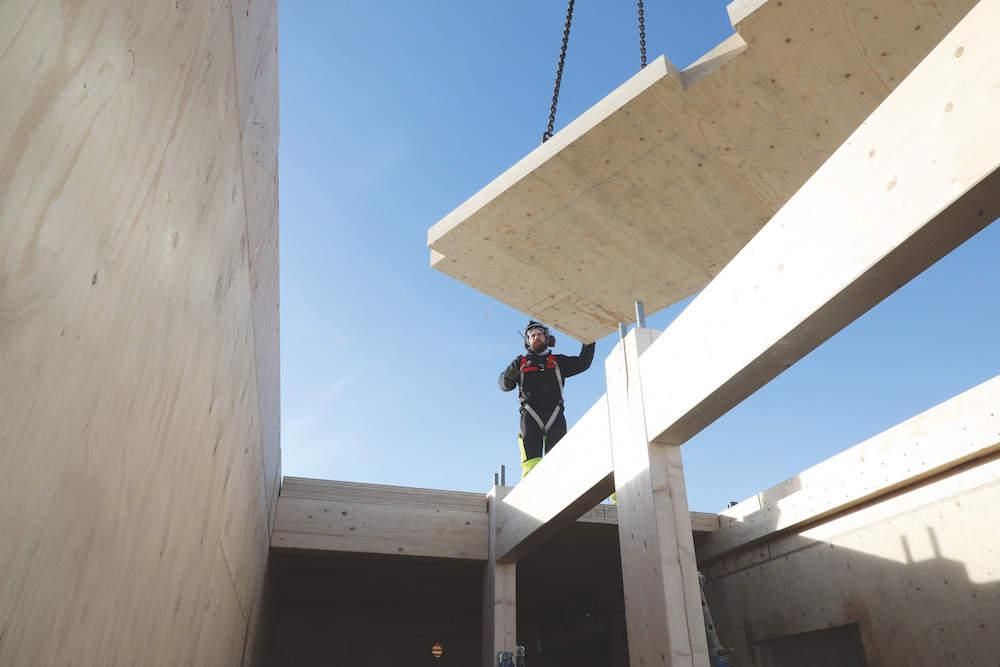 Our product range covers all areas of urban construction, including large-scale wood elements and wood components, as well as a variety of sawn timber goods. Our client base mainly comprises construction and joinery companies, merchants and retailers.
Wood Products operates globally and has more than 20 production units in Europe.
Cross-laminated timber solutions
Our cross-laminated timber (CLT) is a large wooden construction product consisting of bonded single layer panels arranged at right angles to one another.
CLT is produced in Austria with dimensions of up to 2.95m × 16m. Due to its load distribution properties in two directions, it is suitable for internal and external walls, ceilings and roofs and offers virtually boundless possibilities in terms of construction concept, style and architecture.
Stora Enso has also decided to invest in a new CLT production unit in Sweden, and the production is scheduled to begin during Q1/2019.
Laminated veneer lumber products

Our laminated veneer lumber (LVL) is a premium wood product suitable for a wide range of structural applications.
Produced in Finland, the LVL's layered structure enables it to be homogeneous, dimensionally stable and stronger than steel proportionate to its weight.
Industrialised wooden building systems
Stora Enso is developing open and industrialised building systems to increase the use of wood as a building material.
Building Systems are based on components such CLT, LVL and rib panels.
They include comprehensive guidelines and descriptions on how to build wooden residential buildings up to 12 storeys. The focus is in Europe, with the main markets comprising Austria, Finland, France, Germany, Sweden, and the UK.
The building systems are developed in cooperation with recognised third-parties, and they describe in detail all the stages of construction from design to maintenance. They also cover country specific regulations such as acoustic, seismic or fire safety requirements.
The systems aim to provide architects, planners, investors and builders with solutions and tools to optimise and simplify the use of wood in the construction industry. In addition, Stora Enso's developers provide technical support and information about various solutions on the market.
Stora Enso is also taking an active role in developing the digital toolbox and designing the common rules, roles and definitions for building information modelling (BIM) in the wood construction industry.
Stora Enso's partnership network ensures a solid connection to construction companies and end-users.
Stora Enso provides the wooden components such as walls, beams, floor and ceiling elements, as well as the accessories and fasteners required for installation, through partner networks.
Past construction projects
Major building elements such CLT and LVL are delivered pre-fabricated, which can cut installation time in half and create less waste throughout the supply chain. In addition, studies have shown that wooden building elements create healthy living environments.
As Stora Enso supplies hundreds of thousands of cubic metres of wood every year to construction sites all over the world, this renewable option makes a big difference.
During 2017, we delivered 6,300m³ of CLT to a wooden building project in Växjö, Sweden. This amount of wood will keep more than 4,400t of CO2 from the atmosphere for decades to come, the equivalent of emissions from nearly 2,000 round-trip flights from Sydney, Australia, to New York, US.
Other CLT projects include the award winners International House Sydney in Australia, Moholt 50|50 in Norway, and Bridport House in the UK. Latest developments include the LVL residential multi-storey project in Wood City, Finland, and 'Perspective', the highest wooden office building in France.