Prelaq is usually used for roofing and wall cladding on buildings, for rainwater goods and flashings. Prelaq has very good formability, and can be worked by cutting, roll forming, bending and folding. Pre-painted steel is available in numerous combinations of steel materials, metal coatings and paint coats. Whatever the need, there's a material to suit.
Roofing and cladding systems
Prelaq is available for a range of applications. Prelaq can be matched to different environmental conditions and quality requirements by coating the sheet with a variety of paint systems.
The paint systems have been developed together with paint suppliers both in laboratory tests and by follow up of practical applications in the construction industry over many years.
Coating systems for profiles, steel tiles and panels
Our Prelaq Nova high-quality coating system is used for profiling, steel tiles, cassettes and panels.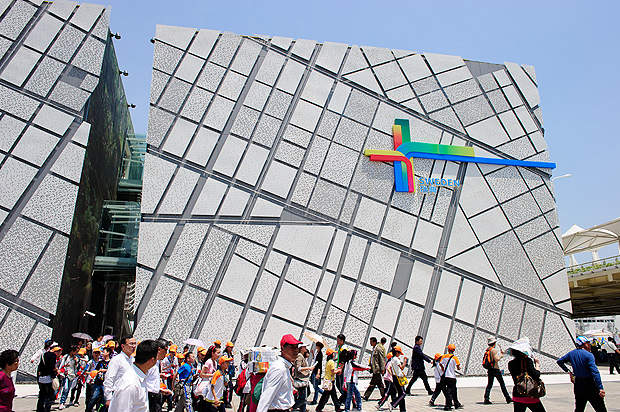 Swedish Pavilion at World Expo is covered by energy saving steel from SSAB.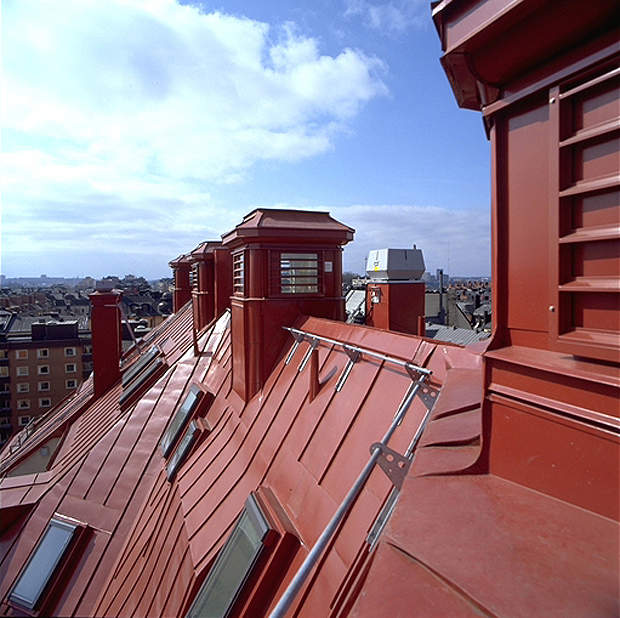 Prelaq PLX is used in long strip roofing.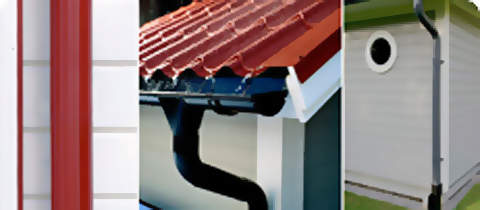 Roof dewatering systems of pre-painted steel.
Environmental benefits include:
Constructions using Prelaq offer safe and durable climate protection, low maintenance costs and, consequently, good economy
Large-scale industrial coil coating is essentially a closed varnishing process which considerably reduces environmental impact in comparison with conventional painting methods
Our clients' subsequent manufacturing of components in custom dimensions contributes to a rational structure and short construction period
Prelaq offers long strip roofing material and pre-painted steel cladding sheets.
Prelaq PLX: Long-strip roofing material
Prelaq PLX is better suited than any other roofing material for long strip and sheet roofing if the aim is to achieve exciting roof designs and durable, attractive roofs.
Prelaq Energy: Energy-saving pre-painted steel cladding sheet
Prelaq Energy is a newly developed pre-painted steel sheet for roofing and cladding of buildings. Prelaq Energy is available in two versions:
Prelaq Energy Interior retains the interior heat
Prelaq Energy Exterior reflects heat from the sun
The benefits of using pre-painted steel sheet as the material for producing rainwater systems are:
Excellent corrosion resistance
Excellent mechanical properties
Excellent strength 
Wide range of colours
Optimised price
Cost effectiveness
Limited maintenance
Long life expectancy