solarnova is a German-based technology company with more than 30 years of experience in the photovoltaic sector. We specialise in high-quality building integrated photovoltaic elements (BIPV). We design and manufacture first-class photovoltaic elements for building integration as tailor-made solutions for solar facades, overhead glazing or shading elements.
BIPV solar modules
solarnova produces solar modules both in glass-glass composite technology and in glass / back sheet technology for building integration solutions as well as the high-performance standard module SOL GT. Our know-how regarding the long-term behaviour of the top quality materials we use together, with professional manufacturing of state-of-the-art production facilities, forms the benchmark for quality and makes solarnova a reliable partner for implementing your projects.
Solar modules for skylights, facades, balustrades and sunshades
Individually shaped solar modules give every building its own aesthetic appeal. Our photovoltaic elements enable a wide variety of building integrated solutions, including skylights, facades, balustrades, sunshades and covered walkways.
Glass-glass solar modules are ideal for integration in existing buildings and new-build projects, depending on facade type, facade grid, structure type, building height and location. This permits a redefinition of building appearance and function. We offer cold facade elements and insulation glass solar modules for integration in glass facades.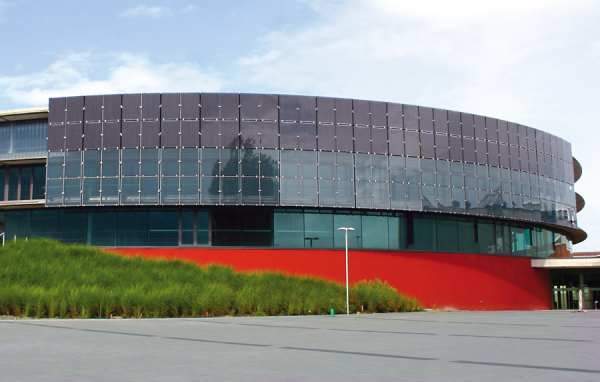 These BIPV modules are installed as a moveable shadow system and combine the production of carbon-free power with the reduction of air conditioning in the building.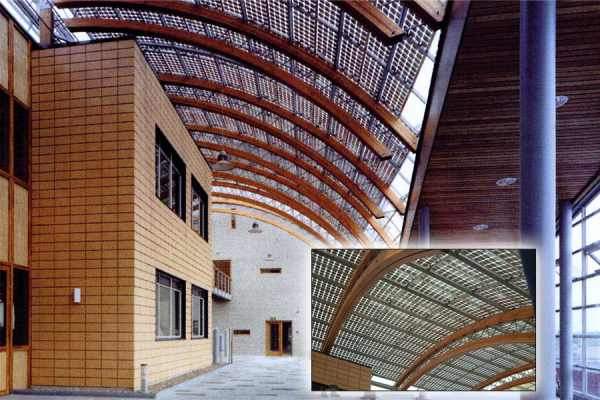 BIPV glass-glass modules with insulation glazing for integration in roof areas of an over-heated room.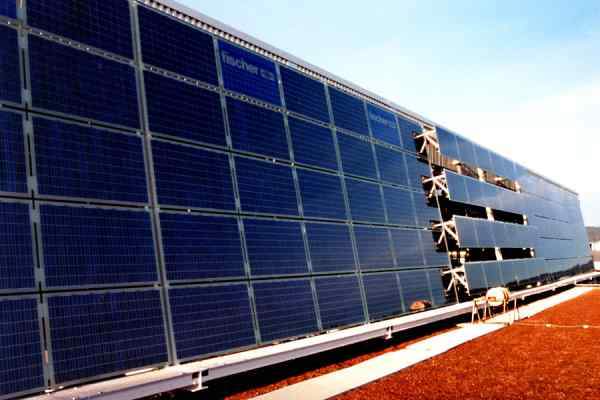 BIPV facade system solutions by solarnova® make an active contribution to protecting the environment, generate electricity and increase the value of your building.
Architectural BIPV systems for carbon-free power generation
The building's sustainability in accordance with the international green building certification systems such as DGNB, LEED and BREEAM is becoming increasingly important for builders, architects and project companies.
Innovative architectural BIPV solutions combine the aesthetic aspects, carbon-free power generation and weather protection and make glass-glass solar modules attractive on building facades and roofs.
Customised BIPV modules
solarnova designs, plans and produces solar modules for building integration according to your individual design wishes, architectural concept, geometric specifications and structural requirements.
solarnova produces solar modules up to a size of 3,700mm x 2,500mm and a glass thickness of up to two times 12mm. We use EVA or PVB as embedding foil, depending on the requirements and specific situation. The solar modules permit various options and are adapted individually to the corresponding purpose. We can also modify the shaping, size, solar cell type, transparency and solar cell colour, together with the colour and transparency of the rear glass pane.
Customised glass-back sheet solar modules
Our glass / back sheet solar modules are produced with a transparent, black or white back sheet. The low weight makes glass / back sheet solar modules the ideal solution for areas where laminated safety glass is not required.
One field of application for individually produced glass / back sheet modules is integrated into greenhouse roofs. Like the flexibility provided by the BIPV production line for glass-glass modules we produce formats up to a size of 3,700mm x 2,500mm and module transparency properties to individual customer specifications.
High-quality standard PV modules
solarnova solar modules are manufactured exclusively in Germany. Our solar modules offer convincing functionality, performance and durability. All this and more is safeguarded by our strict quality controls on all levels of the production process, including goods receipt inspection of every single solar cell.
We produce the series modules on state-of-the-art manufacturing machinery and only use materials from leading manufacturers to ensure consistent quality. The solarnova SOL GT series stands out with only positive tolerances and high energy yield per kilowatt of installed power.