Over the past 180 years, Sefar has grown into one of the world's leading producers of precision-woven fabrics. Working alongside experienced lighting engineers and polymer experts, Sefar has developed a process to manufacture a completely new generation of fabrics.
The process treats precision-woven fabrics with special finishing and coating techniques. Particularly where light and sound are concerned, these textiles display qualities, which other materials can scarcely match.
Translucent, precision-woven fabrics for interior and exterior use
Sefar translucent fabrics are both lightweight and hardwearing, making them popular alternatives to conventional materials for interior and exterior use.
In exterior architecture, translucent fabrics are used in areas such as facade lamellas, sunshades or roofing. Interior applications include room dividers and acoustic panels, as well as translucent roofs and walls.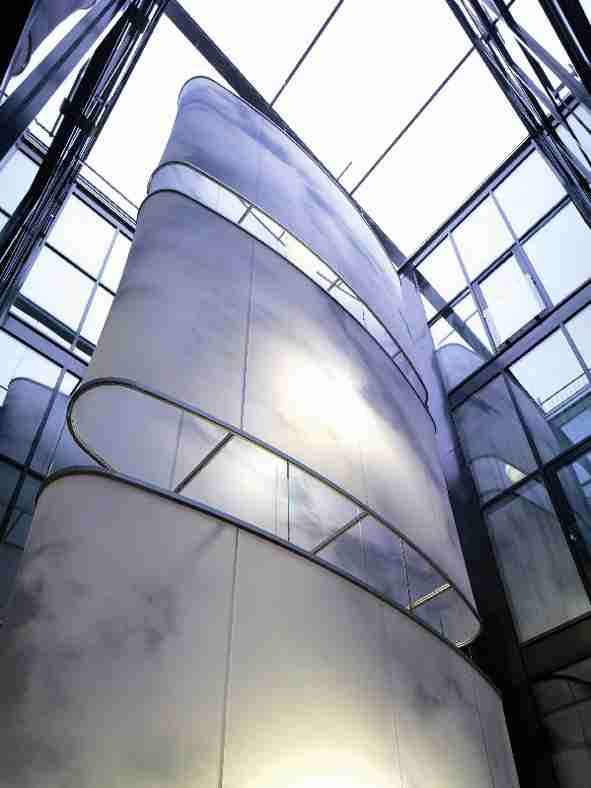 Central hall illumination for Art in Construction. SEFAR<sup>®</sup> Architecture IL-80-OP.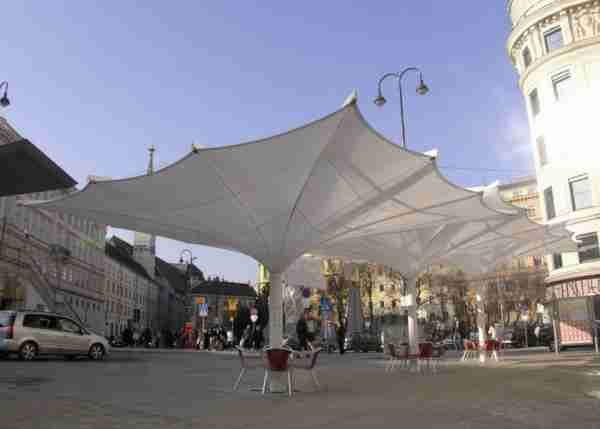 Funnel umbrella for Café Mozart in Vienna. SEFAR<sup>®</sup> Architecture fabric EL-35-T1.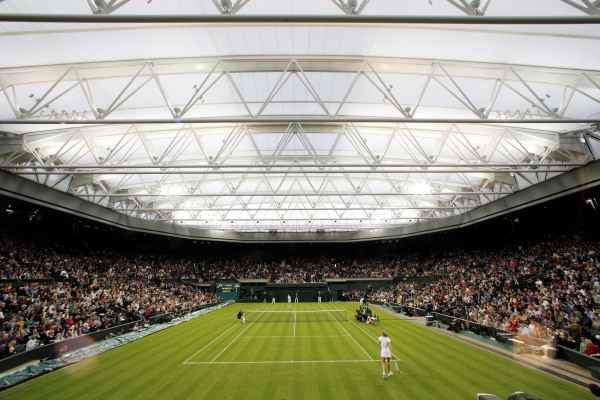 Retractable roof on centre court at Wimbledon. SEFAR<sup>®</sup> Architecture TENARA<sup>®</sup> fabric.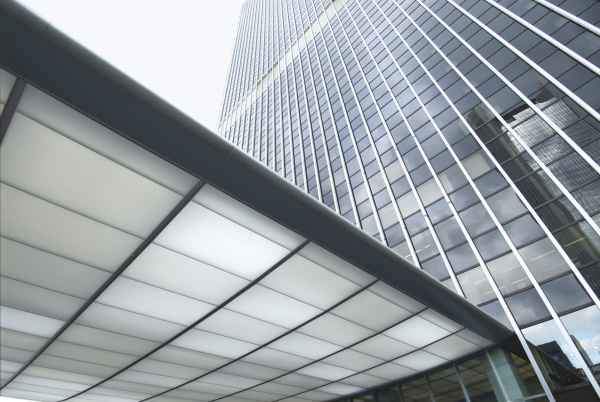 Light ceiling for forecourt and foyer of FBC office tower, Frankfurt, Germany. SEFAR LIGHTFRAME<sup>®</sup> with SEFAR<sup>®</sup> Architecture fabric IL-80-OP.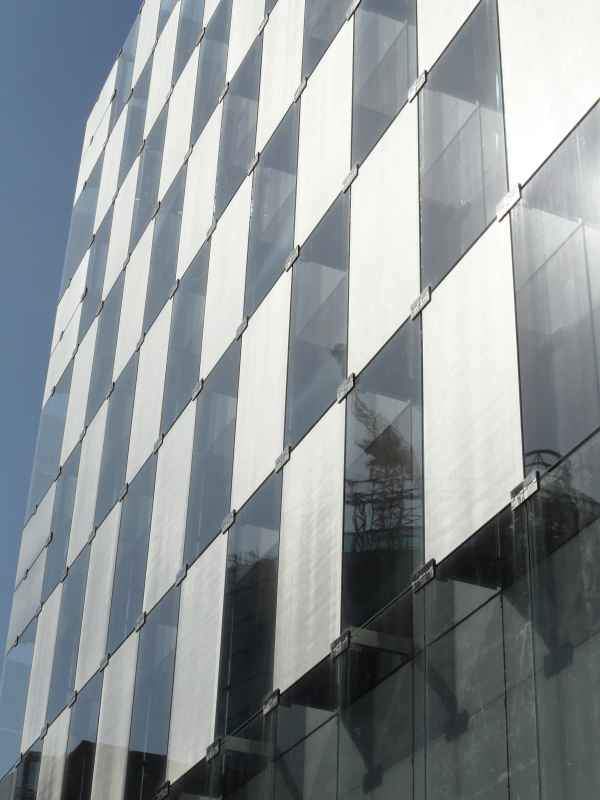 SEFAR<sup>®</sup> Architecture VISION, laminated into glass. The headquarters of one of the world's largest fashion groups in Madrid, Spain.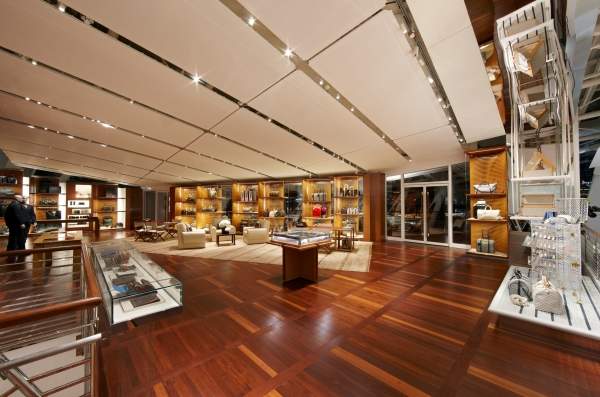 Louis Vuitton Store, Singapore, SEFAR Architecture Fabric EH-35-T2.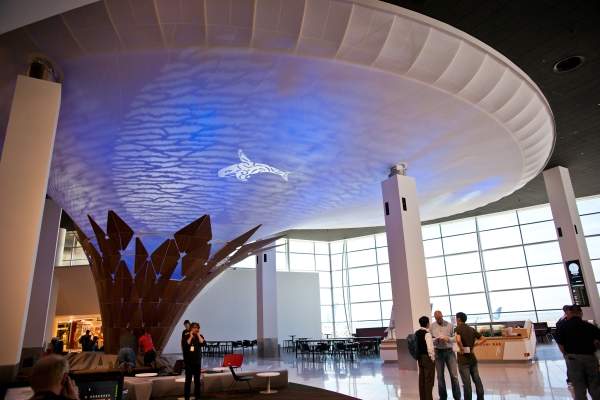 Pou Manawa at Auckland International Airport, SEFAR Architecture Fabric EL-55-T0.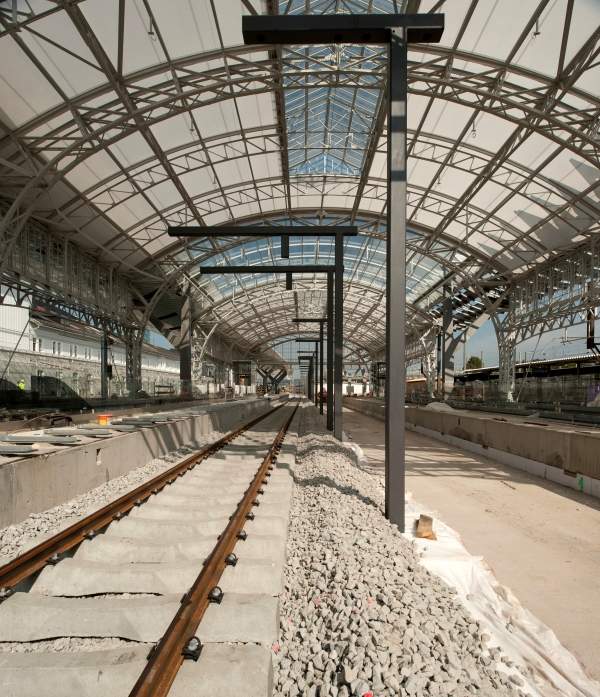 New roof for Salzburg Main Station, Austria, SEFAR Architecture TENARA Fabric 4T40HF.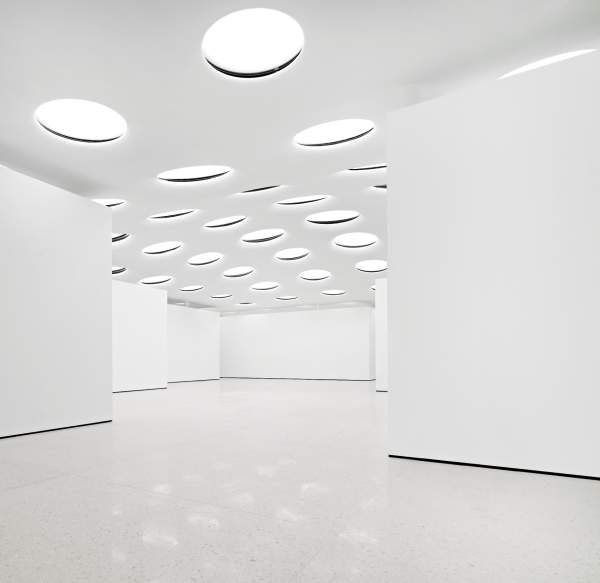 Städel Museum with walk on roof in Frankfurt, Germany, SEFAR Architecture Fabric IA-80-CL.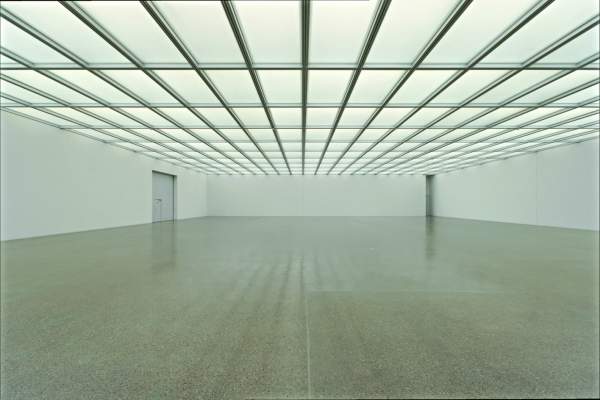 Light ceiling Folkwang Museum in Essen, Germany, SEFAR Architecture Fabric IA-95-CL.
The harmonious interplay of light, sound, optics and acoustics take planners into a whole new dimension.
Light-transmitting fluoropolymer for artificial and natural light
PVDF as a high light-transmitting fluoropolymer deployed in photometric fabrics permits a high degree of diffusion of both artificial and natural light without colour displacement.
This level of spectral transmission and reflection cannot be achieved with any other product. It is a unique feature that allows architects, designers and lighting planners to set new standards in optical illumination for museums, lamps and illuminated textile surfaces.
The interior line is the perfect solution for the highest photometric requirements in museums, lobbies, showrooms, offices or public buildings. Architectural design is possible to a large degree and translucent and opaque coatings create interesting effects. Specifically coordinated, perforated or open-porous fabrics with defined flow resistance make a measurable contribution to room acoustics.
High optical-transmitting fluoropolymer for durable exterior constructions
The unique, textile material PTFE as a high optical-transmitting fluoropolymer makes it possible to create durable exterior constructions such as large umbrellas, sun awnings, roof coverings and facade adornments.
Structural designers and membrane constructors are important partners to Sefar. The material features high-resistance to tearing, low weight-to-surface ratio as well as defined e-module values for warp and weft.
Fabric for retractable and non-retractable permanent structures
SEFAR® Architecture TENARA® fabric offers an unprecedented combination of attractive design and durability. Its unique patented, double-coated technology produces a fabric with high light transmission and great flexibility. SEFAR Architecture TENARA fabric is perfect for both retractable and non-retractable permanent structures as a load-bearing architectural element. Unlike in all PVC materials, Sefar Architecture fluoropolymer fabrics contain no plasticisers at all. Such plasticisers are critical in many aspects (e.g. critical to health, critical to room atmosphere).
Patented light frame for improved artificial and natural lighting
The patented unobtrusive frame makes the SEFAR LIGHTFRAME® an attractive element for providing improved quality to artificial and natural lighting and acoustic properties. New design preferences for using illuminated textile surfaces opens up a wide range of innovative applications for architects, lighting and general interior designers.
High-precision fabrics from black synthetic fibres
SEFAR® Architecture VISION is a range of high-precision fabrics produced from black synthetic fibres.
Vision fabrics are coated with metals using a sophisticated process. The metals used are aluminum, copper, chromium, titanium and gold, as well as an aluminum / copper alloy. A one-sided metallic coating is used exclusively in the basic product range. The reverse side of the fabric is neutral in colour. It is also possible to have different metallic coatings on the front and reverse sides of the fabric.
SEFAR Architecture VISION can be used in combination with laminated glass or other transparent materials and has multiple fixtures and fittings possibilities from a simple door to a complete glass facade.