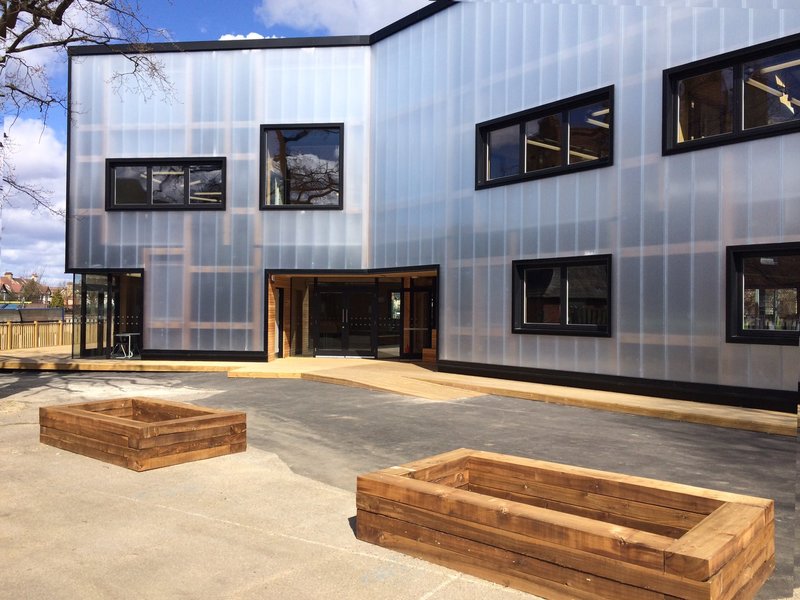 Rodeca's energy-efficient, translucent façade and roof solutions are developed especially for new build projects, renovations and the modernisation of buildings.
The company's products are chosen for their aesthetic appearance, high-thermal insulation properties and daylight quality when building façades, roofing constructions and cladding. Interior design solutions can also be implemented.
Rodeca offers materials in a unique and broad range of colours and long-lasting systems for various applications such as commercial, office and industrial buildings.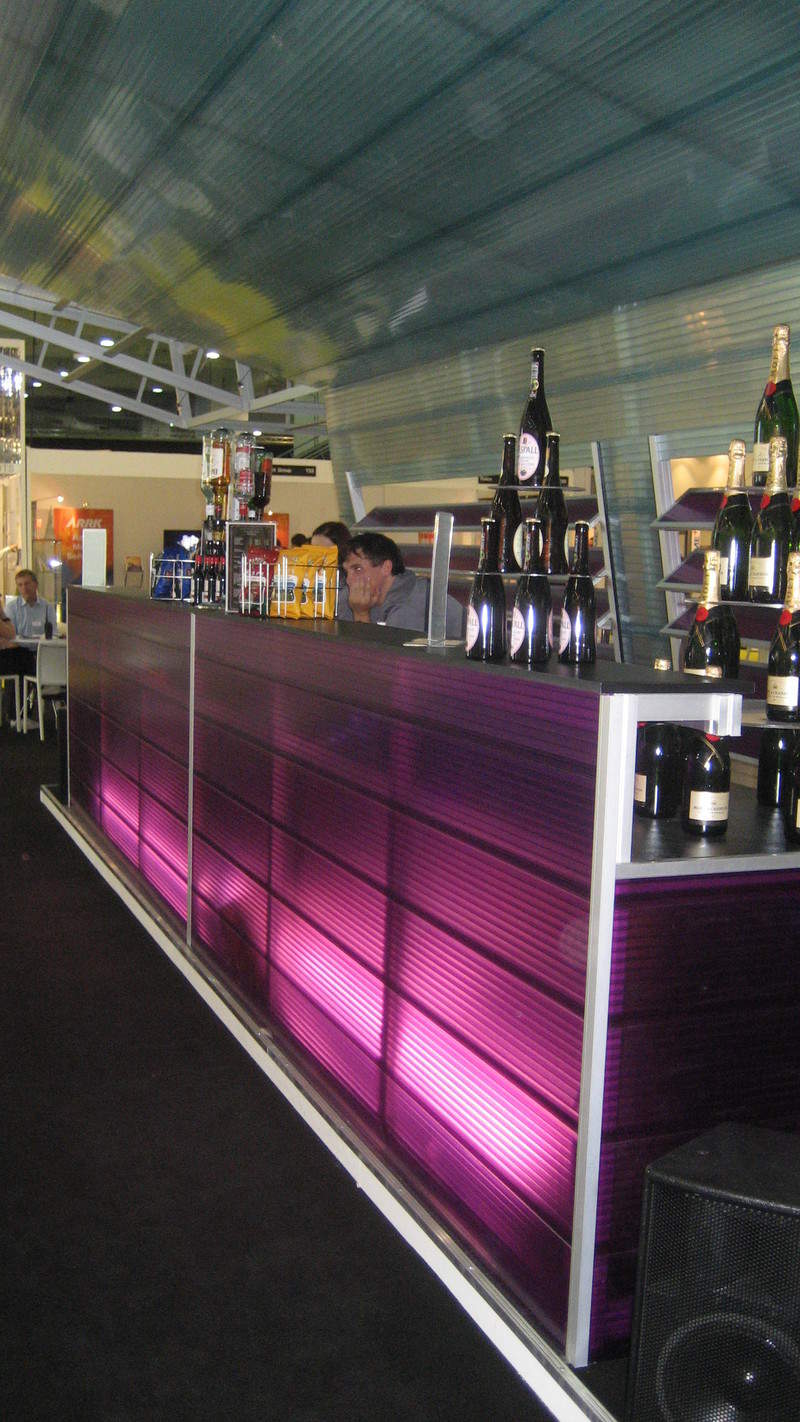 Rodeca specialises in semi-transparent materials for roofs and façades.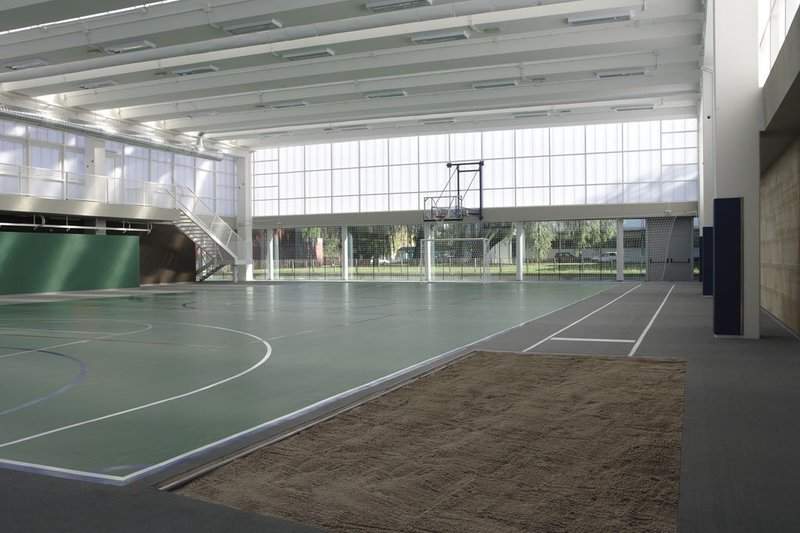 The company's materials can be used for internal and external applications.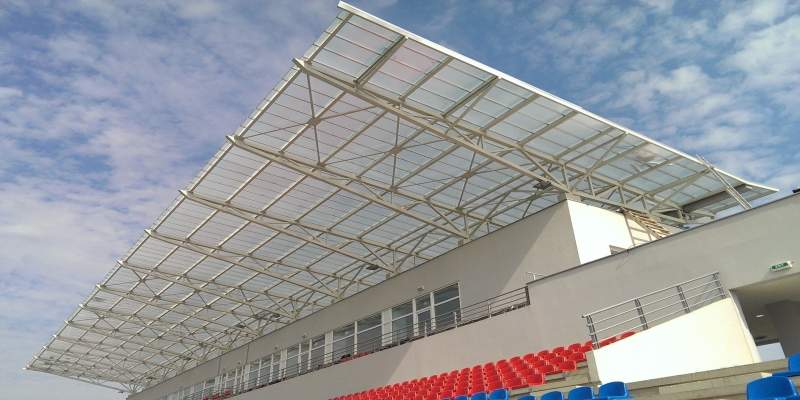 Rodeca's RT roof light system is customisable, depending on the client's requirements.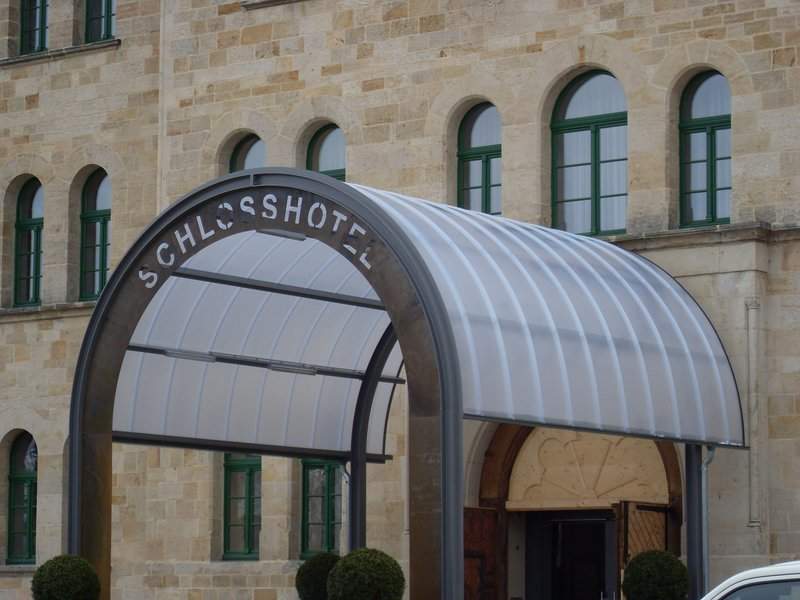 MFP roofing is suitable for curved and flat constructions.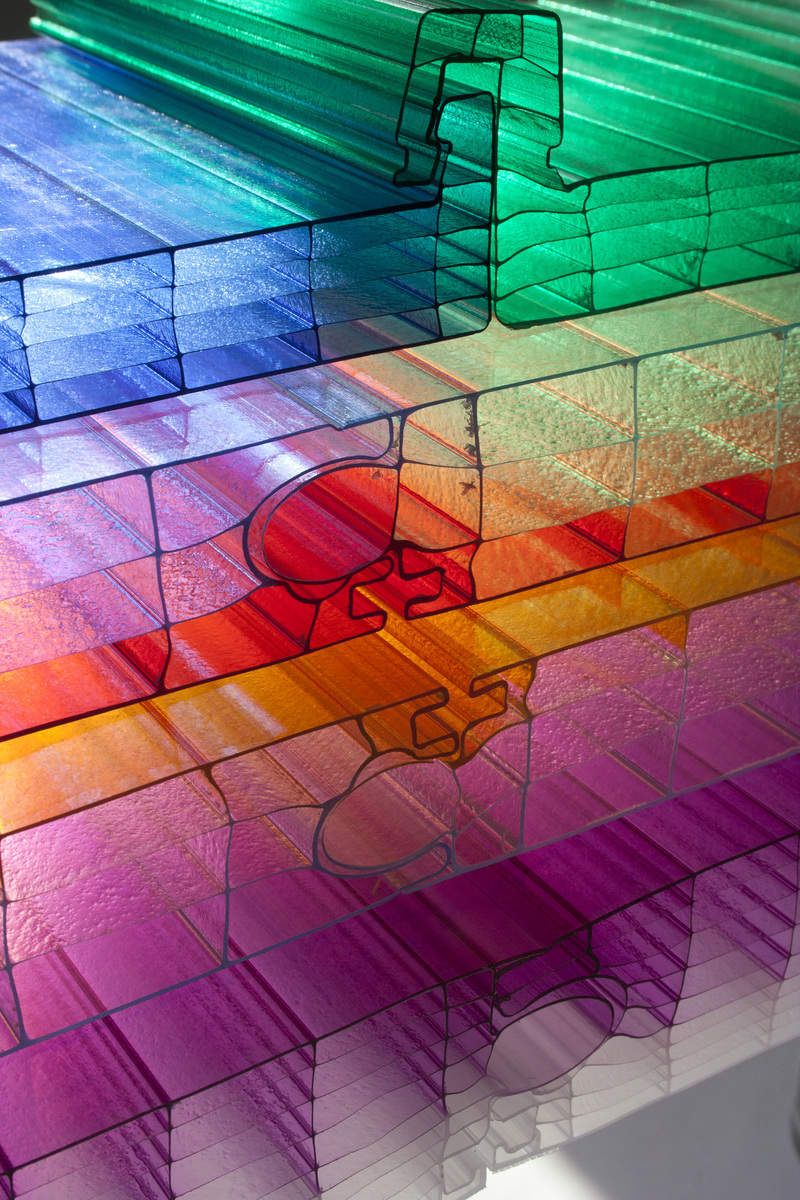 Rodeca's multifunctional MFP panels are suitable for seamless glazing applications.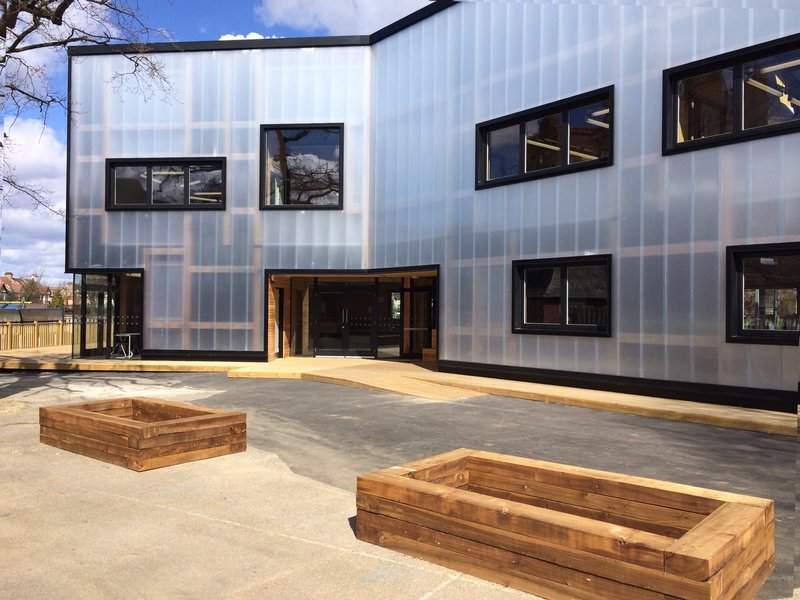 The company provides rainscreen cladding using LBE tongue and groove panels.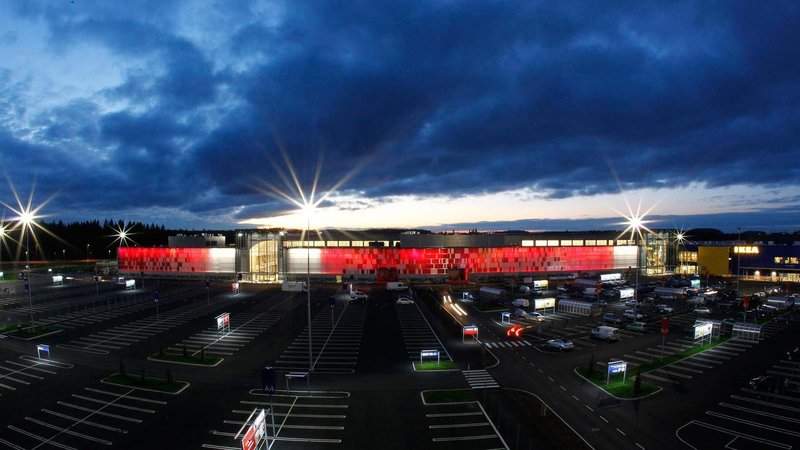 Rodeca's LBE panels can be backlit, highlighting an array of colours.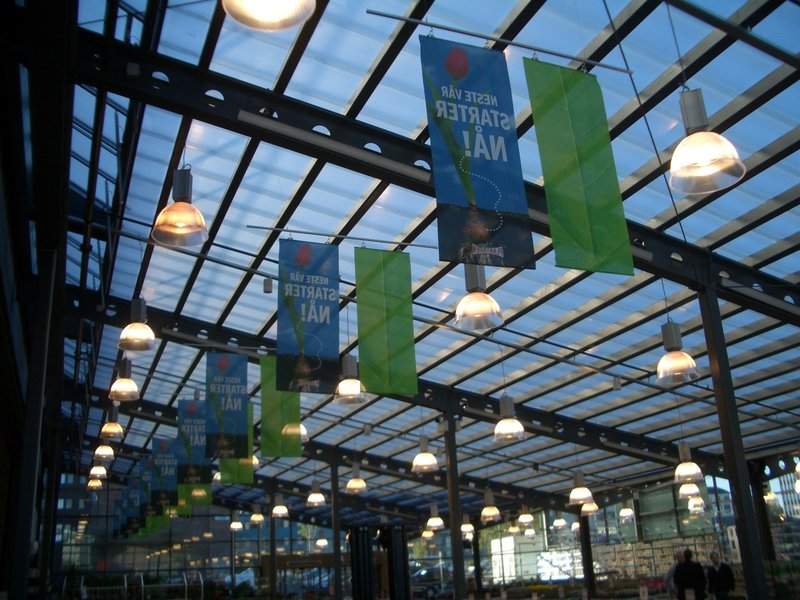 MFP roofing can be installed with aluminium or polycarbonate glazing bars upon request.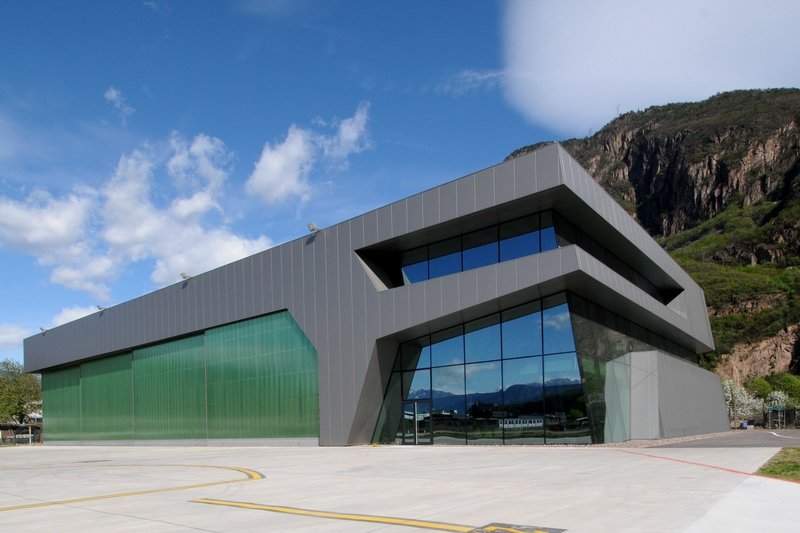 The company's solutions can be used for private hangers.
Lightweight, translucent façades providing natural daylight
Rodeca's translucent building elements with tongue and groove connection (available in thicknesses from 30mm to 60mm) are designed to provide high-thermal insulation. They improve the aesthetic appearance of a building, as well as saving on costs in steel structure, installation and transportation.
Thermally insulated perimeter frame profiles avoid thermal bridges, ensuring optimal heat performance of Rodeca's systems. Rain screens or other applications for an aesthetic appearance, such as cladding, are available with the company's non-insulated profile series.
Translucent cladding panels, sheets and roofing systems
Rodeca's product range covers nearly every demand from vertical glazing to roof lights to windows, including:
Tongue and groove panels (LBE): in widths of approx. 50cm for seamless glazing in roofing constructions and façades
Multi-wall sheets (MWS): in thicknesses from 4mm to 50mm. Different widths with closed edges are available upon request
Multifunction panels (MFP): for curved or flat constructions are designed for seamless glazing or installation with glazing bars. Aluminium or polycarbonate glazing bars work as connectors
U-Panels: fixed by a polycarbonate glazing bar, which can be installed indoors or outdoors
RT-Thermolight panels: easily integrated into composite panel constructions or trapezoidal metal sheets
RT-Systems: roof lights in adaptable sizes and radiuses to meet specific project requirements. They are suitable for translucent coverings of open areas and building components
Specifically designed windows for Rodeca façades. Glazing material can be manufactured from insulation glass or LBE
Narrow, LBE DIY panels: designed for private usage such as constructing small walls and canopies. Each system is both fast and easy to install with minimal components
High-tech thermoplastic for solid structures
Polycarbonate is a recyclable, crystal-clear, highly impact-resistant thermoplastic.
It is resilient to temperatures between -40°C and 115°C, and is protected against weathering and environmental influences through a thin layer of UV coextrusion.
Vertical glazing systems and diverse colour options
Rodeca's customised colours give every building a luminous look.
The company's vertical glazing systems are used for the building exteriors, interior designs and lighting constructions.
The combination of different colours and LED lighting makes every project unique and special, and is quick and easy to install.
About Rodeca
Founded in 1971, Rodeca's experience in the translucent construction material sector supports architects, contractors, designers and building owners.
The company manufactures client-specific orders worldwide, which are made to measure and contribute to environmental protection.
Through its international technical and sales network, Rodeca provides global customer-related project assistance from the initial design stage to project completion.