Kingspan Access Floors are one of the world's largest manufacturers of raised access flooring systems.
Kingspan's raised flooring systems are individually designed to achieve the global performance standards from the UK's PSA, the European Norm EN12825 and CISCA to ensure that the right system is chosen for each individual project.
In addition to designing and manufacturing high performance raised flooring systems Kingspan Access Floors are also dedicated to protecting the environment by using environmentally friendly raw materials and also recycling more that 98% of these materials.
Kingspan Access floors are part of the Kingspan Group, offering today's buildings demand-reliable, robust, high thermal performance envelope and fabric solutions, that drive energy-efficiency, prevent heat loss, eliminate thermal bridging and control solar gain over their operating lifetime. These performance criteria are key factors in minimising energy running costs and reducing carbon emissions, while maximising property value and lease-out opportunity.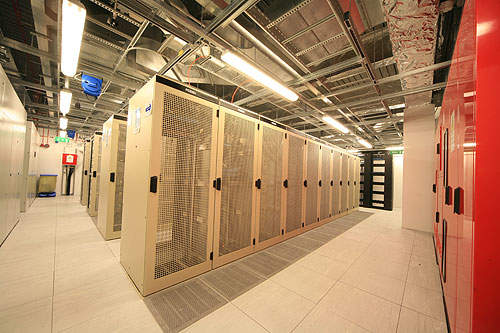 Our systems can be installed allowing voids as low as 18 mm (excellent for renovations & reduced slab-to-slab heights) and as high as 2.4 metres as in this air traffic control centre application.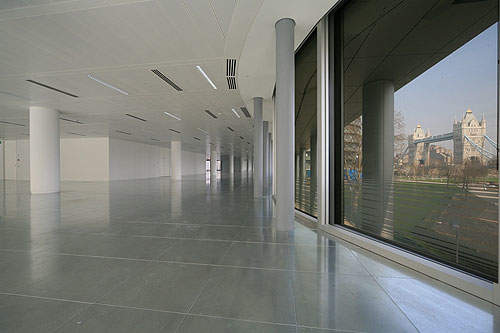 Many of our projects are carried out in Docklands, Canary Wharf area in the Financial District, whereas others are in the heart of London. We also export to over 50 countries worldwide.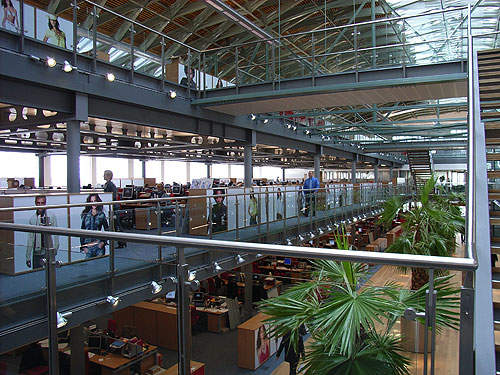 This installation for a well-known mail order catalogue company in Merseyside allows for a higher void to accommodate underfloor service distribution, not just cable management but also HVAC applications.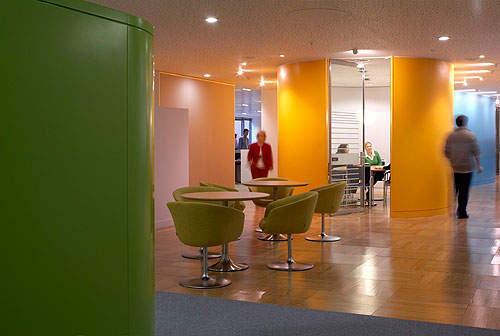 The bare steel chipboard core panels allow the selection of any colour of carpet tile. The adjoining area shows a range of our natural wood panels, perfect for meeting areas, lobbies, receptions.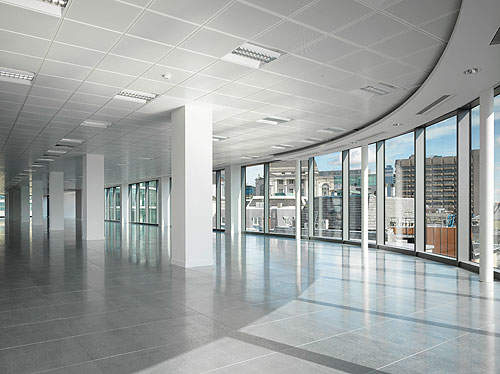 Bare steel finish panels. The robust & solid nature of the panels allows the raised floor to be used as a Building Technology Platform. Other services can be installed after the raised floor is laid.
Steel-encased raised floor panels
The Kingspan RG Series of raised flooring panels are manufactured with a galvanised steel envelop that totally encapsulates the core to provide unrivalled structural performance, protection from ingress of moisture and a tough working platform during the construction phase, longevity – backed by a 25 year warranty, and most important of all easy access to the service void during the life of the building.
Laminated floor panels
The Kingspan RG series of raised flooring panels are normally used in commercial offices with a loosely laid carpet finish, but they can also be provided with integral soft or hard finishes and in the case of the latter these might be ceramics, granite, marble or hardwood.
In addition to the Kingspan RG series we also offer custom-made laminated panels for installation in data centres and similar projects.
Floor pedestal systems
The Kingspan raised flooring panels are mounted on custom-made, all steel pedestals, that have infinite adjustment to cope with level variations of the sub floor. Products include:
Euro pedestal – designed to provide an all steel cost effective pedestal system with height adjustment
Alpha V – designed to provide an all steel pedestal system suitable for use with the PSA performance standard for light, medium and heavy loadings
Alpha III – designed to provide an all steel pedestal suitable for use with the PSA performance specification for heavy and extra heavy loadings, this pedestal also provides exceptional stability for very deep raised floors
All of the Kingspan Access floors range of pedestals are supplied with a pedestal cap that provides positive location for the raised flooring panels.
Kingspan Access Floors ancillaries
A complete range of ancillaries are provided by Kingspan Access Floors to complete the installation:
Pedestal fixing systems (adhesive and mechanical fixings)
Ramps and handrails
Service outlet boxes
Fire barriers
Acoustic barriers
Movement joints
Kingspan Access Floors green credentials
Kingspan Access Floors are third-party-accredited to both ISO9001 Quality Assurance and ISO14001 Environmental. Not satisfied with just achieving the industry norms for environmental standards Kingspan Access Floors have also become third party accredited FSC Chain of Custody, the only raised flooring manufacturer in the world with such a green credential.
During the manufacturing process Kingspan Access Floors recycle all of the production waste and these materials are returned to their appropriate supplier to re-enter the supply chain. In 2007 Kingspan Access Floors began to strive towards halving waste to landfill and by Spring of 2010 this target had been surpassed with more than 98% being recycled.
Kingspan Access Floors technical services department
As a manufacturer Kingspan Access floors ensure that the appropriate system is selected for each project by providing the resources of a full technical services department either online or by telephone to answer any questions that might arise about a specification, performance or building usage.
Kingspan Access Floors installation services
Kingspan Access Floors also provide a full installation service which can be via our own directly employed construction division in the UK or by approved installers in the UK and overseas – both teams are supported by Kingspan Access Floors total warranty scheme. Whichever route is followed theses teams are supported by Kingspan Access Floors technical services department to ensure that the raised flooring system is designed, manufactured, supplied, installed and commissioned to the highest standard.