About Hyundai L&C
Hyundai L&C has been making its name as one of Korea's prominent building material manufacturers. The experience the company has cumulated over the last 50 years through process-manufacturing has been the platform to excel and gain recognition in the future-growth industries.
Hyundai L&C has branch offices in Europe, the US and China, and cooperates with partner companies worldwide to offer clients a comprehensive fabrication and installation services.
It contribute to diversify your choice ranges of building materials. To meet your individual requirements, we are offering sheet thickness (19mm; 12mm; 6mm) and different dimensions of sheets. Please consult our technicians for more dtails.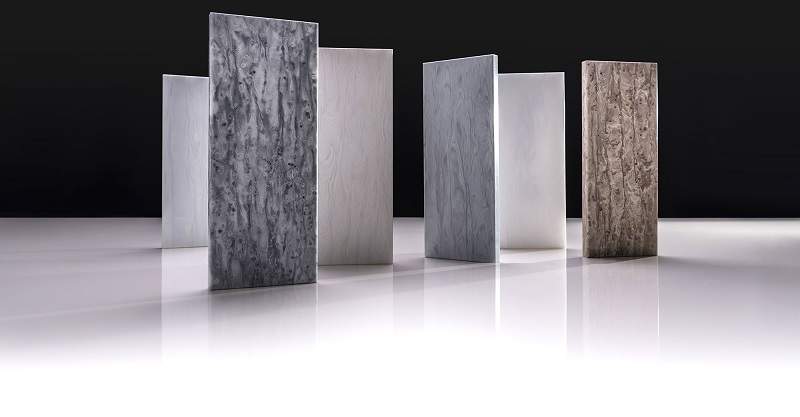 New Hanex Solid Surfaces series inspired by nature with natural vein pattern.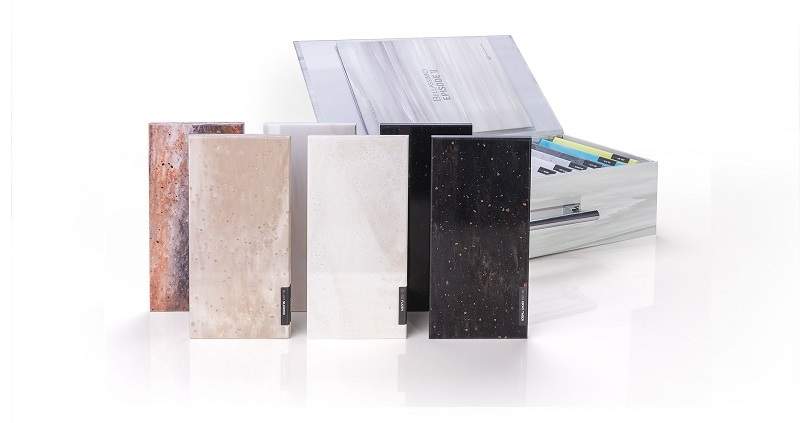 Bellassimo Episode II is the newest luxurious premium solid surfaces. Experience the greatness and grandeur of our new collection.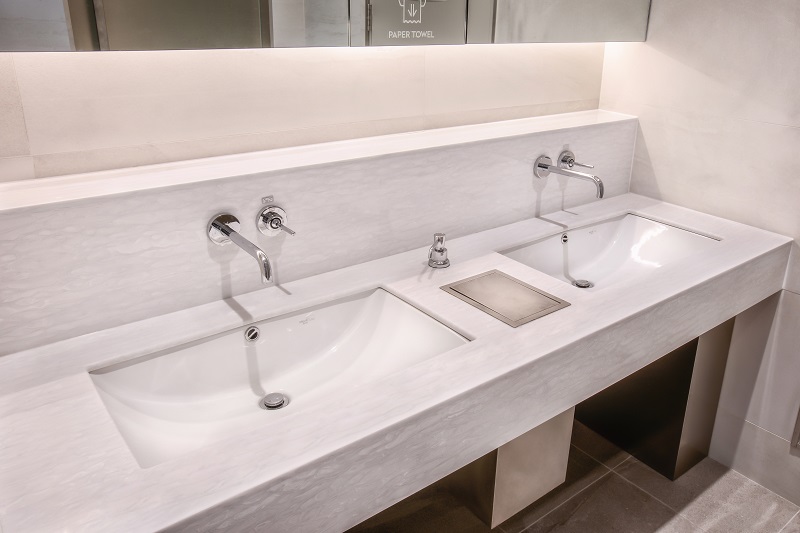 Reliable cladding materials and high-performance design properties.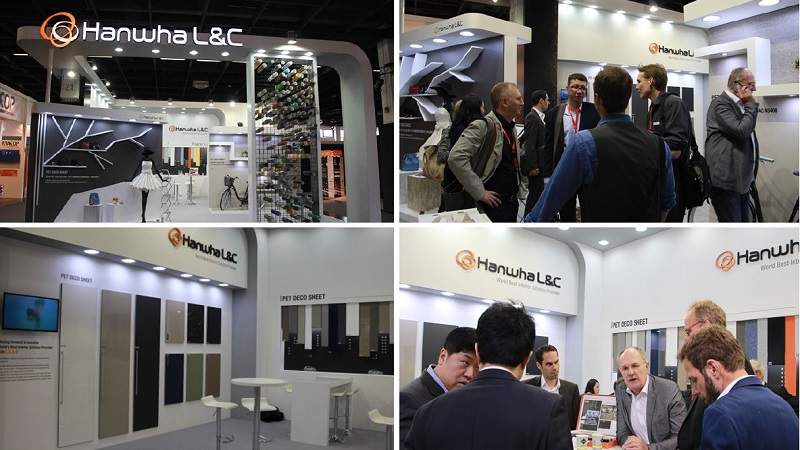 Hanwha L&C participated in Köln Interzum which is one of the biggest exhibition from 15-19 May.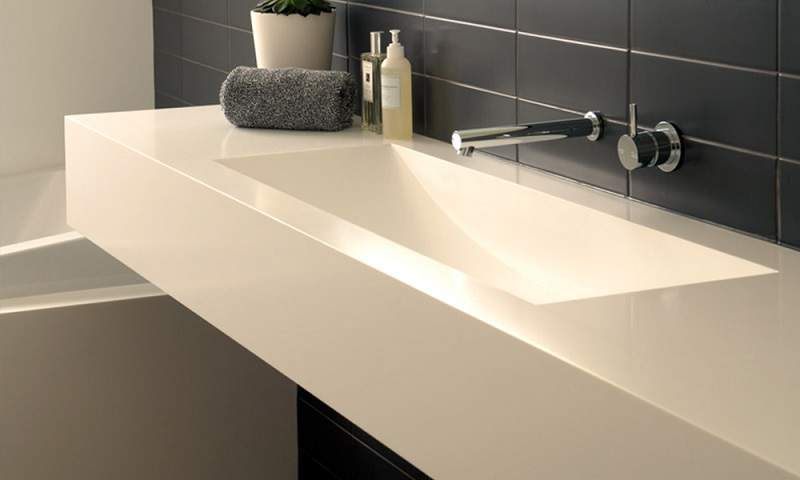 Hanwha L&C provide various shapes of casting and thermoformed bowls made of Hanex solid surfaces.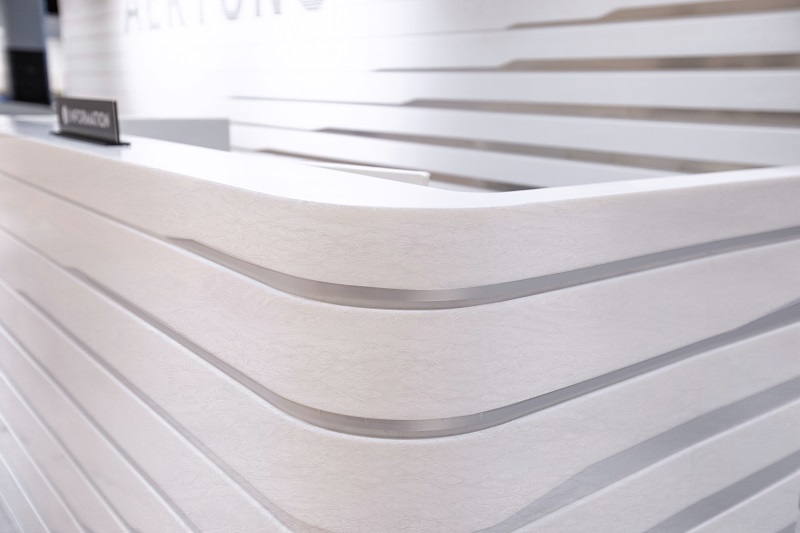 In 2018, Hanex is mainly used to implement the Aekyung building in Korea.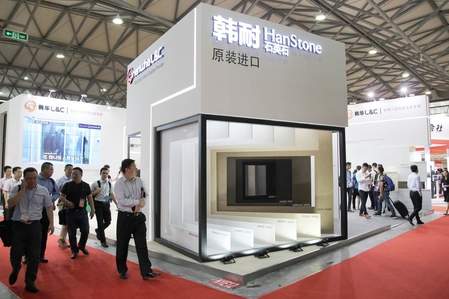 Hanwha L&C participated in KBC, the biggest kitchen, bathroom exhibition in Asia, which is held in Shanghai, China.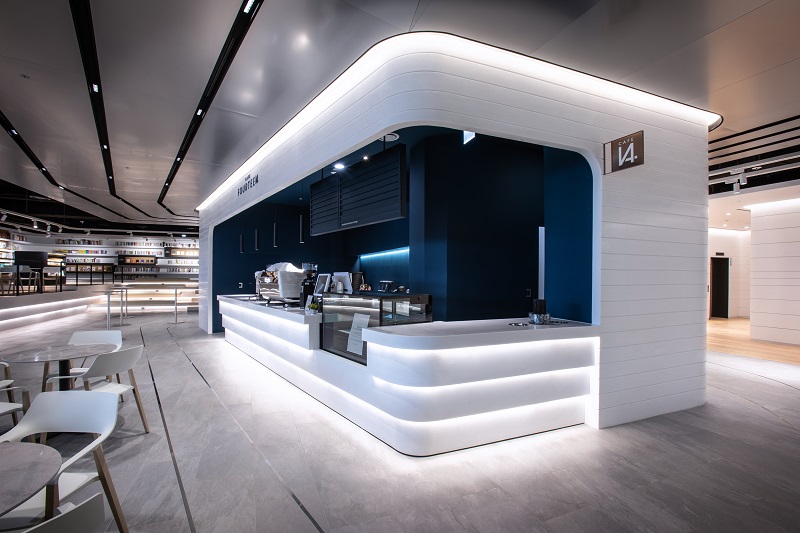 The Aekyung building in Korea features reliable cladding materials and outstanding design properties.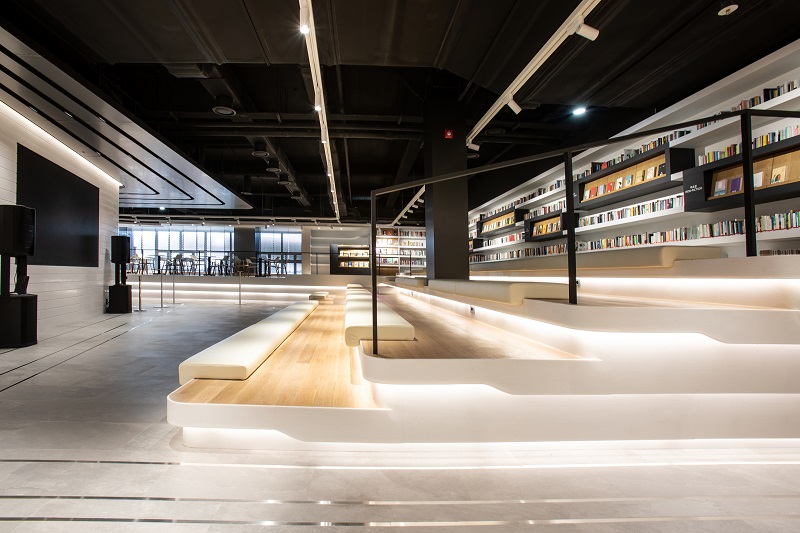 The Aekyung building in Korea.
Proven and tested best quality for acrylic solid surface
All excellence of the product stems from chasing the advanced technology.
Hanex is an acrylic solid surface with a high-level of alumina trihydrate content as the filler, an ingredient that provides superior resistance to stains and chemicals.
The material has been qualified in various thermal categories, including weather, heat and hot water resistance, and UV stability. Furthermore, it is highly regarded in the environment-friendly materials market related certifications such as NSF, Greenguard and SCS.
Unlimited designs of building materials
Hanex Solid Surfaces offers one of the broadest array of colours and textures of solid surfaces in the market.
The product's colour palette follows the latest design trends and has been developed to be integrated with a broad range of finishes and materials.
Hanex Solid Surfaces separates itself from laminate and natural stones with its thermo-formability and versatile patterns, giving it endless design possibilities.
Benefits of cooperation
Collaborative development and operation of the local market with special terms and conditions for the customers/partners in the initiation phase
Highest-quality standards in product and service across the entire value chain from raw material input over production up to after-sales service from one single source
Short reaction time for the implementation of local preferences and circumstances through flat hierarchies and short decision-making processes, innovative ideas and a high-degree of individual responsibility