EEP is a leading British shielding technology company whose raison d'être is to deliver practical shielding measures that will protect people and equipment against the threat posed by:
Electromagnetic and radio frequency interference (EMI / RFI) emissions
Ionising Radiation
Magnetic fields
Electromagnetic pulse (EMP)
Supporting this core activity is the EEP cryogenic quench pipe safety systems (allied to our MRI room installations) and the specialist shielded doors that we manufacture.
The primary business areas we work in are:
Healthcare
Communications security
Government / military
Industry / commerce
Science / education
High-performance demands
Today's highly sensitive electronic equipment and ever more stringent safety standards, increases the need for high quality shielding, particularly for safety critical applications. Key examples are: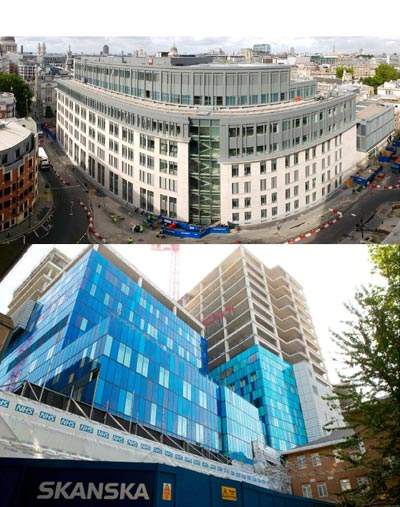 Healthcare - St. Barts & The London Hospitals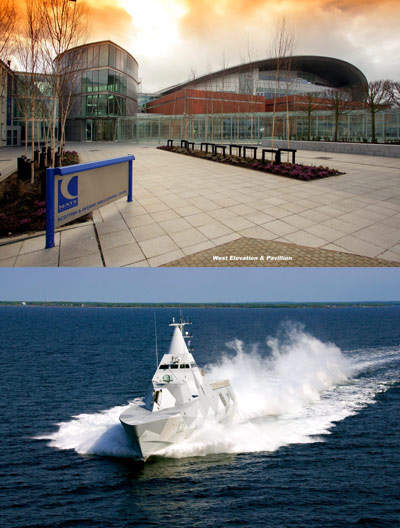 Infrastructure & Defence - Oceanic Air Traffic Control Centre & Fast Stealth Corvette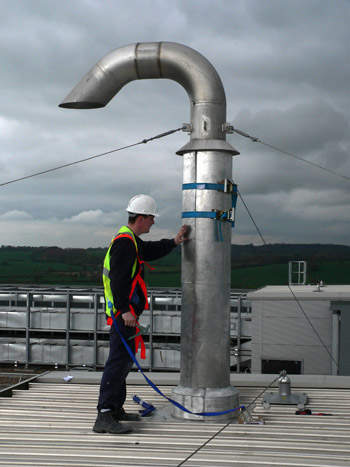 MRI - Room Cutaway Illustration & Helium Quench Pipe Roof Vent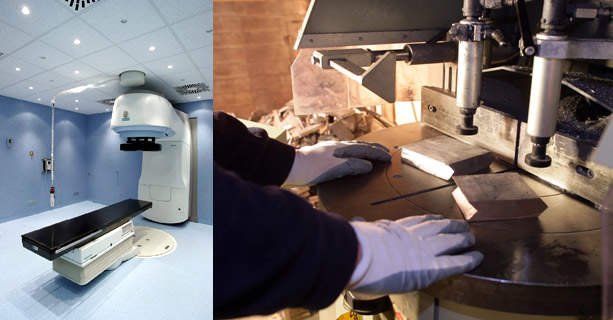 Radiation Shielding – Lead Chevron Block Wall & Cutting Lead Blocks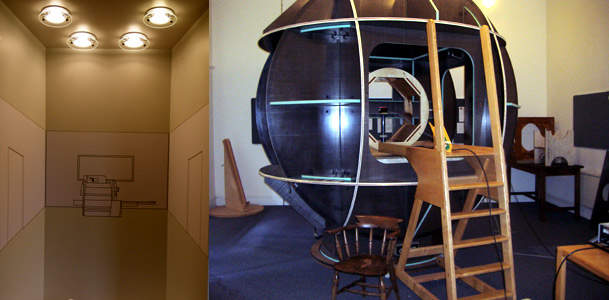 Research & Development - Test Rigs – MRI Dimmable LED Lights & Magnetic Shielding
Ensuring electronic equipment such as MRI scanners function correctly
That communications security is maintained or enhanced
Providing a safe working environment for medical staff at cancer treatment centres
Our role is to provide the right practical answer for a diverse range of shielding needs whether radiation, RF, power or magnetic – from radiotherapy treatment to EMP protection.
Shielding
The function of shielding is to control or reduce the negative impact of two fundamental phenomena – electromagnetic radiation and magnetism, such that any residual levels are kept within safe, acceptable limits. This is achieved by placing a continuous physical barrier between the protexted 'clean'area and the offending source.
For EMI / RFI conditions, a 'Faraday Cage' is constructed such that:
Any unwanted signals entering or escaping an enclosure do not compromise the electromagnetic compatibility (EMC) of equipment, allowing such equipment to function as intended without unacceptable degradation
A safe environment can exist for reasons of security or testing
Where harmful ionising radiation or magnetic fields exist, then a shield of appropriate material, form and thickness is constructed to form a non-hazardous area around the critical, effected region.
Shielding can be applied to:
Complete buildings or individual rooms
Static modular rooms or cabins (for use within a larger area)
Containers (ISO-style, transportable or vehicle-mounted)
Doors, windows, ducting, cabling, service penetration
Equipment cabinets and the like
EEP – a total service provider
Through knowledge, experience, understanding and analysis, we design, manufacture and install affordable, well engineered systems and products to meet the specific shielding needs of a contractor or end user alike.
We offer our clients, in this country and overseas:
The ability to satisfy a variety of operational requirements
A comprehensive range of EEP designed and manufactured products
Familiarity with national and international standards plus those of specific user groups, individual users and equipment manufacturers
Consultancy and practical advice on shielding matters, installation specifications etc
Site environmental testing – Radio Frequency, vibration and magnetic field fluctuation surveys
Bespoke shielding systems
We project manage all the elements within a system – the design, manufacture, installation, the various shielding materials, doors, baffles, windows plus any appropriate electrical filtration within the protected area, and deliver a comprehensive solution to satisfy the shielding needs of the client.
Rigorous monitoring procedures are enforced to ensure a consistently high level of build quality is maintained at all times. EEP is a BS EN 9001: 2000 accredited company.
EEP integrated projects are typified by Healthcare users where the MRI room shielding (the Faraday cage), quench pipe and magnetic field shielding and the radiation shielding protecting Imaging and Radiotherapy facilities etc, are formed into a common package with the economic benefits that brings.
Good examples of EEP integrated projects are:
Healthcare: London and Barts Hospitals – 650m² lead chevron block walls, twelve radiation doors, six quench pipe systems, two magnetic field shields
Infrastructure: Air Traffic Control Centre – 7000m² wall and roof shielding, 75m² single shielded window, 7,700m zero reference ground plane network
Research and development
EEP constantly seeks ways to improve or enhance its products and services. A recent development is our dimmable, low energy, flicker-less LED lighting system designed specifically for MRI room applications. At Saffron Walden we have a fully functional shielded room where we give practical demonstrations and also test and evaluate new materials.
We work with internationally respected institutions in order to enhance the performance of our shielding systems in readiness for future technical demands and helps EEP provide smarter, better systems at less cost.
EEP – Multiple Shielding Solutions