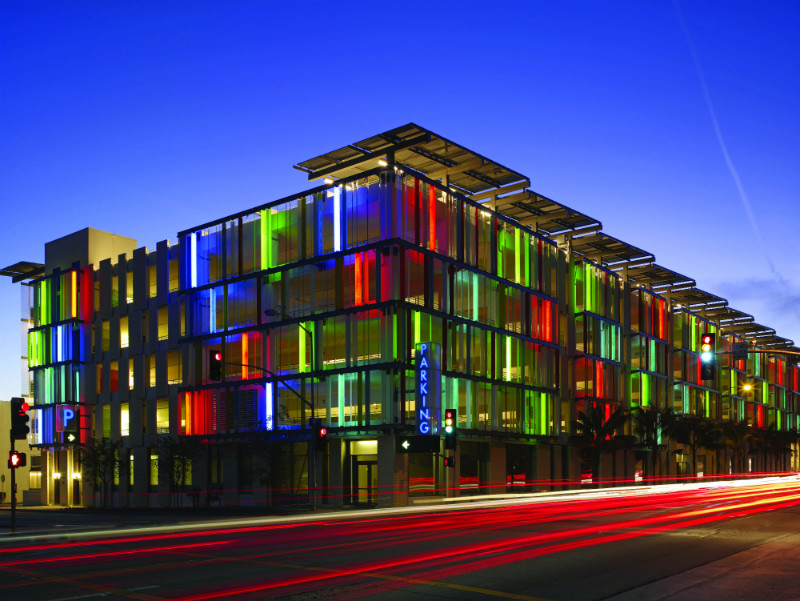 Eastman's range of high-performance polyvinyl butyral (PVB) interlayers enhance laminated glass and glazing systems, ensuring safety, strength and security, as well as offering solar absorption and style.
PVB interlayers for laminated glass to enhance strength and security
PVB interlayers are inserted between layers of glass, and then sealed in place using a combination of heat and pressure.
Eastman's interlayers enhance laminated glass for a variety of purposes: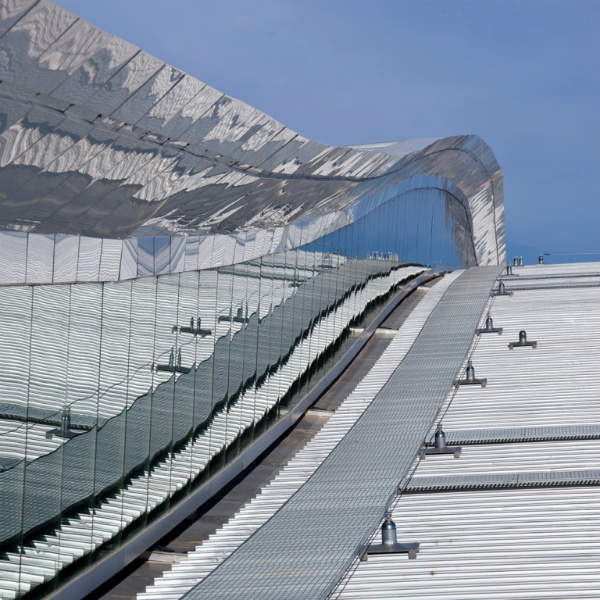 The Saflex Q interlayers reduces sound perceived through windows by up to 50%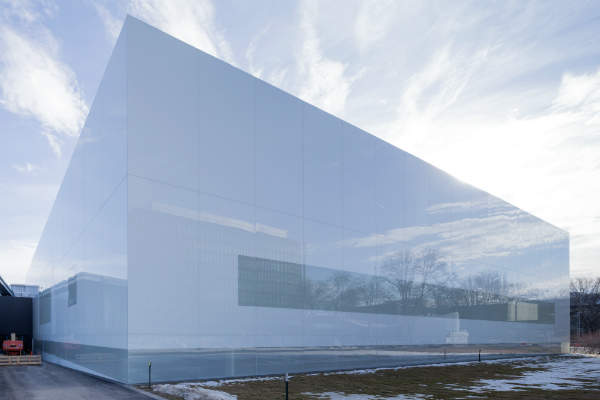 The Saflex DG interlayer is designed with high-glass adhesion and increased rigidity in mind.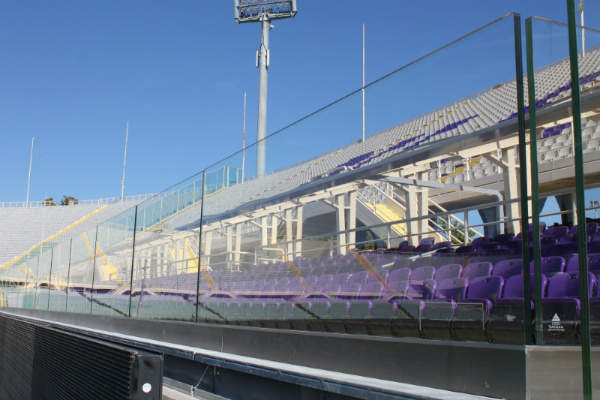 Windows can sustain a higher uniform load with the Saflex DG.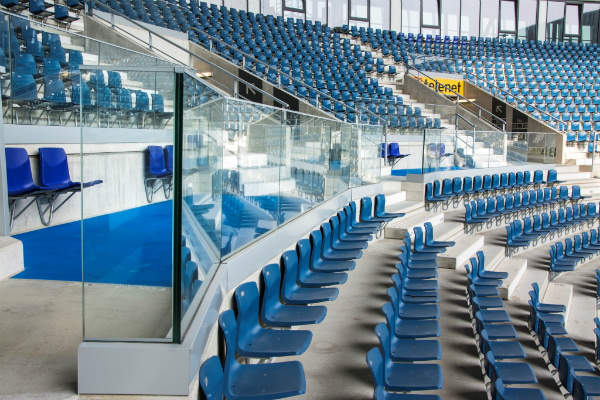 The Saflex DG is ideal for floors, stairwell, balcony, and canopy glass applications.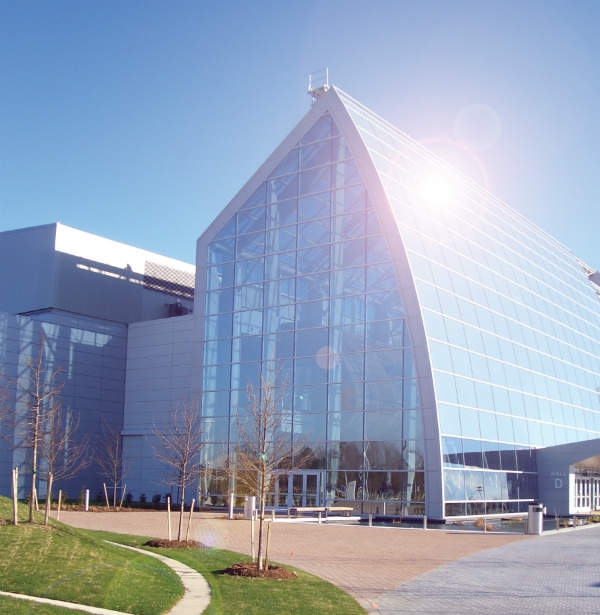 The Saflex SG solar interlayer is designed to enhance solar-heat gain performance in windows.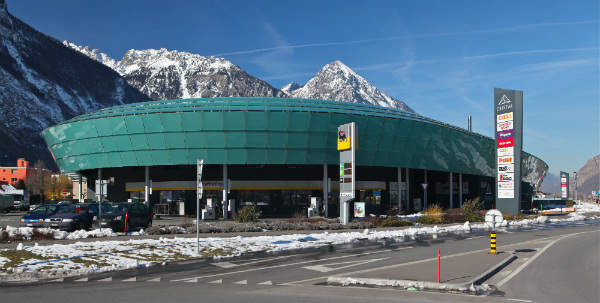 Our range of Saflex Earth Tones imbue designs with elegance and class.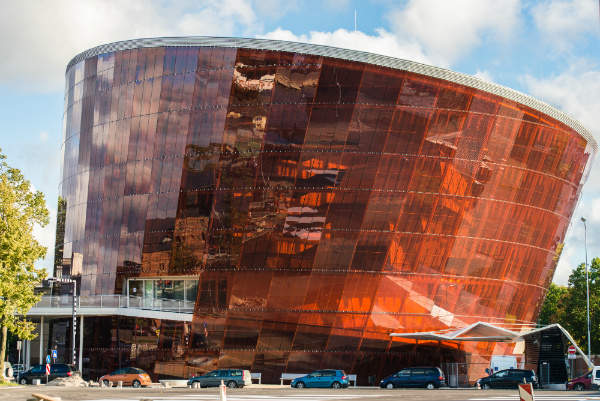 Vanceva interlayers can combine with reflective or tinted glass.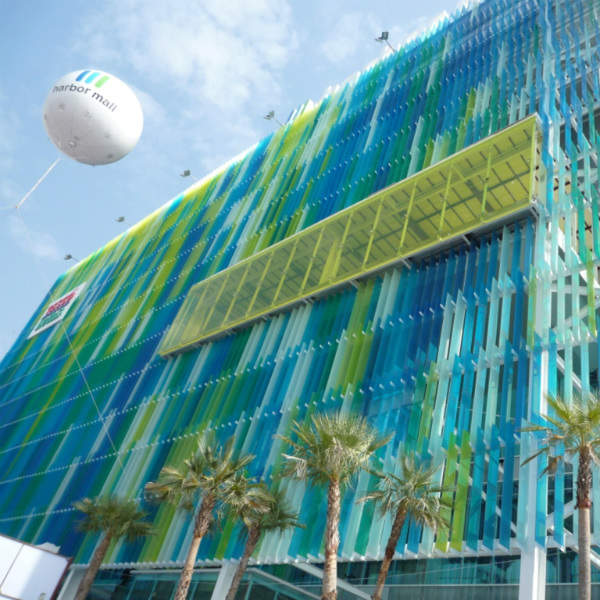 Vanceva provides translucent, transparent, or opaque options.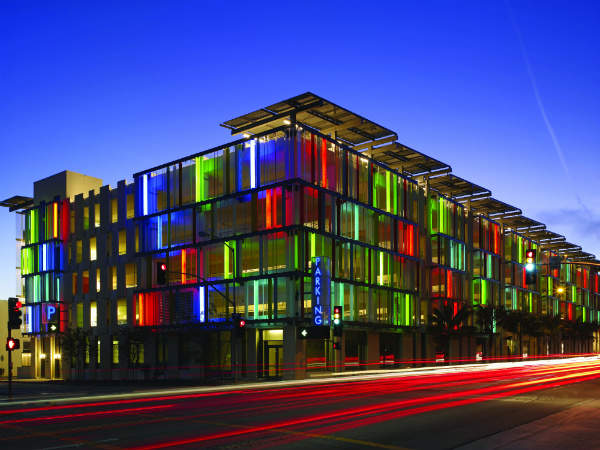 More than 17,000 colour combinations are possible with Vanceva interlayers.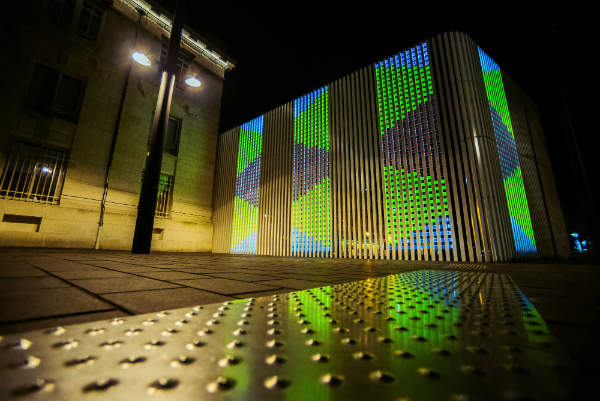 Vanceva interlayers are suitable for atriums, partitions, conference rooms, and furniture.
Safety. Protecting pedestrians and building inhabitants from accidental glass impact, breakage, or fallout
Security. Providing resistance against forced entry, burglary, ballistics, and bomb blasts
Storm. Increasing laminated glass durability in stormy weather with hurricane-resistant technology
Sound. Reducing sound through laminated glass to maximise acoustic comfort
Strength. Adding rigidity to allow laminated glass to sustain higher uniform loads
Solar. Solar-absorbing interlayers filter UV rays, reduce heat build-up and thermal stress, and control visible-light radiation
Style. Vanceva and Saflex Earth Tone interlayers add a wide spectrum of colours to laminated glass
Noise-reducing interlayers for laminated glass
Ideal for glazing systems requiring high-acoustic comfort, the Saflex Q enhanced acoustic PVB provides better noise reduction for laminated glass when compared with standard PVB interlayers.
The Saflex Q disseminates and decouples sound waves to offer superior dampening performance. Sounds with a frequency in the noise transparency range (1,000Hz-3,000Hz), the most sensitive range of human hearing, are targeted by a three-layer system.
The acoustic interlayer is able to reduce sound levels by up to 10dB. As a result, sound perceived through windows layered with Saflex Q can be reduced by up to 50%.
Applications for Saflex Q include offices, retail centres, schools, hospitals, government buildings, theatres, museums, airport terminals, hotels, condominiums, and residential buildings.
Durable, structural interlayers for heavy-duty glass applications
A resilent film produced from plasticised PVB, the Saflex DG structural interlayer is specifically designed for applications requiring high glass adhesion and increased rigidity.
The stiffness of the Saflex DG interlayer allows laminated glass windows to sustain the same uniform load at a reduced thickness, or an even higher load than normal at the same thickness. It combines with heat-strengthened glass to provide UV screening, edge stability, clarity and noise abatement, as well as rigidity.
The Saflex DG is suitable for structural glass applications, exposed-edge laminates, clip / captured systems, and sloped or overhead glazing, such as floors, stairs, balconies and canopies.
Solar-absorbing interlayers for exterior laminated glazing
The Saflex SG solar interlayer is designed to enhance solar-heat gain in laminated glass windows beyond that of the standard clear PVB interlayer.
Using solar-absorbing technology, the Saflex SG meets laminated glazing safety regulations when correctly installed. It is also specifically formulated to provide exceptional durability in all weather conditions.
The Saflex SG is designed for exterior laminated glazing. In clear 3mm-thick glass, the interlayer has a nominal light transmittance of 74%, and a solar heat gain coefficient (SHGC) of 0.55.
It also provides all the benefits of safety, glass shard containment, structural integrity, sound abatement, security, and storm protection when used in proper configurations.
The Saflex SG is suitable for clip / fixed systems, storefronts, sloped or overhead gazing, and curtain walls.
Customised interlayers for architectural designs
A collection of 11 coloured interlayers, Saflex Earth Tones, adds value and elegance to architectural designs, while maintaining structural integrity, safety, and security.
Our 11 Earth Tones comprise a range of dramatic and soothing hues, including grey, brown, bronze, blue and green.
Saflex Earth Tones offer an effect similar to industry-standard glass tints when laminated in clear glass. Delivering the aesthetics required, these colours can be coordinated with natural building materials, such as stone and timber.
The Earth Tones feature heat and light-stable colourants, which prevent colours from fading. They are ideal for interior and exterior applications, including balconies, curtain walls, atriums, skylights, partitions, and conference rooms.
Interlayers for decorative glazing
Vanceva gives architects and designers more creative freedom, providing a broad spectrum of colours unavailable from stock glass selections. Capable of producing more than 17,000 colours, Vanceva interlayers feature an array of translucent, transparent, and opaque options to suit your desired tone and intensity.
Design possibilities are almost limitless with Vanceva, which can be combined with reflective or tinted glass to deliver a more complete spectrum of colours.
Similarly to Saflex Earth tones, the fade-resistant Vanceva interlayers are made using heat and light-stable pigments. Even under vigorous testing conditions, the interlayers retain their colour, while continuing to provide durability and stability.
The Vanceva interlayer can add colour to curtain walls, atriums, partitions, conference rooms, and furniture.
About Eastman
Eastman's market-driven approach takes advantage of world-class technology and key positions in a range of markets, including consumables, building and construction, and transportation. Our global reach ensures that Eastman stakeholders can expect consistent value from their investment.