With the emergence of greenroofs, and associated building envelope solutions, waterproofing is no longer just for below-grade applications. It is a key element to the successful construction of any structure. To meet these new market demands, CETCO offers active and passive waterproofing products and solutions, as well as the technological expertise to implement them successfully.
These technologies provide architects, engineers, designers, installers and owners with unique customized systems to meet project specific requirements. From waterproofing buildings and tunnels, to greenroofs and bridges, CETCO has industry proven solutions to meet your construction project needs.
The leading solution provider for waterproofing, greenroof and civil projects
CETCO has over 25 offices worldwide and industry expertise at the touch of a button. For peace-of-mind solutions, select CETCO for your waterproofing and greenroof needs.
Waterproofing membranes for below-grade and plaza deck installations
The CoreFlex® waterproofing membrane offers reliable waterproofing protection for below-grade foundations, plaza decks and greenroof applications. CoreFlex exhibits superior water barrier performance and requires minimal surface preparation in restoration projects. CoreFlex Waterproofing Membrane utilizes two barrier technologies, an active polymer core (APC) and a welded thermoplastic membrane. The result is a waterproofing system that provides exceptional puncture resistance, dimensional stability, and impressive tensile and tear strengths.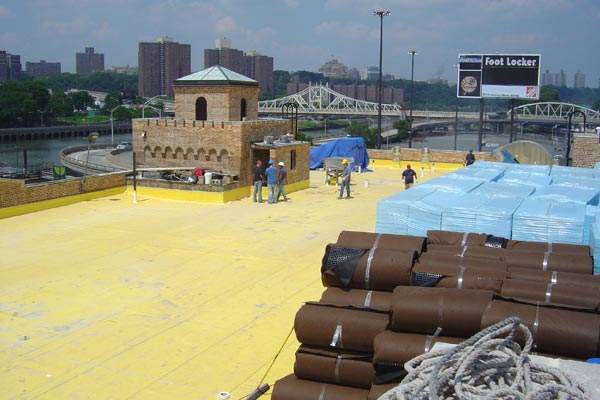 CETCO global project management enables the architect, engineer andcontractor access to specifications, project support and training on a worldwide platform. (Shown CoreFlex - Yankee Stadium, Building J, New York, New York)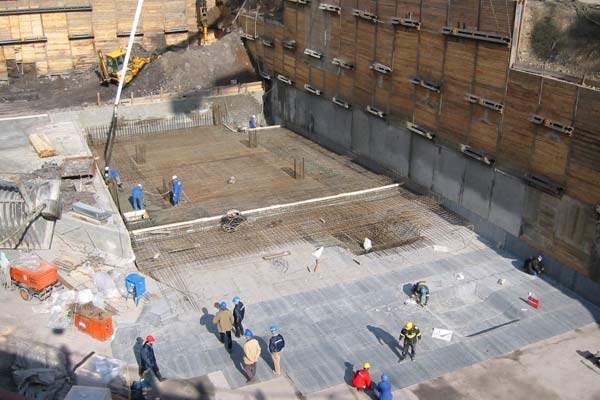 The CETCO product range provides building professionals a range of solutions for nearly every structure. (Shown Voltex - Microsoft Europe HQ in Prague, Czech Republic).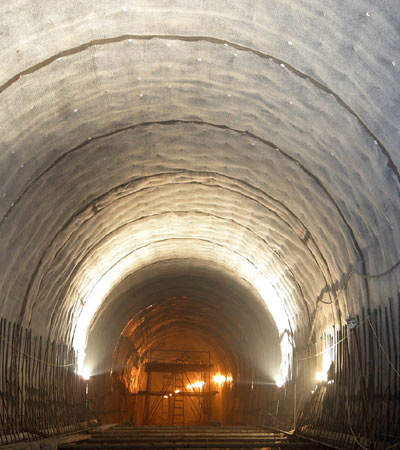 CETCO products and systems provide complete solutions for civil projects requiring waterproofing. (Shown Voltex - Subway Tunnel Line #5, Beijing China).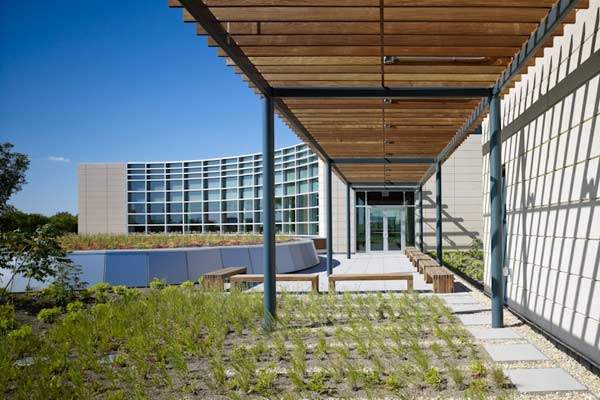 The CETCO Sustainability Program is committed to providing products that promote environmentally responsible solutions. CETCO protects your project as well as the environment on a daily basis (Shown Greenscapes Greenroof, Hoffman Estates Illinois).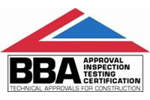 CETCO products meet and often exceed stringent testing criteria. A number of CETCO products have BBA approval including the CETCO Voltex material.
CoreFlex waterproofing membrane is engineered to resist ground water contaminants that are typical in below-grade conditions including hydrocarbons, ethylene glycol, jet fuels, sea water, other salts, and animal oils. The APC component of CoreFlex reliably seals potential breaches through automatic activation.
This technology's versatility makes CoreFlex ideal for both plaza deck remediation projects (minimal surface preparation) and new construction.
Waterproofing systems for structural foundations
Voltex is designed for below-grade vertical and horizontal structural foundation surfaces. Typical applications include property line construction, backfilled concrete walls, earth-covered roofs, structural slabs and tunnels. Property line construction applications include secant and contiguous piling, skin wall, metal sheet piling, shotcrete, and stabilized earth retention walls.
Where contaminated ground-water or saline conditions exist, review Voltex CR with contaminant resistant sodium bentonite. Voltex CR resists high levels of the following contaminants: nitrates, phosphates, chlorides, sulfates, lime and organic solvents.
Voltex waterproofing system has been BBA certified since 1986.
Greenroof systems
The greenroof revolution continues with CETCO GreenScapes. GreenScapes is a greenroof assembly designed to combine the performance of our proven waterproofing systems along with root barrier membranes, drainage composites, growing media, and plants, all from one source.
GreenScapes greenroof systems provide environmentally sensible solutions that contribute to stormwater management and reduce heating and cooling costs. In addition, CETCO GreenScapes systems are backed by the industry leading HydroShield™ Quality Assurance Program.
Engineering services for the construction industry
CETCO provides global research and market proven solutions for building professionals. Our peace-of-mind solutions provide waterproofing and greenroof systems that allow the designer the opportunity to be creative, while keeping the structure sound and dry.
In addition to waterproofing and greenroofs, CETCO offers a wide range of project and product expertise including foundation drilling, tunnels, bridges, railroads, brownfield redevelopment, stormwater basins, landfill liners and caps, as well as value engineering. CETCO has a product and systems portfolio that addresses all the needs of the construction team. With offices all over the world, CETCO can assist you with your next project.