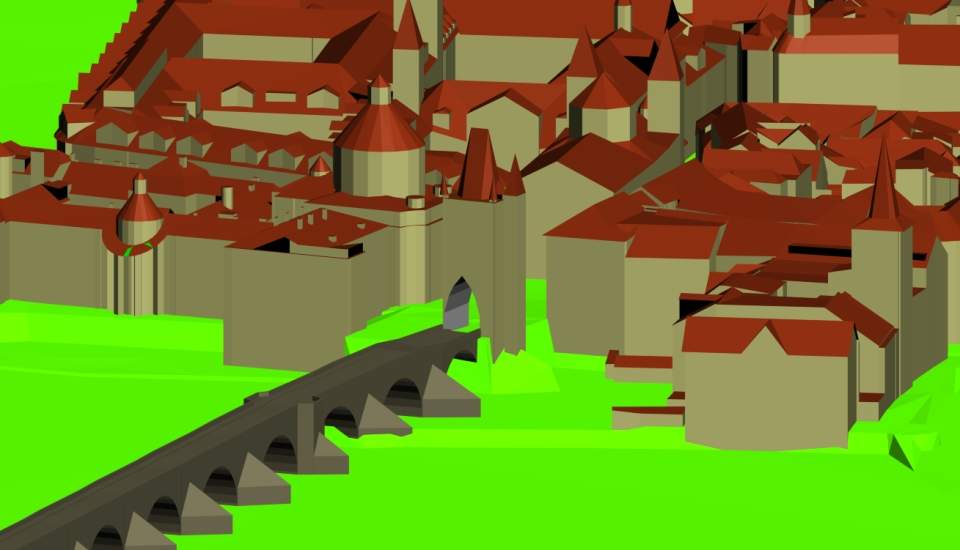 The Prague Institute of Planning and Development (IPR) is responsible for municipal urban planning and has developed a 3D city model for this purpose.
As a result of a tender, IPR has now decided to use CityGRID software from UVM Systems to continue and manage the model.
The IPR particularly appreciates CityGRID's tools for automated repair of the existing city model, as well as efficient 3D refurbishment and texturing of building models.
For the presentation of the 3D city model on the web, the IPR uses the system virtualcitySUITE of the company virtualcitySYSTEMS.
The smooth transfer of 3D data is done with help of the CityGML interface of CityGRID.