The annual LEAF Awards brings together an audience of more than 140 leading senior figures from the world's elite architectural design community. Every year, they convene to celebrate, discuss and honour some of the best new international architectural projects according to their specific criteria and category.
The awards has been running for over 17 years and all shortlisted entries and winning projects are recognised as setting the benchmark for the future of the architectural design industry.
Entered projects typically come from architectural practices spanning all corners of the globe, from the UK, USA, Canada, Japan, China, Kuwait, France, India, Brazil, Spain, Slovakia, Turkey and so many more. Shortlisted projects typically come from leading international architectural names such as Perkins & Will, Rockwell Group, Aedas, noa* Network of Architecture, Atkins, Ingenhoven Architects, Skidmore Owings & Merill, Zaha Hadid, Nikken Space, Claudio Silvestrin to name but a few.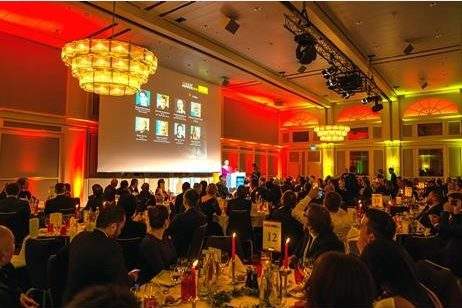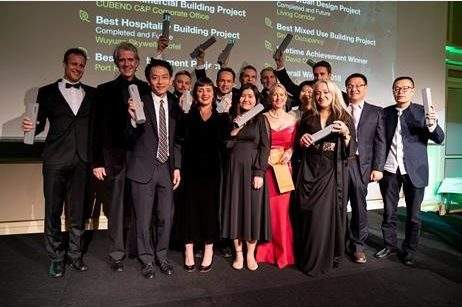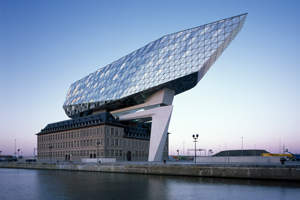 Overall winner = Zaha Hadid Architects, 'Port House', Antwerp, Belgium.
In association with ABB, the 17th annual ABB LEAF Awards 2018 have been announced with Zaha Hadid Architects, 'Port House' in Antwerp, Belgium receiving the honor of 'Overall Winner 2018'. Sir David Chipperfield was also honoured with the Lifetime Achievement of the year. The ABB LEAF Awards are judged by some of the world's leading experts including Roland Bechmann at Wermer Sobek; Kai-Uwe Bergmann at BIG; Andrew Bromberg at Aedas; Sir Peter Cook at Crab Studio; Peter Cerno at Cerno Architekten and Alan Crawford at Crawford Partnership.
A full list of the judges can be found here. The awards are highly regarded and included Best Tall Building Project Aedas, 'The Beacon' Hong Kong; Best Regenerative Impact IDOM 'New Lecture Room Block' Alioune Diop University, Bambey, Senegal; Best Façade Design & Engineering Zaha Hadid Architects, '520 West 28th', New York, US, with Austria receiving two honors with INNOCAD Architecture, 'Schaudepot History Museum', Graz, Austria winning the Interior Design Award – Completed and Future and Best Commercial Building Award with INNOCAD Architecture, 'CUBEND C&P Corporate Office', Graz, Austria.
Plans are already underway for the next annual LEAF Awards 2019 to be held Thursday 24 October in Germany. More information and news to follow!
For more information, please see LEAF Awards website via the Contact Details.