The acoustic consultancy division of Hodgson & Hodgson has over 25 years of experience in noise and vibration control. It is a member of the Association of Noise Consultants and all consultants are members of the Institute of Acoustics. The division works across the full spectrum of construction market sectors including:
BREEAM credits
Education
Healthcare
Industrial
Media
Residential
Environmental noise impact
Sports and recreation
Planning, design and completion services
An experienced team provide a wide range of services from planning application and conceptual design to completion, using advanced computer modelling software including CATT and CADNA.
Acoustics in schools and educational buildings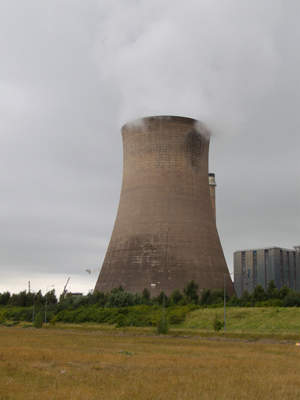 BS4142 noise impact assessment of commercial/industrial sources using computer modelling for planning approval. Typical Consideration: vehicle and external plant noise.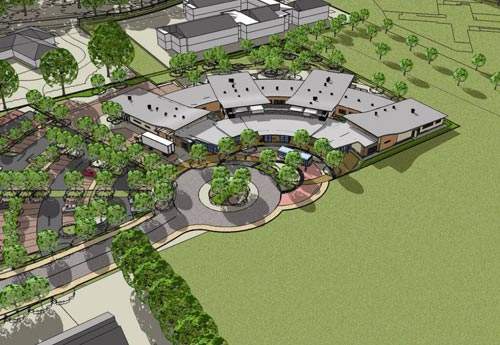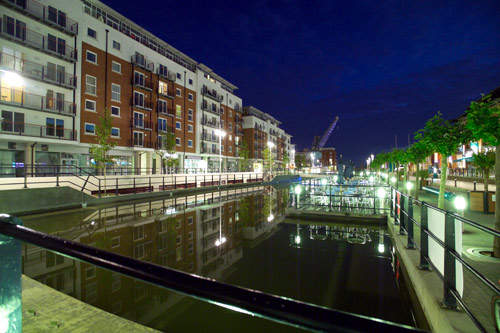 BS4142 & HTM08-01 assessment for BREEAM Credits:HEA13 and POL8 Typical Consideration: Acoustics of internal spaces, sound insulation, control of noise break-in, vehicle and external plant noise.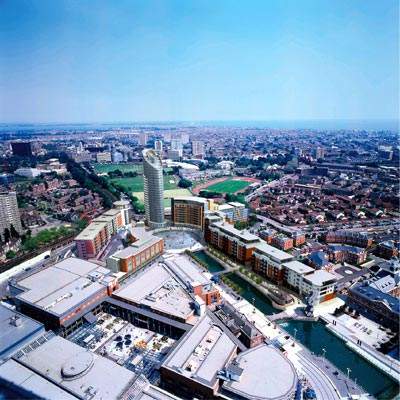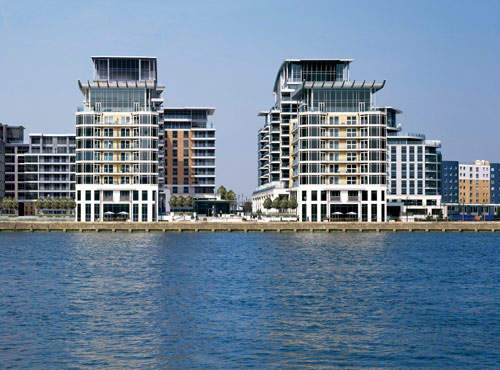 Gunwharf Quays 1
BREEAM Credits are available under HEA13 and POL8.
Acoustic conditions within educational buildings are critical to the effectiveness of teaching and learning. Building Bulletin 93 – Acoustic Design of Schools provides acoustic performance guidelines. Ensuring compliance and higher performance for "special needs" is a speciality of the division.
Acoustics in healthcare
BREEAM Credits are available under HEA13 and POL8.
Research suggests that a good acoustic environment in healthcare buildings can improve patient recovery and staff effectiveness. Guidelines in HTM 08-01 recognise this. The Division is experienced in the practical interpretation of HTM guidelines and the more demanding requirements of "special treatment" healthcare facilities such as audiology suites.
Noise and vibration control for industry
Noise and vibration in the work place impacts on the health and performance of employees. Its control in the UK is through noise and vibration at Work Regulations (2005) which require assessment, applied design and management control measures. Noise from industrial activity can further impact on nearby noise sensitive properties. This impact from both new and existing industrial facilities is assessed using BS4142 and alongside environmental assessments are applied through IPPC guidelines.
Specialised acoustic environments for media facilities
Media facilities require the creation of specialised environments specific to their usage. Hodgson & Hodgson regularly work with high-profile clients including the BBC, ITV, ITN and BSkyB, providing technical specification and product advice. Currently, we are working with the BBC on their new state of the art complex in Manchester.
Noise and vibration control for residential buildings
BREEAM Credits are available under the Code for Sustainable Homes.
Noise and vibration control within and around residential properties is now accepted as essential to the long-term health of communities. The World Health Organisation has issued guidelines to prevent nuisance and ill health resulting from poor acoustics. Documents such as PPG24, BS8233 and BS6472 provide further guidance on this issue. The Consultancy Division can provide guidance and services to ensure all relevant criteria are met.
Sound insulation between dwellings is a requirement as part of the building regulations. Approved Document E (2003) gives criteria to limit noise nuisance between habitable spaces and via "shared" spaces within buildings. Our consultants are qualified to provide detailed design advice, remedial design advice and testing/commissioning of residential buildings to ensure compliance with all relevant standards.
Acoustic properties for sports and recreation centres
Sports and recreation centres take many forms and each is a demanding acoustic environment with either special user or neighbour requirements. The division can provide specification and performance advice for the following common building types:
Theatres and cinema
Night clubs
Sports stadia
Music venues and festivals
Indoor arenas
Mechanical services
Mechanical services can cause unwanted noise and vibration. The division can undertake airborne, duct-borne, fluid-borne and structure-borne noise and vibration assessments in order to advise on cost effective control measures and compliance with CIBSE or client performance specifications as required.