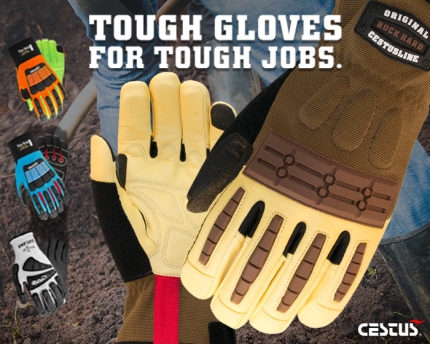 Cestusline (Cestus®) manufactures long-lasting, wear-resistant gloves for a wide range of applications. It has developed its products by listening to clients that require hand protection on a regular basis.
Flexibility, breathability, protection and dexterity are the cornerstones of Cestus's glove line, along with manufacturing techniques that increase durability.
It is easy to assume that all gloves are the same, however this is not always the case. Cestus's gloves are designed to match the natural contour of the hand, allowing users to work with the glove instead of against it.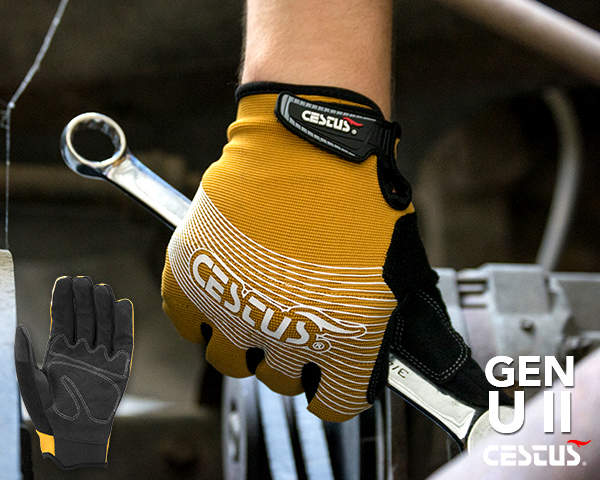 Cestus's Gen U II work gloves are designed for use in the construction industry.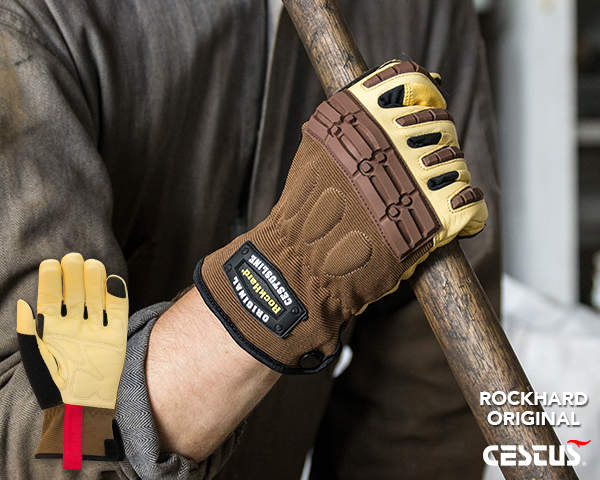 Made with goat-skin leather, Cestus's RockHard gloves prevent blisters and related hand abrasion injuries.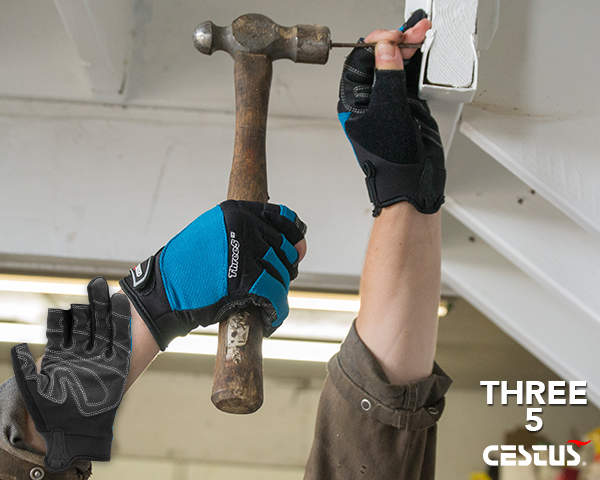 Featuring anti-slip grip, Cestus' Three5 gloves are ideal for applications in wet and dry applications.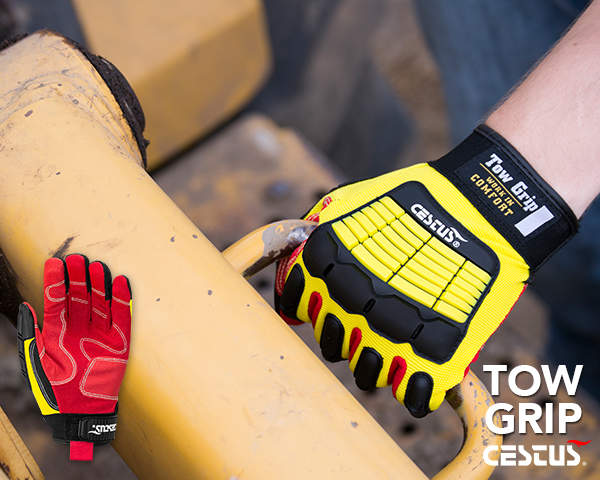 Cestus's Tow Grip gloves feature flexible thermoplastic rubber to provide additional protection on the back side of the hand.
A one-piece palm gives Cestus's gloves longevity, while other glove companies use multiple palm patches that can tear or rip. The gloves also feature palm-stitching that mimics the natural folds of the hand, as well as expert seam finishing on the back.
Heavy-duty gloves for the construction industry
Cestus's Trade Series gloves are versatile and used for various purposes across the construction industry.
The 12 gloves that make up the Trade Series feature strong grip control, form-fitting material and a one-piece palm that is reinforced in high-wear areas, preparing clients for any task on the construction site.
Hand protection for general use
Featuring a dual-layer, synthetic leather palm, the GenU™, GenU II and EZ Mesh™ are versatile work gloves with reinforced high-wear areas that come into contact with tools, which extends the glove's lifespan.
The synthetic leather grip gives wearers dexterity while operating tools, climbing ladders and scaffolding, as well as carrying equipment and materials.
The form-fitting glove design and adjustable wrist strap ensure a snug fit, allowing users to focus on the job rather than their gloves.
Gloves with grip control
The HandMax®, HandMax Safety and Three5™ gloves from Cestus have a textured, water-resistant, anti-slip grip that gives users control on wet or dry surfaces. The anti-slip grip is double-stitched onto synthetic leather, extending the glove's lifespan and palm durability.
Form-fitting spandex on the back of the gloves and the adjustable wrist strap offer a snug fit, keeping the anti-slip grip fixed against the palm. This ensures tactile dexterity while using tools, carrying equipment and materials, or climbing ladders and scaffolding.
Goat-skin leather gloves
Cestus's EZ Landscape™, L2™ and RockHard® Original leather gloves provides comfortable protection that is wear and tear-resistant. With resilient goat-skin leather on the palm, these gloves protect users from punctures, tears and abrasion and allow tactile sensitivity.
Reinforced in high-wear areas, these gloves are created for longevity and prevent blisters, scrapes and other hand injuries.
High-dexterity, general use gloves
The TC3™, TC5™, NS Grip™ and Power Grip® cut and puncture-resistant gloves from Cestus are more than just dipped gloves.
With a seamless, breathable construction, these gloves easily allow the user to pick up small items, such as nails and screws, as well as protect him / her from lacerations and abrasion injuries.
Impact-protection gloves
Hazards on construction sites range from blunt-force impacts to lacerations and abrasions. The Deep Grip®, HM® Impact, Tow Grip SC and Tow Grip LC gloves protect hands from injury and provide strong grip control.
Flexible thermoplastic rubber (TPR) on the back side of the gloves offers impact resistance that reduces injury due to heavy objects falling, or hands getting caught in machinery.
The palm-side of Cestus's SkidX Grip® and DNX Grip™ gloves provide durable, oil-resistant grip control, which keeps liquid out of the gloves.