Carlson Software can help you improve your bottom line with its comprehensive land surveying, civil engineering, construction and mining software solutions, all renowned for their powerful automation and unmatched ease-of use. The CAD-based software runs on both IntelliCAD® and AutoCAD®, giving its users real choice as it brings them from project concept to its completion.
These productive and intuitive solutions include Carlson's Survey, Civil, Hydrology, GIS, Field, PointClouds, Takeoff, Mining, and Natural Regrade. Plus, for construction, Carlson has the machine control products including Carlson Grade and Carlson Grade Supervisor, plus the Carlson GPS-Powered Landfill Compaction System for automation in waste management.
Carlson's dedication to personal customer service and free technical support is unique in the industry. There is no product retirement. Carlson services all versions of all of its products.
Land development software design
Here's a quick round-up of Carlson Software's design products for land development professionals and how they will work for you.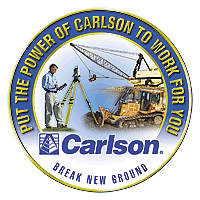 Bring your design from concept to completion when you put the power of Carlson Software to work for you.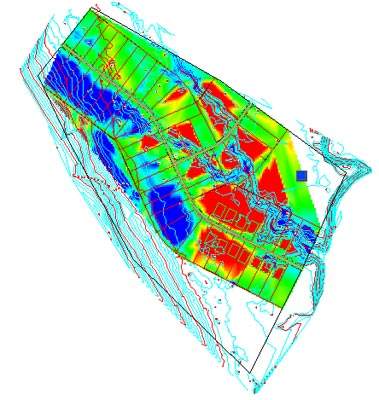 Carlson Software's exclusive SiteNET helps determine the optimum cut/fill on any site plan.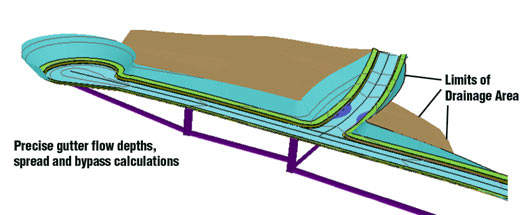 Carlson Hydrology works directly from an accurate 3D terrain model and layers to design entire stormwater systems.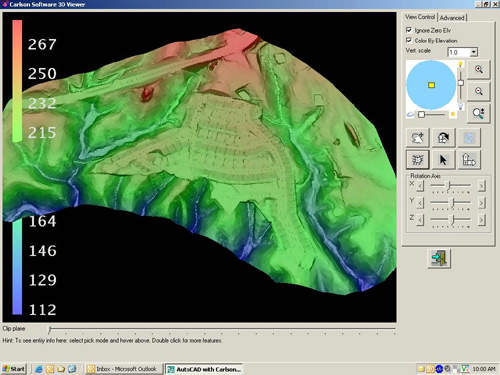 Here are 3D site design renderings using Carlson Civil by the Engineering Groupe Inc. of Woodbridge, Virginia, USA.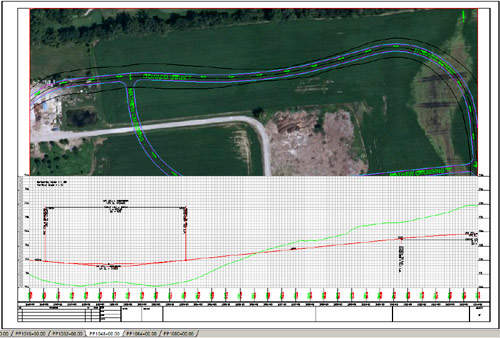 With Carlson Civil and its other design software, you can change your design and all surfaces and volumes automatically update in real time.
Carlson Survey is an incredibly productive and intuitive survey solution complete with network-least squares and drivers to connect to essentially every manufacturers' proprietary hardware and software. Carlson Survey includes the enhanced LotNET, the most remarkable set of tools for automatic rule-based lot layout available anywhere.
Dynamic civil design CAD software
Carlson Civil provides the most robust automation and ease-of-use of any civil design solution available today with comprehensive and dynamic tools to enable users to increase productivity while creating better designs. With the deepest, most consistent code base in the civil engineering industry, Carlson Civil is the CAD solution that simply works. What used to be difficult, time-consuming procedures are accomplished quickly and easily.
CAD tools for drainage design
Carlson Hydrology allows full 3D site, road, and lot designs to feed directly into flow calculations and drainage design with the automation and precision necessary to meet requirements. Hydrology 2010 provides a way to connect data with HydroCAD®.
Enhanced surveying and engineering data capture and linking tools
Carlson GIS is an all-purpose, easy-to-use tool for surveyors or engineers that provides enhanced data capture and linking, data labeling, import/export or SHP files, polygon topology creation and analysis, and more.
Carlson Takeoff provides fast and accurate CAD-based project estimating and helps save both time and money by minimizing the need for staking on a site, once you get a job. Takeoff is also essential for evaluating cut/fill, providing both quantity and quality controls.
Real-time CAD surveying
Carlson Field enables real-time surveying in CAD on small Palmtop/Laptop computers, allowing the users to collect field data entirely in the CAD drawing, plotting all field data collected in the DWG/DXF format. It gives the ability to zoom in and out, or pan over, and do any basic COGO operation and any high-level CAD operation. Without creating point numbers, building corners, lot corners or any CAD feature can be staked out by "snapping" to the CAD entity.
Powerful automation for large data sets
Carlson PointCloud allows users to export surface models, points, contours, breaklines and profiles to CAD and delivers a whole new level of powerful automation for large data sets. Users can process millions of points quickly and easily, plus go from Field Scan to Finished Plat all with seamless integration to Carlson Survey, Carlson Civil and Carlson Mining.
Mining and redesign tools
Carlson Mining provides all the tools for precise designing and scheduling of a mine, and allows users to manage drillhole data, plus calculate strata models, quantities and qualities.
Carlson Natural Regrade provides land for both large and small sites in form that it would have naturally formed over thousands of years, providing not only a natural result, but a more aesthetic and sustainable one, too.