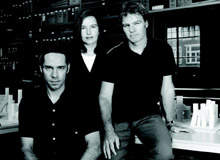 Dutch architecture firm MVRDV has a strategy. "Our mission is the optimisation of land and air," explains Jacob van Rijs. "It is our role to examine how a city should be developed in the future. Architects can participate in visualising certain dreams or nightmares."
Speaking from their offices in Rotterdam, van Rijs is, with Winy Maas and Nathalie de Vries, one of the founders of MVRDV. Today the 45-strong practice is one of Europe's most progressive design and theoretical generators.
GYRE
The recently completed Gyre project in Tokyo with its Rubik's Cube design is what MVRDV is all about. "We are not interested in a purely formal approach like some of our colleagues," van Rijs says. "We try to be more inventive and a bit more unexpected."
At the end of 2007 MVRDV was the latest practice to design flagship stores in Tokyo's Omotesando shopping area. "The question was how to make an iconic building, but at the same time look at some other spiralling buildings from the past in that same area, which are very lively and bustling and full of people," says Van Rijs of the dark brooding building with an exterior made up of crumpled ceramic tiles and artificial wood. MVRDV envisaged Gyre as a series of five stacked layers independently set around a small open core. The building includes shops, restaurants and galleries on a small plot blessed with frontages on three sides.
NEW MOONS
How well do you really know your competitors?
Access the most comprehensive Company Profiles on the market, powered by GlobalData. Save hours of research. Gain competitive edge.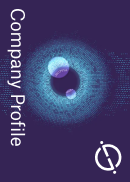 Company Profile – free sample
Thank you!
Your download email will arrive shortly
Not ready to buy yet? Download a free sample
We are confident about the unique quality of our Company Profiles. However, we want you to make the most beneficial decision for your business, so we offer a free sample that you can download by submitting the below form
By GlobalData
MVRDV is ambitious. Van Rijs's MVRDV partner Maas once wanted to 'extend the globe with a series of new moons'.
Despite a clear methodology, MVRDV projects are characterised by their playfulness. The expansion to the Cleveland Institute of Art in Ohio, due to be completed in 2009, blends humour, simplicity and bridgelike engineering, with a design that rises in the middle like a giant caterpillar, while their upcoming market in Rotterdam, with arches above containing apartments, is recasting retail.
"Architects can participate in visualising certain dreams or nightmares."
MVRDV explores space and its buildings are often described as 'hungry boxes' that accommodate shifting interior possibilities. At times its buildings are wonderfully out of sync with their surroundings. One of its best projects, the 21-storey Mirador apartment building in Madrid is a group of nine blocks arranged around a courtyard translated into a void at the heart of the building. It is surreally out of scale with its environs.
In Liuzhou, China, MVRDV has been assigned to build a residential community in a valley between mountains. To take into consideration an eroding mountain, they enveloped its face with apartments designed as staggered boxed structures, leaving pockets of vegetation.
THE KOOLHAAS EFFECT
MVRDV can be traced back to when van Rijs and Maas both worked at the Office of Metropolitan Architecture (OMA) under Rem Koolhaas – De Vries practised with the Delft-based Mecanoo. The influence of Koolhaas on MVRDV, from its approach to design to its research into architectural theory, is substantial. "The methodology of working is definitely influenced by him – how we approach and how we study certain projects," van Rijs tells me.
They formed MVRDV in 1991 after their design for a Berlin housing project 'Berlin Voids' won the prestigious Europan 2 competition. Part of the nineties SuperDutch generation that included West 8 and UNStudio, their early work certainly reflected the neo-liberalism of the era. Dutch architecture writer Bart Lootsma described MVRDV as 'utopian' but its sense of social responsibility should not be underestimated.
'Utopian' is perhaps a description better suited to describe its extensive side projects, which include exhibitions, films, software and a range of polemical books with names like Farmax, Metacity / Datatown and KM3. These books provide even clearer manifestations of its design philosophy than their buildings.
MVRDV calls for a new density in architecture and produces extensive social and economic data to create visual 'datascapes' and arguments, many of which are written by Maas, MVRDV's outspoken theoretician. There are plenty of comparisons that can be drawn with Koolhaas, whose book Delirious New York, inspired many Dutch architects to explore architectural theory.
"Jacob van
Rijs's MVRDV partner Winy Maas once wanted to 'extend the globe with a series of new moons'."
DESIGNS FOR LIVING
The central tenets of MVRDV's ethos include the maximisation of urban densities, the creation of new artificial environments and the application of designs created by data-scrambling computers, and the construction of artificial natures.
MVRDV's designs, both unrealised and built, would not look out of place in a JG Ballard novel: highways that run through lobbies and turn into 'urban beaches'; and a theoretical city of one million inhabitants digitally compressed into the space of a three-mile-high cube.
PREPARING FOR THE FUTURE: THE THEORETICAL APPROACH
MVRDV's approach is to work with the social and economic forces that test out theories applied to their built work. The Rotterdam architects' most ambitious theoretical exercise was a travelling computer installation, MetaCity / Datatown. Anticipating the emergence of megacities born out of globalisation and an ever-increasing world population, MVRDV created a hypothetical city called Datatown, designed solely from extrapolations of Dutch statistics.
Datatown was a self-sufficient city with a population the size of the US crammed into a 60,000-square-mile area and was, theoretically, the densest place on the planet. MVRDV tested out 21 different scenarios to see how they would affect Datatown ranging from the effect of all the residents wanting to live in detached houses to what could be done with the vast quantities of waste. Van Rijs says that theory and practice create a varied dynamic to the way MVRDV works: "They influence each other. Sometimes there is a practical issue that needs a theoretical solution or more intensified study and vice versa," he explains.
VPRO
Despite the Dutch economic boom and housing shortage of the 1990s, the young practice was struggling to find work and practising out of makeshift offices. Dutch public broadcasting company, VPRO, contacted them to discuss their plans for a new headquarters in the media capital, Hilversum. The brief was demanding – VPRO's offices were spread out among several buildings, which had created a spirit of non-communication. To get VPRO working together again, MVRDV put them in a box. Villa VPRO is the defining project of MVRDV's early career.
"VPRO was concerned with setting a social story of how people interact," explains Van Rijs. "When you look back and think about what you would do differently if you did it again, you think you would perhaps make some of the characteristics clearer."
WOZOCO
In 1994 MVRDV was asked to build an apartment block with 100 units for the elderly in an already densely developed suburb of Amsterdam.
"MVRDV bends, plays with, and ultimately changes, social boundaries."
WoZoCo rethinks the conventional housing complex and reconfigures it in the most dramatic way possible. However this was not a choice of style, but because of WoZoCo's datascape which detailed that there was only room for 87 units, not 100, if adequate daylight and space for green areas were to be provided to each apartment. Van Rijs considers this strange building, parts of which seem to be floating on air, to be one of their landmark projects.
MIRADOR
Ten years later, the Mirador housing development, built in the Sanchinarro neighbourhood of Madrid, shows how MVRDV turns existing typologies upside down, literally. They designed a horizontal housing block with an interior courtyard and then flipped it on its side.
The 22-storey building's courtyard on the 12th floor is now transformed into an enormous balcony offering sweeping views of the nearby Guadarrama Mountains. For van Rijs, social housing is liberating to design and allows great opportunities to experiment.
SILODAM
The colourful Silodam residential building in Amsterdam showcases MVRDV's approach to density – a collection of several different neighbourhoods condensed into one single building. The 157 apartments, business units and public spaces are compressed within a ten-storey-high and 20m-deep urban envelope. You can walk through the building, passing different façades and roof tops to the terrace, or along the marina.
Silodam's units are all stacked in internally connected neighbourhoods. These mini-neighbourhoods, have been described by Maas as 'a mirror of the political and economic situation in Amsterdam'.
BEND HOUSE
In 2007, two years after Hurricane Katrina, Brad Pitt asked 14 design firms to help his non-profit Make It Right project rebuild New Orleans's Lower Ninth Ward. Pitt asked for designs for an affordable – but also flood proof – 1,200ft² house with three bedrooms and a porch.
"The central tenets of MVRDV's ethos include the maximisation of urban densities and the creation of new artificial environments."
"We took the design from the standard houses from that area, the Shotgun houses, and modified it," says van Rijs. MVRDV's modifications were typically radical – the building is hinged in the middle so that its front and back are raised above the waterline. They called it the Bend House. While some critics hated it thinking that MVRDV was patronising the plight of the poverty-stricken, others thought the design was ingenious, drawing on their strengths and making the socio-environmental problems of their projects very visible.
MVRDV's playful application of architecture is their attempt to blur the distinction between the day-to-day and the extraordinary.
By pushing physical boundaries and offering people new interpretations of how to live with architecture, MVRDV bends, plays with, and ultimately changes, social boundaries.